Hello world,
Here's your latest FP Picks update .. loads of great new music as always inc Al Costelloe, Redolent, Low Girl and more. If you like what you hear please follow and share this playlist, it helps us keep doing our thing by getting the algorithms on our side. Also please support the artists featured in any way you can!
Until next week
Helen (Futureproof) x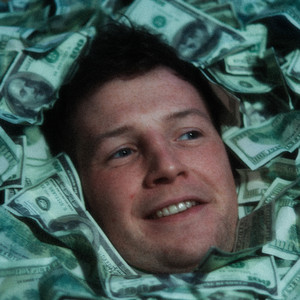 Redolent – Death in the Family
Edinburgh five-piece Redolent have shared new single Death in the Family from debut EP make big money fast online now. The Track explores grief through the metaphorical use of the grey gloom of Scottish weather across poppy soundscapes influenced by Mount Kimbie and Animal Collective. It arrives alongside their self-directed video depicting a suitably light-hearted take on a dark narrative. Of the EP, they state: "We set out to make something really quickly, as an exercise, to see what would happen with more chaos, if we were less precious and obsessive about the writing process." Great vocals and lyrics – loving this one.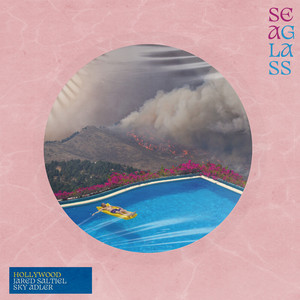 Sea Glass, Jared Saltiel, Sky Adler – Hollywood
Sea Glass makes music that invokes yearning, hope & nostalgia filtered through a positive lens. Infectious new single Hollywood is a collaboration with old friend Jared Saltiel. They began to spend many nights making music, going back and forth writing layers with the only rule being that the part had to make you laugh to make the track. Hollywood is the product of one of those late night frenzied idea sessions. He states: "Jared sent me vocals for the chorus, which painted this classic yet deeply flawed emotion of pining for fame. It felt both familiar and new & convinced me that the song had real potential. I brought in a close collaborator of mine, Sky Adler to co-write the verses. Sky's pop sensibility and ability to write fun but surprising lyrics helped take this one over the top." Great vocals, great chorus & great lyrics – one to put on repeat!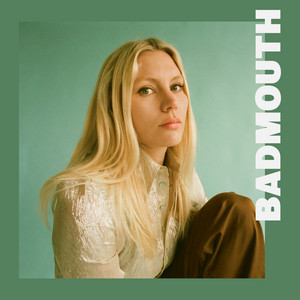 Al Costelloe – Badmouth
Formerly of critically acclaimed shoegaze duo Big Deal (Mute Records), London born musician and songwriter Al Costelloe is kicking off 2023 with her first EP as a solo artist. The forthcoming EP's infectious first single Badmouth was recorded with Clean Cut Kid's' Mike Hall in his Liverpool studio during last Summer's heat wave. The oppressive sweltering heat combined with the sensitive subjects of the song – bitter conversations with an ex – made for an intense few days as the track was brought into existence with a lot of sweat and more than a few tears. What a beautiful, melodic track – great songwriting and gorgeous vocals. We're certainly singing along here!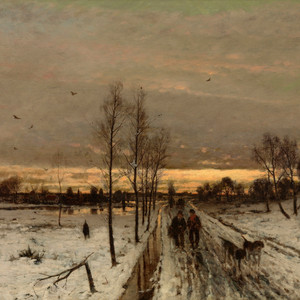 Max Garcia Conover – yeye won't wait (feat. Paula Prieto)
New York based songwriter Max Garcia Conover has dropped new single yeye won't wait from recently released album everything in winter. He states: "I wrote this album while going through letters my grandfather wrote to my grandmother in the 1940s. Just after arriving in the USA, my grandmother was quarantined in a hospital for the consumptive poor for two years. My grandfather, who was 16 and had met her only a few days before she went away, sent her a mountain of love letters while she was in the hospital. After 70 years of sitting in a box, I found the letters last year and they've taken over my songwriting imagination." We love the heart-warming theme of the album and captivating lyrics on this track, portrayed by Max's stunning voice – great stuff.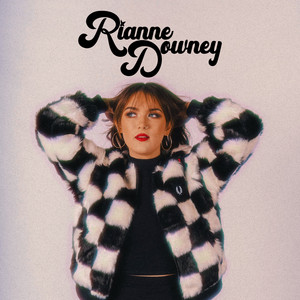 Rianne Downey – Hard
Rianne Downey recently dropped emotive, infectious pop anthem Hard from her new EP Come What May and it gets you tapping from the first second! Rianne's unique, powerful vocals soar with emotion and the track features a stunning string section that adds to the warmth and sentiment of the track overall. The lyrics are honest and confessional as she tells the relatable story of lost love & she comments: "It's a love song and the first straight up love song I've released. It's about trying to make it work out but it's just not destined to be, though everything's going to work out, one way or the other, in the end. Sometimes people, especially women, can be tricked into thinking they can change the person they're with to make an imperfect situation perfect but it's not going to be as simple as that." Just stunning – loving this one!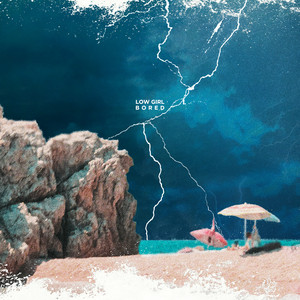 Low Girl – Bored
Low Girl recently shared their single Bored from highly anticipated new EP, Uh-Oh which covers feelings of loneliness, self-worth, mental health and the constant trials and struggles of finding one's identity growing up. Citing artists ranging from King Gizzard & The Lizard Wizard to King Princess & Phoebe Bridgers as inspiration, the breadth of Low Girls' influences are clear to hear but never detracts from their own unique identity and innate songwriting ability. Stunning vocals and a banging, catchy tune – we're definitely excited by this one! They're at The Lexington, London on Tues 28th – worth a trip we reckon!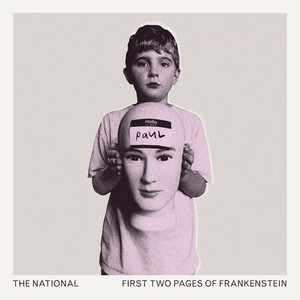 The National – Tropic Morning News
Tropic Morning News is packed with nostalgia and a desperate attempt to grasp the past. With the current events all around the world, frontman Matt Beringer's wife Carin Besser invented the phrase in the title, tropic morning news, which refers to the dull and isolating routine of doomscrolling. This means getting lost in one's phone scrolling through all the dystopian news that happens every day. Beringer confessed: "The idea of referring to the darkness of the news in such a light way unlocked something in me. It became a song about having a hard time expressing yourself, and trying to connect with someone when the noise of the world is drowning out any potential for conversation." The sheer honesty, the painstaking lyrics and the somewhat lighthearted melody, are all familiar traits for the American band.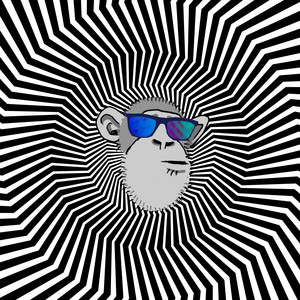 Solar Eyes – Roll the Dice
Solar Eyes are back with powerful banger Roll The Dice, the second track from their imminent Naked Monkey On A Spaceship EP, due for release on March 10th. Solar Eyes is the psychedelic, sonic storm trooping musical project of Glenn Smyth, aided by like-minded collaborators Seb Maynard Francis and Tom Ford. Glenn states: "I wrote Roll The Dice as a take-a-chance-on-yourself type thing. Like, no one is going to do it for you in real life – no one cares enough. You've got to go and make it happen. The man is always going to give you shit, so you've got to give him some back I guess, what do 'they' actually know!? It's just the fear of the unknown that stops people and I really want to take everyone on a psychedelic journey to the moon and back." Great stuff – turn it up loud!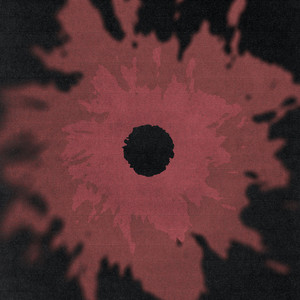 Wings of Desire – Runnin'
UK based duo Wings of Desire recently dropped infectious alt-pop new single Runnin' with aspects of shoegaze and Krautrock in the sound. The song serves to symphonise the tribulations of the mundane: to proclaim pride and articulate hope. They comment "Running endlessly in circles under the tight grip of a culture designed to distract us from ourselves. Do we still believe that the internet knows what's best for us? Maybe it's time to get off the wheel and see what's outside." The dreaming, euphoric vocals are reminiscent of New Order, tangled between a web of winding drum beats and they breathe life into retro musical culture, injecting a certain degree of theatricality into their songs.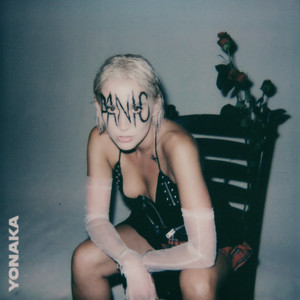 YONAKA – PANIC
Brighton based rock trio YONAKA recently dropped honest & captivating new single PANIC. The band's Theresa Jarvis explains that the track is an exploration of the struggle of mental health and the push and pull of internal conflict. "I wanted to express the idea of having a panic attack and how it can feel like your body is taken over by this other entity," Jarvis explains. "The track is about the constant battle of the angel and the devil on my shoulders and the weight of mental health. But I wanted to make sure it still felt light and made people laugh." Powerful lyrics, powerful vocals on this catchy belter – we're loving it!
You can check out the whole playlist here. Please follow the socials below for our weekly updates and share about the place!