Hello world,
Here's your latest FP Picks update .. loads of great new music as always … If you like what you hear please follow and share this playlist, it helps us keep doing our thing by getting the algorithms on our side. Also please support the artists featured in any way you can!
Until next week
Helen (Futureproof) x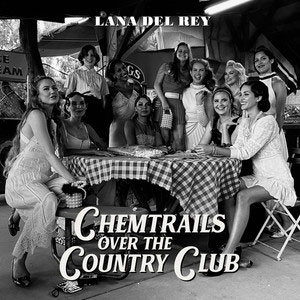 Lana Del Rey – White Dress
'White Dress' is the opening track on Lana Del Rey's 2021 album 'Chemtrails Over the Country Club.' Lana explains the idea behind this song; "What I like about that song is that for all of its weirdness, when you get to the end of it, you understand exactly what it's about. I hate when I hear a song that has a great melody, but I have no idea what they're talking about." The white dress is symbolic of everything Lana used to adore and enjoy in her life. She will not be able to relive that simple life ever again. But she is able to imagine.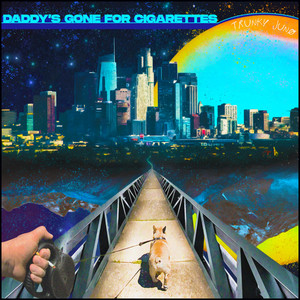 Trunky Juno – Daddy's Gone For Cigarettes
Released recently via Young Poet Records, new single 'Daddy's Gone For Cigarettes' is about the very relatable subject of wanting to escape reality. The alt-popster explains: "Sometimes we all feel like going out to buy cigarettes and never coming home. Escaping reality by shaving your head and moving to a farm in the Outer Hebrides. Or maybe just turning your phone off for a few days. I loved the phrase 'Daddy's gone for cigarettes' so much and decided to write a track around it. It took a really long time to get it right, but I hope the message is one the average anxious millennial cowboy/cowgirl out there can enjoy."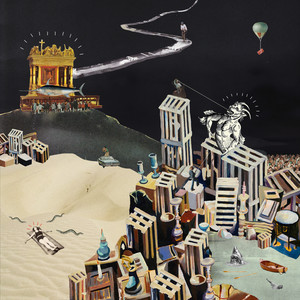 Do Nothing – Rolex
Nottingham four-piece Do Nothing release 'Rolex' from their second EP 'Glueland'. With time to expand freely in the studio, the lo-fi sprawling jams feel more pensive and poised than the frenetic first EP. They're entering new territory, though the stinging snarl of frontman Chris Bailey remains: "There's something weird going on out there man", he drawls. 'Rolex' simmers with attitude, as we meet seedy characters like 'Screaming Blue Bill' and 'The Malborough Man'.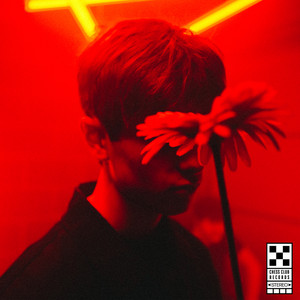 L'Objectif – Drive In Mind
With punchy guitars and indie melodies, Leeds newbies L'Objectif (signed to Chess Club Records) recently released debut single proper 'Drive In Mind' – "I started thinking about drive-in cinemas and massive screens with everyone parked watching the events of the film unfold. The idea of people coming to watch the contents of someone's mind was interesting, the thoughts, anxieties and things you don't want people to see exposed on a big screen. The lyrics are statements, ideas and observations that I was thinking around the time I wrote it, a cluster of thoughts exposed and amplified through song."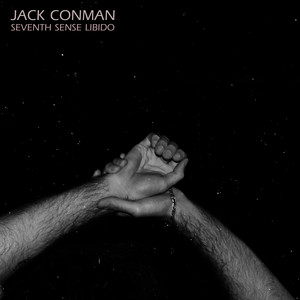 Jack Conman – Poison
Newly released 'Seventh Sense Libido' (JonBoy Records) is an intimate & reflective album which, through its honesty, affords the listener their own chance of self-reflection. Jack says of the track "Poison is about removing toxic people from your life for your own happiness. Its something everyone should do at some point in their lives and its something that took me a while to learn". 'Seventh Sense Libido' marries the sexual politics of Cigarettes After Sex with the romanticism of Jeff Buckley & Pete Doherty and leads to Jack's most cohesive body of work yet.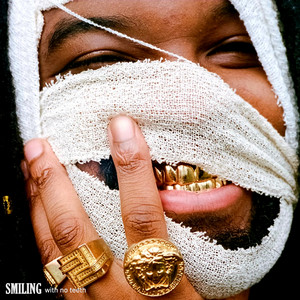 Genesis Owusu – Waitin' On Ya
Operating free of genre can easily come off like a gimmick or a crippling indulgence, but album 'Smiling With No Teeth' pulls it off easily through a stunning cohesiveness that feels totally organic. It's not just Genesis' voice, dynamically-varied as it is. The content of his words – littered with discussions about depression, abuse and systemic racism – also do the heavy work in providing some thematic continuity. 'Waitin' On You' lays down sultry R&B a la Damon Albarn. 'Smiling With No Teeth' absolutely kills with its strong sense of identity and impressive variety of successfully-executed styles.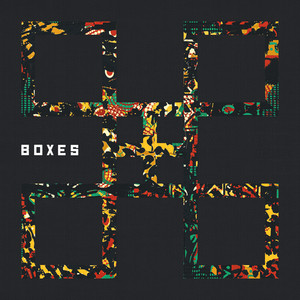 IAMTHELIVING and Teon Gibbs – Boxes
Vancouver-via-Peckham's Rian Peters, aka IAMTHELIVING, and rapper/producer Teon Gibbs have announced their collaborative EP JNGL, which is accompanied by the sumptuous, R&B-infused 'Boxes'. IAMTHELIVING says of the track, "The song is about being single for a long period of time, not having to commit to anyone, and just being out there having fun and playing the field, but at the same time, hoping to find that one to settle down with, and out of nowhere finding someone who ticks every single box of what you've been truly looking for."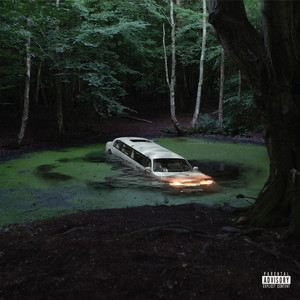 Sad Night Dynamite – Smoke Hole
Best mate duo Sad Night Dynamite continue to push boundaries with their weird and wonderful brand of hip-hop on 'Smoke Hole' (via Parlophone Records) and are in typically eclectic and experimental form on this new track. With verses that capture the sinister essence of early Eminem and a constant flitting between voices, the rhymes are as strange as the subject. The only pauses for breath come in the form of Lou Reed-style spoken word poetry. The sheer experimentalism is a joy to behold.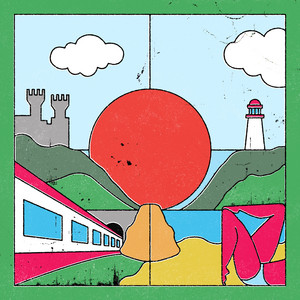 Blanketman – Dogs Die In Hot Cars
Manchester's fresh-faced quartet Blanketman proffer seven-track EP, 'National Trust' produced by Luke Smith (Foals; Depeche Mode; LIFE). Signed to [PIAS] early on, they serve up a particularly sanguine form of post-punk that upon tasting, is both sharp yet sweet on the old audio palate. Deploying an in-vogueish (c.f. Mush, Sports Team, T.V. Priest) gnarl-snarl poetic-aesthetics template and set to a backdrop of sonic truths, the foursome serve up a glitzkrieg of perceptive punk fuzz, party buzz and arty scuzz.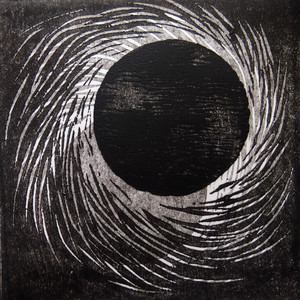 Mount Forel – Elba
Mount Forel, with their potent blend of post rock, continue to digitally release tracks from their upcoming debut album 'Small Worlds'. Their wide range of cultural influences is reflected in the songwriting with lyrical references to global issues. 'Elba'– lyrically more forgiving than the band's usual output, is a floating light amongst the themes of despair covered by other songs on the album. Mount Forel have built a reputation for interdisciplinary gigs and RnR Mag said of the band "they are as hypnotic as Mogwai".
You can check out the whole playlist here. Please follow the socials below for our weekly updates and share about the place!