Hello world,
Here's your latest FP Picks update .. loads of great new music as always … If you like what you hear please follow and share this playlist, it helps us keep doing our thing by getting the algorithms on our side. Also please support the artists featured in any way you can!
Until next week
Helen (Futureproof) x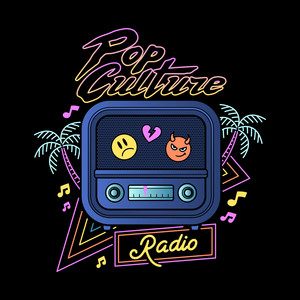 BLOXX – Pop Culture Radio
London-based alt-rock band BLOXX released their second EP Pop Culture Radio in August. Talking about the EP, BLOXX's Fee Booth explains: "This EP solely signifies a turning point in life (and is also my most favourite thing we've ever done). I think I finally went "Wow I'm fucking old, everyone is young and I've wasted my life… and, I probably have some problems I need to fix." I think my substance abuse/mental health issues helped (in a weird way) to solidify just how real I was going to be with this record." Pop Culture Radio is a fun and creative EP from the four-piece. The songs are comparable and yet they've still managed to make them each their own.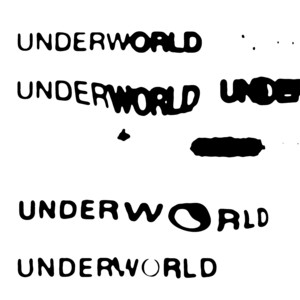 Talk Show – Underworld
London post-punk quartet Talk Show have returned with their new single Underworld, the first preview of a new EP which was produced by Hot Chip's Joe Goddard and Al Doyle. There is a wide-ranging feel to everything that Talk Show release and everything from its dark feel to the explosive vocals of Harrison Swann seems to epitomize that. Underworld packs a frenzied vibe that you can't get away from. "This was the first of the "new batch" we started with. It's our own Born Slippy. Finding a groove and locking into it collectively really shaped the way we approached the other tracks. Rhythm first. Vocals and guitars second. Stemming from the thumping techno drum beat and lots of noisy rhythms, this track's a high energy intro to the new EP and a statement of intent." Swann says of the track.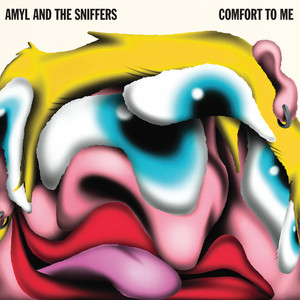 Amyl and The Sniffers – Security
Back in July, Amyl and The Sniffers shared their single Security and the fiery track is accompanied by a video that sees frontwoman Amy Taylor dancing frantically around a graveyard. Premiering on BBC Radio 1's Future Sounds with Annie Mac, the fiery track sees vocalist Amy Taylor showcasing her impassioned, powerful vocals as she makes a plea to security to let her in to where she wishes to go. "I'm not looking for trouble, I'm looking for love," Taylor shouts. "Will you let me in your hard heart, let me in your pub." Both Guided by Angels and Security are set to appear on Amyl and The Sniffers' forthcoming second album, Comfort to Me, when it arrives in early October.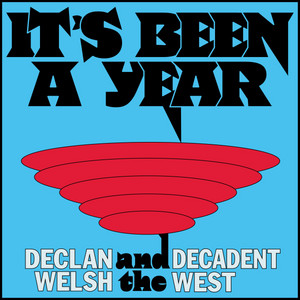 Declan Welsh and The Decadent West – Vladimir
It's Been A Year is a proud and self-declared lockdown release, charting Welsh's inner experiences in a loud but fragile manner. A consistently outspoken artist reevaluates his role in the music world here; with a history of being outward-looking and outward-spoken, a fresh songwriting style manages to become more cryptic despite its severely personal nature. Vladimir explores such lows with a tone and melody that still evokes a high, as depraved introversion births a feel-good catharsis that becomes more addictive the more you notice it.
Maxx Palmer – Fly Fly Fly
Check out Hertford artist Maxx Palmer's infectious new single Fly Fly Fly. The song's pulsing electro groove brings out Maxx's vocal and its crystal clear melodic structure so well. Its nineties disco feel, reminiscent of a Utah Saints backing track sits easy among the arpeggiated hooks and with a rush of energy, lifts you effortlessly into the core section of the song. His music spans the genres – expect screeching guitars to harmonious melodies, fantastic lyricism and a feel-good vibe. Maxx was a headliner at The Bish Bash Festival as well as a sold out Scala show – check him out on the gigging circuit in both Hertfordshire and London.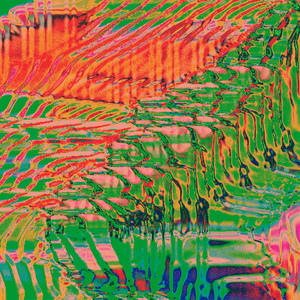 Nubya Garcia, Moses Boyd – Pace (Moses Boyd Remix)
Moses Boyd has remixed London-based saxophonist and composer Nubya Garcia's track Pace and she said "Moses Boyd's interpretation of Pace brings his skills as a producer and drummer to the forefront, while displaying his musicality at the same time. I'm thrilled to collab with him, a friend and colleague!" Garcia's upcoming remix album, Source ⧺ We Move, features nine original remixes and arrives October 22. Through musical collaboration, Nubya teams up with an exciting and innovative array of artists including Dengue Dengue Dengue, Kaidi Tatham, Georgia Anne Muldrow and keiyaA for a reimagined look at her critically acclaimed album, Source (2020).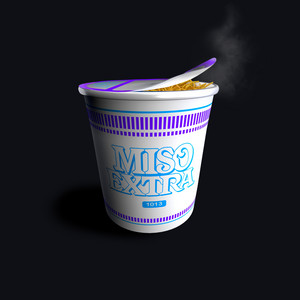 Miso Extra – 1013
London based Miso Extra has shared her amazing & individual new single 1013. The English-Japanese rapper, singer, and producer introduced herself with Adventures Of Tricky 'N' Duke earlier this summer, before laying out plans for her debut EP Great Taste. Matching wheezing accordion to old school hip-hop beats, there's a lingering darkness at work in 1013 which seems to tap into the cultural currents exposed by 2020. The vocal moves between Japanese and English, and in her words "it centres around feeling frustrated and disillusioned in regards to the injustices we face in society, and trying to capture the frustration in finding a voice in a world that is obsessed with their digital self".
Hana Lili – Red Hearts
Welsh-born London-based singer-songwriter Hana Lili drops new bedroom pop single Red Hearts. Entirely self-sufficient, Hana wrote and produced the track and also directed the accompanying DIY video, filmed at sunset during a road trip around her hometown in Wales. Of the track, Hana explains: "Red Hearts is a hopeless love song with an inevitably sad ending to the story. The initial inspiration for the track came from Girl all the bad guys Want by Bowling for Soup, even though sonically miles apart! Making music in lockdown was like living in a little safe space in my head where nothing mattered, for the first time there was no pressure to create." Hana is fast developing into an exciting new voice in the UK and we're not surprised – beautiful voice, enchanting track with great lyrics.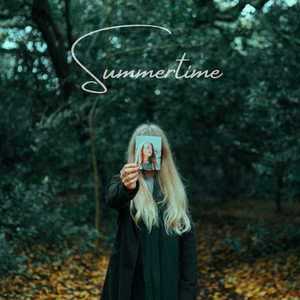 Grace Christiansen – Summertime
Having been discovered by local talent guru & BBC Radio Humberside presenter Alan Raw when she attended a BBC Introducing Live Masterclass, Beverley born singer-songwriter Grace Christiansen now releases her new single Summertime – a beautifully textured & mesmeric song about wanting it to be summer and the life-affirming feelings of joy associated with that thought. Taking inspiration from Nora Jones, Phoebe Bridgers, Lucy Rose & Maggie Rogers, Grace creates an uplifting yet dreamy sound with elements of indie, folk, pop & some country in there too. Grace plays all the instruments on the track, which is getting rave reviews from press and radio – no surprise, what a gorgeous, captivating track.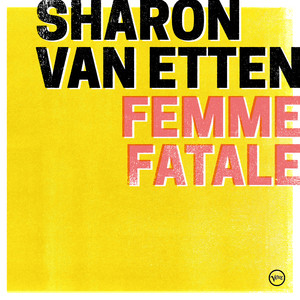 Sharon Van Etten – Femme Fatale
Well, what a fantastic cover of The Velvet Underground's Femme Fatale by Sharon Van Etten, with backing vocals from Angel Olsen. Van Etten builds her version around floating synthesizers, beautiful string arrangements, and a stand-up bassline. In her hands, the iconic track is reimagined as an anthemic ballad and her gorgeous voice gives this slowed version of the classic track a dream-like quality. The cover is for the forthcoming tribute album I'll Be Your Mirror: A Tribute to The Velvet Underground & Nico, which is out tomorrow and promises to be amazing.
You can check out the whole playlist here. Please follow the socials below for our weekly updates and share about the place!