Hello world,
Here's your latest FP Picks update .. loads of great new music as always … If you like what you hear please follow and share this playlist, it helps us keep doing our thing by getting the algorithms on our side. Also please support the artists featured in any way you can!
Until next week
Helen (Futureproof) x
Kou – Sen Uzaklarda
We've been listening to Sen Uzaklarda at FP Towers by Istanbul based artist Kou for a while now and loving it. Got in touch with Kou this week who informed us that it's actually sampled from a track of the same name (literally translated as 'You Are Far Away') and sung by female Turkish Arabesque artist Neşe Karaböcek. Its seductive trip-hop feel creates a great atmosphere and includes an intriguing mid-section where the track reverts back to its original version before returning to it's lo-fi hypnotic groove. Very understated and tinged with cool. Nice one Kou!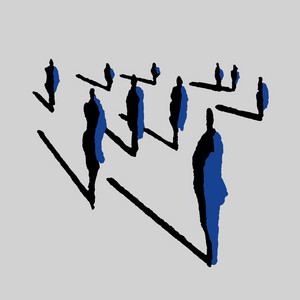 Resa Saffa Park – Tendencies
Norwegian artist/actress Resa Saffa Park has dropped a soothing & sensual new indie-pop single. "Tendencies is a song about solitude in an age that is supposed to be the most vibrant years of our lives: the twenties" Resa explains of her new track. "The song describes a state of mind I had at a time where I felt very closed up, fed up, but at the same time extremely hungry for something. I still don't know what that something is". Referred to by some as Scandinavia's answer to Lana Del Rey, Resa's innovative sound has collected three million streams on Spotify and we're loving it here at Futureproof.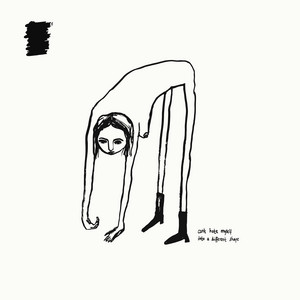 Brimheim – can't hate myself into a different shape
Danish alt-pop artist Brimheim recently released her new album can't hate myself into a different shape via W.A.S Entertainment. Inspired by artists like PJ Harvey, Mitski and FlorenceWelch, Brimheim possesses an emotional darkness and sense of mystique that pushes forward with pop's promise of catchy choruses and melodies. Her lyrics are filled with anxiety, confusion and vulnerability, but the sadness is always accompanied by humour and hope. Title track can't hate myself into a different shape sets the emotionally resilient tone that permeates the record. A great tune which will provide comfort for listeners who may be living through similar experiences.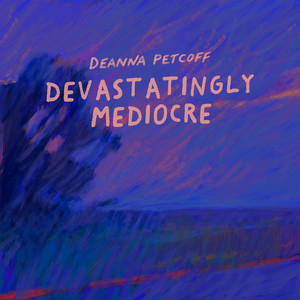 Deanna Petcoff – Devastatingly Mediocre
Toronto's Deanna Petcoff has dropped humorous new indie-rock track Devastatingly Mediocre about not settling for Mr Average! "I wrote this song when my friend was dating the most boring guy alive," she explains. "He really was so normal, met the bare minimum of being a decent person, and yet she was infatuated with him." Deanna has likened her songwriting process to "a good therapy session" in the past, and Devastatingly Mediocre is no exception. Her rich, textured voice juxtaposes her soft imagery and her vulnerable and starkly honest lyrics welcome us into a world where even a fleeting moment of emotion can become its own monument. Look out for upcoming debut album To Hell With You, I Love You.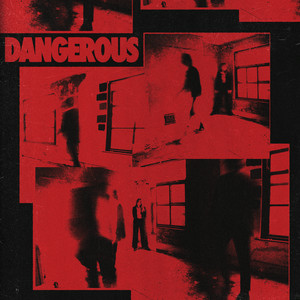 The Mysterines – Dangerous
Liverpool alt-rock band The Mysterines recently shared their new single Dangerous from upcoming album Reeling out on March 11th. The band's Lia Metcalfe explains: "Dangerous is about those wild cycles that life sometimes traps you in, the ones that seem desirable at first but quickly become very 'dangerous'. Whether it be with people, places, relationships – the hardest part is always letting go." Lia takes the lead in the video, appearing on a windswept beach, bringing the song's forceful lyric to life in a subtle but engaging fashion. We suggest you check out the tour dates for Spring cos this dynamic band are amazing live.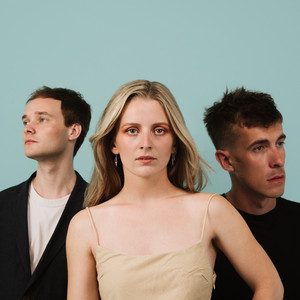 Thyla – Amber Waits
Brighton-based indie rock band Thyla have dropped their eponymous album and first track Amber Waits sees Millie Duthie's icy vocal skirting over a bubbling pot of guitar rock. The Line of Best Fit stated "Combining the under-the-radar new wave of acts such as The Passions with riotous '90s candour, the three-piece deliver a volatility that fuses a radio-friendly touch with cerebral tangents. Their eponymous first full-length album stands as a dependable example of such, deploying a riotous yet melodic chemistry that has proved a staple of their direction of travel to date".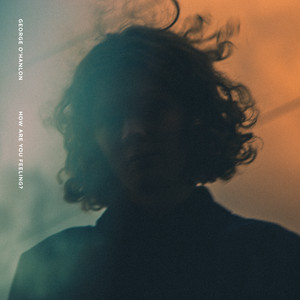 George O'Hanlon – How Are You Feeling?
Rising UK singer-songwriter George O'Hanlon recently dropped new single How Are You Feeling? and it finds inspiration from rock icons like Springsteen, Radiohead & Nirvana. George's skills as an insightful songwriter shine through – "The song is about how you find your path as a person, especially during your late teens early 20's, and the ups-and-downs that come with that" he explains. "To me it's a really positive song about people finding their way." This is the first single from George to feature his full touring band on record and the track features some frenetic guitar work and an anthemic chorus destined to be shouted back at him by crowds.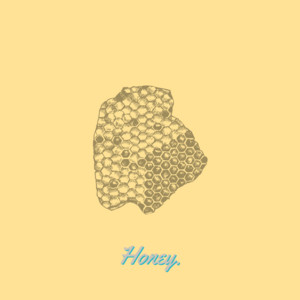 Crystal Tides – Honey
Portsmouth's favourite indie rock 'n' rollers Crystal Tides make a grand return with new single Honey. Of the explosive anthem, frontman Billy Gregory comments: "Honey is a story of how one of our members found himself in a tight situation in his relationship when reconnecting with an old friend and opening himself up to feelings he didn't know he had. This old friend was the very essence of unsafe communication and this song explores his feelings. Late nights going too far with him knowing he shouldn't respond but couldn't stop himself." The track's catchy pop-punk beat is unbeatable alongside their trademark feel-good melodies and we're loving it!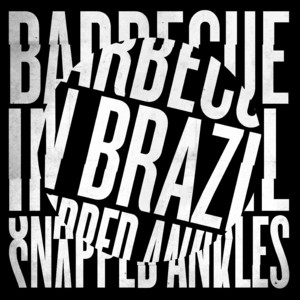 Snapped Ankles – Barbecue In Brazil
London post-punk/krautrock outfit Snapped Ankles recently dropped dancey new single Barbecue In Brazil and just try not moving to it! "Have you ever taken a flight for a Barbecue In Brazil? This is a song sung from the nemophilic corner of our woods, railing against instaconsumerism and the globally connected luxury travel industry that surrounds it," the band says. "Let's all meet at the last ever grill!" The video mixes footage of Snapped Ankles' frenzy-inducing live show with coals-eye views of an actual barbeque and it's hot stuff! It's a banger for sure – crank it up and have a listen!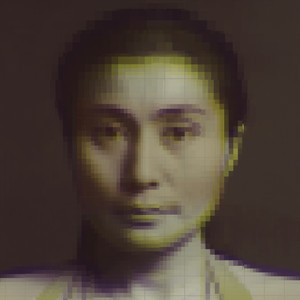 Japanese Breakfast – Nobody Sees Me Like You Do
Japanese Breakfast (aka Michelle Zauner) has shared a cover of Yoko Ono's 1981 track Nobody Sees Me Like You Do, landing as the latest preview of the forthcoming Ocean Child tribute album. Zauner's take on the song swaps its dense, orchestrally flourished soundscape for crisp, spatial production carried by clean piano chords and her own soaring vocal. Japanese Breakfast's Michelle Zauner said of Ono: "She was the most—sort of—hated woman in music for a while—so unfairly—that I think, obviously, as an Asian woman, I sided with her, and saw her as a very deep and complex artist that was being unfairly judged by the world and how difficult that must have been. And it became very symbolic for me." What a beautiful, gentle piano ballad.
You can check out the whole playlist here. Please follow the socials below for our weekly updates and share about the place!