Hello world,
Here's your latest FP Picks update .. loads of great new music as always inc Tom A. Smith, Divorce, Meg Chandler & heaps more. If you like what you hear please follow and share this playlist, it helps us keep doing our thing by getting the algorithms on our side. Also please support the artists featured in any way you can!
Until next week
Helen (Futureproof) x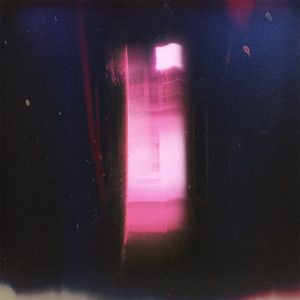 She's In Parties – Cherish
She's In Parties recently shared upbeat, optimistic new single Cherish & frontperson Katie Dillon explained "at the time Cherish was written I was going through some weird times in my relationship, I was never good at communicating my feelings and so things would just build up, at the same time though, neither was he … What I write in this song mainly suggests to myself, at the time, to cherish the love that we have for each other because ultimately there was too much love and memories and history there to just let it all go." The band, whose name is taken from the title of a Bauhaus track, are connected via their shared love of 80s and 90s shoegaze and alternative scenes. The driving guitars & soaring vocal harmonies amount to an invigorating and anthemic track that will inspire you to shout and dance.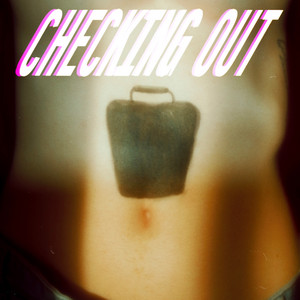 Divorce – Checking Out
Indie-punk band Divorce recently dropped their unique, infectious new single Checking Out, with its country twang. The band's Tiger Cohen-Towell explains…"The track was written when a group of musician's friends and I did a songwriting exercise, the challenge being to write five songs in five days. I wanted to write something that was as far away from myself as possible. I've always loved dramatic country & western ballads and a major inspiration for the track was country-singer Marty Robbins, who writes the most intense 'gunfighter ballads', which are bordering on slap-stick in their incessant violence and all-American heroism. I wanted to flip that on its head by having a female narrator who feels justified in her heinous act because those gunfighter ballads make you root for the underdog anti-hero, even if they are behaving completely irrationally … Checking Out is satirical and humorous, whilst getting into the head of a person who has been pushed too far and had enough of mistreatment in a relationship (although I don't condone murder!)"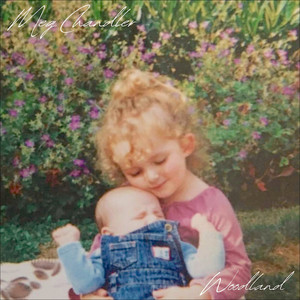 Meg Chandler – Woodland
Singer-songwriter Meg Chandler has shared beautiful new indie-folk single Woodland, a heartfelt story about her childhood. Meg has a distinct alt-pop style with elements of other indie/pop sub genres such as synth-pop and indie folk. Her tunes are unique, with driving drum beats and distorted synths being at the forefront (created with the help of Manchester based production/writing duo SOAP.) A trademark to Meg's sound is her relatable yet personal lyrics, drawing from the nostalgia of her countryside youth back when life felt a little simpler. A gorgeous track with stunning vocals and captivating lyrics.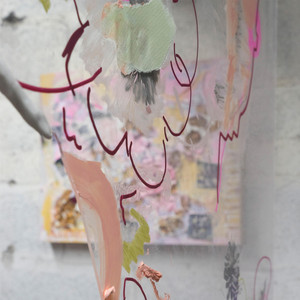 Bus People – Luck
Canadian indie-pop duo Bus People have dropped their infectious new single Luck. The band state: "Luck is about looking back on the fortune of youth, a time when any action or interaction was less laden with the weight or stakes taken up in adulthood. The chorus I can't believe it, I won't believe, young luck is a tender secret comes on with a force and chaos that shifts from the steady gentle melody of the verses, and the triple guitar solo later in the song reflects this sense of abandon." Originating on a battery-powered Portasound keyboard with built in beats, old synth sounds, female lead vocals, and live guitar and bass, Bus People add ethereal layered playback, vocal harmonies, and beats to round out and elevate their sound. The duo are cohesive across the board and their energy ranges from slow-dance 80's prom vibes to punk-esque guitar solos.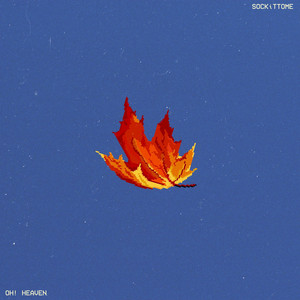 SOCKiTTOME – oh! heaven
SOCKiTTOME is back with his stunning new single oh! heaven, a sensational indie-pop anthem about new love and personal growth through the eyes of the quirky singer/songwriter Matt Carter – as always honing in his unique style with addictive melodic hooks and off the wall lyrics that prove to enthral new listeners with every release. In his own words "oh! heaven is a song I wrote and produced in my converted attic studio over lockdown. I wrote this song about entering a new relationship and the unexpectedness of finding someone who gives you so much more than you felt you deserve and the reluctancy you have to want to let your walls down." I dare you not to tap your feet and sing along to this highly infectious tune!
KYTES – Mister Burns
Munich based indie-pop quartet KYTES have dropped their energetic new single Mister Burns, a reference to the evil Mr Burns from The Simpsons. At times even more Two Door Cinema Club than Two Door Cinema Club this is a record that you just can't help nodding your head to. Excellent vocal harmonies lift the mood even higher and the technical proficiency on this record as a whole is second to none! As for Mr Burns, the band didn't supply lyrics but as far as I can tell there's no reference to a clandestine affair with Smithers! They do however comment on the subject saying "we all have flaws and there's a little Mr Burns burning inside all of us – but hey… don't let the evil guy win!" We'll leave it there I think!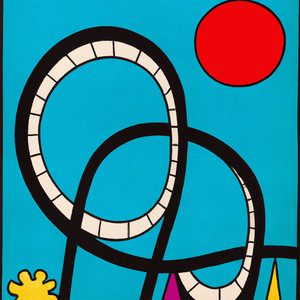 Limón Limón – Roller Coaster
Los Angeles based future indie duo Limón Limón seamlessly fuses the past and the future, the left and the right, the up and the down. Their captivating sound weaves together the expressive and unique feelings of live instruments with inventive lyrics, and layered vintage and digital synths. Limón Limón establishes a fresh perspective on feel good west coast music in it's finest form. New single Roller Coaster is a slice of highly infectious indie pop about feeling lost and stuck in life's monotony, sonically similar to Gorillaz and Beck. The great production, musicality, performance & lyricism combined with a fantastic vocal make for a gorgeous tune – it's on repeat!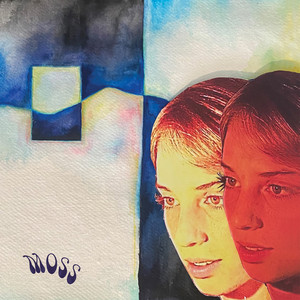 Maya Hawke – Sweet Tooth
Sweet Tooth was the second single released by Maya Hawke from her 2022 album MOSS which came out in September. The sweet tooth represents a weakness of hers, a childish treat. Behind it, Maya hides the side of her who needs to be loved. The song begins with a conversation with her mother, who represents the unconditional love always present in her life. "Sweet Tooth was the last song written for MOSS," Hawke said of the song in a statement. "The lyrics were written in Atlanta while filming, but Christian [Lee Hutson] and I recorded the first demo in Nashville. When we finished the first recording session, I felt this eruption of joy and I knew this feeling had to be on the record."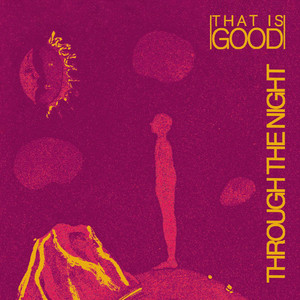 That Is Good – Anybody Now
Since relocating from Leeds to London in 2019 and starting solo-project That Is Good, Dan Fielding has constructed an intricate yet playful sound woven from bright vintage synthesizers, dusty drum machines and jangling guitars that adds a lightness and familiarity to his darker, introspective lyrics. With support from collaborators William Stokes of Voka Gentle and producer James Kenosha (Rhodes, Pulled Apart By Horses), That Is Good recently released his EP Through The Night. It's his second outfit since the disbandment of Leeds based group Dancing Years, in which he honed his craft constructing delicate, stirring indie which was championed across BBC 6 Music by Steve Lamacq, Cerys Matthews and Huw Stephens – seeing them invited on tour by the likes of Richard Hawley and George Ezra.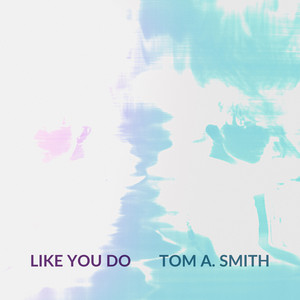 Tom A. Smith – Like You Do
Tom A. Smith recently shared Like You Do, co-written and co-produced by Miles Kane with the support of industry stalwarts Oscar Robertson and Dave Bardon. Tom continues to add to his anthemic indie-rock repertoire, showcasing his passionate approach to song writing. He said to Louder Than War: "Working with Miles Kane was the most incredible experience. I already had the bones of a good tune that I'd been playing live solo over the last few tours. He added this incredible soaring chorus and suddenly it turned into a song from a Tarantino movie soundtrack. It's unlike anything I've ever done and I've never felt prouder of anything. I'm really excited for the world to hear it because it already sounds like a classic to me!" Wow, Futureproof has been following Tom and he just gets better and better – what an absolute banger, fantastic!
You can check out the whole playlist here. Please follow the socials below for our weekly updates and share about the place!