Hello world,
Here's your latest FP Picks update .. loads of great new music as always … If you like what you hear please follow and share this playlist, it helps us keep doing our thing by getting the algorithms on our side. Also please support the artists featured in any way you can!
Until next week
Helen (Futureproof) x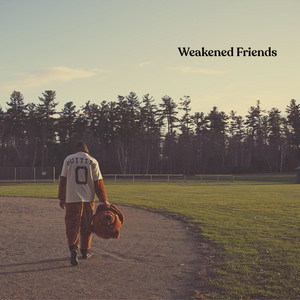 Weakened Friends – Bargain Bin
Portland alt-rock band Weakened Friends have dropped their second album Quitter. Opening track Bargain Bin is an emotional and emphatic introduction to the record and an early highlight, building from the outset, before culminating in a rousing and cathartic conclusion. The theme of the album is around the empty threat of quitting music to "grow up and get a real job". The album might be called Quitter but the sheer urgency and energy harboured by frontwoman Sonia Sturino, Annie Hoffman (bass/vocals) and Adam Hand (drums) show that they're anything but.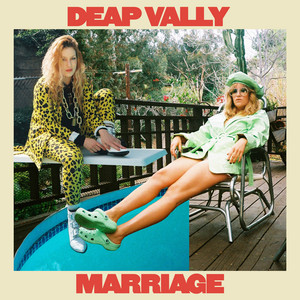 Deap Vally – Phoenix
The album's title Marriage refers to singer Lindsey Troy and drummer Julie Edwards' relationship as a band. "Being in a band is like being in a marriage: sometimes it's magical, sometimes it's unbearably challenging … We're breaking free of the rigid creative constraints within which we previously existed (two members, two instruments, two voices). Writing with the calibre of musicians that we did on this record … was an unforgettable experience, and we're so happy to have the result of our creative rebirth eternalised in Marriage." This is the pair's third album release, and while Deap Vally have held on to their signature raucous, ear-splitting energy, it's the slower tracks that add a new weight to the duo's onslaught.
Afflecks Palace – On And On
Formed in Manchester in summer 2019, Afflecks Palace are a 4-piece psych guitar band described as "The birth of Nu-Madchester" by online curation platform Manchester Lemon. The group take influence from The Stone Roses, Kurt Vile, The Smiths, The La's and The Durutti Column. Album track On And On is built around a growling lick and, rather wonderfully, stoic whistling. It also features a lyric which fits perfectly as the band's motto: 'Bring on the sunshine, we dance in the rain.' Louder Than War's John Robb stated: "There is no point in singling out any track for the sake of the review – they are all perfect self contained slices of classic songwriting and yearning. This is the sound of hands in the air, eyes shut, live forever communal dancing. Every song is exquisite and beautifully constructed."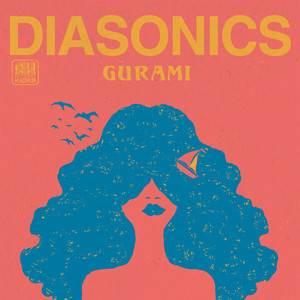 The Diasonics – Gurami
Gurami is the first single from the forthcoming vibrant debut album Origin of Forms (out Jan 2022) by Moscow funk band The Diasonics which brings a mix of cinematic funk, instrumental hip-hop and soviet psychedelia. In just a couple of years the band has amassed a cult following, releasing a shower of ten celebrated singles and various in-demand 45 vinyl records on funk labels such as Funk Night Records and Mocambo Records. Fans of Khruangbin, Dj Shadow and of instrumental soul, take note!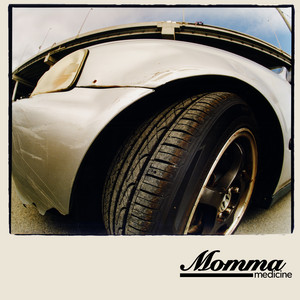 Momma – Medicine (Edit)
Indie rock band Momma have a fresh new concoction to express love's allure. Grunge-fueled and passion-driven, the feverish Medicine is an outpouring of raw emotion capturing the unparalleled drug-like euphoria of intimacy. It's a sonically dark song full of light, effervescent revelry. Grunge music has seldom felt so free. Momma shared in a statement upon their song's release: "When we wrote the first verse, we realized it was one of the first times we couldn't write about heartbreak – we were both in very loving relationships."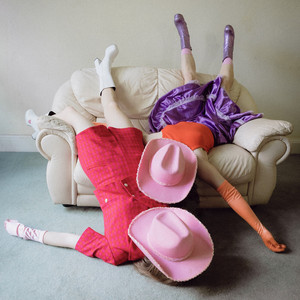 Prima Queen – Chew My Cheeks
Prima Queen have released their new single Chew My Cheeks, their first since signing to Nice Swan Recordings.  Produced by The Big Moon the duo have produced a track bursting with the fantastic harmonies.  As the three minutes of the song progresses, the emotion smoothly builds. "Chew My Cheeks is a song that centres on an unhealthy obsession with someone who is slightly out of reach," the group share. "We wrote it in lockdown last year when we were remembering what it was like to idealise people you don't know and to use them as a form of escapism. We ended up watching The Matrix in isolation together around the same time and were really inspired by the world in which the movie creates."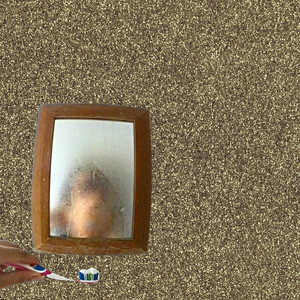 English Teacher – Good Grief
Leeds post-punk band English Teacher have dropped their new wit-filled & politically charged single Good Grief. Of the song, the band said: "The track follows the love story of Track and Trace as they navigate their relationship through 2020. It's about the virtual dates, the TikTok dances, the Karens in supermarkets and the obscene levels of potentially avoidable suffering". The track begins with slow percussion, building as the intro continues until frontwoman Lily Fontaine's soft, yet biting vocals pierce through. Jagged-edged guitars intercept through the vocals whilst a groove riddled bass floats in the backdrop. All of this comes to a chaotic explosion towards the end, all elements overlapping, battling for dominance.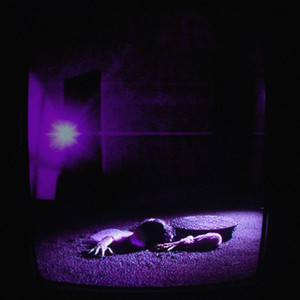 amy michelle – the bottom of the well
the bottom of the well is the stunning debut single from Irish singer-songwriter amy michelle, available now on Method Records. It's a powerful introduction to a claustrophobic, colourful and distinct world of her own. Written and produced by Amy in her bedroom just before the pandemic, inspiration came from that soon-to-be timely place "of fear and entrapment. I've always struggled with sleep, but was dealing with particularly intrusive nightmares. Seeing some sort of light from the bottom of a well – but not having the strength to reach it – became symbolic of insecurities, uncertainties, and heartbreak." Her debut EP is due early next year, which tackles big questions (mortality, faith, mental health, the existential) with her own intimate, Gen Z touch.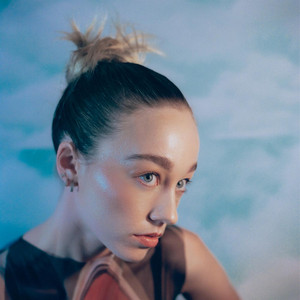 Madeline – Nice
Texas-born alternative singer-songwriter Madeline explores 'fake' culture and the depth of superficiality on brand new uptempo pop stunner Nice. "The word 'nice' kept popping into my head, and I thought about how people always just say 'nice' as kind of an empty, passive answer" Madeline recalls of inspiration behind the track, "It made me think of people who think the world revolves around them and that it's nice of them to give people the time of day. The more and more you look at this person's actions, they might not be that nice of a person". Expect prominent bright, bouncy basslines with clearly defined vocals layered over the whole production.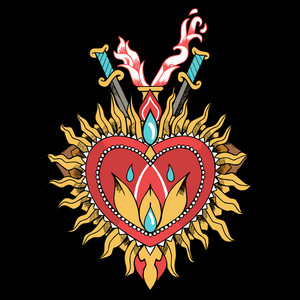 Kay Greyson – Over and Over
Newcastle, UK-based rapper Kay Greyson has been writing rhymes since she was six years old and performing since she was a teenager. After several soulful releases, she shares Over and Over, a triumphant track replete with a pitched-up vocal sample, effervescent synths, thudding percussion and surging horns. "Over and Over is a motivational song about doing things you might not like or that are difficult, over and over, to get to where you want to be" Greyson explains of the track's lyrics. "You only get better at certain things through repetition and when you achieve results that's what is going to make all those hard days feel real good".
You can check out the whole playlist here. Please follow the socials below for our weekly updates and share about the place!