Hello world,
Here's your latest FP Picks update .. If you like what you hear please follow and share this playlist.
Also please support the artists featured in any way you can!
Until next week
Charlie (Futureproof) x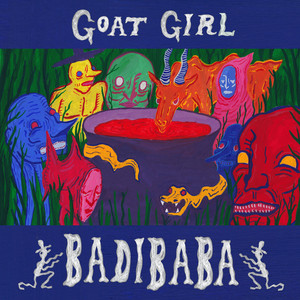 Goat Girl – Badibaba
South London four-piece Goat Girl are back next month with their sophomore effort, 'On All Fours', released via Rough Trade. In anticipation they have released 'Badibaba' from the album. According to Goat Girl singer/guitarist L.E.D., 'Badibaba' deals with 'environmental catastrophe and the pessimism and self-destruction that this causes to the human spirit'. Meanwhile, Clotite Cream added: "It touches on how the Earth's existence is controlled by exploitative systems, and the feeling of existential helplessness this induces.'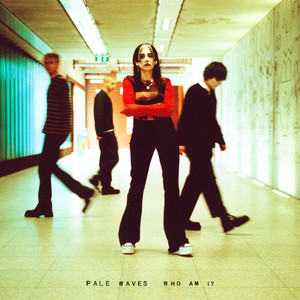 Pale Waves – Easy
Ahead of their anticipated second album 'Who Am I?', out 12th February, Pale Waves have released their new single 'Easy'. Described by Heather Baron-Gracie as 'a song about how love can change your whole entire perspective on life itself. It's saying 'being in love with you is so easy, you finally make sense in my life because nothing did before'.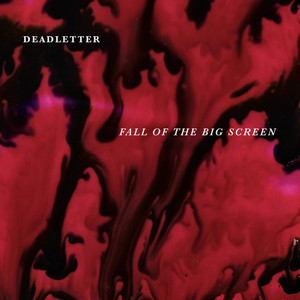 DEADLETTER – Fall of the Big Screen
South London via Yorkshire newcomers DEADLETTER release new single 'Fall of the Big Screen'. Of the track, frontman Zac Lawrence says 'as streaming services became household names, there was little doubt in anyone's minds that they were the future. Thousands of films, documentaries, and series alike, right there at the click of a button. No more will the cinema be regarded as the entertainment giant it once was. Just like its musical cousin, the independent venues that hold big screens and popcorn machines are slowly but surely evaporating. Who needs to make the choice and effort of how and when to be entertained, when Mr Bezos and Mr Hastings have presented you with all you can ask for from the comfort of your own living room? We have swapped theatrical experience for ease of access.'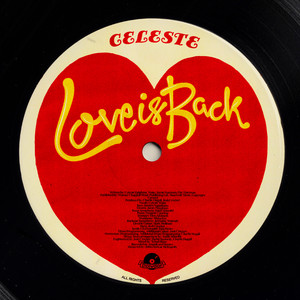 Celeste – Love Is Back
'Love Is Back' is taken from Celeste's  upcoming debut album "Not Your Muse", following 2020 The John Lewis & Waitrose Christmas advert song "A Little Love". Celeste shared on social media, 'I know it's been a long while that I have been talking about this, but the time has finally come to share with you what will be my debut album, it will be out on the 26th February. The title is "Not Your Muse" for me it's the beginning of me finding my voice, the one that empowers me and hopefully those who it reaches. Each song that has been written can pinpoint a very specific moment in my life, so I look forward to you all hearing those stories.. I hope you like it'. 
Black Country New Road – Track X
Black Country New Road have been one of the most hotly tipped bands on the London live circuit for a couple of years now. Their debut record 'For the first time' is out in Feburary. Describing the latest single, Track X, frontman Isaac Wood said: 'Track X is a song we first worked on in 2018 but one that never made it out into our live performances. We decided to resurrect it during the recording of For the first time and assemble it in the studio. The story is old but a good one and worth telling. We believe that people will enjoy singing along'.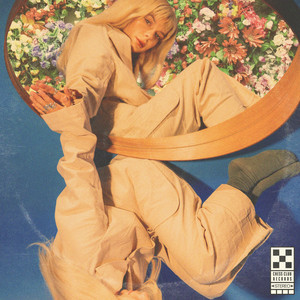 Pixey – Free To Colour
Chess Club signee Pixey has released her latest single 'Free To Colour'. Of the track she says, 'Free To Live In Colour' was written, recorded and produced in my bedroom at a time where I was struggling to understand and express my identity, she explains. 'I wrote the lyrics to sound like a fever dream, but it's really about staying true to yourself and not being afraid to change, even though life can often feel like a rat race. There's so many dimensions to what living in colour means, so you can interpret that in whatever way means something to you.'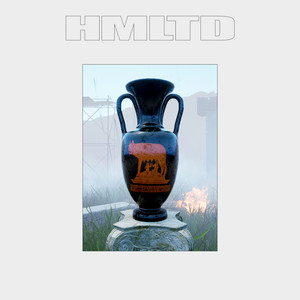 HMLTD – Blank State
HMLTD are one of our favourite new bands here at FP Towers. Speaking about the single 'Blank State', vocalist Henry Spychalski explains, 'myths are the cultural primordial soup from which society emerges… our Western mythologies are steeped in male violence. They are powerful things, but to see them for what they are, a myth, is to genealogically undermine them. While we obviously must have humility about our limited role as artists, West of Edenexists to examine the myth of man and within 'Blank Slate' we propose a newer, better, kinder mythology. 'The world is ours, and the world is a blank slate'.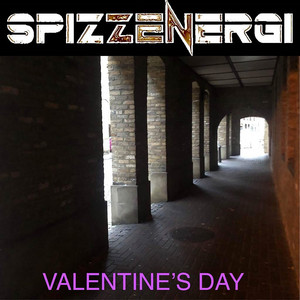 Valentine's Day – SpizzEnergi
Spizzenergi, whose single Where's Captain Kirk? was No. 29 in MOJO Magazine's "Best Punk Rock Singles of All Time" and included in the NME Writers "100 Best Indie Singles Ever" have been busy of late, with their previous single Christmas In Denmark Street entering the OCC official UK Vinyl Singles Chart at No 13 in December. Now, as the New Year unfolds, Spizzenergi are straight out the blocks with this spirited version of Valentine's Day. It received a 1st play on BBC 6Music / Liz Kershaw alongside an interview with Bowie's producer Tony Visconti (who mixed the release).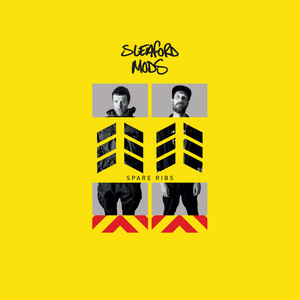 Sleaford Mods – Mork and Mindy
'Mork n Mindy' is the first track from Sleaford's forthcoming new studio album, following their Top 10 hits & rarities collection, All That Glue & phenomenal global live stream from London's 100 Club. It features acclaimed British singer Billy Nomates and premiered on Seth Myers TV show in the US in Oct. Full of incendiary vim, vigour, attitude & observation, it sees Sleaford's expanding their sonic palette, adding poppy touches courtesy of Nomates vocals and additional textures to their searing electronics.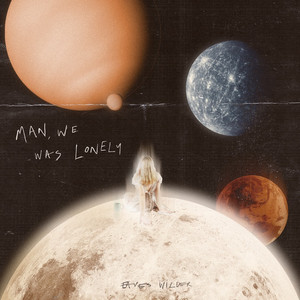 Eaves Wilder – Man, He Was Lonely
'Man We Was Lonely' is the third single from rising singer-songwriter Eaves Wilde. She comments that 'Man We Was Lonely' is the title of a Macca song on 'McCartney I', one of her favourite albums. 'I nicked it because I've just always loved that phrase. Obviously a 'we' can't be alone, and that's why I think it's clever; because you don't have to be physically alone to be lonely. That's what my lyrics reference: all the different people around you, trying to reach you – but they can't quite get to you.'
You can check out the whole playlist here. Please follow the socials below for our weekly updates and share about the place!