Hello world,
Here's your latest FP Picks update .. loads of great new music as always inc Picture Parlour, The Rhythm Method, Nadine Shah & more. If you like what you hear please follow and share this playlist, it helps us keep doing our thing by getting the algorithms on our side. Also please support the artists featured in any way you can!
Until next week
Helen (Futureproof) x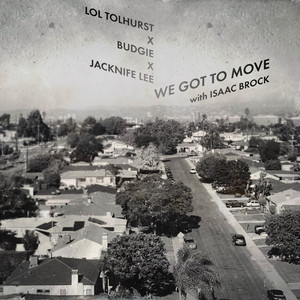 Lol Tolhurst, Budgie, Jacknife Lee – We Got To Move (ft Isaac Brock)
Lol Tolhurst (The Cure), Budgie (Siouxsie and the Banshees), and producer/musician Jacknife Lee have all teamed up to release debut album Los Angeles sharing the single We Got to Move, which features guest vocals from Modest Mouse's Isaac Brock. Jacknife Lee says: "Isaac is one of the most unique voices that we have. He's brilliant. He gave us this weird, anxious, beautiful rush of a song. To pump up the duality within the song my daughters and I came up with a chorus that made us giddy with its ridiculousness. The song is absurd. The sound is absurd. And it's about bugs." An eccentric synth-rock belter – we're loving the strings and Bhangra-Punjabi style percussion.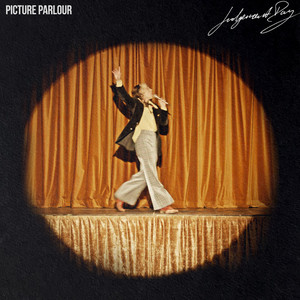 Picture Parlour – Judgement Day
New single Judgement Day from rising rock stars Picture Parlour starts slowly & brooding before the drama kicks in. The band's Katherine Parlour explains: "Judgement Day is a love letter. It's being knocked off your feet by someone you never expected to meet and surrendering to that all consuming feeling. It's a dramatic statement that at the end of time, on judgement day, you want to stand hand in hand with your lover." With impressive guitars, powerful growling vocal and reverberating drums, what's not to like?! Having seen the band at Cardiff's SWN Festival recently, I seriously suggest you find a date & check 'em out!
Egyptian Blue – To Be Felt
Brighton based indie-rock outfit Egyptian Blue recently dropped the energetic belter To Be Felt from their album A Living Commodity. Co-frontman Andy Buss says: "To Be Felt was written at a time I was fresh out of a relationship and feeling a certain disconnect from the world when once you have that someone to experience things with, suddenly the cord has been cut. It coincides with the notion of feeling invisible and longing to be felt to have connection, to be back in a comfortable but new reality." A definite toe tapper to crank up loud – we can certainly see them in a dark, sweaty packed basement venue, can't you?!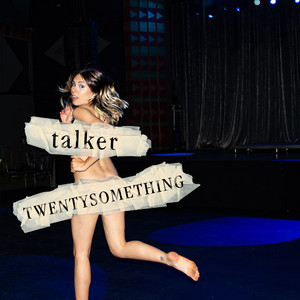 talker – TWENTYSOMETHING
talker has dropped brash, powerful punk-pop banger TWENTYSOMETHING – bursting with energy, it expresses that post-teen angst we've all felt at some point in our journey with frank and honest songwriting that shoots from the hip. talker states: "This song is me giving myself permission to be frustrated, to say "what the fuck", and to kick something. I know that I'll still have to pay off my credit card and open a high yield savings account, but in this moment, if I can get people to sing out their rage with me, that's all I need. This song is a reminder that everyone goes through the pains of growing up, and the world is an absolutely insane place to exist." What a belter – everyone's shouting with you talker!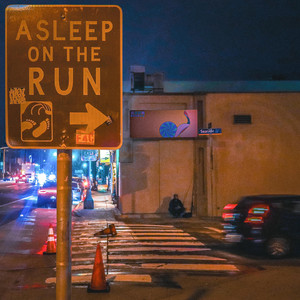 Cap'n Marble – Asleep on the Run
LA based Cap'n Marble is a postmodern pastiche of bygone eras, reimagined and repackaged for the contemporary consumer. Hand-crafted with love in their modest home-studio, each unique track is a world of its own that when combined, form the greater "Marble Universe." Check out the recently shared infectious track Asleep on the Run – great spacious songwriting shines through on this dreamy indie rock gem that doffs its cap to Kevin Parker & his Tame Impala crew – modern, creative, bags of feel and well on point!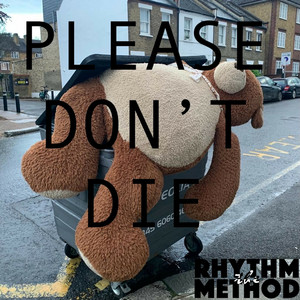 The Rhythm Method – Please Don't Die
The Rhythm Method have shared their heartfelt & thought-provoking new single Please Don't Die about loss. "It's a reflection of the wide and sombre expanses we encountered travelling through Britain," the band explain. "It's about loss, the potential of loss and suicidal ideation: a dark song beautified by an incredible vocal performance from Whenyoung's Aoife Power." A beautiful, emotional track tackling difficult subjects with stunning vocals and powerful lyrics – we're loving it.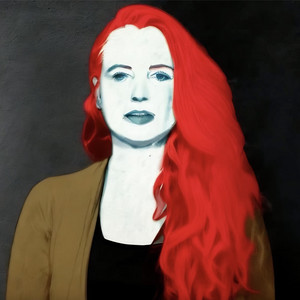 Beth Roars – Anxiety Society
Singer-songwriter Beth Roars has shared an infectious alt-pop gem in new single Anxiety Society. A self reflecting lyric sets the mood with beautiful harmonies that elevate the production & make it easily accessible to the new listener. Dark pop, spoken word and cinematic celtic sounds with relatable lyrics and stunning vocals – we're loving this unique, compelling release from an artist that plays outside the box.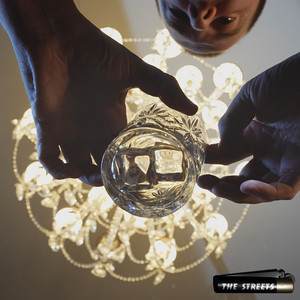 The Streets – Each Day Gives
The Streets recently dropped catchy, earnest new single Each Day Gives from their sixth studio album The Darker The Shadow, The Brighter The Light alongside an accompanying film. Mike Skinner states: "Each Day Gives comes as the main characters are facing a dilemma and working out what to do after their plans go awry – the song talks about overcoming little (and big) adversities and waking up each morning and treating it as a fresh start – until the next dilemma kicks in!" Can't get enough of this one – got it on repeat!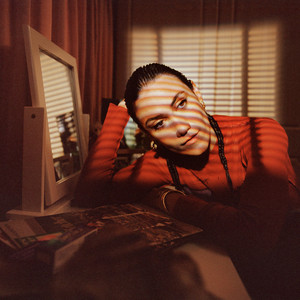 Nadine Shah – Topless Mother
Fantastic to see Nadine Shah back and with an absolute belter of a new single Topless Mother from upcoming album Filthy Underneath. "It's a song about a counsellor I worked with that I couldn't get along with," said Shah. "I'm pretty certain the feeling was mutual. And I'm also pretty certain she'd find this funny. Some people just don't click and some arseholes like me write songs about it." The song was inspired by a series of "comically tense" exchanges between the pair, leading to the counsellor bursting into tears when she felt she wasn't getting anywhere with her patient. Gorgeous vocals and tongue-in-cheek lyrics – great stuff as always from Nadine.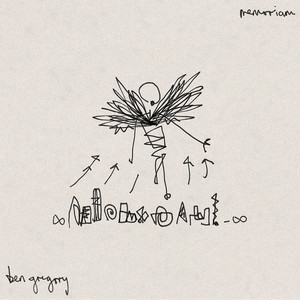 Ben Gregory – Memoriam
Avant-pop artist Ben Gregory has dropped captivating track Memoriam from the poignant EP Bodied. "Memoriam is a song centred on disillusionment over the organs one is granted at birth. During my life I've been saddened by certain archetypes I've felt it impossible to escape: I appreciate such struggles are all-consuming for many people who must remain stoic and indefatigable under the impossible weight of their own forms. These songs are about bodies and their (non)pliability; trying to lie oblique against archaic parameters; engendering a landscape in which your child need not question which mask they'll wear tomorrow," explains Ben.
You can check out the whole playlist here. Please follow the socials below for our weekly updates and share about the place!