Hello world,
Here's your latest FP Picks update .. loads of great new music as always … If you like what you hear please follow and share this playlist, it helps us keep doing our thing by getting the algorithms on our side. Also please support the artists featured in any way you can!
Until next week
Helen (Futureproof) x
Yenkee – Soft Satellite
London based Cork artist Yenkee has dropped a heavenly new single Soft Satellite from EP Yen out in February. Incorporating expansive synths, subtle drum loops & arresting staccato strings, this optimistic tune tells the tale of a figure forever orbiting outside their social circles. As Yenkee explains: "I like to daydream and think about crazy imagery and ideas to write lyrics, and sometimes a song title can inspire a whole set of lyrics. Soft Satellite, to me, feels like a metaphor for being an outsider; like someone orbiting a group of people, trying to fit in, but never being strong enough or confident enough to be accepted." A dreamy, ethereal banger.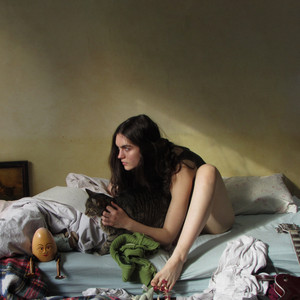 Gretel Hänlyn – Motorbike
Gretel Hanlyn has just released powerful alt-rock banger Motorbike celebrating the highs and lows of adolescence, taken from forthcoming debut EP Slugeye. Untangling a recent breakup "this track was written and that, alongside the reawakening of my social life, ended up heavily inspiring my lyrics," Gretel offers. "I learned that if you take life and love too seriously then you're probably not having enough fun." The track's visuals are beautifully cinematic – swept with strokes of rock and roll splendour. Directed by Jasper Cable-Alexander, the video features her parents as the iconic punk duo Sid and Nancy – striking in their matching leather jackets.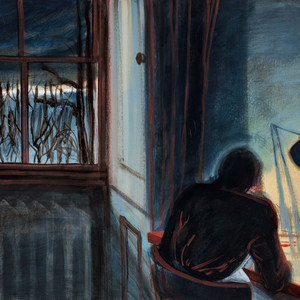 Honeyglaze – Shadows
London based Honeyglaze have announced their self-titled debut album and shared a video for their new single Shadows – a spirited slice of jangle pop. Singer and guitarist Anouska Sokolow said of the track: "Shadows was written during a time when I had just moved house. I had no curtains in my bedroom and the streetlights would cast shadows into my room. I began to associate shadows with the inability to sleep and the feeling of waiting for the relief that the morning brings." Dynamic vocals, soft harmonies & explosive energy – what an infectious track!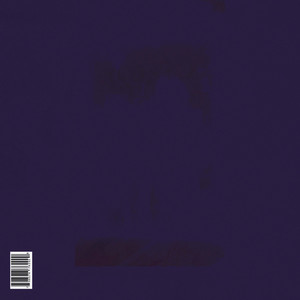 Paolo Ruiu – Others
Raised in the London suburbs, Paolo Ruiu is a second-generation Sardinian-Brit who is not only singer and songwriter, but also a multi-instrumentalist and producer. He first came to attention as one half of the critically lauded duo Young Romance. With the band's touring plans curtailed, Paolo took the time to explore his musical desires as a solo artist. Written and recorded in Ruiu's home studio on a desk used by Pink Floyd and a Tascam 424 cassette recorder, his EP Low is a celebration of analogue recording, featuring elements of 70's psychedelia, lo-fi indie and vocals smothered with waves of echo.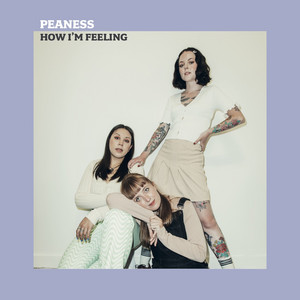 Peaness – How I'm Feeling
Chester band Peaness have dropped uplifting & energetic new single How I'm Feeling from their upcoming debut album. "In an unfulfilling job? Need a shake up with something in your life or you'll go mad? Well, that's How I'm Feeling and it can't be ignored anymore!" The band say of the track. "Amongst self loathing and melancholy there are sparks of determination and a belief that you deserve more. I hope it works out." It's a perfect pulsating slice of pop-punk to banish those January blues.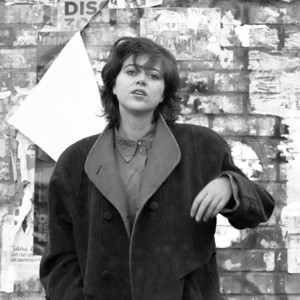 Albertine Sarges – Bird's Life
Berlin-born musician and producer Albertine Sarges has dropped new single Bird's Life which she describes as her "personal take on soul music, straight out of the darkness of the Berlin Winter 2021/22." The Covid crisis has taken its toll on Sarges – "our brains aren't made for living with uncertainty for such a long time … I want to remind everyone that we can get inspired to more light and freedom with the power of words, community, and… yes, birdwatching is also a great means of self-help. I started birdwatching in 2020, ever since it is a source of actual bliss that is always available to me." While AS maintains a sense of comedy in her approach, her music is also a platform to explore the self and contribute to the broader societal discourse.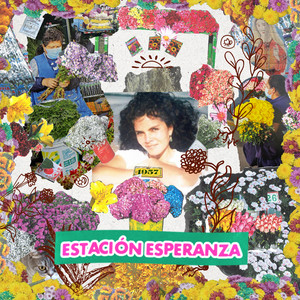 Sofia Kourtesis, Manu Chao – Estación Esperanza
The Berlin-based Peruvian producer Sofia Kourtesis brings intimate house single Estación Esperanza which connects the personal with the political. Sampling sounds from French-Spanish singer Manu Chao's Me Gustas Tu, the track has all the ingredients of an effective Kourtesis song: oscillating technicolor beats, emotionally resonant field recordings and healing chords. Opening with a chant from a Peruvian protest against homophobia, the song pays homage to Latin American struggles and her family back home – her music doesn't only exist to move feet on a dancefloor—she wants to move hearts as well.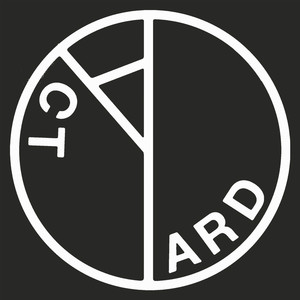 Yard Act – Tall Poppies
Leeds post-punk band Yard Act have dropped their banging new album The Overload, a host of stories conveying the tension of fractured Brexit-era Britain. The track Tall Poppies retells the saga of a provincial David Watts figure – confident, handsome, a skilled footballer – who decides to stay put in his home town, become an estate agent and settle down. Tall Poppies lasts nearly seven minutes and it describes how we're all different but can all theoretically get along. Is the goal to live so that after we die, nobody speaks ill of us? Is it better to lead a small yet safe life involved in our communities, or to live big and in constant awareness of our insignificance? Does it matter? The listeners can decide. It'll make you think, might make you feel sad and will definitely make you laugh – what a great tune!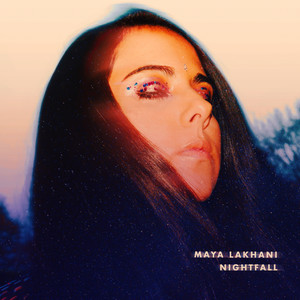 Maya Lakhani – Nightfall
British Indian Rock artist, Maya Lakhani, has released her 3rd single Nightfall. Maya wrote, recorded and produced this wonderful track entirely from her bedroom, performing all guitars and vocals. Nightfall is a song inspired by bad habits and dark thoughts coming to light at night – a time when vulnerability and darkness rise to the surface. The chorus features the anthemic refrain "I am holding on when night falls, for my life." As well as producing her music from home, Maya has learnt photography to create her own artwork. Fantastic songwriting and we're loving her tunes – they seem to get better each time!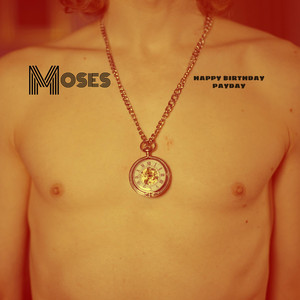 MOSES – Happy Birthday Payday
Alt-rock band MOSES have dropped energetic and spirited new single Happy Birthday Payday. With big guitars and drums plus infectious hooks, the powerful lyrics portray the message of struggle for artists/bands to survive especially with everything going on now in the world. Check out the tour dates – MOSES put on a fantastic live performance with rousing tracks and great stage presence. Once you've seen them, you'll be going back for more – trust us, we've been!
You can check out the whole playlist here. Please follow the socials below for our weekly updates and share about the place!