Hello world,
Here's your latest FP Picks update .. loads of great new music as always inc Gina Birch, myie, Dream Wife & loads more. If you like what you hear please follow and share this playlist, it helps us keep doing our thing by getting the algorithms on our side. Also please support the artists featured in any way you can!
Until next week
Helen (Futureproof) x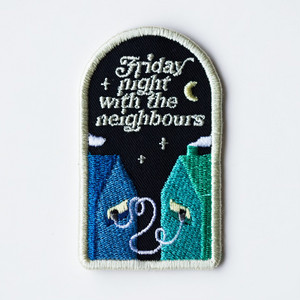 Cody Lawless, Powfu – Friday Night With The Neighbours
Texas based Cody Lawless has dropped a unique & upbeat new single, in collaboration with Powfu. Lawless said: "Friday Night With the Neighbours is supposed to send you back to your teenage years, that mischievous feeling of sneaking out and being a kid, really experiencing life for the first time. Falling in love, fantasizing about the future, watching the stars on the rooftop. This will be the first song to be released that I've produced … Powfu is the only feature on the album. Him and I went to high school together and have been very good friends for years now. Thought it was only right to have him on my debut album." Great songwriting and what stunning vocals – we're loving it!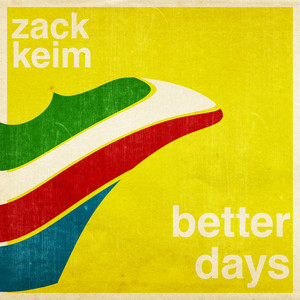 Zack Keim – Better Days
Indie-folk singer-songwriter Zack Keim has shared infectious new single Better Days from his upcoming album Battery Lane and states: "The song Better Days to me represents a reflection of hopeful youth but also the daily struggles of life. When we wrote the song together we reflected on what has happened over the last few years, and how we all had our ups and downs. Yet, we remain hopeful that better times and better days lay ahead." Keim's new songwriting revels in a new sonic complexity. Better Days crystallizes the leap forward while also hearkening back to Keim's garage-rock roots with what he describes as a "fast-paced Ramones/Beach Boys vibe": pounding tempos, wall-of-sound harmonies, vintage six-string textures.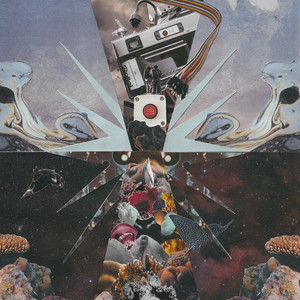 Say She She – Reeling
Brooklyn based all-girl soul ensemble Say She She named their group as a tribute to none other than Nile Rodgers ("C'est chi-chi!: It's Chic!," they explain on their Bandcamp). They also carry his torch with their self-described "discodelic soul," sure to get you out on the dance floor. The band deliver an "incantation from Mother Earth to the masses to join the rising against the calamitous forces of unfettered capitalism that has left our seas and skies grappling." A beautiful sonic landscape full of emotion, intensity, and power with lyrics that warn of the dangers of overconsumption. Gorgeous vocals and harmonies on this track with an important, heartfelt message.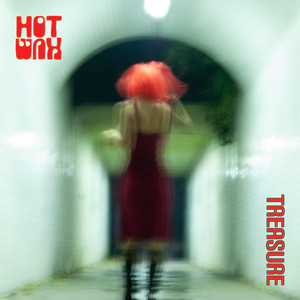 HotWax – Treasure
Hastings trio HotWax recently dropped their energetic alt-rock anthem Treasure from forthcoming debut EP A Thousand Times. Full of buzzing basslines, commanding beats and raucous guitar sounds, the track flicks between melodic verses and riff-heavy breakdowns, providing listeners with a welcome rush of blood to the head. Their songs come armed with mighty choruses, and they possess the imaginative brilliance to stake out a new landscape in guitar music. No wonder their impressive live shows are attracting the attention of Nova Twins, Wolf Alice and Radio 1's Jack Saunders – we can't wait to check 'em out.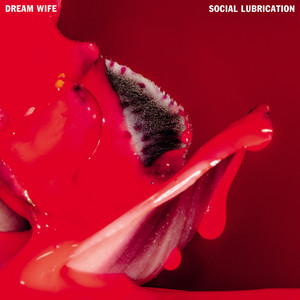 Dream Wife – Orbit
Dream Wife recently shared new single Orbit from their forthcoming third album Social Lubrication – as well as announcing details of a UK and US tour. The track's a defiant song which they say was "written through the joy of jamming together and locking into the groove like a multi-limbed space-age organism. Orbit has a dance rock edge from the early '00s of bands like New Young Pony Club and Yeah Yeah Yeahs. Lyrically, it was inspired by post-lockdown London coming back to life and sharing a space through friendship, community and how each day you never know what's in store for you or how a stranger can become someone close to you – for a day, a heartbeat, a phase, or a lifetime."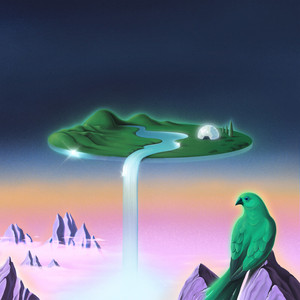 Moon Panda – Starfruit
Dream pop duo Moon Panda have shared atmospheric new single Starfruit from their album Sing Spaceship, Sing. Singer and bassist Maddy Myers says: "Starfruit has this really delicate verse where I'm basically asking to be held and cared for and then when the chorus hits it's just this complete freedom and boldness. It's kind of about deciding to rebuild yourself and the world around you in the way you want to see it 'it went dark then I reimagined, and it grew..it's new, another way to build it from the bottom, a loud noise followed by a soft hum…'" Inspired by feelings of joy and human connection as the world returned from the grip of the pandemic, the album rides thick with experimental sound bites, oozing an infectious energy that strikes harder with each listen.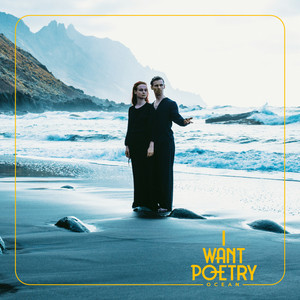 I Want Poetry – Ocean
Dresden based duo I Want Poetry have shared ethereal new single Ocean, with a driving, danceable rhythm, uplifting melodies and synths that wash over you like the track's namesake. Tine von Bergen's poetic lyrics are a homage to companionship and a promise to be there for one another even when times get rough. The atmospheric music video, shot on the volcanic beaches and rocky cliffs of the Canary Islands, portrays a primal imagery of the elements and our human connection to each other and to nature. What a beautiful track – fantastic vocals and songwriting.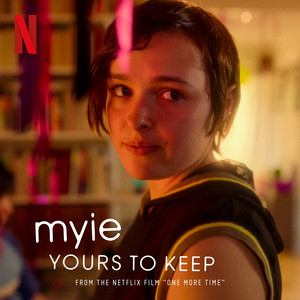 myie – Yours to Keep
Swedish alt-pop artist myie is back with an acoustic pop version of the classic Teddybears hit Yours to Keep taken from new Netflix film One More Time. The track is taken from recently released debut album Feel Real, about growing pains & coming of age, reflecting the experience of growing up. Storytelling isn't something new for myie – with roots within the film industry as an actress, music is just a new way of exploring a feeling. Growing up in different countries has also shaped myie as an artist. We're loving this infectious track with its beautiful vocals.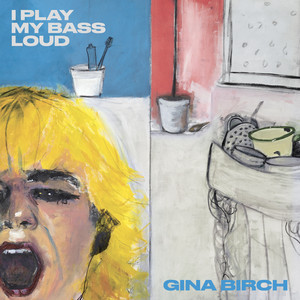 Gina Birch – I Will Never Wear Stilettos
I Will Never Wear Stilettos is an anarchic, tongue-in-cheek dub song about the virtues of comfortable footwear by punk legend Gina Birch, from debut album I Play My Bass Loud. Gina states: "In punk, shoes seemed to be quite important. We wore brothel creepers and the Teds didn't like that – they used to chase the punks." A founder of seminal feminist punk band The Raincoats, much of her youth was spent running from undesirables – hence the no stilettos rule. "At least you could run in brothel creepers!" Check out Gina's compelling album, full of deeply personal & candid tunes.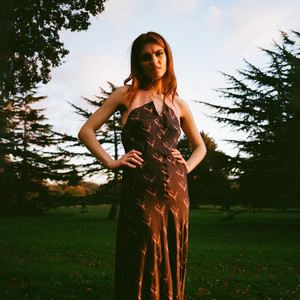 Gretel Hänlyn – King of Nothing
Gretel Hänlyn recently shared energetic track King of Nothing from second EP Head Of The Love Club. Of the EP, she states: "I always crave that moment when an artist says something, no matter how simple, that kicks you in the tummy because you completely understand it. The new approach was difficult because it coincided with a time where my heart was very heavy – I was outraged and ended up having some of the most cathartic moments of my life upon listening back and finishing the record. It feels so gothic and kinda frightening at times, and then so funny and tongue in cheek the next moment." Her unique vocals, songwriting skills and ability to express herself in an eclectic mix of genres make Gretel Hänlyn an absolute force to be reckoned with.
You can check out the whole playlist here. Please follow the socials below for our weekly updates and share about the place!