Hello world,
Here's your latest FP Picks update .. loads of great new music as always … If you like what you hear please follow and share this playlist, it helps us keep doing our thing by getting the algorithms on our side. Also please support the artists featured in any way you can!
Until next week
Helen (Futureproof) x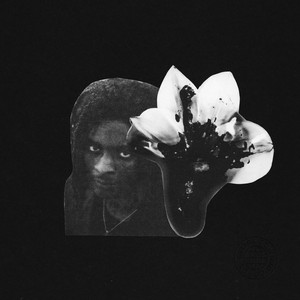 psykhi – White Picket Fence
White Picket Fence, the debut single from grunge, punk loving artist psychi's upcoming EP, embraces his rockier side. The introspective and angsty lyrics over crashing guitars clash nicely with the artist's own smooth, mellow tones. He said of the track "I was trying to figure things out and needed my outlet; so I sat in the park with a blunt and wrote White Picket Fence. I write melodies to try and recreate a sense of euphoria. White Picket Fence is an expression of love and passion mingled with disappointment and pain."
Attawalpa – Yellow Fingers
Peruvian-British & London based Attawalpa brings fantastic psych-rock track Yellow Fingers from forthcoming EP Patterns. He said of the track "Rather than write an anti-drug / anti-fun song, I wanted to show that although getting out of your head can feel so alive and sexy while it's happening, eventually so can self control." The Sebastian Strasser directed video pays homage to early 2000's video game graphic design and is definitely worth a watch. Otherwise, we love the drama in the track and the lyrical topic of substance misuse and rescuing oneself from the brink are well communicated. We look forward to hearing the upcoming EP Patterns as it promises to be a good one.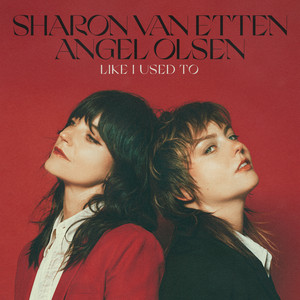 Sharon Van Etten / Angel Olsen – Like I Used To
Sharon Van Etten and Angel Olsen are used to being compared to one another but now they have merged their vocal powers and songwriting prowess to create new track Like I Used To and it is everything you would expect from these two iconic songwriters. The verse melody is totally in Olsen's comfort zone—a little bit classic country, a little bit girl-group balladry and the chorus, which arrives on an ascending wave of glockenspiel is pure Van Etten: a long string of ribbon she unfurls in the wind, equally ragged and triumphant.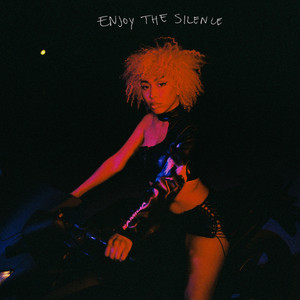 Fousheé – enjoy the silence
We were excited to hear Fousheé's take on Depeche Mode's Enjoy The Silence as Futureproof's Phil did the original mixing of this iconic 90s track! We weren't disappointed! The rising LA-based artist's cover of the song is currently soundtracking H&M's new summer campaign, which Fousheé says is part of their "mission to inspire the world to silence the noise of negativity and opinions and embrace their power". Of debut album Time Machine, due out in June, Fousheé described it as "a time travel through memories, thoughts, emotions, experiences and what [she] sees for the prospective future".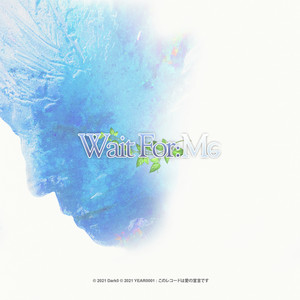 DarkO – Wait For Me
London producer DarkO brings genre-defying new single Wait For Me which follows Shining Star that introduced the Eternity saga through 3D visuals. In it, we follow DarkO's three central characters exploring an evolved natural world, sparking with electric, as they combat beasts from a newfound dimension. Wait For Me is the next installation in their story. He explains: "In Wait For Me, I wanted to connect with my city's sound that has propagated the world, and bring the narrative and characters from Eternity into that. In a way, it's kind of a love letter within the Eternity story; both between the protagonists, as well as to the city that inspired me to make music and the place I call home."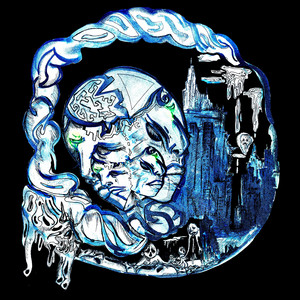 NAYANA IZ – Breaking Point
Soft and soothing vulnerable single Breaking Point morphed from an ode to her boyfriend into "the consciousness of a British-Asian woman reconciling with her past self" and more material to tackle "themes of identity, race, spirituality and mystification" is set to be released by talented Londoner NAYANA IZ. Check out the intimate video by Liam S. Gleeson that beautifully reflects the mood of the artist. Every song has a different feel from this mysterious artist – check out Breaking Point, we think it's beautiful.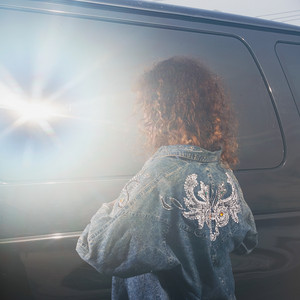 Squirrel Flower – I'll Go Running
Massachusetts singer-songwriter Squirrel Flower, aka Ella Williams, brings the slow-burning and stirring latest offering from her upcoming album Planet (i). She explained "I'll Go Running is about the darker side of being an artist – the pressure to make things brand new, shocking, to give everything away and open yourself completely without always getting intentional listening and consumption in return." Most of the songs on Planet (i) were written before COVID-19, but when the pandemic hit she began to produce demos from her room, which led to more than 30 recordings.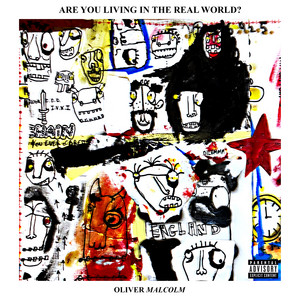 Oliver Malcolm – Runaway
Rising artist and multi-disciplinarian Oliver Malcolm has released his much anticipated debut album Are You Living in The Real World?, via Darkroom/Interscope Records. It cuts through genre lines and mixes punk rock, funk, hip hop production and imaginative storytelling. The end result is a signature catchy, punchy sound. Of the project, Malcolm said "Are You Living In The Real World? is an introduction to the world of Oliver Malcolm. This EP was made between the UK and LA and is the sonic documentation of the first two years of experimentation with my own artistry. The prologue."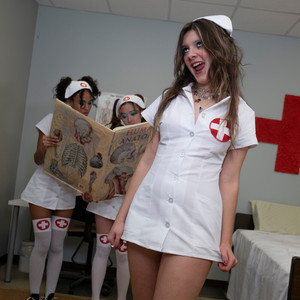 Pretty Sick – Bet My Blood
With their new EP Comedown arriving via Dirty Hit on 17th June, New York's Pretty Sick bring the latest taste of what to expect with new track Bet My Blood. The haunting lyrics combine with explosive drums and deep, heavy riffs—the kind that can only be expected from a group with two bassists, to produce a frenetic grunge track. Lead singer Sabrina Fuentes says of Bet My Blood: "The song is sort of a warning about running away from your troubles, shortcomings, obstacles or whatever. If you don't deal with your demons in this life they'll follow you to the next."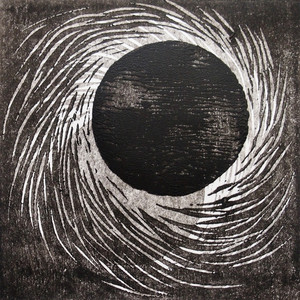 Mount Forel – Witney
We're highlighting the fantastic track Witney from recently released album Small Worlds by international alternative rock band Mount Forel. The song references the quiet and detached Oxfordshire town of the same name, where previous UK Prime Minister David Cameron comes from. Drummer Andrew Wakatsuki-Robinson explains further; "We were recording our album in Witney. It's the most conservative place I've ever seen. We listed a bunch of things going sour right now – inequality, climate change, false is the new norm and air quality, then wrote a song about a town where none of these ills seems to exist; our own little Witney, if you will". With its lilting groove, 90s downbeat grunge feel and intricately woven guitar arrangement, Witney is a classic for our time.
You can check out the whole playlist here. Please follow the socials below for our weekly updates and share about the place!