Hello world,
Here's your latest FP Picks update .. loads of great new music as always inc Haunt the Woods, Tribes, Palehound & lots more. If you like what you hear please follow and share this playlist, it helps us keep doing our thing by getting the algorithms on our side. Also please support the artists featured in any way you can!
Until next week
Helen (Futureproof) x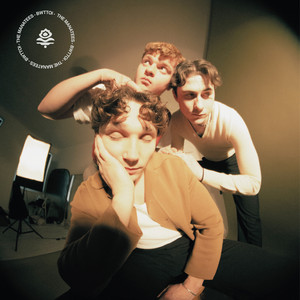 The Manatees – Better Way To Think Of It
The Manatees combine hip-hop samples, funk-driven bass lines, sparkling guitars and candid lyrics to carve out their own soundscape within modern rock. "Better Way to Think of It delves into the complexities experienced in a relationship strained by distance," The Manatees muse. "MGMT-inspired bass synths and glitchy vocoder fill the verses, with the choruses dedicated to the hook that lays at the heart of the song. It's a guilty pleasure for us, a modern indie ear worm that doesn't take itself too seriously. A much needed respite after a debut EP which was introspective and darker in tone." A great sing along chorus truly delivers and is a pointer to what this band could potentially achieve going forward.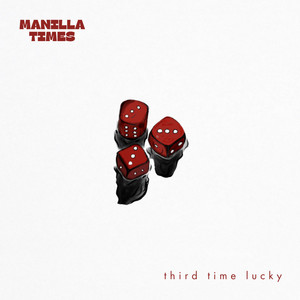 Manilla Times – Third Time Lucky
Infectious new single Third Time Lucky from Manilla Times is a summer feel good anthem, with high energy, catchy melodies, crisp guitar tones and a driving drumbeat throughout. The band are making an appearance this weekend at Y Not Festival, opening up the Scruff of The Neck stage on Saturday, and tickets are on sale for their biggest headline show at The Deaf Institute in Manchester on Friday 3rd November. Third Time Lucky is simply a great song with an excellent energy coming off the performance – very much a Radio X / John Kennedy type of record and we're loving it – nice one guys!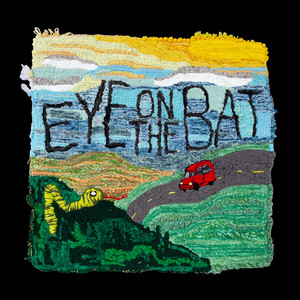 Palehound – Independence Day
Palehound has shared energetic new single Independence Day, from their new album Eye On The Bat, an indie-rock banger which wrestles with a newfound emotional clarity over a fireworks display of masterful guitar, crashing percussion and El Kempner's signature croon. Kempner states: "The ending of a relationship that spanned the majority of my twenties illuminated a forked road that daunted me. In the aftermath of our breakup, I found myself dwelling on what that other life would have been like and who I would have become had we chosen differently, or even if circumstance or tragedy had chosen for us." Crank it up!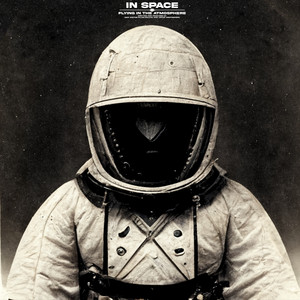 In Space – Flying In The Atmosphere
Swedish based songwriting duo In Space have shared Flying In The Atmosphere – a melancholic, dreamy indie-pop blend with guitars in a retro mix. The track's got a great Empire of The Sun feel to it that makes it essential listening and the dream pop vocals give it a mesmeric quality that totally takes you over in the chorus section – addictive stuff! In Space consists of three songwriters/producers who have written songs for artists such as Galantis, JVKE, Deepend, Girli, NEIMY, Jubël among others.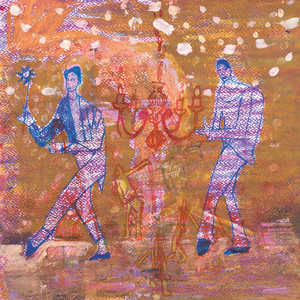 CMAT, John Grant – Where Are Your Kids Tonight?
Irish singer Ciara Mary-Alice Thompson records as CMAT & has dropped a melancholic new single ft. indie aficionado John Grant. It's a nostalgic track that sees the singer explore themes of growing up and finding herself following in her mother's footsteps and CMAT states: "I wrote this song when I realised I had turned into my mother. It's kind of inspired by this image I had, of entering a waterfall-like portal from an Irish kids' show called 'Foreign Exchange' where I'm looking at 1988 and 2023 at the exact same time every time I look at myself in the mirror." Gorgeous vocals on this stunning, infectious duet – they go great together & we're loving it!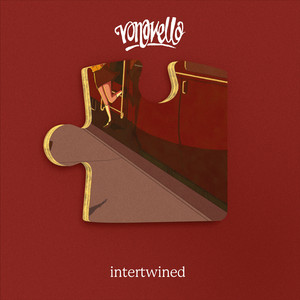 Vona Vella – Intertwined
This Leicestershire songwriting duo make a magical sound, with their two voices merging perfectly and generating much appeal. With a Morcheeba mix to kick off their recorded output that caught a viral wave, they seem to be turning heads everywhere from BBC 6Music to Radio X and even Pete Doherty signed them up to his Strap-Originals label. On this latest single, the two of them have crafted a beautiful chorus that you can just float away on and yet again their vocal mix is mesmeric and all engrossing. Wonderful stuff but what on earth does that name mean?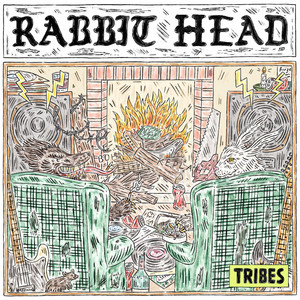 Tribes – Dad I'm Not A Tough Guy
Camden based Tribes are back with their banging new single Dad I'm Not A Tough Guy, from the first album in 10 years, Rabbit Head and it's a raw retrospective track oozing with honesty and passion. Transporting the listener through a cathartic journey, the new track and video explores the complexity of masculinity, peppered with their signature sound: "The lyric came to me on the sidelines of a football pitch in London after a brief encounter by a burger stand. It was the only time on this record I wrote the music afterwards. I sat with that lyric for a few days before I found the right chords. It felt really special when it came together, I'm so proud of that song. It's for everyone who's felt out of place in life, everyone who's felt like they are not the person they are expected to be by society". Powerful lyrics on this stunning track.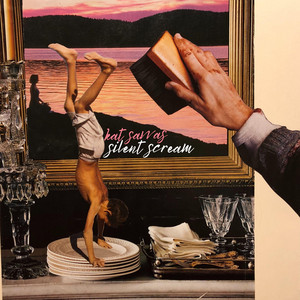 Kat Savvas – silent scream
Kat Savvas brings glam rock, folk, and soul influences into present-day indie pop and she's just dropped the upbeat track silent scream stating: "My second single wraps inner turmoil in a catchy tune. Soft vocals, sweet ukuleles, and a feel-good melody sit atop darker lyrics, perfectly reflecting the meaning behind silent scream: isn't it funny who you can fool when you wear a smile?" It's a charm soaked song that oozes melody and shows much promise for an artist at the beginning of their journey.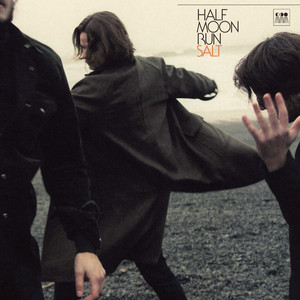 Half Moon Run – Everyone's Moving Out East
Montreal's Half Moon Run recently shared their single Everyone's Moving Out East, taken from recently released album Salt. The contemplative track muses on the mass exodus many people witnessed or participated in as the global pandemic tightened its grip on the world. The band stated: "…it felt as if many people were uprooting their lives and moving on to some greener pasture. Perhaps part of you would want to go with them, but alas, you must stay." Half Moon Run's collaborative power has remained constant and unsuppressed and Salt sees them revisiting the site of their bond's first forging, bringing visions to light that've been there in waiting since the beginning.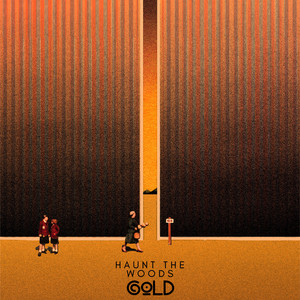 Haunt the Woods – Gold
Cornwall based alternative prog quartet Haunt The Woods recently shared rousing yet spectral single Gold from their upcoming second album Ubiquity. "From time dilation to relativity, Gold's lyrics explore the potential non-linear nature of time and the human experience," say the band. "With soaring vocals, beautiful soundscapes and eerie melody to set the scene." Haunt the Woods deftly interweave alt rock, folk, prog and pop with an epic level of pomp and poetic elegance that suggests a far longer tenure than their young years suggest. Love how the track builds – it's a belter for sure!
You can check out the whole playlist here. Please follow the socials below for our weekly updates and share about the place!