Hello world,
Here's your latest FP Picks update .. loads of great new music as always … If you like what you hear please follow and share this playlist, it helps us keep doing our thing by getting the algorithms on our side. Also please support the artists featured in any way you can!
Until next week
Helen (Futureproof) x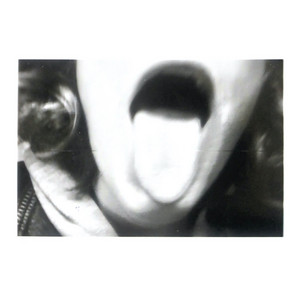 PRONOUN – I WANNA DIE BUT I CAN'T (CUZ I GOTTA KEEP LIVING)
Indie Bedroom Pop project PRONOUN, aka Alyse Vellturo, has announced new EP, OMG I MADE IT, will release June 11 via Wax Bodega, covering themes of mental health, honesty, and uncertainty. The loud, bold & confident lead single from it, I WANNA DIE BUT I CAN'T (CUZ I GOTTA KEEP LIVING), is out now. Vellturo says of the single "..is about the uncomfortable feeling that everyone around you is growing into their own lives while I feel like nothing's changing within myself… feeling of not wanting to be on this planet but knowing I really have to put in effort and figure out how to make life work for me".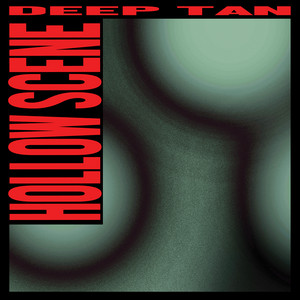 deep tan – hollow scene
Hackney-based trio deep tan have released new single hollow scene from upcoming EP creeping speedwells, via Practise Music. With a simmering bassline and an off-kilter chorus, deep tan are sure to appeal to fans of some of the more eclectic, acerbic side of indie rock. Of the infectious track, the band explain "hollow scene is about the feeling of having to move through life with a certain level of detachment in order to function. Gatekeeping empathy for the sake of an easy life, if you will." Look out for touches of Delta V in the track.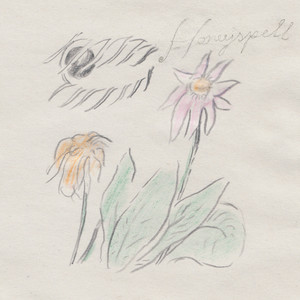 Babel – Honeyspell
Finnish duo Babel's new dream-pop/shoegaze single Honeyspell is the title-track of their new four-track maxi single, which, in their words, "strives to illustrate reality-TV with music that's typically not connected to that world." They add, "Instead of laughing at it, we took it seriously. By turning pieces of dialogue into lyrics, it turns a reality-TV star into someone who suddenly seems to carry all the wisdom about life." Think Cocteau Twins and Slowdive, with gentle instrumentation and soothing vocals.
Sukie – Honey Puff
Taken from new EP Hey Cutie, the single Honey Puff sees singer/songwriter Sukie discuss being skint and whether she can stretch her budget for a pack of custard creams! "It's about growing up in a world where living prices are going up and minimum wage is staying low. So many people I knew from school are having kids and I still feel like a kid myself," Sukie explains. Directing her own music videos and producing colourful, Matisse like artwork, Sukie appears to be doing it all – check out the captivating visuals for her dreamy & colourful tracks on the upcoming EP.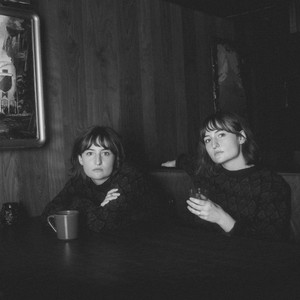 Lady Dan – Better Off Alone
Austin-based singer-songwriter Lady Dan produces warm folk rock with great saxophone embellishment on new single Better Off Alone from forthcoming debut album I Am the Prophet, via Earth Libraries. "Better Off Alone is for anyone dealing with the guilt of breaking hearts," Lady Dan, aka Tyler Dozier, said in a statement. "Stay home, delete your apps, cook some ramen. You can't hurt anyone when you're alone, and you can't lose if you don't play." Check out the brilliant songwriting on this honest and soulful track.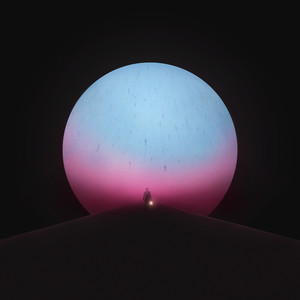 Manchester Orchestra – Telepath
Beautifully moving and powerful Telepath is a song that focuses on love and the passing of time and is the final single to be released from the upcoming album The Million Masks Of God, via Loma Vista Recordings. The new song is accompanied by a one-shot stunning video directed by Isaac Deitz, and singer/guitarist Andy Hull says, "Telepath is ultimately about the ebb and flow of life long commitment to another person. Recognising that even the best relationships in our lives can have extreme ups and downs."
Matilda Mann – Doomsday
"Doomsday was written in December in lockdown," Matilda explains. "During that time, we really had to cling onto the small things in life, and sometimes it just felt like it was never going to get better. So 'Doomsday' was written to help people feel, that during the worst times, things are going to get better. We have each other and the small things that make life good." Against the sweeping guitars and layered harmonies, talented songwriter Matilda's distinctive vocals feel velvety soft as she speaks words of reassurance.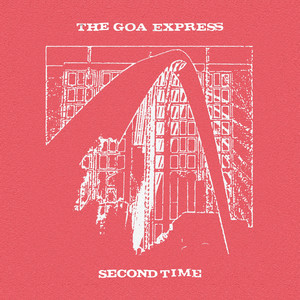 THE GOA EXPRESS – Second Time
Manchester's THE GOA EXPRESS release new indie-rock single Second Time, via Ra-Ra Rok. "Second Time is a song about young people making the same mistakes over and over and over again" the band explain, "a warming ballad which breaks aside from our live performances, foolishly thinking, that it's able to mend itself," the band commented. The energy that Second Time and THE GOA EXPRESS encapsulate is that of a band full of adventure and the DIY spirit that the Manchester music scene was born from.
Kero Kero Bonito – 21/04/20
The EP Civilisation II is now out, consisting of three great shiny, bright and danceable tracks. It's a cheerful listen made compelling by the London group's seamless experimentation with J-pop, video game music, and underground electronica. "21/04/20 recounts a typical day in the early Covid lockdown in Bromley (South London), complete with a late leftover pasta breakfast, enthusiastic joggers and friendship conducted over video call," the band explain. "Its direct, documentary style was inspired by narrative art like the Bayeux Tapestry and Trajan's Column. Its electronic singer-songwriter feel (like a synthesised version of The Carpenters or Carole King) poignantly matches the lyrics' combination of everyday minutiae and deeper existential concerns."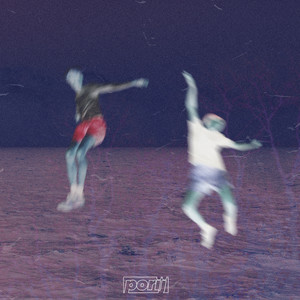 Porij – Nobody Scared
Following the release of their Breakfast mixtape last year, Manchester electro-rockers Porij are back with brand new bop Nobody Scared. Delivered with a serious and important message, vocalist Eggy explains, "I wrote the lyrics for Nobody Scared after watching a documentary on Netflix about the Yorkshire Ripper. It focused on the Reclaim the Night marches and it made me remember the feeling of fear when I used to walk home alone at night. The song is about recognising those feelings but addressing the fact that women and girls shouldn't have to live their lives afraid." A great song about an important topic.
You can check out the whole playlist here. Please follow the socials below for our weekly updates and share about the place!