Hi everyone,
Here's your latest FP Picks update .. loads of great new music as always inc the fantastic Sinead O Brien, Jockstrap & LIFE + loads more … If you like what you hear please follow and share this playlist, it helps us keep doing our thing by getting the algorithms on our side. Also please support the artists featured in any way you can!
Until next week
Helen (Futureproof) x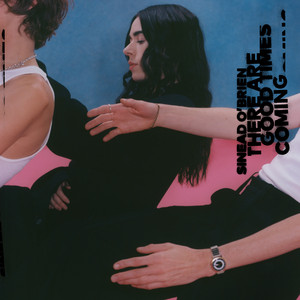 Sinead O Brien – There Are Good Times Coming
Irish singer-songwriter Sinead O Brien has dropped the third single There Are Good Times Coming from her debut album, Time Bend And Break The Bower, set for release on June 10th. O Brien stated: "It's a hyper real, close-up look at the surroundings of this place, and a glance to the horizon. Mundane observations weave in and around concepts of RITUALS, MANIFESTATIONS, INTENTIONS. A mantra anchors me as I spin and fall in an alternate space. Watch the ripple effect of things play out; life, ideas, episodes. A subtle movement makes the biggest tremors." We're loving this compelling spoken word track from a talented poet – let's hope the good times are coming!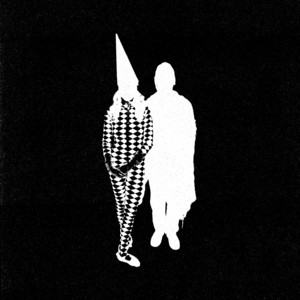 Jockstrap – Concrete Over Water
London-based pop duo Georgia Ellery and Taylor Skye, aka Jockstrap, have released a new single. Ellery said "Concrete Over Water was written on a summer's night in 2019 in a flat in Farringdon which was above a pub, and above a train line. The place hummed when the trains went under. The video was born out of the celestial themes in the song. Eddie and I created the characters (Moongirl, Voyager, Magma Boy, etc.) to explore the feelings of wonder, inspiration and the search for answers, to reflect what the song represents to me." Over six minutes, the track sees Jockstrap push their wide, weird world of experimentation to be even more expansive. Though the track starts as a garbled ballad about the cosmos, it quickly explodes into a heavy electro-pop track & it's great!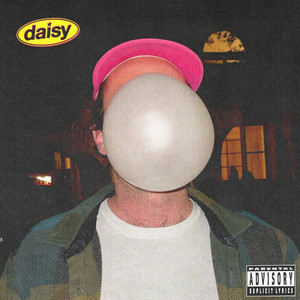 DAISY – HUBBA BUBBA
If fans of DAISY have been waiting for more dreamy, vulnerable tracks like those that came out in the last year then they'll be surprised at new single HUBBA BUBBA which is anything but that—it's grimy, loud, and ruthlessly fun. Lyrically, the track explores the joys and frustrations of a romantic fling, but with the lingering awareness that the relationship is going nowhere. "I love a good crush," says Daisy Hamel-Buffa, explaining, "I was letting myself indulge in a new fling where I didn't know what was going to happen, but I was down for the ride." Check out this totally infectious track – a great mix of rap, R&B and pop-punk.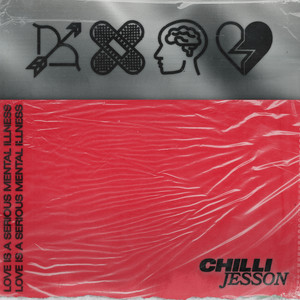 Chilli Jesson – Love Is A Serious Mental Illness
With his new EP on the way, Chilli Jesson recently shared the track Love Is A Serious Mental Illness. "I don't want to undermine the audience, and especially younger fans. I want these songs to provoke," Chilli explains. "Titles like Love Is A Serious Mental Illness are there to keep the conversation around mental health going. To encourage us to dismantle the toxic masculinity that stands at the forefront of music and to open up a dialogue on what healthy relationships are and the way they are presented to us in popular culture." Great songwriting on this captivating track and just try not singing along!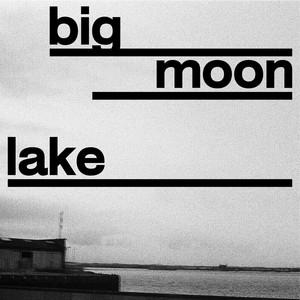 LIFE – Big Moon Lake
Hull band LIFE recently dropped frenzied new post-punk single Big Moon Lake from forthcoming album North East Coastal Town – a love letter to their city. "We wanted Big Moon Lake to acknowledge the lyrical social commentary that was littered throughout our first two records whilst expanding the experimental and personal sound that you will hear throughout the new record .. The track is playful and teases everyday themes of missing out, numbness, drinking, smoking and eating badly and generally wanting more for yourself in life. Its resolve being that in hindsight everything is in front of you, it's on your doorstep and in this case that's the wondrous county of Yorkshire." said frontman Mez Green. Great lyrics on this highly infectious hook-heavy observational banger – love it!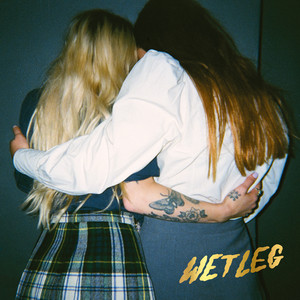 Wet Leg – Loving You
Wow Wet Leg have taken the music world by storm, starting with the fantastic Chaise Longue. Singers and guitarists Rhian Teasdale and Hester Chambers have a knack for delivering lyrics that are simultaneously utterly bizarre and reassuringly familiar, a series of witty snippets that comment on the trials and tribulations of modern life. The shimmering Loving You, with its clever lyrics, reveals colourful forays into dream pop and gloomy acoustic-led angst. If you thought Wet Leg might produce a couple of witty tracks then disappear, how wrong were you! Check out this album with its cocktail of genres – a thematically rich, musically adventurous and endlessly repayable classic.
Honeyglaze – Female Lead
Honeyglaze recently dropped new single Female Lead from their upcoming self-titled debut album. The band's Anouska Sokolow says, "I was overwhelmed by the state of the world during the first lockdown and constantly being surrounded by bad news. It was a time when people were playing with changing their appearance and I felt incapable of writing anything of any actual importance so I decided to write about something as completely arbitrary as dying my hair. I was inspired by the song Leader of the Pack by the Shangri-las and the narrative heavy pop songs that were coming out of the Brill building during the 60s." We too are in love with their intoxicating brand of poetic lyrics and impressive musicianship. Can't stop listening to this one!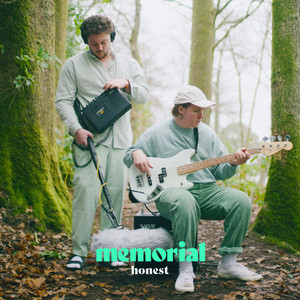 Memorial – Honest
Folk-pop duo Memorial have dropped new single Honest from their upcoming self-titled debut album. Of the new release, they said, "This song is one of the first we wrote as Memorial. It's about witnessing one of our friends in a turbulent and often emotionally abusive relationship. The song attempts to inspire hope, and to understand that they deserve better. Accepting and presenting yourself as a conduit for positive change, rather than offering yourself as a solution, you don't need anything in return other than to know that person has found happiness." The track sees the pair deliver a broader and more atmospheric endeavour with a mixture of soaring production and heartfelt dual vocals.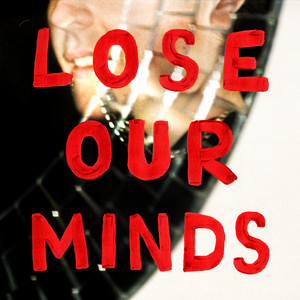 Porij – Lose Our Minds
Manchester's alt-rock band Porij have dropped their latest single. "Lose Our Minds dives into a toxic relationship," the band explain. "Both people know it's not a good idea but can't seem to stay away from the other. This song is all about leaning into that and watching as sanity melts away." Dance and indie form the band's foundations, but with every new release, Porij burst into new sonic territories. Nobody (not even the band themselves) can seem to pin them down — but this is what gives Porij such vibrant appeal. Catch the band as main support on Metronomy's massive UK tour, or catch their headline dates in September.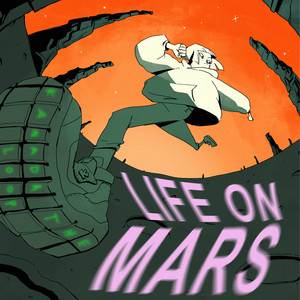 KANADA THE LOOP – LIFE ON MARS
KANADA THE LOOP is a difficult artist to pin down. He's a musical chameleon capable of switching between sounds and textures at the drop of a hat, veering between inspiration within pop, indie, electronica and hip-hop at a gliding pace that makes his music nearly indescribable – in the best of ways. The artist approaches frequently visited subjects with quirkiness and a wide-eyed sense of exploration. LIFE ON MARS is "a pretty classic love song", KANADA admits, but it's experimental in its approach by honing in closely on one of pop music's key tenets to deliver its message: that is, a sense of fantasy.
You can check out the whole playlist here. Please follow the socials below for our weekly updates and share about the place!