Hello world,
Here's your latest FP Picks update .. loads of bangers inc LIFE, Been Stellar, Jamie T & lots more … If you like what you hear please follow and share this playlist, it helps us keep doing our thing by getting the algorithms on our side. Also please support the artists featured in any way you can!
Until next week
Helen (Futureproof) x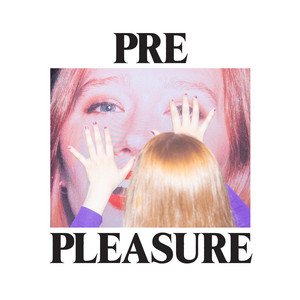 Julia Jacklin – I Was Neon
Julia Jacklin recently dropped new single I Was Neon, the second to be lifted from the singer-songwriter's forthcoming album Pre Pleasure. In a statement, Jacklin explained that the new song was originally written for a short-lived side project, Rattlesnake, that she played drums for in 2019. "I rewrote it for my album in Montreal, during a time when I was desperately longing for a version of myself that I feared was gone forever," she continued. "I was thinking of this song when I made the album cover, this song is the album cover really." Waves of guitar pump energy through listeners' ears, backed by a snappy drum rhythm on this infectious, upbeat track.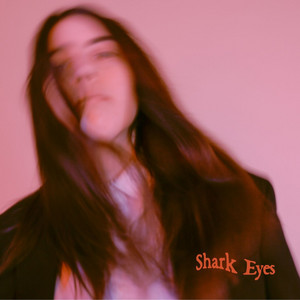 Sorcha Richardson – Shark Eyes
Ireland's Sorcha Richardson has released a fantastic video for Shark Eyes, the second single from her eagerly awaited second album Smiling Like An Idiot which is due for release Sept 23rd. Of the track she states: "It's about following your darker and more destructive impulses and allowing yourself to be taken for a bit of a ride, partly out of boredom and curiosity, but also partly out of a lingering hope that maybe this time it will end differently … a song about a very confusing relationship full of infatuation and false hope that swings between pure exhilaration and total disappointment." The beautiful vocal & lulling piano chords create a comforting and almost watery dreamscape as the song starts.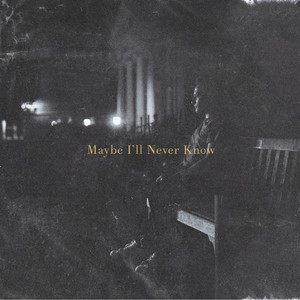 Thomas LaVine – Maybe I'll Never Know
US based producer & songwriter Thomas LaVine blends the organic textures of his indie folk roots with ethereal nuances. He is at heart a minimalist, even while building vast soundscapes to get lost in. His music brings together wavy synths, delicate melodies and warm acoustics to form relaxing and alluring melancholic ambiences. He states: "Maybe I'll Never Know is an exploration of feelings towards spirituality. Is there a "greater purpose" to human existence? Is our purpose to fulfill our finite time here on earth with as much love and enjoyment as we can? Is there no purpose at all, leaving it up to us to create it for ourselves? These thoughts take up a lot of my mental space. I sometimes struggle with finite time making me feel desperate for an answer, making me feel like loss of anything I love is even harder to handle. Maybe once we're gone, there is a beauty in the stillness, and calmness of non existence waiting on us?" A hypnotic track with great lyrics & beautiful vocal.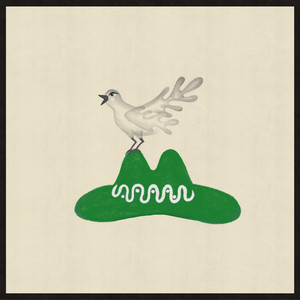 Michael Baker – Cuckoo
Michael Baker is an Anglo-French singer-songwriter who has travelled the world playing his music to anyone and everyone who will listen. Pouring his heart and soul into every sinew of his songs, the feelings of honesty, belonging and serenity that are Michael's hallmark, are constantly demonstrated throughout his music. Of soothing & infectious new single Cuckoo, he states: "I think this is my favourite track on the album. Recorded in Luke Potashnick's Wool Hall Studio, this track is built up from a performance in which I sang and played piano live, accompanied by a drum machine. We prepared the piano by muting the strings with heavy felt bringing a dreamy and discordant mood to the sound. I wrote the song about my relationship to silence. I've been quite unwell over the last few years, which really taught me how to slow down and face some things within myself … this song is about taking that silence, trying to own it, to be at peace with it, or at least trying to be at peace with myself… maybe… sort of… ish?" What a beautiful track – stunning vocals and captivating lyrics.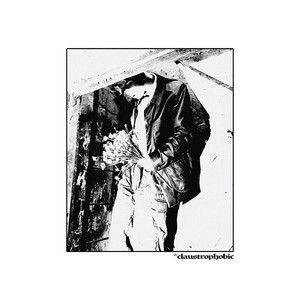 Voidie – pushing daisies
Voidie has dropped hyperpop anthem pushing daisies, taken from his new EP, claustrophobic – electronic music that features grunge-like sounds with impressive vocal production and rigorous lyricism. Loud growling bass sounds syncopate alongside electronic drum machines and synthesized vocals. The lyrics are heartfelt, and are about his own problems with mental health. He writes, "I want this to be an escape for people … This body of work is a downward spiral into my mind – a deep dive into my battle with addiction, anxiety and depression … conflicted thoughts which left me feeling claustrophobic. As much as it was exhausting pouring my inner burdens and negativity into a microphone, I was relieved to finally and truly express myself and step out of my comfort zone".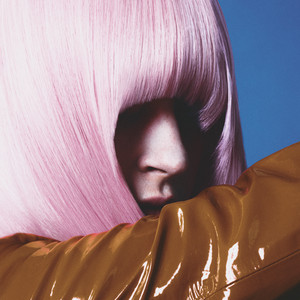 PVA – Hero Man
South London trio PVA have announced details of their debut album Blush as well as sharing new single Hero Man. The track has a pulsating hook about an incapability to do anything ("Can't eat, can't sleep, can't go to work out, can't leave") and a gliding, insistent rhythm. The band's Ella Harris says that the song is "an expression of this frustrated anger at masculinity and a resentment at being unable to free yourself from that and explore the world." Vocalist Josh Baxter added "This album is definitely exploring who we are as people … We've all had this personal growth and the album is about us allowing us to be ourselves more and being comfortable with that."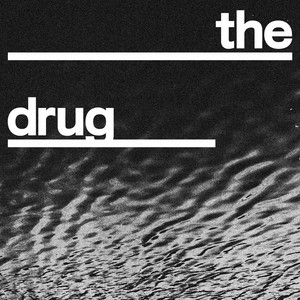 LIFE – The Drug
Hull rock quartet LIFE bring their heavy guitar sounds, brash vocals, and utterly immersive soundscapes on highly infectious new single The Drug. Long-awaited third album North East Coastal Town is due out August 2022 and this track features driving instrumentation and boppy vocalisations. Speaking of the track, frontman Mez Green states: "The Drug is, for me, realising that loved ones and those that love you, no matter where you are, can always be present. I'd never really believed this before and whilst this purity is at the lyrical heart of the song musically the band decided to inject flecks of dance, pop, harmonics, and dirty pulses to give the song drive, repetition and jerk-ability." Another banger from the wonderful LIFE, always a fave at Futureproof! Rock on!!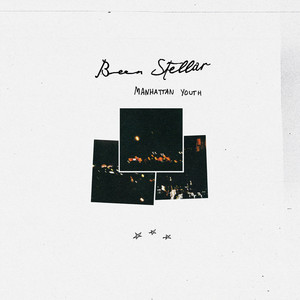 Been Stellar – Manhattan Youth
New York five-piece Been Stellar are aware of their city's imperfect materiality and express their built-up frustrations in latest single Manhattan Youth, ahead of their self-titled debut EP. The band state: "When living in a place like New York, one is subjected to disturbing, saddening, and gruesome scenes regularly. This reality is especially true for children growing up in the city. Manhattan Youth ponders the ways in which the city shapes a child's worldview. In many ways, this song is a reaction to the typical ode to romantic New York." A punchy, dynamic slice of infectious indie-rock – great stuff!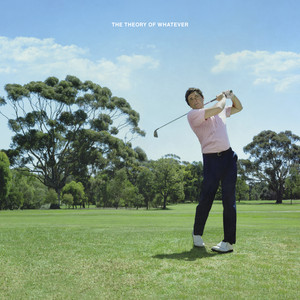 Jamie T – Sabre Tooth
Jamie T is one of the most important figures in UK indie music, blending together slick guitar rhythms with rap and hip hop to create a sound that truly stands out from what anyone else offers. Our choice of track comes from Jamie's new album The Theory Of Whatever and Skiddle say of Sabre Tooth: "The wobble of distortion on the opening guitar progression is so satisfying. It's the small touches that help these songs come alive. There's such a satisfying mixture of sounds overlapping on top of each other here, you can hardly keep up." Jamie told Radio X's John Kennedy: "One thing I have found with getting a bit older, is I'm more comfortable in my skin. I have a little bit less of a worry about what people think about anything, which is a nice, comforting thing. But it also allows me to just say, you know, whatever .. so The Theory Of Whatever felt kind of apt."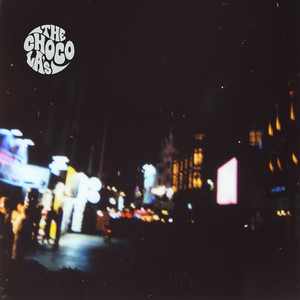 The Choco La's – Forever
A great mix of tight warm vocal harmonies and bluesy, almost Hendrix like soaring guitar, give this track a distinct feel that's very enticing on many levels (they describe their sound as Folk-Rock-Psych-Pop so there you go!). Reminding me of when I first saw HAIM in a jam-packed sweaty basement at Brighton's Great Escape way back when, this is definitely band I could do with finding out more about – and with words of praise coming from Radio X's John Kennedy, 6Music's Tom Robinson and FATEA Mag's Bob Leslie these guys are definitely turning heads on a musical level. Forever is off the band's latest EP 5am Lilac and is a real treat – go check it out.
You can check out the whole playlist here. Please follow the socials below for our weekly updates and share about the place!