Hello world,
Here's your latest FP Picks update .. inc Enjoyable Listens, Cloth, Abby Sage + lots more fantastic tracks … If you like what you hear please follow and share this playlist, it helps us keep doing our thing by getting the algorithms on our side. Also please support the artists featured in any way you can!
Until next week
Helen (Futureproof) x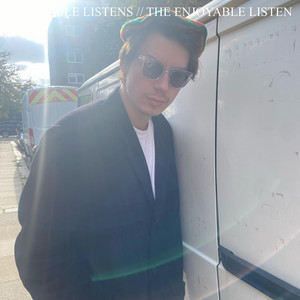 Enjoyable Listens – Late Soul
If you want a totally engaging and humorous performance then Enjoyable Listens is my recommendation for a fantastic live performance. The Enjoyable Listen is the aptly-titled debut album from the debonair alt/electro/pop Home Counties duo Luke and Jimbo. Vocalist Luke stated "The Enjoyable Listen is taken from a very large collection of songs I wrote over the last couple of years, in the cold corner of my living room. Coming out of Lockdown '21, Jimbo and I hit the road in a desperately hard way, hands and eyes aching from an era of mutual distrust. Words cannot convey music. They cannot elucidate nor illuminate. Both words and music enter the mind through the ears, but only the medium of music surpasses all senses to animate the body. Enjoyable Listens have always known this." Fantastic vocals, lyrics and on-stage chemistry – go see them, I promise you won't be disappointed!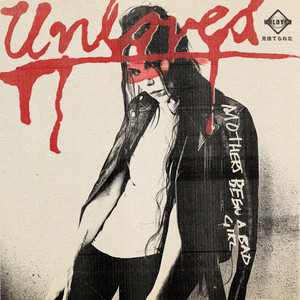 Unloved – Mother's been a bad girl
Unloved recently dropped a new single from upcoming new album, The Pink Album. "In my head, Mother's been a bad girl is a tale of duality, searching for authenticity," says frontwoman Jade Vincent. "It slips effortlessly from the point of view of those watching — surmising, to those judging — cheekily chanting, Mother's been a bad girl! over and over, all sass, steeped in tradition, and ending in the final words of the dignified matriarch, regaining her composure, Are you truly certain you can handle me?" The album features collaborations with Jarvis Cocker, Étienne Daho, Raven Violet and Jon Spencer. Pink has its modulations: shocking at times but signifying also tenderness, intimacy, and the carnal.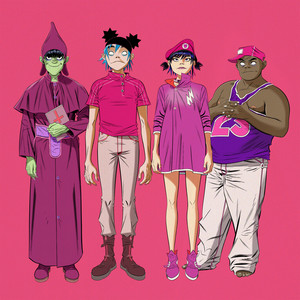 Gorillaz – Cracker Island (feat. Thundercat)
Gorillaz have dropped new single Cracker Island which features R&B songwriter & bass guitarist Thundercat. The fictional band has lately been asking fans to join something called The Last Cult, and cartoon bassist Murdoc Niccals is the cult's "self-appointed Great Leader," according to a press release. "It's nice to be back, I'm well into our new tune, it brings back weird and scary memories of stuff that hasn't happened yet," singer 2-D said in a statement. The track sees Albarn doing that zonked-out distant vocal thing over squelching synths and bass, locking into a roiling funk as it goes on. Thundercat also provides a bunch of background vocals wrapping around Albarn's. We reckon it's a cracker of a tune!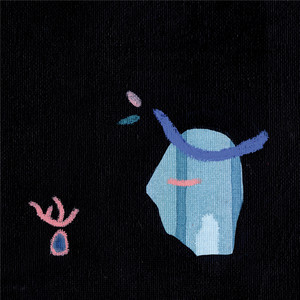 Cloth – Lucid
Glasgow duo Cloth will release their forthcoming EP Low Sun on October 7th via the Rock Action Records imprint. Cloth have also unleashed their new single dubbed Lucid. The track is a spacious offering that is built of plucky guitar lines, haunting synth tones and mid-tempo drums, all topped with the almost whispering vocal delivery of singer Rachael Swinton. Like the title suggests, Lucid is a glowing and dreamy taste of minimalism that is as beautiful as it is eerie, giving fans an exciting peek into what's to come with the new EP. Take a break, lie down and enjoy this mesmerizing, hypnotic track – it's great!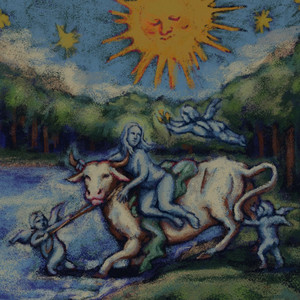 Abby Sage – Pool Party
L.A./London-based Abby Sage is a consummate pop artist who feels it's important to "make 'em wait for something great." There's always a surprise somewhere in her songs, and it comes at the very end of the video for her new single Pool Party – that's when you finally catch a glimpse of her face that's been hidden behind spooky masks for three minutes."The song is a metaphor for kids not being prepared for the world," says Sage. 'Pool party kids can't swim / they ask nobody just sink to the bottom and think (off the deep end).' Kids are dealt a tough hand, having such a vast amount of information at their fingertips with nobody to guide them or explain what it all means. They have to drown to learn." We're loving the clever lyrics and mesmeric vocals – well worth a listen.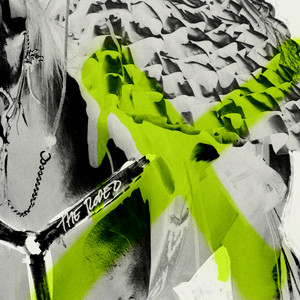 The Snuts – The Rodeo
The Snuts have announced their brand new album Burn The Empire due out on October 7th. "The universe delivered us time to create a record where we finally felt we could address some of the topics, be it societal or spiritual, that we have been dying to scream out. There are songs about the highs & lows, stuff we really want to talk about and things we cannot help but feel, but have just never made the space to." New single The Rodeo is a punchy, four to the floor indie rocker that will go down a storm at festivals this summer. They said "The Rodeo is about knowing that your life is more often than not completely out of your control. It is about finding merit in the madness and celebrating the journey and not just the destination … We want it to encourage the feeling of absolute pure, inclusive escapism through guitar music…"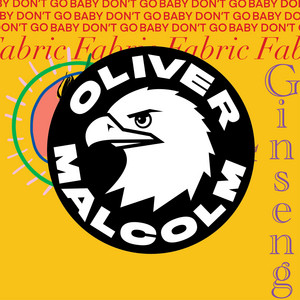 Oliver Malcolm – Baby Don't Go
With touches of Motown & gospel flavours in both the vocal performance and groove, this piano led track has an irresistible feel that you just can't ignore. Apparently, he's been working with artists like AlunaGeorge, Joey Bada$$ and MF Doom after teaching himself to spin records from the age of twelve. Malcolm's rap reminds me of Easy Life's Murray Matravers at times, then mix it all up with the guy's soulful singing style and you get a superb record. Quick to be praised by the likes of New York Times, TIME Magazine, Pigeons & Planes, Interview Magazine, CLASH, NME and more, Oliver Malcolm is priming his trajectory to be a long and critical one.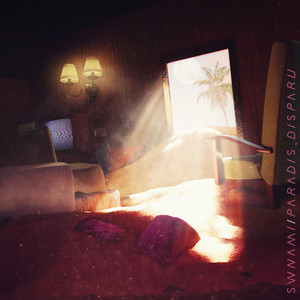 Sŵnami – Paradis Disparu
Welsh indie-pop group Sŵnami have dropped new single Paradis Disparu.  About the emotionally vulnerable track, Ifan describes: "Paradis Disparu is about the impossible task of moving on after losing someone. It's about spiraling into mania, and trying to accept that although what once was, is dead and lost, life must go on". It is sonically bright, presenting the topic amongst soaring vocals and earworm melodies. Band member Gruff Jones told the BBC: "If people like Christine and the Queens can sing in French and Sigur Ros in their own made-up language, why can't we sing in Welsh?" Sŵnami have impressed people because of their unique sound, and not in spite of it – we love it!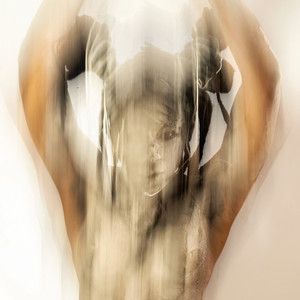 LUCI – Ash & Dust
LUCI has unveiled her debut single, Ash & Dust, a wildly original statement that points towards the future of hip-hop. Brooklyn-based LUCI (pronounced LOO-chee) is a protean powerhouse who paints, dances (both ballet and traditional African dance), and makes music that defies confining categories like rap or R&B.  "The truth is I have never been anything less than genuine," LUCI said in a statement. "My great grandmother would always say, 'from dirt we come to dirt we go.' Apparently Adam and Eve rose with human complexes, while being told they were perfect. Well perhaps they were perfect the entire time. I used to think there was something wrong with me, but now I just accept that I am built different. It's not in me to let anything beat me down. Or paint me as I am not."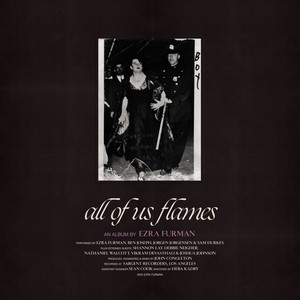 Ezra Furman – Forever in Sunset
Singer-songwriter Ezra Furman recently announced her upcoming new album, All Of Us Flames, and released a new single. "Forever In Sunset is specifically a woman who's been through some shit speaking to a new lover who is becoming attached to them, trying to warn the lover about how she is trouble, about how she has been through crises and they will come again. And that's just how she lives, never settled, never safe, but also never defeated/finished – 'Forever In Sunset'". "This is a first person plural album," Furman writes in a press release. "It's a queer album for the stage of life when you start to understand that you are not a lone wolf, but depend on finding your family, your people, how you work as part of a larger whole."
You can check out the whole playlist here. Please follow the socials below for our weekly updates and share about the place!