Hello world,
Here's your latest FP Picks update .. loads of great new music as always … If you like what you hear please follow and share this playlist, it helps us keep doing our thing by getting the algorithms on our side. Also please support the artists featured in any way you can!
Until next week
Helen (Futureproof) x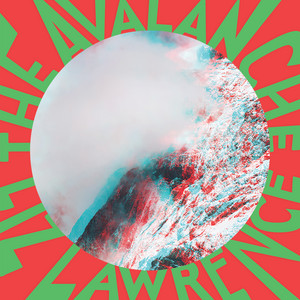 Liz Lawrence – Drive
Singer-songwriter Liz Lawrence recently released the latest taste of her upcoming third LP, The Avalanche, with the new single Drive. With a synthesized backing track and a sleek push and pull between the electronic and pop elements, the song pushes forward but is also laid back. Lyrically, the song seems to be about the anxieties of relying so heavily on modern technology and speaking about the new track, Liz said, "Sometimes I don't know enough to have an opinion. A little bit of knowledge can be a dangerous thing, and I don't think human beings are dealing with it very well."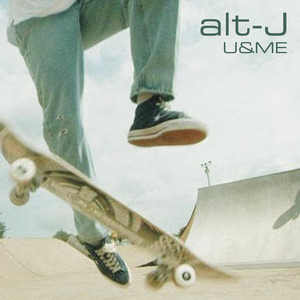 alt-J – U&ME
Alt-J have shared their first single from fourth album The Dream and it's described as the trio's 'most honest song to date'. The band returns after a four-year hiatus with their trademark folk-inflected guitar, intricate drum patterns and frontman Joe Newman's warbling vocals. The new track sees the band take a woozier turn with Newman toning down his unique vocal texture to make it sound smoother and more relaxed. "It's about being at a festival with your best friends, having a good time, togetherness, and the feeling in life that nothing could be any better than it is right now," Gus explained of U&ME.
I Know I Know – Fickle
London-based artist I Know I Know recently dropped another stunning release in the form of new single Fickle. Intensely raw in its essence, this is a song that captivates any listener thanks to its rich soundscape and captivating lyricism. The song follows on from his previous track Fade Out, as well as the success of his collaboration with Royal Blood on Boilermaker from their latest album (which reached the number 1 spot in the UK album charts). I Know I Know brings songs to make you feel happy and sad at the same time.
School of X – New Friend
Rasmus Littauer (aka School of X) has shared new single New Friend, a very sober offering told through the lenses of someone in the middle of a breakup's aftermath. It's the latest preview of School of X's album Dancing Through the Void. School of X's vocals are poignantly brilliant; the slow, piano-led instrumentation allows Littauer to steal the spotlight in every possible way. To liven up the track, the electric guitar elements quite literally electrify the record. "New Friend is the song that represents this album in the best and broadest way… it contains the width of the album," says Littauer, who adds: "It's about that you should always treat people with respect. Even if the romance is over and you're leaving someone, then you should pay your respects."
RIMON – Mountain Views
Eritrean-born, Amsterdam-raised RIMON drops new track Mountain Views from EP Digital Tears, a bold & successful move to experiment with sound. She is an R&B artist that never fails to defy complexity when incorporating alternative genres in her songs. Whether it's a 30-second electric guitar solo or it's Denzel Curry's effortlessly executed rap verse over Got My Back's jazzy beat, it would be foolish to undermine RIMON's capabilities. Mountain Views is probably the most heartfelt track on the EP, touching on some of the devastating after-effects of misinformation and injustice, briefly outlining 1989's prejudiced Central Park Jogger Case.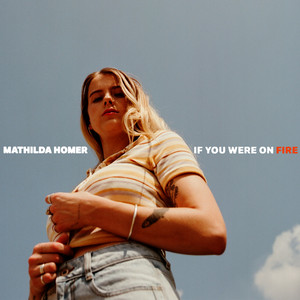 Mathilda Homer – If You Were on Fire
Mathilda Homer's upcoming EP, If You Were On Fire dives deep into a rich world of emotions with a startling universality. Of course, those moments of disillusioned love and desperation are not the only emotions that are widely relatable. Mathilda taps into a more multi-faceted side of us, too. The titular If You Were On Fire is a ferocious take down of those in power, where Mathilda's usually sweet vocals barely contain her underlying anger. "It's a massive F U to all the horrible people… We wrote If You Were On Fire in a couple of minutes there and we didn't even record it properly. We just wrote it and I left — it was a really angry song. I was just fed up with all these horrible Tories getting away with murder. It was basically a letter to all the people who've been feeling completely fucked over by those people in higher power."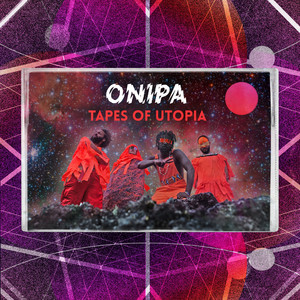 Onipa – Porridge
Onipa means human in one of Ghana's ancient languages and is also the name of a London-based musical ensemble. Their new album, Tapes Of Utopia, celebrates the collaborative spirit and eclectic sound of the mix tapes that are sold in many African markets. It's an energetic selection of Afrofuturist grooves and dancefloor heat; Tapes of Utopia has the wild spirits of Afrobeat, Highlife and Soukous spun into a scintillating mix of electronic beats. Porridge rallies against those who "lie to the poor people".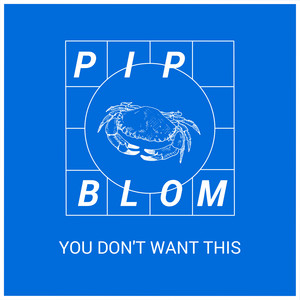 Pip Blom – You Don't Want This
Dutch indie-pop quartet Pip Blom recently dropped anthemic single You Don't Want This, with its huge shout-along chorus. It will appear as the opening track on the Amsterdam group's second studio album Welcome Break, which arrives on October 8 via Heavenly Recordings. An accompanying official video for You Don't Want This, directed by Sara Elzinga, sees a shrunken Pip Blom – dressed in all red – perform from the inside of a rubbish bin. Sitting at a desk above, singer Pip tosses discarded notes at the miniature band as they play.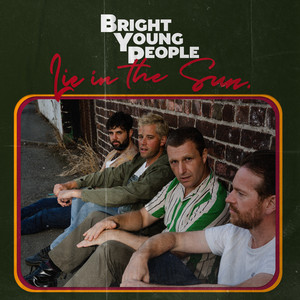 Bright Young People – Lie in the Sun
North Welsh four piece Bright Young People have dropped their provocative debut single Lie In The Sun. This brand new riotous quartet consists of frontman and guitarist Lee Dean Dawson, drummer Casey Lee Ingram, lead guitarist Carl Foulkes Jones and Jack Lewis Jones on bass. Taking a lot of their influences from the 60s and 70s, the upcoming music video, released a week after the single on 1st October, has a truly timeless feel to it. Filled to the brim with an unrelenting rebellious attitude and hard-hitting percussion, the first release from new faces Bright Young People will undeniably leave you wanting more. Lie In The Sun features a complex soundscape that boasts electrifying melodies and an infectious beat throughout. Imbuing a modern indie-rock sound with an attitude hailing from the heyday of the punk movement, Bright Young People are a breath of fresh air.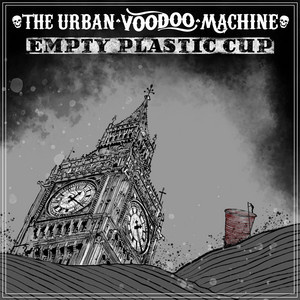 The Urban Voodoo Machine – Empty Plastic Cup
Empty Plastic Cup is The Urban Voodoo Machine's first new release of 2021. The song, written by Paul-Ronney Angel features an 11 strong version of the group as well as Rosa Marsh, the daughter of their much-missed band mate Nick Marsh. What an infectious slice of bourbon-soaked gypsy-blues bop'n'stroll in a klezma stylee from the inimitable head honcho Paul-Ronney Angel and his band of musical miscreants in black'n'red. Fantastic stuff and if you've never seen the rogues live, you are seriously missing a trick. Go check out their dates NOW for a night you will never forget!!
You can check out the whole playlist here. Please follow the socials below for our weekly updates and share about the place!