Let us know what you think and download an MP3 via the form below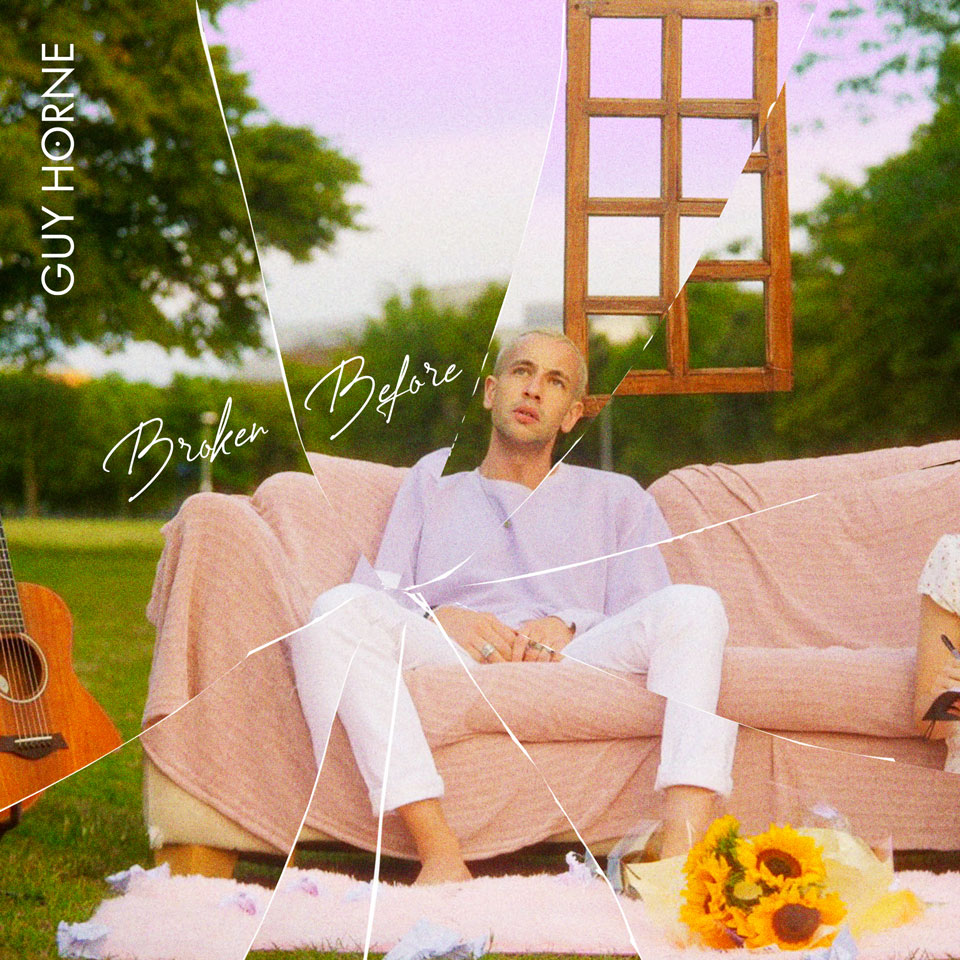 "A huskiness to his vocals that you just can't resist – along with harmony stacks that are bang on!" The Songbird HQ
Following on from previous singles Morning Light & Waiting On You, both of which enjoyed support from BBC Introducing, UK singer-songwriter Guy Horne wears his heart on his sleeve for infectious new single Broken Before – a slice of pure pop that tells a story of vulnerability & moving on in a relationship.
Produced by 2023 Grammy winner Oli Jacobs (Harry Styles, The 1975, Taylor Swift, Charlie XCX, Lana Del Ray) & Ed Graves (Red Bull Music Academy, Maroon 5, Journey), Broken Before takes influence from Jack Johnson & James Arthur in writing style while the colourful acoustic led arrangement compliments Guy's passionate vocal delivery.
Lyrically the song is about the desire to reunite with an ex-partner while acknowledging you've been hurt before. Feelings of vulnerability around any potential pain should things go wrong again, are expressed succinctly in the chorus: "how am I gonna fix what's shattered, who's gonna catch my fall, all my heart's been broken, broken before".
Guy feels the release encapsulates both the ideas of vulnerability & trust saying "the way we perceive the world is a direct result of our experiences. I want to bring forward the idea that it's hard to move on when previous experiences have plagued our past. However, we have to learn to release control & surrender to the natural abundant flow of love that can potentially heal us.
(press release, artwork & images included in MP3 download)