Let us know what you think and download an MP3 via the form below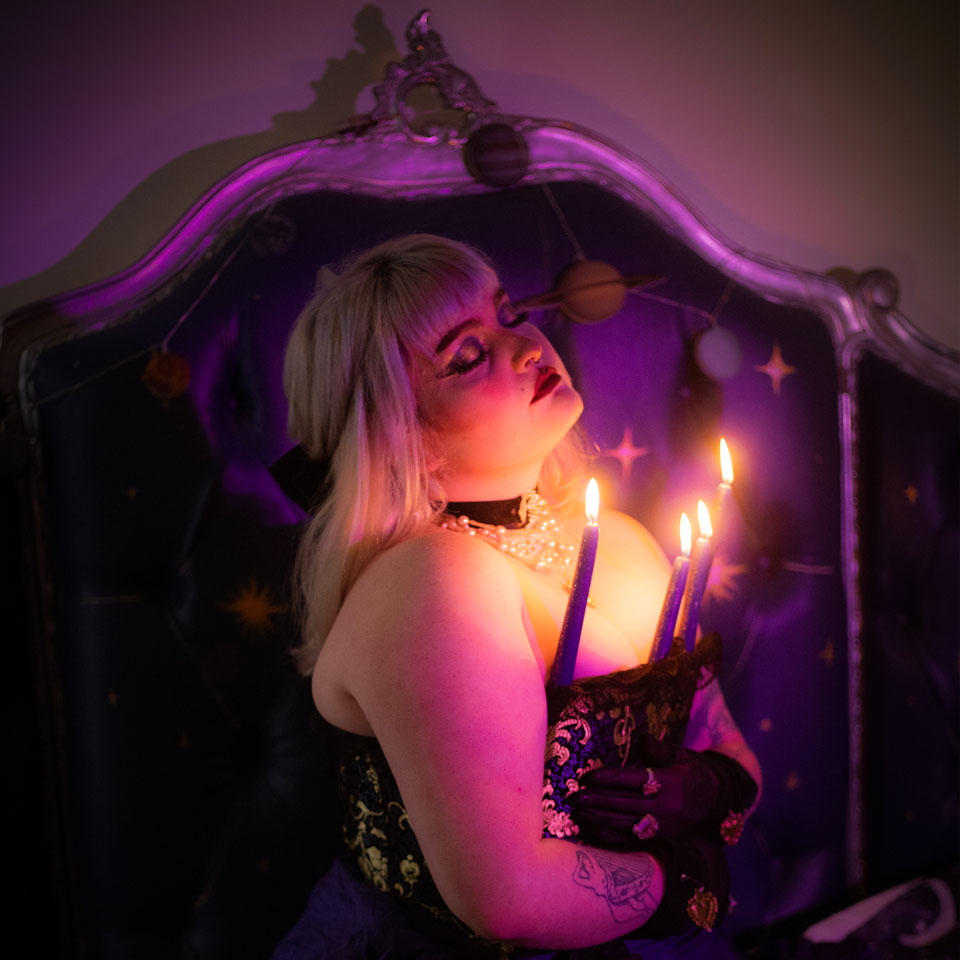 Latest Warren Records protégée gothic alt-folk artist Mina's Altar unveils her haunting new single Portrait – an ode to self-love forged in the darkness of losing touch with yourself & who you are. Taking inspiration from alternative folk flavours through to Renaissance style madrigals, the recording of Portrait was overseen by Hull based (and Warren Records in-house) producer Adam Pattrick.
On the record Mina manifests herself a new life under the light of a candle during an August full moon, pretending she had everything she wanted and being grateful for every detail of an imaginary future life. She wished to be successful, loved, adored and most of all, wanted to feel pretty. When she blew out the candle, the moon then turned those wishes into her waking life!
Mina says of the release: "for me Portrait is a love letter to myself. An opportunity to hold up the mirror to my inner child, with all of my grief, doubt and insecurity laid bare, while being soothed by the woman I become in the song. I feel the track gives me the power to nurture and kindle the embers of my flickering soul and rejoice in loving myself again – the most important lesson I have learnt and one that I'll probably have to teach myself time and time again as my self-esteem is destroyed by my experiences with bipolar".
(press release, artwork & images included in MP3 download)