Mount Forel
ALTERNATIVE SPACE-ROCKERS RELEASE DEBUT ALBUM SMALL WORLDS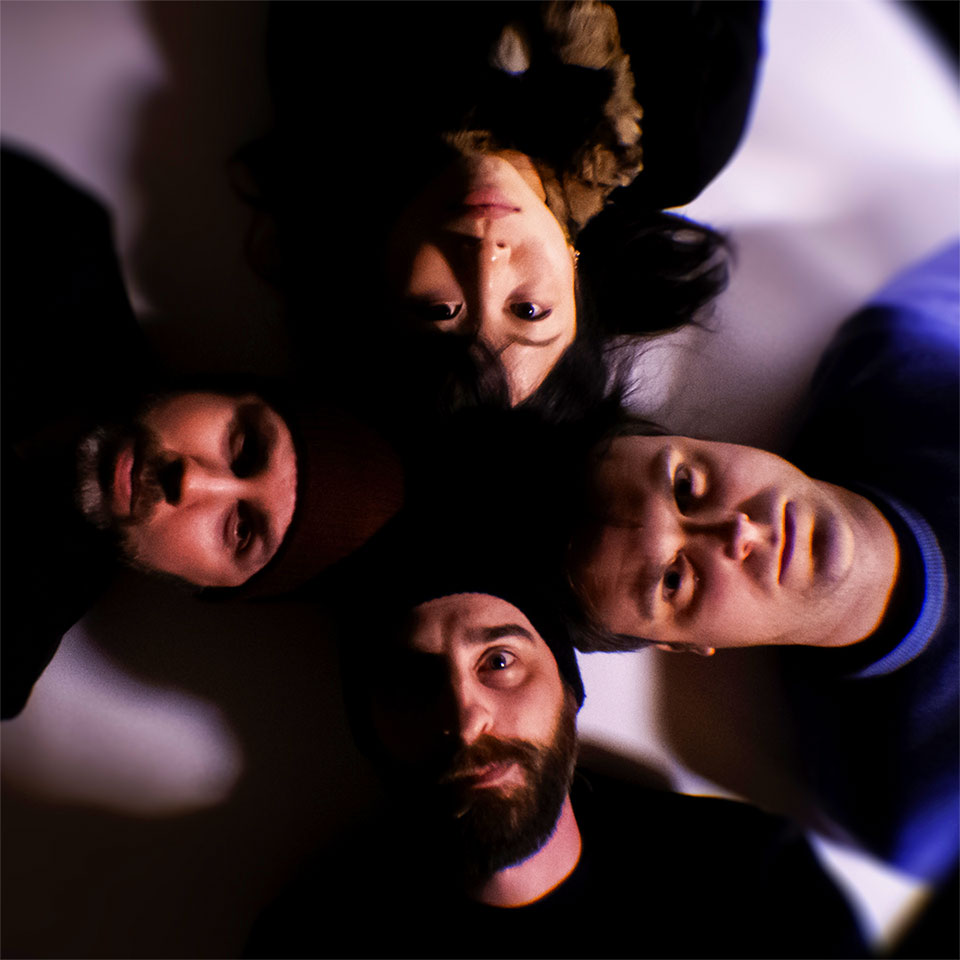 Testimonials

The underrated power of Peter Green joins forces with soul of Plant to conjure something truly spellbinding
As rock music goes Mount Forel can equally blast along like the rest, but there is a commercial highly listenable quality to their imaginative music
Mount Forel has the future in their eyes, and they see it clear
Having built a steady live following before the pandemic through a schedule of uniquely themed gigs involving active audience participation alongside some introductory single releases, alternative space-rockers Mount Forel are set to release their debut album Small Worlds through their own imprint Fallen Swine. The release will be available in Limited 12" vinyl and features some striking artwork by Japanese artist/actress Hodaka Mitsui.
Recorded in the Oxfordshire village of Witney at Shaken Oak Studios the album was co-produced by the band and Jake Murray who went on to mix the release at London's Strongroom Studios – the birthplace of many a classic record over the years.
Not your average band – the members of Mount Forel hail from all corners of the globe including Denver / Colorado, Dunedin / New Zealand, Osaka, Tokyo, Northern Ireland, Manchester and The Wirral. This wide range of cultural influences and identities is much reflected in the global nature of the tracks on the album with references to global issues including, climate change, shifting politics, technology and sociological imbalance.
Key tracks from the album include Silicon Valley – lyrically about corporate greed and how humans create problems, which they then charge society to fix, the track with its . Other key tracks include the album's opening track Greenland (Mount Forel is a mountain in Greenland) and Witney, a place where previous PM David Cameron & friends live in a perfect millionaire's bubble, a galaxy away from all the troubles of the world (and also where the band recorded the album)! Otherwise please see overleaf for the band's description for each track on the album. 
Mount Forel are Ross Thompson (Lead Vox, Gtr), Takaco Iida (bass, BVs), Pete Garner (Gtr, Keys) and Andrew Wakatsuki-Robinson (Drums & toys). Their influences stretch far and wide to include post rockers like Mogwai and 90s grunge, through to experimental Avant-Pop, Japanese indie bands like Toe and 70s psychedelia, with music from Radiohead, Calexico, Efterklang and Hendrix never far from the turntable. Having met under an apple tree in London a few years back, they decided to be a multicultural rock band rather than selling cider… and so the story began.
Now building a reputation for interdisciplinary happening gigs, where the audience are either invited to wear blindfolds (at Walthamshow's art-deco cinema Mirth, Maud and Marvel) or invited to paint while listening to the band (at Hackney's GROW), Mount Forel have recently reached the semi-final for the Isle of Wight Festival's New Blood competition as their live set goes from strength to strength – go guys!
Check out their website for videos & more plus be sure to follow them on your preferred social media platform to be in on the act.