Nrvs
MYSTERIOUS LONDON-BASED OUTFIT HONING SOUND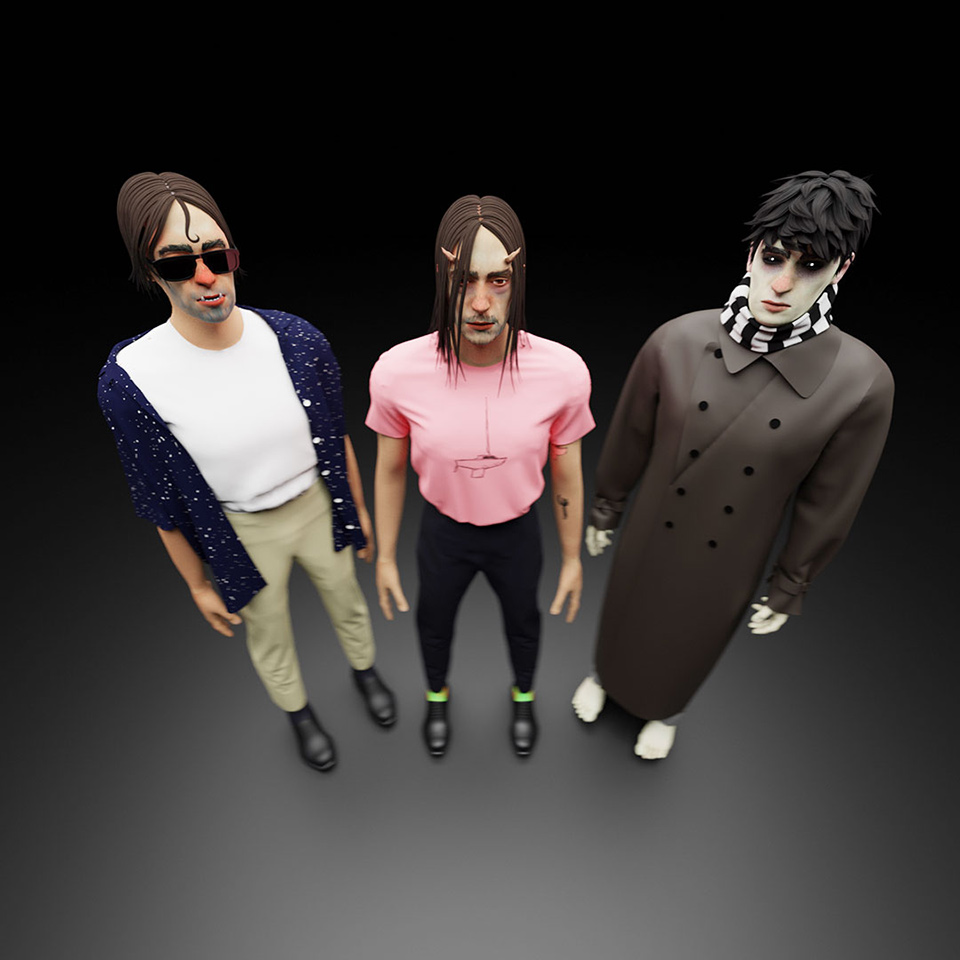 Testimonials

Brilliantly nostalgic like an amalgam of Pink Floyd, T–Rex, The Normal, Strawberry Alarm Clock, Cream, and The United States of America. There is something so paisley hallucinogenic in NRVS's musical DNA
This is just pure neon tinted madness & it's truly beautiful… a wacky weird ride, expertly crafted at the hands of masterful musicians
…off-kilter post-punk bangers
Following on from their previous single I Like You, mysterious London-based outfit Nrvs return with the industrial psyche ballad Breeders – a continuation of their explorations into social dislocation, ecological collapse & the dystopia of the ordinary.
Emerging out of time & space, Breeders slowly unfolds with a sense of unease conjured up by its sparse ethereal electro and guitar arrangement which morphs into an ever more chaotic landscape as the song progresses. Over this, band member Ten Pence sings about the consequences of bringing a new version of one's self into the world. Commenting on the song's subject matter, Ten Pence says "we humans make ourselves out of the lies we tell ourselves about ourselves. The telling lyric in Breeders for me is "All the people who you meet, full up like potholes in the street". People are so full up with their own selves but what are they really full up with? Mostly just rainwater." Recorded during a moment of spontaneity at the end of a long recording session, and partially inspired by The Breeders band and Michael Caine's classic film Get Carter, Breeders is the second song from Nrvs' upcoming EP, co-produced by the band at Off License studios in South London, where Peeping Drexels, Muck Spreader, Sleaze, Joy Crookes and Attawalpa have all frequented.
As with their previous single, Breeders is accompanied by a sci-fi tinged visual from London director Grain Freeze (Dinosaur Pile Up, Attawalpa, Noel Gallagher). Continuing the visual narrative of I Like You; after experiencing something of a psychedelic trip, the astronaut is sent into the nether regions of a computer system… or is she in fact in the vacuum of space & still under the planet's spell?
Previous Nrvs singles Bad Taste, Revolution Traffic, See Yer Hate To Be Yer and I Like You have enjoyed spins on Radio X's Xposure show, Jack Saunders' BBC Radio 1 show and BBC Introducing Yorkshire (See Yer was their Record of the Week). The trio are currently gearing up to present an anonymous live experience that will send you back to your shrink. Along with frequent visual collaborator Mike Raymond (HMLTD), who has created several retina-scorching videos for the group, Nrvs are shaping "a nightmare-normal vision of the near future, that you can dance to".
Many artists have been shrouded in mystery: the music and the visuals should strike you first – whether you're ready for them or not. The unnerving electro backdrop on Breeders and its overarching subject matter leaves us all taking a step back and wondering about the true source of inspiration behind many of our decisions – enjoy!