Hello world,
Here's your latest FP Picks update .. great new music including easy life, ARXX, GHUM and loads more! If you like what you hear please follow and share this playlist, it helps us keep doing our thing by getting the algorithms on our side. Also please support the artists featured in any way you can!
Until next week
Helen (Futureproof) x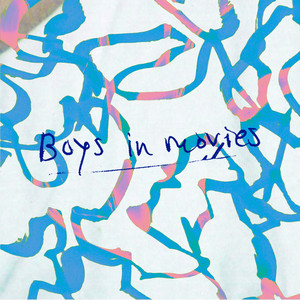 Liss, Nilüfer Yanya – Boys In Movies
Danish band Liss recently dropped new single Boys In Movies from their forthcoming debut album I Guess Nothing Will Be The Same, recorded before the death of frontman Søren Holm. The record is a collaboration with Nilüfer Yanya. "Søren constantly sought out new music and always shared his discoveries with everyone around him," the band said in a statement. "He was never afraid to reach out to those people who inspired him. Boys in Movies is a track that has had several different identities. It found its direction when we shared it with Nilüfer Yanya, who helped us highlight the energy and gave the song a whole new dimension." Liss said, "The title has taken on a new meaning since we lost Søren, but we don't feel that the album can be called anything else. Even though we feel confident in releasing the music, it is still difficult to do. Working with the material is a constant reminder of Søren's absence."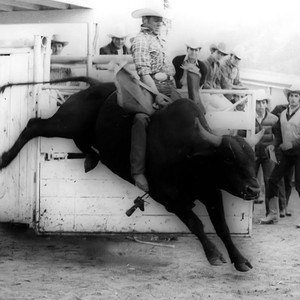 Phoebe Bridgers – Sidelines
Recently released love song Sidelines, which marks the first official release from songwriter Phoebe Bridgers since sharing her acclaimed album Punisher in 2020, confronts the fears and anxieties that surface in moments of introspective change. With her world thrown off its axis, the singer is left to make sense of the pieces that remain intact. The song appeared in Hulu's Conversations With Friends, the TV adaption of the popular Sally Rooney novel, when it premiered on May 15. The string arrangement certainly ties Sidelines to her previous work, while the striking lyrics – simple and affecting – are marked by subtlety.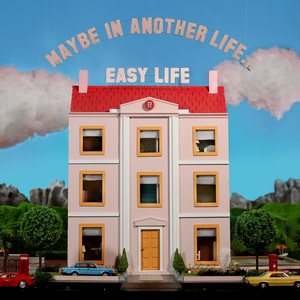 easy life, Kevin Abstract – DEAR MISS HOLLOWAY
easy life have shared a new collaboration, DEAR MISS HOLLOWAY featuring Kevin Abstract. Frontman Murray Matravers said the track was "the cornerstone of the second easy life album. Kevin raps about expectations versus reality, choice and regret. Thematically, DEAR MISS HOLLOWAY opened up this whole world, and the desire for us as a band to create a world that was better than the one we inhabited at the time." The new single arrives alongside news of easy life's forthcoming album, Maybe In Another Life… out August 12. What an infectious track – we've been fans of easy life since first seeing them at PRS Presents.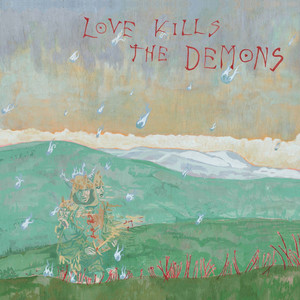 Krush Puppies – Throw Me On The Fire
Recently released single Throw Me On The Fire from London four-piece Krush Puppies is about people who say sorry too much without really meaning it within the culture of instant gratification and the need for absolution from our sins without the growth or self-awareness that should come along with it. Vocalist and guitarist Jenny says on the single, "The song kind of acts as a confessional booth, it asks you to confide your darkest secrets within it, but questions the cost. The chant at the end urges you to face your demons instead of putting them onto someone else's shoulders." Krush Puppies are set to play a release show at London's Moth Club on 15 June, with tickets on sale now.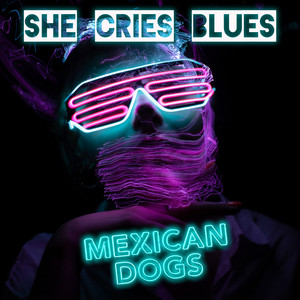 Mexican Dogs – She Cries Blues
A while back, Mexican Dogs dropped banging new single She Cries Blues. Cavorting their way through a thunderous blend of retro riffs, jovial drum beats and rip-roaring, live-ready vocals, She Cries Blues is a fuzzy glam-rock romp that touches on the past whilst barrelling hell for leather toward the future. Frontman Gaz Wilcox explained "This song is something that's been with me for a while. It definitely means a lot to us because it's always the simplest of melodies and chord progressions that are the hardest ones to find. The songwriting process was really fast – I wrote it in about 10 minutes. I find that in those moments when a song just finds you, it normally just sticks. Without overthinking it too much it becomes more natural and flows without overcomplicating things."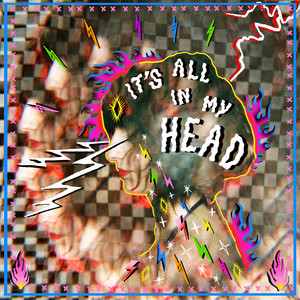 Yumi And The Weather – It's All In My Head (Single Version)
The track is a densely layered mesh of discordant guitar lines and reverb-drenched riffs that deals with intensely personal themes for the Brighton based artist Ruby Taylor, aka Yumi And The Weather. Discussing the sensitive story that lies behind the track, Yumi says: "It's All In My Head is about conflicting thoughts, the battle between what is reality vs my own theories and perspectives. I was sectioned numerous times for psychosis since 2013, and I wrote this one time after coming out of hospital. I experienced many delusional thoughts due to sleep deprivation, and I thought I could communicate with people telepathically. I didn't sleep as I thought my powers of telepathy would disappear if I did — would YOU sleep if you thought you were speaking to Stephen Fry? I don't think so! This song was inspired by these late night conversations with my telepathy buddies, and the intense feelings and emotions during these episodes."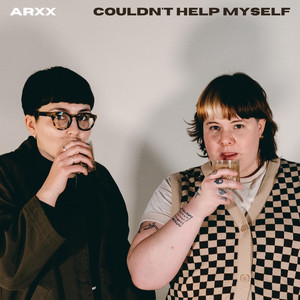 ARXX – Couldn't Help Myself
Brighton's ARXX recently dropped a pop belter. Hanni explains: "Couldn't help Myself  is a brutally candid reflection of a relationship gone wrong.  The exclamation of  "It's not me, it's you" epitomises the joyful fuck you spirit of the song.  This song is for; those times when break ups are a good thing,  forgiving yourself and getting rid of toxic relationships and for unashamedly just having fun." An energetic anthem with catchy hooks and fantastic vocals – love it! ARXX will be headlining Get In Her Ears' night at Shacklewell Arms on 22nd July so get yourselves down there – it's set to be a good one!
GHUM – Bitter
London post-punk four-piece GHUM have announced details of their long-awaited debut album Bitter which arrives on 17th June this year via Everything Sucks. Speaking about new single of the same name, Bitter, vocalist Laura Guerrero Lora said, "Bitter is about how the right connection, even for someone that has been beaten up by bad experiences, drives them to go through the risks and fears that new relationships might bring. It's hopeful, it's about taking chances." The album promises to be a raw and ostensibly raucous collection of songs, but underpinned with heart and a wicked sense of humour. Lora adds: "The style of the songs all taste like GHUM. We recognise it when we're jamming. We know what we're doing now."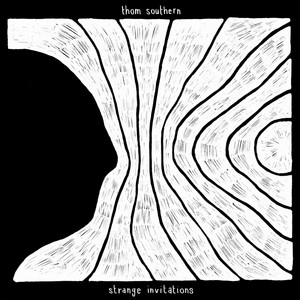 Thom Southern – Strange Invitations
Belfast musician Thom Southern initially rose to prominence as one half of sibling duo MMODE, alongside his sister Lucy Gaffney. His latest single Strange Invitations (which sounds like something out of a modern take on Ocean's 11) follows Southern's brilliant PLAZA album from earlier this year. Featuring a thumping guitar riff and layered, dreamy vocals; it's a runaway winner. He only emerged as a soloist in 2020 with debut single Shivers, but his take on the indie-rock genre is truly unique. It has a touch of classic track Revolution in there by Spacemen3 – love the guitars.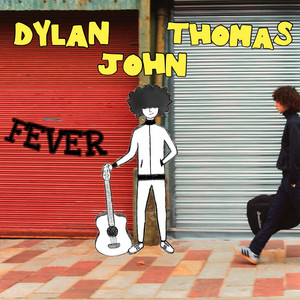 Dylan John Thomas – Fever
Glaswegian singer-songwriter Dylan John Thomas recently dropped a new single for his devoted fanbase. Fever possesses an immediately exuberant spark which shows why so many people are connecting with Dylan's stellar songwriting. Dylan's utterly authentic and distinctive voice delivers lyrics with a carefree positivity that's in tune with the brighter summer months ahead as he sings, "If time is a healer, find me the dealer." That joyous feel is sustained by the raw live instrumentation around him, all breezy acoustic guitar and buoyant percussive energy. Authentic storytelling celebrating a journey from busking roots to a Barrowland sell out.
You can check out the whole playlist here. Please follow the socials below for our weekly updates and share about the place!