Hello world,
Here's your latest FP Picks update. We've got tracks from Dark Tropics, Caroline Polachek & The Big Moon amongst the killer cuts. If you like what you hear please follow and share this playlist, it helps us keep doing our thing by getting the algorithms on our side. Also please support the artists featured in any way you can!
Until next week
Helen (Futureproof) x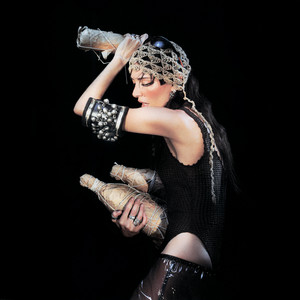 Caroline Polachek – Sunset
Caroline Polachek recently dropped nostalgic and infectious pop belter Sunset. With spanish-sounding guitars and an incredibly catchy riff, the track tells the story of unrequited love when neither participant in a relationship is scared to be open about their feelings. Backed with a collage-styled video, we see Polachek living her best life in Barcelona, which includes walking along the beach and sunbathing on a roof. "Resolution is so rare in life, but music is unnaturally full of it," Polachek said of the single. "A sunset is the biggest pop cliche ever, because it's a perfect resolution. Ennio Morricone passed away a few months before Salvador [Sega Bodega] and I started Sunset, and the folkloric, epic tone of the Spaghetti Western sunset played on my mind. I wanted an operatic chorus with no lyrics, but salted with some very real disillusionment: past all the distraction, dead ends, and false promises of the world is the love we too often take for granted. That's my sunset."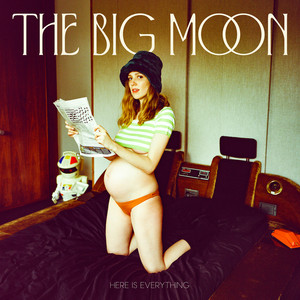 The Big Moon – Daydreaming
Daydreaming is the fourth single from The Big Moon's album Here Is Everything. It's a disco-tinged anthem and an ode to the difficulties of motherhood. Vocalist Juliette Jackson says: "This is a weird one for me. I always thought this song was about breastfeeding but it's so happy – and honestly, my experience of breastfeeding was awful and one of the hardest times of my life. The breastfeeding I'm singing about in this song is the happiest, lightest, wooziest, cuddliest version of it. Looking back, maybe I was just yearning for that. Being unable to breastfeed felt like failure, like something had been taken away from me. I must've just wanted to imagine it had all gone a different way. It was a long time before I was able to be honest with myself about so much of the pain of the early days of motherhood. That's the power of pop music isn't it – you can be whoever you want to be. It's happy and sad all at the same time." A toe-tapping dance-able belter.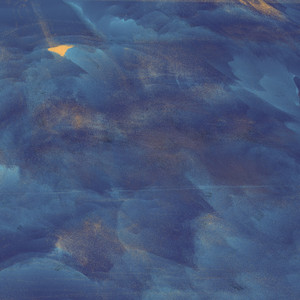 Whitelands – Born In Understanding
A solo project turned four-piece, Whitelands have previously been connected with the term 'soul-gaze', a seemingly perfect tag for their newest single Born In Understanding. So Young state: "The layers of Born In Understanding are cushioned by whirring harmonies in a clouded and ultimately weightless soundscape, yet the track is softly anchored by the central riff that underlies its entirety. Hitting the same soft spots as tracks such as Pavement's Grounded, and with an understated vocal delivery reminiscent of vocalists like Greg Gonzalez, Born In Understanding is slow-burning and yearning as it grasps a bittersweetness born from held notes and buffered drum crashes." "The song is one of longing and acceptance at the same time," explains guitarist Etienne. "It's a weird song for me because it's kind of one that wrote itself." It's a beautiful track to immerse yourself in.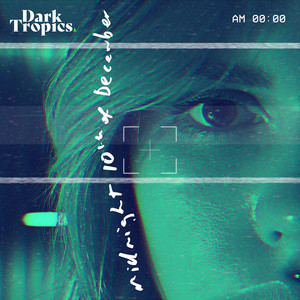 Dark Tropics – Midnight 10th of December
Cinematic pop-noir duo Dark Tropics return with their first new music of 2022, an anthemic call to action positioning themselves at the front of the charge for change. They keep their cinematic scores but swap out the subtly underrated pop of their debut for a swirling horizon of alternative pop choruses and commanding hooks. "It's a song that's hidden in the mist of memories. We piece together what we can. It's about making decisions in the moment and the implications of those decisions …are there any? Does it matter? We are where we are. It's about not having all the facts and it not mattering. It's about one of those few moments in life when you are where you should be and you're aware of it but know it shall soon pass." – Dark Tropics. Stunning vocals and songwriting on this infectious, rousing belter.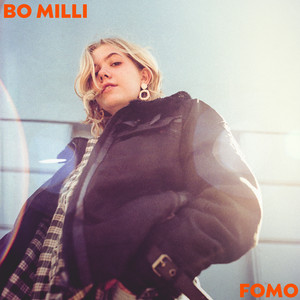 Bo Milli – FOMO
Bo Milli writes brutally honest indie pop songs that perfectly articulate the struggles of an entire generation. Making complicated subjects sound like the soundtrack of your next favourite coming-of-age movie, the 21-year-old Norwegian musician is quickly proving herself to be an essential new voice in music, having already been highlighted as one of the standout performers at this year's edition of by:Larm Festival in Oslo. Newly released single FOMO brings together hyper-self aware and at times self-deprecating lyricism, with shrewd observations of her digital-obsessed generation. Bo Milli states: "I like writing lyrics that sketch out what someone would say to another person if they were actually honest. In that vein, FOMO is about the breaking point in a casual relationship where I lose my cool … It's about losing a game you've been engaged in with someone, because you care more. And it's about the 'fear of missing out' that constant digital insight into other peoples life has fostered."
Black Honey – Heavy
Brighton quartet Black Honey recently dropped anthemic, grunge laden new single Heavy and announced their third studio album A Fistful of Peaches, out March 17th, 2023. The track addresses the idea of grief and frontwoman Izzy Bee Phillips explained of the song "We wrote this song the day I found out the founder of our fan club passed away from Covid-19. We were talking about the weight of grief and the way it holds you down, about the parallels between grief and depression. The weight of mental illness and how it brings you a deeper understanding grief. There's always a glimmer of light though and I love how Heavy has that kind of glitter darkness. It's in my nature to become co-dependant and I think in this song I'm reaching for someone to help me climb back out. I talk a bit about the never-ending story as it was my first dialog with death and depression as a child. Watching Artax the horse getting swallowed by the nothing whilst Atreyu screamed helplessly from the edges of a swamp really spoke to me."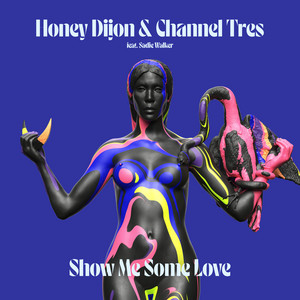 Honey Dijon, Channel Tres – Show Me Some Love (feat. Sadie Walker)
Honey Dijon teamed up with Channel Tres and UK singer-songwriter Sadie Walker for final single Show Me Some Love from new album Black Girl Magic. Centered around a loping beat and hypnotic synth loops, whimsical melodies, and a wandering bassline form a playful backdrop to the warmth and immediacy of Channel Tres' lyricism. Both artists bring incredibly unique styles to their respective productions but on Show Me Some Love, we're able to hear one cohesive dancefloor-focussed groove. The 15-track LP is heavy on collaborations and was produced alongside Luke Solomon and Chris Penny. "This album is dedicated to love," said Dijon. "Love of music, community, but most of all the love of self. Being true to who you are in spite of everything else and having the courage to love fearlessly."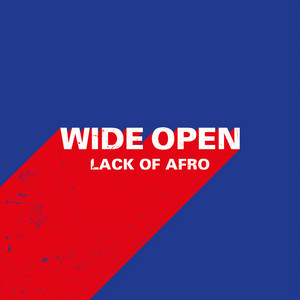 Lack Of Afro – Wide Open
Wide Open sees the long-awaited return of Lack of Afro (aka Adam Gibbons). Doing what he does best and containing all of his renowned sonic signatures, the track hits hard from the outset and doesn't let up. Pounding drums, stabbing horns and spoken word samples combine underneath a killer wah-wah guitar melody to create a true return to form from one of the leaders of the genre. Gibbons states: "Its been over 2 years since the last Lack of Afro record, so I knew that the first track back had to hit and to hit hard. It's a statement track really, one that sets its stall out early doors and hopefully gets people digging in. I've been through a fair bit in my personal life since the last record – I've had some demons to overcome and Wide Open to me feels like a fresh start and a new chapter. It's the sound of someone overcoming adversity."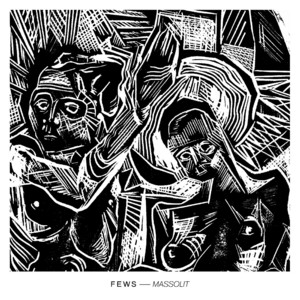 FEWS – MASSOLIT
Mixed as one amalgamated wodge of sound to great effect and with lyrics that seemingly capture the unspoken feelings during an initial moment of attraction, MASSOLIT is an eruption of the FEWS signature krautpunk about existing in a state of controlled chaos. The introspective side of the band leads them into an energetic darkness, accompanied by intoxicating guitar melodies and an almost hypnotic drum beat. This is an encapsulation of FEWS best qualities, taken to their ultimate breaking point.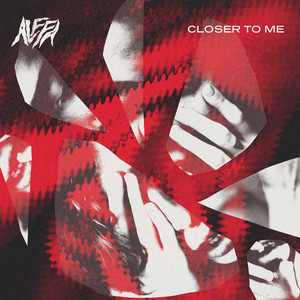 Alffa – Closer to Me
Boasting the title of the first band to have a Welsh language song streamed a million times, Alffa again look set to shake things up as Closer to Me is unashamedly bruising, wrapped in dense, perpetual riffs and steered to a relentless drive. Despite having their first album plans taken away from them due to a series of lockdowns, singer-guitarist Dion Jones and drummer Sion Land admit that the enforced inactivity restored their lust for creating music. "The pandemic definitely changed a lot for us as a band. Looking back, we made some big leaps to get to where we are today, which we are very happy about. Everything blew up in such a short period of time so we needed to take some time to figure out what our next step would be and to refresh our minds from the streaming world and focus on what we wanted to do".
You can check out the whole playlist here. Please follow the socials below for our weekly updates and share about the place!