Hello world,
Here's your latest FP Picks update and we've got bangers fm LIFE, Gemma Cullingford, Autosleeper & lots more … If you like what you hear please follow and share this playlist, it helps us keep doing our thing by getting the algorithms on our side. Also please support the artists featured in any way you can!
Until next week
Helen (Futureproof) x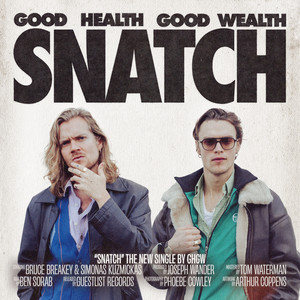 Good Health Good Wealth – Snatch
East London alt/indie duo Good Health Good Wealth recently dropped their infectious, beat-laden new single Snatch based on the cult British film. Vocalist Bruce states: "The song all came from the bass line which I thought 'sounded like a scene out of Snatch'. It's a mischievous tune about late night escapades that land you in the doghouse, fun but with a little bit of danger." What a fantastic melody with witty, catchy lyrics and great vocals. A hook laden, funky, spoken word banger – try not nodding your head along to this one.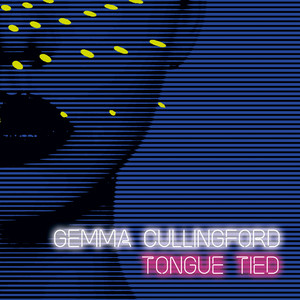 Gemma Cullingford – Bass Face
Having discovered her last year via a highly charismatic reinvention of the Bobbie Gentry classic Ode To Billie Joe, this one half of Norwich post-punks Sink Ya Teeth continues to inspire with Bass Face – a lo-fi house groove with beautifully understated instrumentation, over which Gemma's matter of fact vocal spells it out for all to hear. With a lyric evolving from a synth sound & production mentoring from A Certain Ratio's Martin Moscrop, Bass Face was actually released as an album track on her Tongue Tied LP last autumn. However, this is a new discovery at FP Towers, as we prepare to go & see Gemma perform this and other tracks at Radio X DJ John Kennedy's Remedy event. Go Gemma go…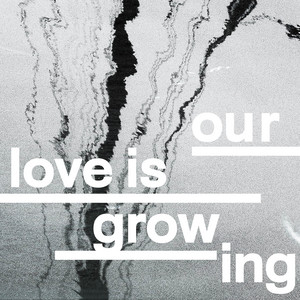 LIFE – Our Love Is Growing
With an intro section reminiscent of Smashing Pumpkins' 1979 before Mez's vocal slides in to take centre stage, this is yet another slice of post-punk gold that you just can't help but move to. Stepping up a gear half way through and introducing a vocal style that places them amidst the indie greats like Joy Division and Echo & The Bunnymen, LIFE continue on their road to glory with this highly infectious number, on which we just can't stop hitting the repeat button – nice one guys!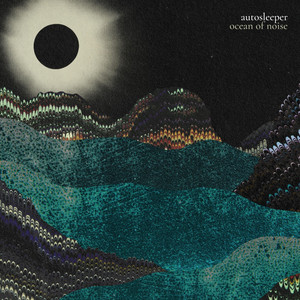 Autosleeper – Not To Be Reproduced
Barcelona based post-punk/shoegaze three piece Autosleeper have dropped a single fm their debut album Ocean of Noise and the album reflects their continuing drive to mix the driving, energetic sound of post-punk with different approaches and textures. They state: "Not To Be Reproduced" is an upbeat, danceable, anxiety attack of a song inspired by bands like A Certain Ratio, Gang of Four and classic punk from the late 70's/80s. The song is inspired by the painting of the same name by René Magritte and the lyrics tackles the loss of self awareness and increasingly short term memory nature of culture." Great energy in the backing vocals on this absolute banger.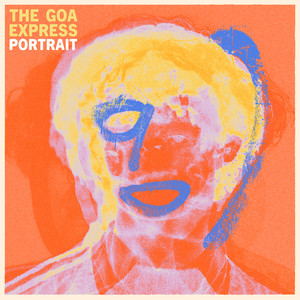 THE GOA EXPRESS – Portrait
Indie rockers THE GOA EXPRESS recently dropped their energetic new single Portrait with its frantic guitars and infectious melody. Frontman James Douglas Clark said: "Portrait has been a band favourite for a while. It always seems to go down well live, and it felt ready for the radio at the time we signed our record deal. I guess it's about the ups and downs of sharing the same space with somebody significant and how things seem to jump around, twisting and turning in every direction." What a cracker – turn it up loud!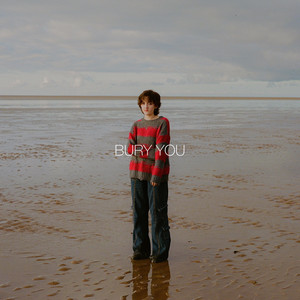 Meg Chandler – Bury You
Singer-songwriter Meg Chandler has shared catchy new track Bury You which fuses elements of alternative pop with indie and rock. Meg states: "It's basically a full 3 minutes venting about the kind of people that make existing that littleee bit trickier, reflecting also on how sometimes it can feel like the whole world is against you. The aim was to write a song that anyone can play really loudly and shout the words as a kind of therapy, whether it be after a long day of work or an experience with a particular person that has left them wishing it was possible to forget they exist…..bury the thought of them if you will (or literally bury them.)" Stunning vocals and we're loving the lyrics on this belter!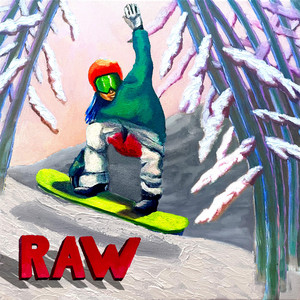 Medscool – Northlake Blvd
Up and coming San Fran band Medscool drop this contemplative number which shows some truly nascent songwriting prowess. Interesting guitar lines meld effortlessly with a melodic vocal reminiscent of the quieter side of Mamma Cass, to produce a mesmeric aural experience that truly touches the soul. Definitely a band to watch out for if you like your music warm and inviting.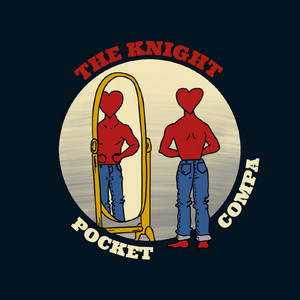 POCKET, COMPA – The Knight
Powerful & captivating indie-pop track The Knight has dropped with its retro and catchy sounds. POCKET is music to take away, to put in your purse. After a long experience in the band Colours in the Street of which he is the co-founder, POCKET launches out solo and develops a more pop and nostalgic universe. He is back with COMPA, the guitarist of Colours in the Street. He finds his inspiration in the great names of contemporary folk like Elliott Smith, Foxwarren, or Tobias Jesso Jr. but also in the emblematic artists of the pop/rock scene of the 2000s like Phoenix, Tame Impala or Kasabian. Vintage synths, 80's drum machines and soft vocals intertwine to form a broad canvas, pictorial but also danceable, with a richly textured and elaborate sound.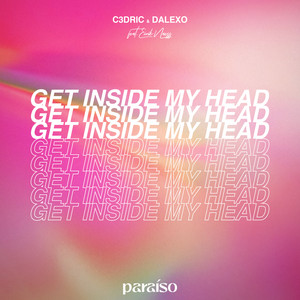 C3DRIC, DALEXO – Get Inside My Head (ft. Eirik Naess)
C3DRIC is a producer/songwriter from Rome, Italy. A multi-instrumentalist, he began his musical career as a drummer in a band before launching his solo project in 2017. His style is a thrilling mix of more deep influences with catchy riffs and acoustic guitars. Of the single, C3DRIC states: "Get Inside My Head is a failed love story. It's about that classic phenomenon when you're really into someone and you don't get any reciprocation. Even though you're aware they're not as into it you still invite them into your life whenever they feel like coming in. It's like you don't know why, but of course you know why." Beautiful vocals and lyrics on this infectious track.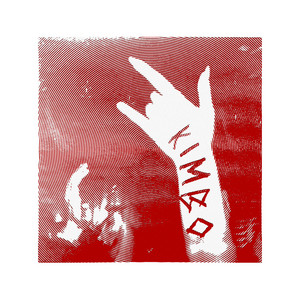 Post-Party – Kimbo
Dublin based indie-pop four piece Post-Party have dropped their new single Kimbo, the second release from their upcoming EP, and it speaks to the chaos & intensity of shared moments born out of everyday chance encounters; raw passion, bar fights, heightened conversations. Having built up a reputation for their live performances around Dublin, the band aim to bring fun, jangly guitar pop to the masses with their energetic music. Drawing from experiences of their formative years, Post-Party imbue their guitar pop with a honed youthful energy of catchy hooks and bouncy lyrics.
You can check out the whole playlist here. Please follow the socials below for our weekly updates and share about the place!