Hello world,
Here's your latest FP Picks update .. loads of great new music as always … If you like what you hear please follow and share this playlist, it helps us keep doing our thing by getting the algorithms on our side. Also please support the artists featured in any way you can!
Until next week
Helen (Futureproof) x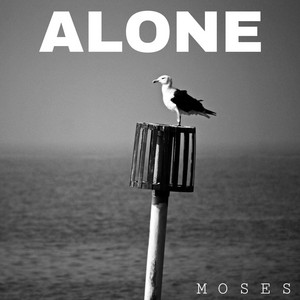 MOSES – Alone
London indie-rock band MOSES have nothing in common with the saviour prophet – except great performance! A dream band, with perfect infectious tunes, blistering live sets, instant audience connection, and the ability to catapult you straight into their world and experience everything from joy to heartbreak. It's no wonder that they have so many influential people championing them – once you've heard a MOSES chorus you won't forget it. The bluesy feel of Victor's vocals combined with an immense dynamic makes new single Alone a real banger.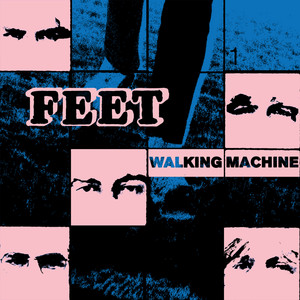 FEET – Library
Previous single Library is from newly released EP Walking Machine. Frontman George Haverson says of the track, "Library was the product of our 'slow ramones' period when writing in lockdown. I achieved a relatively high reading level at primary school – impressed?? .. so I've felt the sting of a late book fee quite a few times. This is my ode to libraries everywhere, return your books." The band refer to their music as Crease Pop: "It's taking the pop music formula – hooky choruses, nothing too self-indulgent – but it's still got a bit of edge," says George. "With Indie music, there's an element where it can get quite soft and it's quite easy to go through that phase where you think you sound like The Beach Boys, but we've come off the end of that where we want to be a bit grittier."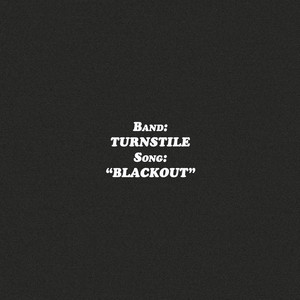 Turnstile – BLACKOUT
Hardcore favourites Turnstile have shared a new song called Blackout, which is taken from the band's third LP Glow On. The track's a return to their relentlessly addictive heavy, anthemic core. The momentum builds for the first minute before exploding into a satisfying, fast-paced chorus while Brendan Yates rightfully demands the attention he deserves: "Let the spotlight shine on me!" It's the second song on the album, keeping the energy high after the blustering Mystery. Singer Yates said "Working to figure out what you want from a song and how to capture it is always a huge learning experience .. a live show environment shared with others, I think, is the true essence of the band and music, but when recording an album, you're given a lot of opportunity. You want to breathe as much imagination into it as possible."
Jaws the Shark – Erase Myself
Jaws The Shark, the solo project of alt-rock singer-songwriter Olly Bailey, was announced a few months ago by indie label Nice Swan Records. The post-punk quality of his previous singles is still present on this track with raging guitar riffs, pummeling drums, and Bailey's bursting vocals. It's a catchy, intense and energetic number to really make you move. Raucous in every sense, the thrashing number is destined for chaotic live scenes when Olly takes to the road in the coming months.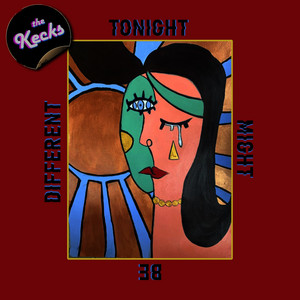 The Kecks – Tonight Might Be Different
Having already been dubbed "The Strokes of Hamburg", by Consequence of Sound, it's clear that German indie-rockers The Kecks are turning the right heads. Combining sharp, garage fuelled indie-rock with crisp pop sensibility, their latest single Tonight Might Be Different looks set to do the same. The track sounds almost anthemic and the pop-punk influence is unmistakable. The overdriven guitars, amidst a wide range of other elements going on, make you lose yourself in the sound and the rhythmic drums entrance you while you're trying to make sense of what's going on. The bass line keeps the groove and harmony going strong and the vocals set the scene and command control. Check out the weird & wonderful video with its psychedelic visual effects.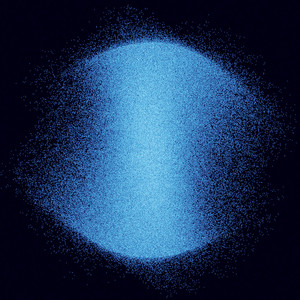 Deafheaven – The Gnashing
The Gnashing is the second single from Deafheaven's LP Infinite Granite. It showcases a stylistic shift for the California metal act, with frontman George Clarke's vocal approach more melodic and decipherable than the black metal howlings that feature on previous Deafheaven albums. Despite an arguably softer direction, The Gnashing definitely has its proud hooks and notable apex. The final minute of the track is almost spiritual, as the guitars spin into some really high oceanic-tones. It can't be ignored that Clarke has seriously perfected his singing abilities, and explores the depth of music beyond his metal-roots.
Fake Laugh, Tarquin – Ice
Fuelled by a college friendship, Fake Laugh & Tarquin have pulled from their individual backgrounds to produce a fun and varied debut. Since moving to London from their native Sussex, the duo have been following their own paths, the former as an indie-pop singer-songwriter, the latter an acclaimed dance producer. Combining their accumulated experience, Fake Laugh & Tarquin is a melody-driven quest for a completely modern sound."I feel a frost in the summertime", sings Fake Laugh at the start of Ice – how did he know that the album would be released in one of Britain's worst summers in ages? An experimental modern pop record that eclipses any misconceptions around collaborations.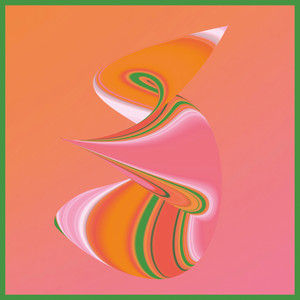 Evergreen – Lone Planet
Evergreen have refined their bittersweet blend of groove-laden synth-pop for more than a decade and on Lone Planet, they arrive at a languid, cheeky and undeniably danceable blend of hip-hop, 90s Parisian electronica, R&B, global funk that is the band's unique brand of globalist Anglo-French pop music. "We wrote this song with sad robots in mind, and somehow it ended up sounding like an 80s synthpop jam." Michael Liot explains, "It conjures up a party scene: as you try to blend into the background, you hear a voice coming from inside your chest. As you open it up, you find a tiny person on a tiny planet circling around inside you, asking you to join them. It's about that feeling of utter loneliness that you keep hidden beneath the social mask."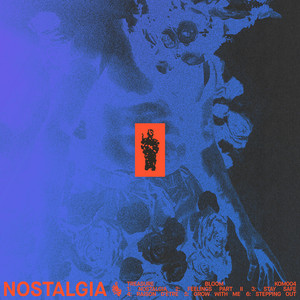 Treasure Bloom – Feelings, Pt. II
We're loving genre blending singer, rapper and multi-instrumentalist Treasure Bloom's track Feelings, Pt. II. The ethereal, dreamy track touches on opening up about feelings with a friend/lover. His spiritual aura floods the lyricism, close at hand with his alluring vocal tone – it's comforting and exciting both at the same time. The guitar in Feelings, Pt. II feels intoxicatingly calming through the stunning fingerpicking oozing romance and tenderness. The distorted vocals have a feminine flare shining a light on the polarity of feminine and masculine energies in the story. Treasure Bloom's celestial melodies and vocals sit at the forefront of the soundscape.
Ka – Sad to Say
A Brooklyn MC who evokes emotion with powerful lines, Ka brings new album A Martyr's Reward – not a concept album, though it's heavy enough on allegory and double-entendres to reward repeat spins. "Almost everything I say has a double meaning and it's why more than likely you won't understand everything with just one listen," Ka said on his website. "I craft my songs so that you pick up something new each time you hear it." He has always narrated the experiences of the less fortunate, or, if you will, "street life" with a frankness and astuteness that can border on discomfort for the listener. Yet, more than ever, he's clawing away at his own personal trauma and scar tissue, his own upbringing.
You can check out the whole playlist here. Please follow the socials below for our weekly updates and share about the place!