Hello world,
Here's your latest FP Picks update .. loads of great new music as always … If you like what you hear please follow and share this playlist, it helps us keep doing our thing by getting the algorithms on our side. Also please support the artists featured in any way you can!
Until next week
Helen (Futureproof) x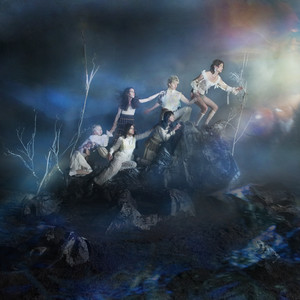 Walt Disco – How Cool Are You?
Glaswegian post punk queer sextet Walt Disco have dropped energetic new single How Cool Are You? from upcoming debut album Unlearning. It's a live anthem and fan favourite after the band's run of sold-out UK dates last autumn & the group says of the new single, "This time we wanted to slip into our skates and paint the rink all the colours of the rainbow, flying in the face of the pouting 'cool crew' and showing that coolness shouldn't come at the cost of having fun and accepting yourself!"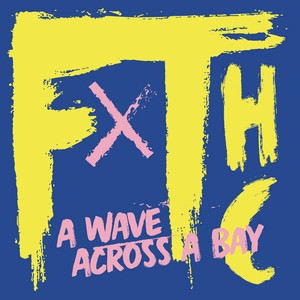 Frank Turner – A Wave Across A Bay
Frank Turner's beautiful, emotional new single A Wave Across A Bay from his upcoming album FTHC is written in honour of late Frightened Rabbit frontman Scott Hutchison. "I still miss my friend Scott every day," says Frank. "His passing left such a huge hole in so many lives. I wrote this song in his honour and memory, it was hard to write and record, but I think it does the man some small justice." Profits from sales of the 7″ vinyl edition of the track which also features Turner's cover of the Frightened Rabbit song The Modern Leper on the B-side, are being donated to young people's mental health charity Tiny Changes.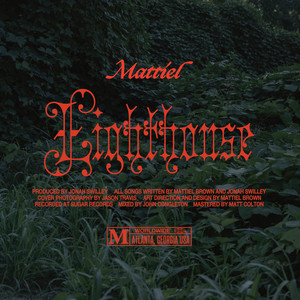 Mattiel – Lighthouse
Atlanta, Georgia bred sophisticated soulful rockers Mattiel have dropped uplifting new single Lighthouse from their upcoming third full-length studio album Georgia Gothic scheduled for release on March 18, 2022. Speaking about the meaning behind the track, Mattiel & Jonah share, "We hope Lighthouse is a positive, uplifting song for anyone who hears it. If you're working toward something and it feels like an uphill battle, that can be a sign that you're headed in the right direction. And there's always someone or something to help guide you through it." The album is a collaboration of genres from around the state, from country guitar and Americana to shimmering pop rock and hints of Atlanta hip-hop.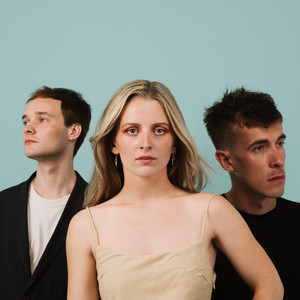 Thyla – Flush
Brighton band Thyla released a single back in Nov 21 but we love it so why not check out Flush with its kaleidoscopic music video, from their self titled album released last week. With its fantastic songwriting and infectious chorus, the track examines social media's role in dictating human behavior: "We've seen so much polarisation online, social media platforms act as echo chambers for the loudest and most extreme opinions," the band explained in a statement. "The situation is always more nuanced than the algorithm allows for. Flush is about the state of anxiety caused by comment sections, and about plotting to make some quick money and run away from it all."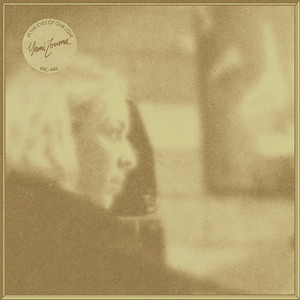 Yumi Zouma – In The Eyes Of Our Love
New Zealand alt-pop band Yumi Zouma have dropped third single The Eyes Of Our Love from their album Present Tense, recorded in remote and in-person sessions around the world. It's a soft but dynamic pop song with infectious melodic hooks. In a press release, Yumi Zouma's Charlie Ryder says: "Recorded at 204bpm, In The Eyes Of Our Love is a rip-roaring belter of a track and the fastest song we've ever written. What started out as an homage to Fast & The Furious: Tokyo Drift ended up as a love song set against a backdrop of torture and insurrection stoked by the Nixon administration, so if you like songs with two bridges and strong socialist leanings, then … "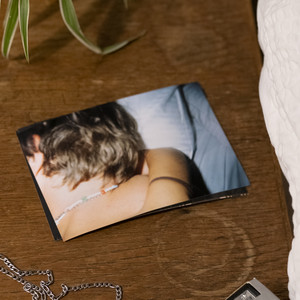 Thomas Headon – How Do I Know?
London-born Melbourne-raised Thomas Headon has dropped new single How Do I Know? from his forthcoming EP Victoria. Speaking about the new song, Thomas explains: "I wrote How Do I Know? after going on a first date. It's basically a song about questioning whether you're in love with someone or whether it's just an in-the-moment feeling lol. It was written back in Australia when I was home for the summer. I think it's super bright and fun for that reason and makes me glad I'm starting off the year by releasing this." The clever, witty lyrics mixed with catchy hooks carry you through this intriguing and uplifting track. We're loving it!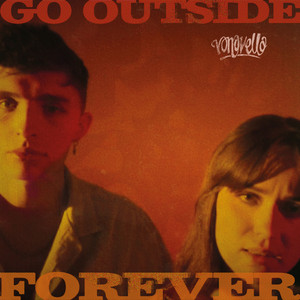 Vona Vella – Go Outside Forever
Leicestershire's Daniel Cunningham and Izzy Davis are Vona Vella and the title song Go Outside Forever from their recently released EP launches the group into a dreamier, ethereal stratosphere as Izzy takes the lead, with haunting piano parts, driving drum line and handclaps as the singer compares the end of a familiar relationship to uncertain, shelterless exile. The UK duo are experimenting with soul, indie, and folk, both multi-instrumentalists with a passion for combining all their influences into one sound.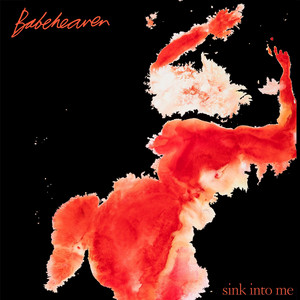 Babeheaven, Navy Blue – Make Me Wanna
Babeheaven's highly-anticipated second album Sink Into Me is set for a March 18, 2022 release. The latest single Make Me Wanna is a sweet, and somewhat old-fashioned love song about missing that someone who may be an ocean away.  "​​The verses and chorus from this song were taken from two really old demos," Nancy Andersen explains in press notes. "Listening to it now I was obviously really heartbroken but I find it hard to be direct with my lyrics. The synth swells in this song really pull at my heartstrings and when we were writing the track for this it reminded me of those lyrics and how I felt at that time." Buzzing and swelling synths, boom bap-like drums and shimmering guitars mix with Andersen's gorgeous vocals. The song also features Brooklyn rapper Navy Blue.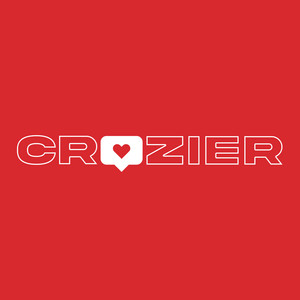 Big Image – Crazier
Midlands four piece Big Image combine the reverb-drenched piano of house, the propulsive breakbeats of drum and bass and the bubbling buoyancy of baggy to create a cocktail sound that is entirely theirs. They've recently dropped indie dance banger Crazier. Bassist Luke Morris explains, "We wrote Crazier about two weeks before going into lockdown at our lock up and it instantly got us excited," while vocalist George Johnson adds, "It's about dating in the modern day; I'd go out with my mates, and they'd be talking about Tinder and flirting over Instagram and it's just my take on that". Their new EP Human Touch Is Forever is due for release on 27 April 2022 and, previously working under the name Ivory Wave, this will be the quartet's first body of work as Big Image.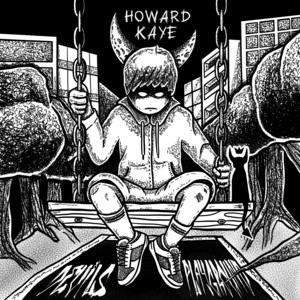 Howard Kaye – Devil's Playground
Starting off in the world of hip-hop / electronic music as the lead singer for UK group CROOX, Howard quickly found his love for different genres, as well as the explorational realms you can go to when being as part of a creative group. Through a lot of success, he then slowly started to realise that although his passion for electronic and hip-hop was viable, he had always grown up influenced by the powerful and mesmerising world of rock. "I was inspired by the track Black Skinhead by Kanye West and wanted to write a song based around a drum loop," Kaye says. "Devil's Playground is a letter to myself, it's a song about my experience with sobriety and staying clear of the bad influences. It's a reminder to myself to keep strong, keep focused and not to be steered in the wrong direction."
You can check out the whole playlist here. Please follow the socials below for our weekly updates and share about the place!