Hello world,
Here's your latest FP Picks update .. loads of great new music as always … If you like what you hear please follow and share this playlist, it helps us keep doing our thing by getting the algorithms on our side. Also please support the artists featured in any way you can!
Until next week
Helen (Futureproof) x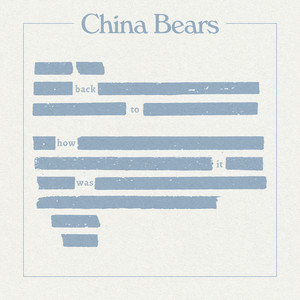 China Bears – Back To How It Was
Indie-rock quartet China Bears bring new single Back To How It Was. Singer Ivan stated "Similar to its creation, Back To How It Was draws on how relationships aren't always working, but it takes everyone involved to want to fix it and try to make it better. However, this isn't always the case, and people part ways, for better or for worse, only time can really tell." The complex shades and rhythms of the arrangement, with Americana and folk shadowing the indie overtones, are reflected in the mournful and earnest vocals, all of which combine to deliver a profoundly affecting yet listening experience. There's a springtime EP to coincide with their long-awaited debut at SXSW.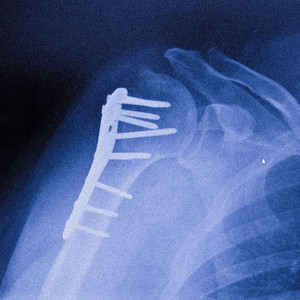 gglum – Tangled
Singer-songwriter gglum recently dropped her ethereal bedroom-pop single Tangled, featuring production from modern-day legends Mura Masa and Karma Kid. The emotionally charged track was written during a period of extreme writer's block and insecurity, as gglum states: "It's all about feeling frustrated when you feel like you're not being treated fairly and how it can affect seemingly unrelated aspects of your life. I was almost looking at how one thing can cause a chain reaction that spreads into weird corners of your thoughts and behaviour. I think there was a little bit of venting of old anger involved when I was writing it." The delivery is intimate with acoustic guitars, ethereal keys & understated vocals drifting through lyrical realism. A wonderful listen.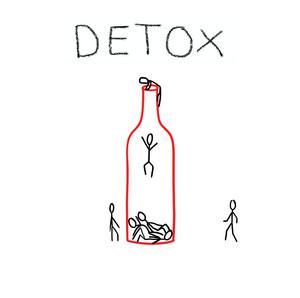 Bored at My Grandmas House – Detox
Dream-pop artist Bored at My Grandmas House, aka Amber Strawbridge, recently dropped her dazzling & contemplative new single Detox. The track's about "feeling alienated, not knowing who you can and can't trust, and figuring out how to be yourself whilst also discovering who you are", Amber states, "The lyrics represent exactly how I felt in that current moment, numb, confused to who I was and overwhelmed by all the changes I was starting to encounter." It's a captivating tune and you can detect the feeling of loneliness in the repeated line "I think we need to detox" – totally infectious.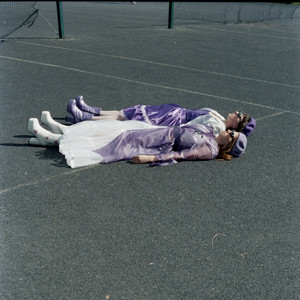 Prima Queen – Invisible Hand
Songwriting indie-rock duo Prima Queen have dropped a new single, produced by The Big Moon, & state "Invisible Hand was written at a time when I was struggling with my mental health. It's about the experience of blaming yourself for your lows and the exhaustion that comes with trying everything in your power to feel better. Depression is never your fault or your choice – it's this outside force that isn't you". It's a cracker and you can catch the band live throughout the spring/summer – check out dates.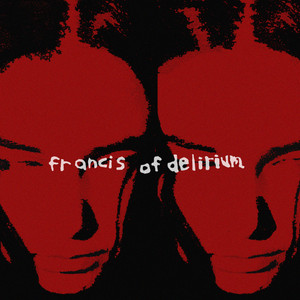 Francis of Delirium – The Funhouse
Indie-rockers Francis of Delirium are off on a US tour supporting The Districts next week & have shared new anarchic single The Funhouse alongside an accompanying self-directed video. Speaking about the single, frontwoman Jana Bahrich says, "The Funhouse is largely about how we are adapting to the chaos that is present in our everyday lives. The way it can feel that the world is crashing down around us and in order to protect ourselves, we become numb to the sheer terror of it all. Sort of like walking through a funhouse and attempting to remain unphased by the mayhem that surrounds you." We're loving the snarling guitars and rapid fire drums, accompanied by a powerful vocal.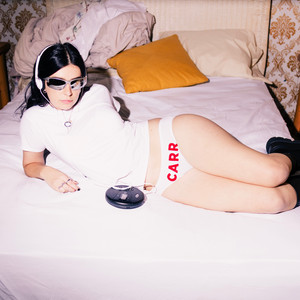 CARR – Bed Head
Taken from forthcoming EP TV Boyfriends, CARR (aka New Jersey-born Carly McClellan) harnesses the antics of teenage skater rock staples such as Blink-182 and Avril Lavigne with a hit of alternative guitar scuzz and feel-good vocals, coupled with lyrics tracking between skittish playfulness and sly innuendo. "I wrote Bed Head as a fun song that makes you wanna dance around your bedroom," she says. "It's cheeky, flirty and has a humorous double entendre, which I love. I've been to a ton of studio sessions and coffee shops with Bed Head." Try not jigging along to this infectious tune – love it!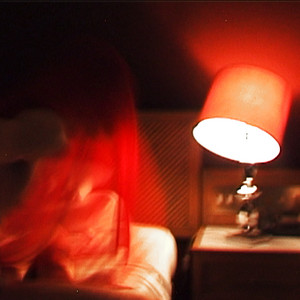 Static Dress – such.a.shame
Illuminating Leeds post-hardcore band Static Dress will be releasing their debut album Rouge Carpet Disaster in May but here's a taste with new single such.a.shame. From directing their own music videos to having even a very unique artistic style and way of releasing music, Static Dress's ability to break convention is serving them well, as the hype train for the band keeps rolling with each and every release. The band's sensational live shows have made them notorious in the UK underground scene. It's a banger for sure!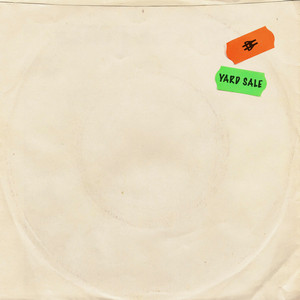 Blanketman – Yard Sale
Blanketman recently dropped a new energetic single and lead vocalist and guitarist Adam Hopper says of Yard Sale "Written during the post- lockdown slump, Yard Sale depicts the strange encounter between a young couple and the mysterious homeowner in the short story "Why Don't You Dance?" by Raymond Carver. Why is all his furniture out on the front lawn? What is he planning? Why does everyone end up dancing? This song doesn't answer any of these questions." The 7″ double A-side sees the band using their significant songwriting powers to adapt and contort stories from literature and the first track The Signalman was inspired by the 1976 BBC television adaptation of Charles Dickens' The Signal-Man.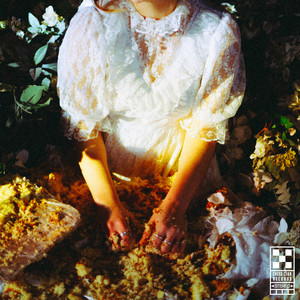 Coach Party – Weird Me Out
Isle of Wight 4 piece Coach Party return with an energetic and anthemic new single and speaking about Weird Me Out, frontwoman Jess Eastwood says: "If you take standards as set by the media too seriously, which is easily done, you end up with a very unrealistic idea of what a relationship should look like. Weird Me Out is about the desire to change someone (or yourself) to fit that image you have of a perfect relationship, but also stepping back and remembering to stop comparing yourself to manufactured ideals, and put yourself on a well-deserved pedestal." The band are set to hit the road this month with The Mysterines – wow what a gig that will be. Do yourself a favour and check dates.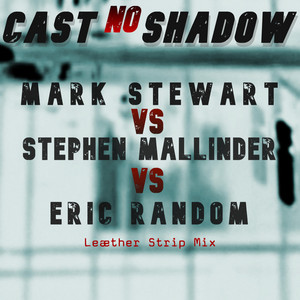 Mark Stewart, Stephen Mallinder, Eric Random, Leaether Strip – Cast No Shadow
The Pop Group's Mark Stewart has a new project called VS where each track features a different collaborator, including the late Lee 'Scratch' Perry, Front 242's Patrick Codenys, Mike Watt, Pan Sonic's Mika Vainio, Consolidated, and more. The album's out April 8. New single Cast No Shadow teams Stewart with Stephen Mallinder of industrial icons Cabaret Voltaire, and Eric Random, whose early solo work was recorded at Cabaret Voltaire's Western Works studios in Sheffield. Mark recently told Brooklyn Vegan "Eric is the Jandek of our scene and to get to work with him and Mal feels like a post-punk holy trinity," on this grimy electro dub track.
You can check out the whole playlist here. Please follow the socials below for our weekly updates and share about the place!