Hello world,
Here's your latest FP Picks update .. loads of great new music as always … If you like what you hear please follow and share this playlist, it helps us keep doing our thing by getting the algorithms on our side. Also please support the artists featured in any way you can!
Until next week
Helen (Futureproof) x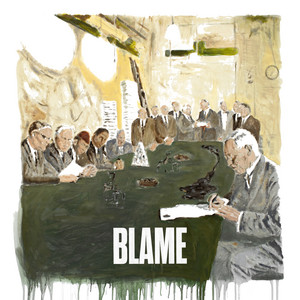 Gabriels – Blame
LA trio Gabriels recently dropped their single Blame, presented in a thrilling, contemporary context with tightly arranged production and sharp electronic flourishes. In a fast, oversaturated musical landscape, Gabriels demand that you drop everything and listen closely. Explaining the meaning behind the track, Lusk says, "When examining our life's problems, we hastily assign blame – 'This happened because of this…' Our song Blame seeks to examine the construct of not only fault and shame, but take a deep dive into the world of addiction, and indulgence." Their combination of 60's RnB and gospel stylings has won them famous fans such as Elton John and Annie Mac.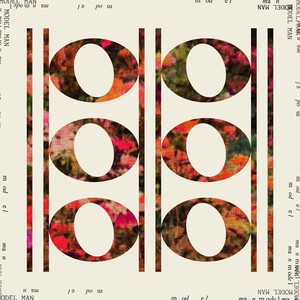 Model Man, Rationale – Esc (Holding Back)
Model Man (aka Mark Brandon) has been steadily on the rise to become one of the UK's strongest new figures in electronic music. Esc (Holding Back) sits at the heart of the record and sees Model Man team up with Zimbabwe-born, UK-based artist Rationale – championed by the likes of Pharrell Williams, Elton John, and Annie Mac. With a distinguishable tone, his voice spreads into every nook and cranny of the track as together the pair blend elements of electronic and soul. Brandon said "Esc started life as an ambient piece, which only later evolved into an up-tempo, skipping garage beat, before evolving again into something piano-led – this is my usual Model Man composition process but in reverse."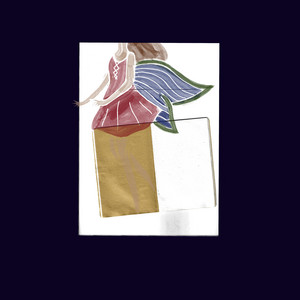 Carol Ades – Through
Globally successful singer-songwriter Carol Ades has released her debut EP Through which is a culmination of six deeply reflective songs from Ades, marking a powerful reclamation of personal artistry and creative control for the New-Jersey-born, LA-based rising star. "The EP is about the hardest year of my life," says Ades. "Through is the last song, but also the title track because it really encapsulates the feeling of being (almost) at the end of a hard thing. It's the glue of this EP because it's not just about getting through a breakup but about getting through any hard thing. I go to it all the time for reassurance that whenever I am feeling a hard thing, the only way out is 'through,' and everything is okay with time."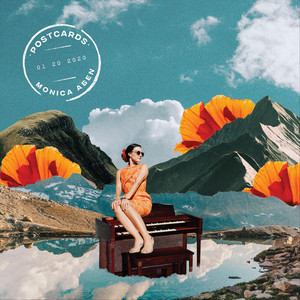 Monica Aben – Last Local in Venice
California artist Monica Aben pulled a shoebox packed with letters & postcards from under her bed, and whilst reminiscing about the past, wrote a collection of songs that explores every unsent word from those pages, all encapsulated in her new EP Postcards. It's a EP full of warm and uplifting pop inc Last Local In Venice about how the true soul of her home town, Venice / Los Angeles has changed. Monica feels with the team she has around her now, this is the first time she's "made music fearlessly" being able to express herself in a genuine and spontaneous way. She plans to visit the UK early 2022 to continue promotion of her Postcards EP as well as explore songwriting with a selection of top-flight musicians for future releases and we suggest you check her out.
Yumi And The Weather – New Way
New Way is the first single from the second upcoming album by Yumi And The Weather – the music project of multi-instrumentalist/producer/singer Ruby Taylor. Born in London, Ruby started writing songs as soon as she could strum a few chords at the age of 11. After years of performing guitar in various bands, Ruby started to experiment making music with DAWs at home and she eventually pieced together her first single Not Again and with help from friend Mark Dobson AKA Ambassadeurs, she finished her first EP and put it out on 12″ vinyl with XVI Records in 2013.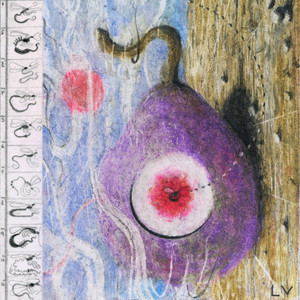 Lunar Vacation – Gears
Lunar Vacation are a rising Atlanta-based group that deliver vibrant pop melodies alongside introspective lyricism. They recently previewed their upcoming debut album, Inside Every Fig Is a Dead Wasp, with a new single Gears. The track comes with an accompanying Nosferatu-inspired video starring songwriter/vocalist/guitarist Grace Repasky. "When I look back on any kind of relationship, it's usually through rose-coloured glasses. I guess this song tells me that although this happened, you just gotta keep going because this isn't the end of the world," Repasky explained in a press release. "But the last lines are a reflection of how inner-me feels… I'll probably always be a little sad about the loss. I feel like most, if not all, of my songs are future-me giving past-me advice and insight on specific situations that evoked heavy feelings."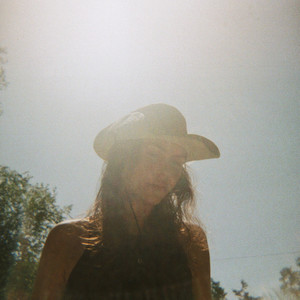 Leith – cowboys don't have friends
"cowboys don't have friends is kind of a commentary on the idea that you have to do stuff for yourself," Leith explains. "I like that it's not explicitly saying it's a good thing or a bad thing either. I actually heard it on Grey's Anatomy; McSteamy says it to Izzie, a bit like "toughen up kid"." Leith's knack for heartbreakingly conveying easygoing melodies shines at the core of cowboys don't have friends. She matches the shimmer of her music to her silky tones with stunning precision, with every part of the texture rising and falling at the right moment.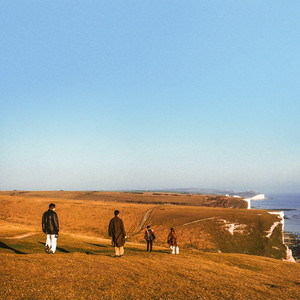 FUR – Anybody Else But Me
Brighton indie rockers FUR have released the latest preview of their upcoming debut album When You Walk Away with their new single. The band's Josh Buchanan explains: "Anybody Else But Me is a tongue in cheek anthem for self-effacing youth, uncomfortable in their own skin … While the song tackles self-loathing and introversion, it's juxtaposed by the up-tempo instrumental and playful lyrics of wanting to 'be like Elvis", probably the original modern frame of reference for exuding confidence and cool." FUR are continuing to prove that good rock and roll music is not hard to find.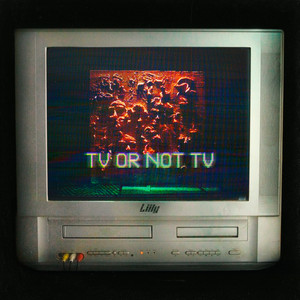 Liily – TV or Not TV
TV Or Not TV is constantly twitching and lurching, wriggling into deeper, darker sounds and then climbing back out of them again – unstable, anxious, angry and often on the verge of chaos. At the core of the squiggly, genre-mashing debut album TV Or Not TV,  from the LA-based four-piece Liily, is a relentless desire to break the rules. It's the sound of a young, hungry band reconciling their rock roots with new musical interests, including electronica.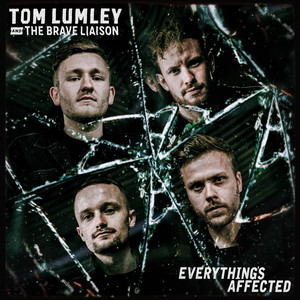 Tom Lumley & the Brave Liaison – Say Nothing
Embarking on their biggest project to date, Cambridge quartet Tom Lumley & The Brave Liaison have announced their debut album due this Autumn. It's been two years of hard graft for the acclaimed outfit who have built up a reputation for being one of the most exciting upcoming rock and roll groups in the country. Titled Everything's Affected, the 12-track LP dropped on October 22nd and the title is taken from how one choice or decision can have an effect on your relationships and everything around you. From work life to home life, the choices you make ultimately has an effect, right down to the simplest of decisions.
You can check out the whole playlist here. Please follow the socials below for our weekly updates and share about the place!