Hello world,
Here's your latest FP Picks update .. loads of great new music as always including the catchy Never Ending Story from Rainn Byrns and banging track Scum from Nrvs … If you like what you hear please follow and share this playlist, it helps us keep doing our thing by getting the algorithms on our side. Also please support the artists featured in any way you can!
Until next week
Helen (Futureproof) x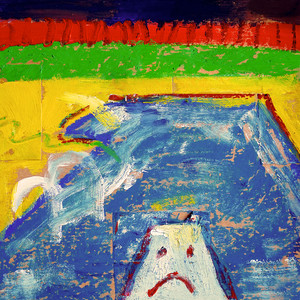 Rainn Byrns – Never Ending Story
Texas born, Swindon bred South Londoner Rainn Byrns has dropped new single Never Ending Story – a song about complete despair to the point that it becomes kind of absurd and funny. The amazing video, directed by Taylor Torr (Prima Queen, Home Counties) along with DoP Harry Basey (Home Counties) sees Rainn on a therapist's couch telling stories about the never ending monotony of a life stooped in daily drudgery, only to have multiple 'shrinks' throw their notepads in the air in desperation as to a way out! Rainn records in his home studio playing all the instruments himself, using only analogue recording techniques, but he performs live w/ a band of like-minded souls called the Byrnouts – believe me, they put on a fantastic show & you should check 'em out.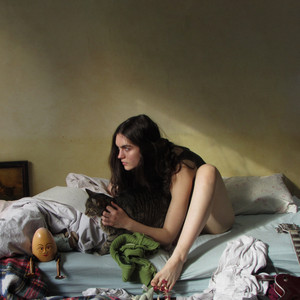 Gretel Hänlyn – Apple Juice
London-based singer-songwriter Gretel Hänlyn has shared new single Apple Juice along with a music video and the track is the fourth single off of her upcoming debut EP Slugeye. She states: "Apple Juice is about holding yourself back, especially socially, and being very aware that you're the only one that stands in your own way. I don't like to take things too seriously and this song is meant to be light hearted and it ends with me trusting that everything will be fine, I'm still learning." Without a doubt she once again delivers an absolute smash. Gretel's catchy songwriting and stunning haunting vocals are backed by a stellar alternative pop production with touches of grunge.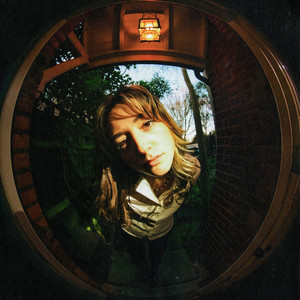 Sophie May – With The Band
Newcomer Sophie May has dropped her debut single With The Band. "I started writing With The Band at the end of 2020, while the world was still in covid mode," Sophie explains. "It encapsulates the feeling of nostalgia when we look back on our late teens and how easy it is to romanticise the relationships that took place in that time." As stated by NME: "May writes with genuine honesty, drawing from her own "stories and experiences" to make sense of her unfolding life as a young adult. With a Carole King-like rhythmic ease, her melodies loop in your head for days, while her intricate harmonies show a follows in the footsteps of  Joni Mitchell and her knack for emotional vulnerability and detachment."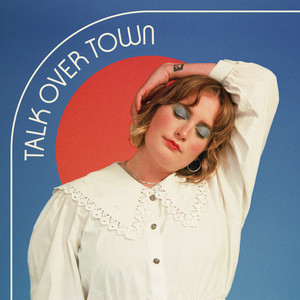 Katy J Pearson – Talk Over Town
Katy J Pearson recently released the single Talk Over Town from upcoming second album Sound of the Morning. "I want people to feel things with my music, but I don't want to cause my listener too much trauma," Katy J Pearson says. "Counselling is expensive, so you've got to pick your battles…" The track is carried by an upbeat guitar riff, a steady drum groove, and is enhanced by sporadic synthy hums. Katy's alluring voice stars in this track, with her vocal range being stretched from the low notes of the verses, to the high-head voice of the track's busy close.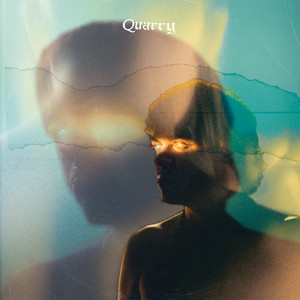 Quarry – Chemical
Quarry has released a single all about letting go. "Chemical is ultimately about letting go of things we can't control – like the chemicals that shape us, racing through our bodies and colouring everything we see," Quarry explains. "We don't get to choose how they make us feel, it's just a reaction … It's frustrating to not be in control of how we feel, but at the same time, there's something beautiful and inevitable about letting go." Pulling from a vast array of inspirations – anything from LA Priest to Spice Girls to Jimi Hendrix – the product is a pop-infused firework of hisses, squeals, and synths. Bursting into familiar technicolour, his most recent cut, Chemical, takes this sonic approach and applies it to the very messaging of the song itself.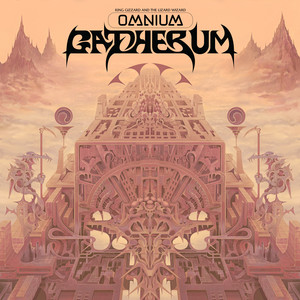 King Gizzard & The Lizard Wizard – The Grim Reaper
Prolific Melbourne psych-rock ensemble King Gizzard & The Lizard Wizard have dropped Omnium Gatherum – a double LP whose great concept is that there's no great concept. (That fearsome title, emblazoned in a demonic font on the cover, is actually just Latin for "a collection of miscellaneous things.") Kenny-Smith steps out as the band's resident MC on hip-hop-rooted track The Grim Reaper and the sheer abundance of songs, styles, and lyrical concepts on the album is indicative of a band that never takes a break. You can't make 20 albums in a decade without a lot of love for what you do, and Omnium Gatherum proves King Gizzard still have a whole lot of it left in the tank.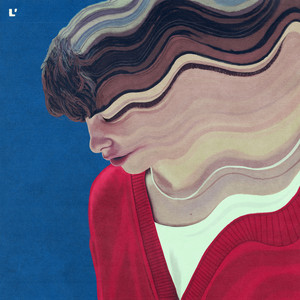 L'objectif – Feeling Down
Leeds band L'objectif have shared their new single Feeling Down. The Iggy Pop co-signed outfit blend raw, DIY electronics with indie-punk songwriting, resulting in something pretty unique. New EP We Aren't Getting Out But Tonight We Might is out on June 3rd, with sets to follow at The Great Escape and Live At Leeds. It's a direct, dynamic return, almost lo-fi in its approach, leading to a unique sense of directness. Engaging and kinda catchy, it's an attempt to get highly personal thoughts down on tape. Frontman Saul Kane says…"Feeling Down reflects the personal side to a relationship. Regrets, inner thoughts and self depreciation. It's kind of a retelling of events through quite a melancholy lens."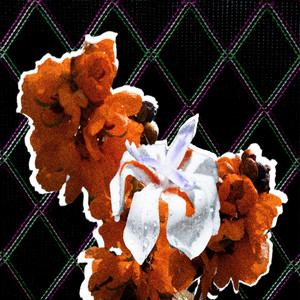 Suave Punk – Petals
Justin Kim, aka Suave Punk, pinpoints his artistic awakening to the specific moment his dad presented him with his first compact camera. The desire to pin down transient moments is a driving force for Kim. A disciple of shoegaze bands such as My Bloody Valentine, he uses heavy distortion and soul-searching lyrics to work through feelings of isolation and helplessness. New track Petals, which he describes as "a song born from the human struggle," tackles the emotions brought on "by things you can't have, people who come and go." This is dream-pop, but dream-pop caught in a fitful, restless sleep. Wait for an introspective moment and soak it all in.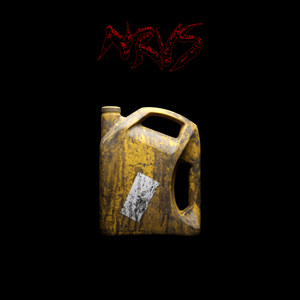 Nrvs – Scum
Nrvs are back with their inimitable take on humanity's downward spiral into a dysfunctional entropic existence! The anonymous galactic trio now come with Scum – the next offering in their episodic upcoming sci-fi EP I Like You, due out late summer, with its abrasive minimalist post-punk feel. Scum continues with the sci-fi visuals from London director Grain Freeze (Dinosaur Pile Up, Attawalpa, Noel Gallagher, Kendrick Lamar) & this time 3D artist Matt Bateman (Aphex Twin, Daniel Avery) brings his animation skills to the party – wow, what a video it is! Once this infectious track is in your head it ain't going nowhere!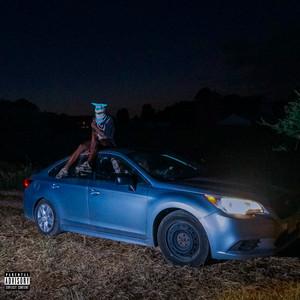 Godly the Ruler – girls free til midnight
Madison-based musician Godly the Ruler drops their debut EP Dog Days, moving through five tracks of brash instrumentals offset by vocals that are as powerful as vulnerable as multi-talent Godwill Oke embarks on an introspective journey touching on human relationships and the acceptance of flaws. Opening with the glitchy stylings of my overactive imagination, which establishes an explosive sound stretching through into the anthemic arrangement and smooth flow of girls free til midnight, the EP first showcases a raw punk-tinged hip-hop sound before giving way to something more vibrant.
You can check out the whole playlist here. Please follow the socials below for our weekly updates and share about the place!