Hello world,
Here's your latest FP Picks update .. loads of great new music as always … If you like what you hear please follow and share this playlist, it helps us keep doing our thing by getting the algorithms on our side. Also please support the artists featured in any way you can!
Until next week
Helen (Futureproof) x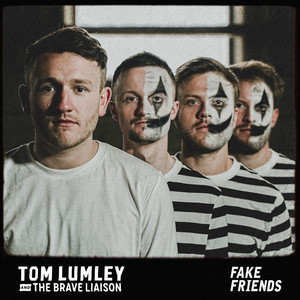 Tom Lumley & the Brave Liaison – Fake Friends
Cambridge's Tom Lumley & the Brave Liaison release anthemic track Fake Friends, a scintillating post punk bash filled with energy and attitude. The band stated: "Fake Friends casts a speculative view over the online relationships between someone in the public eye and their thousands of followers. All of the trivial interactions between a person and their followers which ultimately mean nothing but are done simply to boost "interaction". The song asks the question as to how many would still be there supporting them if they fall behind what is current." They are known as a must see band with their amazing energetic performance so be sure to check out upcoming UK tour dates.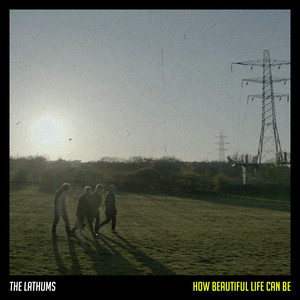 The Lathums – How Beautiful Life Can Be
We are not surprised that this one was made Radio X Record Of The Week earlier this month by John Kennedy – what a fantastic track from indie fourpiece The Lathums! Singer Alex Moore commented: "Our saddest and loneliest moments can lead to our happiest and most content, because we have felt what it is to be down there looking up. It feels like now is the time to appreciate all of the things, big and small, that we've missed the most." The Lathums picked up rearranged arena tour dates with Blossoms and will open for Paul Weller at his UK-wide run of shows later this year.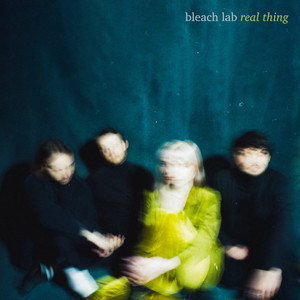 Bleach Lab – Real Thing
London alt-rockers Bleach Lab bring nostalgia soaked new single featuring great friend of Futureproof Frank Wates on guitar – hi 'Two Pints'!! "Real Thing is about wanting to find a more meaningful and lasting connection with someone," vocalist Jenna Kyle explains. "I had been processing a lot of issues over the last couple of years to do with previous relationships and personal development, and I had finally reached a place where I felt I was in the right state of mind to be open to looking for something new." Check out this great poignant & catchy track – it's dreamy!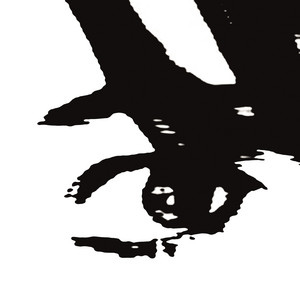 Gemma Cullingford – Ode to Billy Joe
Gemma Cullingford of Sink Ya Teeth has announced her debut solo album Let Me Speak. She explains "The peace and solitude forced upon us over the first six months of the pandemic gave me the time and space that I'd desperately needed to process events of the past few years. It enabled me to figure out a lot of things about myself, and that has helped me to be more at peace with who I am … I now accept that I am simply a highly sensitive introvert who longs to be able to express herself and be heard." We are absolutely loving her vocal-led re-interpretation of Bobby Gentry's Ode to Billy Joe.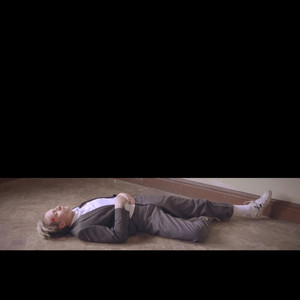 Hamish Hawk – The Mauritian Badminton Doubles Champion, 1973
What a fantastic track this is – great voice, great imagination and great wit! "The Mauritian Badminton Doubles Champion, 1973 is a pop song, and as such it covers all the classic pop bases, namely death, badminton, and cathedrals," comments Hawk. "… If I were to fashion a legacy for myself, it might well be a song. I imagined what it would sound like, and in turn, the song became a wider rumination on matters of life, family, marriage, and ultimately, death. It was a song I knew I had in me; all it took was Andy Pearson's beautiful guitar line to squeeze the blood out the stone. It's one of my favourites on the album, and very close to my heart." Can't wait to hear more from Hamish Hawk when the album Heavy Elevator is released on September 17th.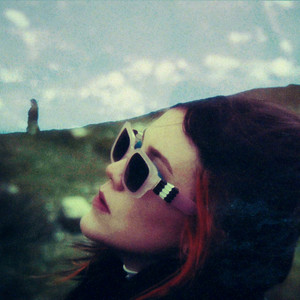 Bess Atwell – All You Can Do
Talented indie-folk singer-songwriter Bess Atwell brings the first teaser from her new album Already Always. Speaking about atmospheric single All You Can Do she said, "You can only live in turmoil and guilt for so long. This song was a rare moment of relative ruthlessness. A moment to breathe and stop apologising for the way I felt, and to try out blaming the other person; "I've gone stale / and I don't think you taste it / well why don't you taste it." The vibrant track showcases Bess' emotionally rich lyrics and tones against a low-key instrumental, evoking feelings of nostalgia. Check it out – it's great!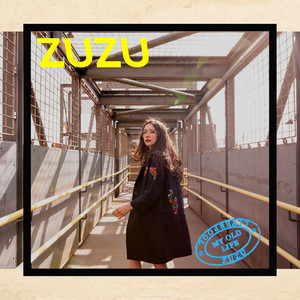 Zuzu – My Old Life
Check out Liverpool singer-songwriter Zuzu's passionate and searing vocals on new single My Old Life. She stated: "This song is about a particular period I had to dig really deep to find enough self-worth to move on from an emotionally exhausting situation that — at the time — felt like the end of the world. It's about pushing through those dark times and coming out stronger and wiser. Writing My Old Life really helped me to shake off all of the toxic energy I was holding onto and truly let go." The nostalgia and emotion within this track feels painstakingly authentic and heartfelt – we're loving it.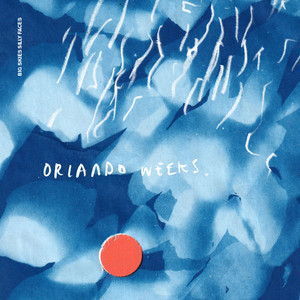 Orlando Weeks – Big Skies, Silly Faces
Former Maccabees frontman Orlando Weeks has returned with his dreamy new track Big Skies, Silly Faces. The track is bizarrely influenced by the Mike Leigh film Nuts in May, which aired on the BBC back in 1976, and is a comical story of a weekend away where everything goes wrong. "There's something about that that's always stayed with me," he says, "the very English absurdity of making the most of a situation. The desperation for any potential silver lining. Really though I think Big Skies, Silly Faces is about how I can be my own worst enemy." What a beautiful, mellifluous vocal – great tune.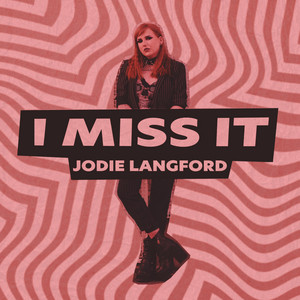 Jodie Langford – I Miss It
Amazingly talented, razor-sharp wordsmith Jodie Langford brings infectious new single I Miss It which looks back at the year of lockdowns and restrictions and lyrically tackles the problem that many young people across the world shared… not being able to go out and party! Jodie teams up with Hull's producer / remix team Endoflevelbaddie on her latest release. Excited to see I Miss You released into the world just as clubbing returns, Jodie says: "it's my first proper dive into the music scene as a spoken word artist and not just some poet at an open-mic night." Check out one of the most distinctive voices in Hull's burgeoning spoken word scene.
Benin City – We Belong To Us
Eclectic genre-fluid trio Benin City fuse everything from jazz and soul, to pop and club in a way that is cohesive and accessible and they dive into what true individuality means on their latest single We Belong To Us. The London-based band team up with composer/producer James Greenwood (from Ghost Culture) who gifts them with a retro sound straight from the 80s. From slick synth arrangements, atmospheric pads, punchy stadium drums, and reverberated vocals, the track is pure pop gold.
You can check out the whole playlist here. Please follow the socials below for our weekly updates and share about the place!