Hello world,
Here's your latest FP Picks update .. loads of great new music as always inc SLEAZE, The Roadside Bandits Project, Wax-Tree-Cast & lots more. If you like what you hear please follow and share this playlist, it helps us keep doing our thing by getting the algorithms on our side. Also please support the artists featured in any way you can!
Until next week
Helen (Futureproof) x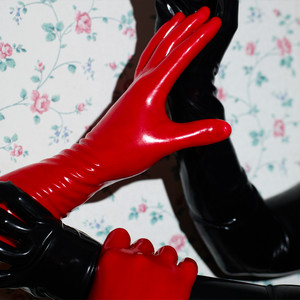 Be Your Own Pet – Hand Grenade
Nashville based Be Your Own Pet have shared their first new track for 15 years & it's explosive! "Hand Grenade started out as a threat to the people who harmed me, that I will make them suffer as I have suffered," frontwoman Jemina Pearl said in a statement. "But the song grew like a mirror to my own grief process, through anger, denial, sorrow. In the end, I gain my power back not through violence, but through self-acceptance and rejection of the labels others might put on me. I define myself, no one else." It's a banger for sure!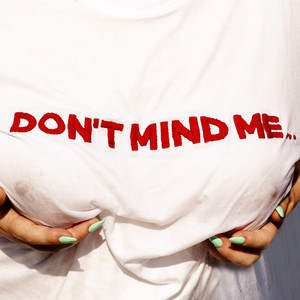 CHROMA – Don't Mind Me
Welsh bi-lingual alt-rock trio CHROMA have shared a new single. Vocalist Katie Hall says, "Don't Mind Me is about my personal struggles with my mental health. When we started CHROMA, writing lyrics quickly became one of my main outlets to process my feelings. The song is about recognising when you're in a spiral and trying to catch yourself. Also I wanted the lyric 'Don't mind me I'm just having a breakdown' to help people who are feeling isolated feel like they're not alone." What an intense slice of rock, full of punk attitude! Great melody and fantastic vocals – loving it!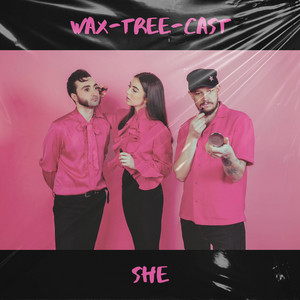 Wax-Tree-Cast – She
Yorkshire based indie-pop trio Wax-Tree-Cast have dropped infectious, raucous new single She. Songwriter/guitarist Blair Murray wrote the track to provoke thought around disabilities and children taking care of other children. The song recounts a sad tale of abuse as a disabled younger sister is looked after (badly) by her sibling. The young girl decides to take matters into her own hands, and tragedy unfolds. Wow – what powerful lyrics on this punk-tinged track – we're not surprised they have a phenomenal reputation for their live shows. Crank it up loud!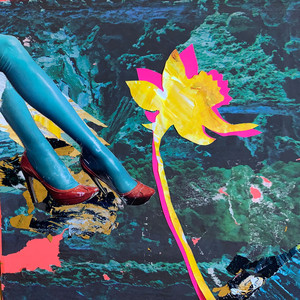 SLEAZE – Daffodils
London's self-proclaimed 'Alcoholic Sons of Satan' SLEAZE are back with their highly infectious new single Daffodils, this time with local indie label Scratchy Records. Describing themselves as 'Post Pub Kebab Shop Glam Rock from SE London', the track's about half-heartedly trying to save a relationship with a bunch of stale flowers! Support is growing, from Gary Crowley at BBC Radio London who said "An absolute delight… I immediately fell in love with it. Terrific stuff!" to Steve Lamacq at BBC6 Music who added it to his Round Table. We fell in love with Daffodils from the first play and just can't get enough of it! Do yourself a favour & check SLEAZE out people!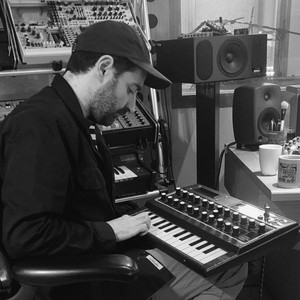 Pynch – Tin Foil
With their debut album, Howling at a Concrete Moon due 14th April, Pynch have shared catchy new single Tin Foil, with its guitar hooks, addictive percussion and witty, infectious vocals. Band leader Spencer Enock states:"When we play live I always jokingly introduce Tin Foil as being about conspiracy theories but really, I think it's about how complex and overwhelming the modern world can be. It feels like we've been in one form of crisis or another for my entire adult life and this song is about our over-exposure to that level of stimulation and the need to escape it all and get lost forever. It's definitely one of our most upbeat and irreverent songs so it feels right to be releasing it at the beginning of spring and just before the album comes out". We're lovin' this one!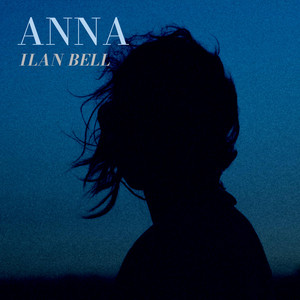 Ilan Bell – Anna
New York City-based singer-songwriter Ilan Bell recently released indie/alternative new single Anna from his upcoming debut album American Love, an addictive track pairing driving drums with gentle vocals. He states: "Anna is about what it means to find someone, to lose someone, and all the stages in between. Every line came from experience, so it's a very personal song. I think there's something really honest about writing for someone who's not there because, at that point, nothing goes unsaid." A lovely heartfelt, atmospheric track with beautiful vocals & lyrics.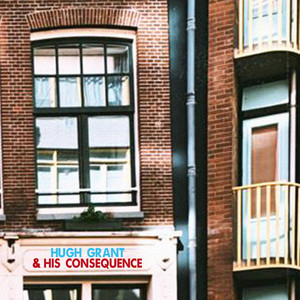 Nick & June – Hugh Grant & His Consequence
Indie duo Nick & June's infectious new track is from their upcoming mini-album Beach Baby, Baby due out in May. They state: "Nick & June write a letter to the former version of themselves. No "everything used to be better", but "now it's still shit". A hymn to the eternal return of melancholy. It might remind you of Pavement's lofi heartbreak, of Sufjan Stevens when he embraced entire states with big melodic arches, or of indie darlings Stars and their Baroque Pop. Hugh Grant likes that. And once again he walks through the seasons." A gentle beat, a psychedelically blazing organ, subdued guitar arpeggios, to which an echoing female voice whispers. The first sounds of Beach Baby, Baby, the new EP by Nick & June, cause several associative bells to ring at once: Dream Pop! LoFi! Sixties!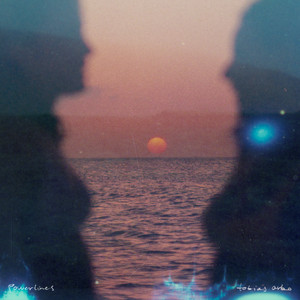 Tobias Arbo – Powerlines
Swedish songwriter Tobias Arbo has dropped beautiful new track Powerlines and he states:  "I wrote the lyrics as a letter of forgiveness from myself to myself for all the criticism I've allowed over the years. It saddens me to think about the unreasonable demands I've continuously placed on myself, and how the shame of failing so often prevented me from even daring to try. I wanted the production to reflect the feeling of guilt in this, by allowing the instrumentation to run like a current with no respite for either break or interlude. With the wordless vocals in the outro, I try to portray this frustration. It is only at the very end that something clears and the subject finds what could either be the beginning of an end or the end of a beginning."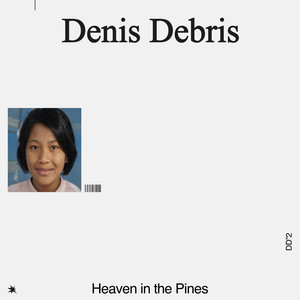 Denis Debris – Heaven in the Pines
Discovered this ethereal laden indie gem the other week & can't stop listening to it. Its sense of melancholy is beautifully present throughout the track which has a rough at the edges lo-fi quality to the vocals, especially in the verse. The chorus however, is where it really shines through on the angelic sounding line "we are side by side, heaven in the pines". This then leads on to a tastefully understated guitar solo to close the composition. With a knack for interesting song titles (previous release being "To Melancholy Men In the North West") there's not much I can tell you about Denis Debris – I think they're from the UK but aside from that I dunno what to say apart from it's a great track… listen in the dark for maximum impact!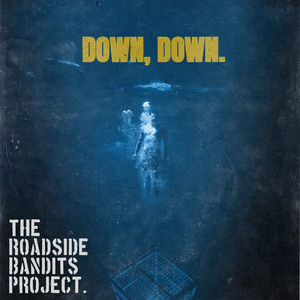 The Roadside Bandits Project – Down, Down
Blues aficionados The Roadside Bandits Project are back with a new single Down Down – an atmospheric blues track that tackles mental health issues while also recognising the idea of hope, merging classic 'Morricone' style blues guitar riffs with analogue electronica to create a dark sonic landscape. Co-writer Santi Arribas says "the song talks about mental health and what it can do to those with issues, particularly young people – but it tries to say there's always a glimmer of hope to be had, the proverbial 'light at the end of the tunnel' if you like." Fantastic guitar playing on this cinematic styled blues rock belter.
You can check out the whole playlist here. Please follow the socials below for our weekly updates and share about the place!