Hello world,
Here's your latest FP Picks update. We've got trx from Grian Chatten, Civic Green, Slowdive & many more. If you like what you hear please follow and share this playlist, it helps us keep doing our thing by getting the algorithms on our side. Also please support the artists featured in any way you can!
Until next week
Helen (Futureproof) x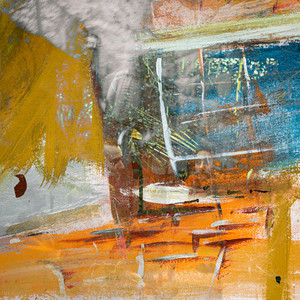 MABGATE – Tell It How I See It (ft. August Charles)
Leeds-based MABGATE teamed up with fellow Yorkshire singer August Charles to create a dreamy psychedelic number Tell It How I See It from their self-titled EP. Local Sound Focus states: "The sound here is a magical mix of desert blues, jazz and soul. The emotion of the track is conveyed in this angular sparse sound where instruments dart in and out over an oddly off-kilter drum. It's sparse until a piano bursts in with a sound that sits somewhere near big band jazz and classical. Now this sounds as though it's going to be an awkward fit, and it is to a certain extent. But you see, that's the entire point; it's all about communicating the emotion of the song." A beautiful, unique collab – soulful vocals, great instrumentation.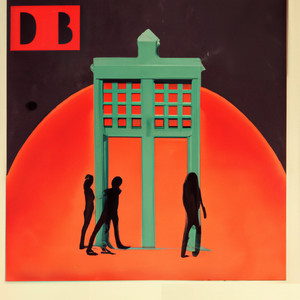 Depression, Baby – In My Blood
London based alt-rockers Depression, Baby have dropped new single In My Blood from their upcoming EP So What? There's a great energy in the guitars that keeps you listening right to the end – the slacker eqivalent to a fine wine! The band bring together elements of rockier guitar riffs, with dream-like ambient elegance to softer acoustic tones. They state: "The song was built off the demo made by me (Dan, frontman) during a long period of isolation in my flat in January this year… I wanted a song that had energy and life… to remind myself that I've been down before and made it out okay."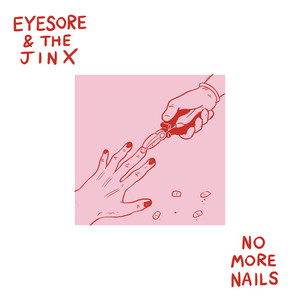 Eyesore & the Jinx – No More Nails
Post-punk / art-rock trio Eyesore & the Jinx have dropped a post-punk infectious belter in No More Nails fm their upcoming album Jitterbug. A serious subject is portrayed with witty lyrics, adventurous percussion and the deadpan wryness of Josh Miller's vocals. Miller states: "No More Nails is a song about compulsive behaviours, and how we use our bodies to map our brains' complex internal processes. It's also a song about my gross, little cornflake fingernails that I've bitten into oblivion, and will likely continue to do so for the rest of my days." Fantastic tune and as a fellow nail-biter, I get it!!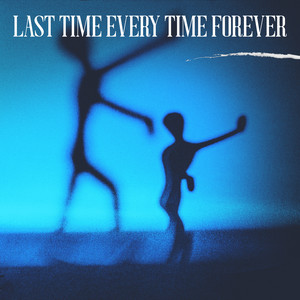 Grian Chatten – Last Time Every Time Forever
Fontaines DC frontman Grian Chatten has shared his latest solo single from debut album Chaos For The Fly. "Last Time Every Time Forever is a weak knee'd 99th lap around a hellscape town of your own making," said Chatten in a press release. "It's haunted by seagulls and hoarse-throated slot machines from the 1980s and it breaks its own promise on every listen." Reflecting on his decision to pursue a solo project, Chatten said: "I was walking along Stoney Beach at night and it came to me on the waves. I just stood there and looked at them and I heard the whole fucking thing. Every part of it, from the chord progressions to the string arrangements." Lovin' the solo stuff from the distinctive voice of Grian Chatten.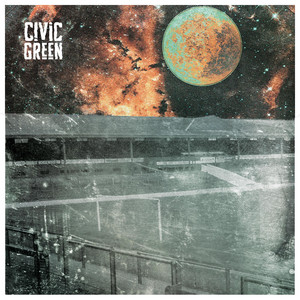 Civic Green – Better The Devil You Know
Yorkshire based alt-rock band Civic Green have dropped their highly infectious new single Better The Devil You Know about not staying on the comfortable, easy and well trodden path, and not allowing your fears to get the better of you. Civic Green have been treading a relentless path on the live circuit, continuing to hone their penchant for anthemic rock songs with big melodies and soaring choruses. The track starts with a great acoustic intro which soon develops into a rousing, melodic belter – fantastic songwriting with lyrics we should all take note of and reminiscent of folk songwriter Beans On Toast.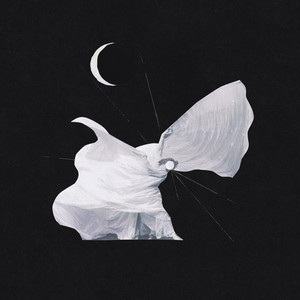 NewDad – In My Head
NewDad are back & recently shared their ethereal, yet energetic new single In My Head which addresses feelings of inner turmoil and struggling with anxiety, shown in the lyrics "I'm buried under blankets / Descending into madness / And there's no escape from the thoughts burned in my brain". Keeping things real and honest, the track also dives into the feelings that surround emotionally unavailable relationships and being isolated. Their music is becoming brighter and infuses elements of pop into their indie rock sound. A great track – beautiful vocals and a great message.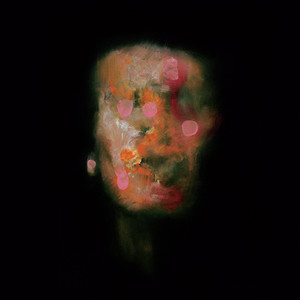 Lanterns on the Lake – Real Life
Lanterns on the Lake recently dropped anthemic single Real Life from their fifth album Versions Of Us, featuring Radiohead's Philip Selway on drums. Vocalist Hazel Wilde states: "This song is about living your imaginary fully realized life. It's about the promise that you make to yourself and others of something better rather than living in the moment and accepting who and where you are. It's essentially one for the daydreamers." The album is about musicians wondering if they can change their fates and continue becoming better people as they grow older, have children and tumble through a world closing in on itself. Fantastic, soaring vocals.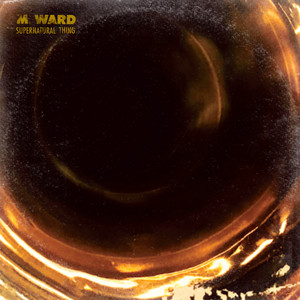 M. Ward – too young to die (ft. First Aid Kit)
Songwriter M. Ward has dropped mesmerizing single too young to die feat. First Aid Kit from his new album Supernatural Thing. "First Aid Kit are sisters from Stockholm, and when they open their mouths, something amazing happens," Ward said of working with them. "It was a great thrill to go to Stockholm and record a few songs there.  The sound from blood-related harmony singers is impossible to get any other way – The Everly Brothers, The Delmores, The Louvins, The Carters, The Söderbergs – all have the same kind of feeling in their vocals." This beautiful track is a masterful bit of songcraft: sparsely produced, laced with striking melodies, and sharply written on the lyrical front.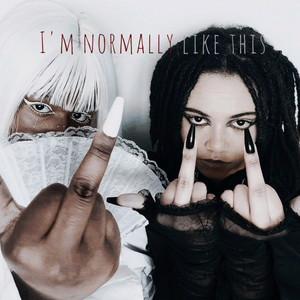 ALT BLK ERA – I'm Normally Like This
Genre-bending sister duo ALT BLK ERA have dropped powerful, energetic new single I'm Normally Like This. The band states: "we wrote this for anyone else who has felt judged or pushed out because of who they are. We have never fitted neatly into a box, so through our music we are busy making room for ourselves. In our process of growth, we hope to empower others to find their voice and stand firm against the relentless pressures to conform." Fuelled by their antagonistic and joyful spirit, the track is a cathartic rage-dance anthem that celebrates the freedom that comes with championing your own creativity in alternative music scenes and beyond. What a banger!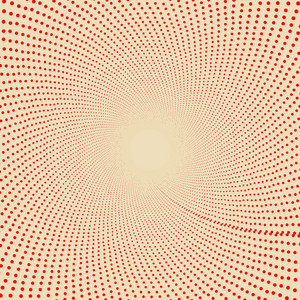 Slowdive – kisses
Shoegaze gurus Slowdive have shared kisses, the lead single from their upcoming album Everything Is Alive, a record that explores the theme of life and hope. From the moment the groove begins and the band's signature guitar tone sets in, it's clear just how much influence they've had over the years — as Gen Z, Spotify, and TikTok have embraced a vibes-forward policy to counter the chaos of the outside world, Slowdive's dreamy, sedative sounds have been recycled by dozens of indie bands, bedroom pop producers, and even top 40 stars. Shoegaze has evolved from a niche subgenre to an atmospheric sensibility suitable for any style of music.
You can check out the whole playlist here. Please follow the socials below for our weekly updates and share about the place!