Hello world,
Here's your latest FP Picks update .. loads of great new music as always … If you like what you hear please follow and share this playlist, it helps us keep doing our thing by getting the algorithms on our side. Also please support the artists featured in any way you can!
Until next week
Helen (Futureproof) x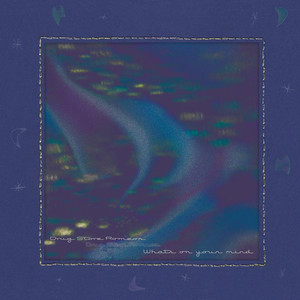 Drug Store Romeos – What's On Your Mind
Hampshire trio Drug Store Romeos have released their newest single What's On Your Mind, via Fiction Records, from upcoming album, The World Within Our Bedrooms. With a similar sound to label-mates Tame Impala & The Naked and Famous, the band said of their album "we wanted to reflect the ever changing nature of someone's mental state over a period of time." The single reflects on the highs & lows of life – "you go through positive and negative emotions, but the negative emotions are not inherently bad and can lead to positive change."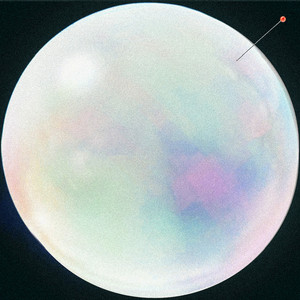 Varley – Bubble Up
Berlin-based Varley release their indie pop single Bubble Up, via FerryHouse, from their upcoming debut album. Dublin-born Claire-Ann and German bandmates Joschka and Matthias mix flowing guitars with a sweet and smooth vocal. Of the track, Claire-Ann explained "Bubble Up is that feeling of the pressure rising and not knowing how to keep it together and wishing you weren't like this." Inspired by bands like Fleetwood Mac & Bon Iver, the track was writted during lockdown, navigating their own feelings of anxiety and inner-turmoil.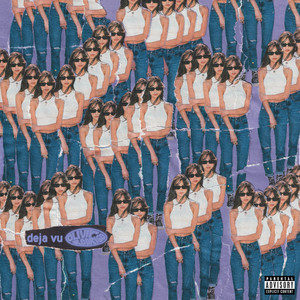 Olivia Rodrigo – deja vu
deja vu is the 2nd track to be shared from Rodrigo's debut album after January's huge hit drivers license. Indie pop track deja vu finds Rodrigo once again caught up in a tortuous love triangle, this time it's less about her ex, and more about the one he moved on with. "I thought it'd be interesting to write a song, using deja vu, about how sometimes when somebody moves on in a relationship and they get with a new partner, you watch it and you're like, 'oh my gosh, that was all of the stuff that I did.'"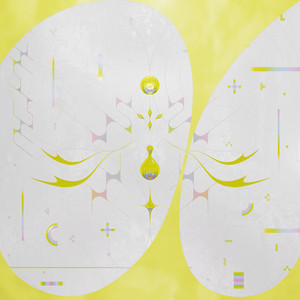 Iglooghost – Zones U Can't See
UK producer Iglooghost, real name Seamus Malliagh, has released his new album Lei Line Eon. The album is built around his hometown of Dorset's secretive tradition of Lei Music. The mysterious sub-genre that "summons floating lifeforms" according to Iglooghost has an ancient mystical quality. Zones U Can't See feels like vintage Iglooghost. The beats are wonky. Skewed synths zoom around, with shouty childlike vocals. It isn't as unbalanced as his previous work, but it is the most hectic track on the album.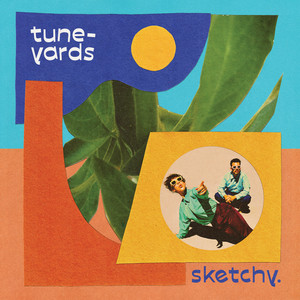 Tune Yards – hold yourself
Tune Yards have shared their brand new soulful single hold yourself. This catchy eccentric and unconventional pop song comes straight from singer Merrill Garbus's heart, offering up an emotional almost gospel number that has an optimistic message. Whilst the song deals with disappointment and anger, Garbus delivers a sermon that channels this incensed feeling about how previous generations have left the world into hope. Garbus commented: "This song is about feeling really betrayed by my parents' generation, and, at the same time, really seeing how we are betraying the future."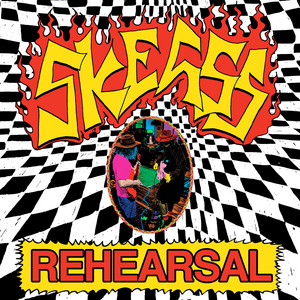 Skegss – Fantasising
Recently released album Rehearsal from Aussie punk trio Skegss manages to pair reflection and comedy. Fantasising is full of escapist charm: "When I'm occupied I don't have to think to breathe/As long as I'm making better memories/Cos these things last as far as I can see." Other great tracks from the album include Curse My Happiness, a drowsy, sun-bleached huge punk number and Picturesque Moment paying tribute to life itself, which has flavours of Shane McGowan / The Pogues.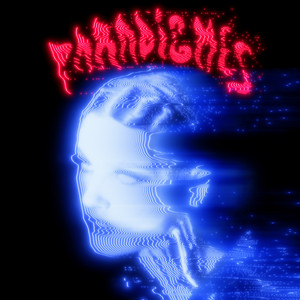 La Femme – Le sang de mon prochain
In advance of acclaimed French psych-rock act La Femme's third LP, Paradigmes (out 2 April), the dazzling experimental rockers have released one more single Le sang de mon prochain. "Geography must be important to us because of the fact we travelled quite a lot over the last few years, and different places brought different inspiration to us," the band explains, "We like the folklore of places and what comes out of them."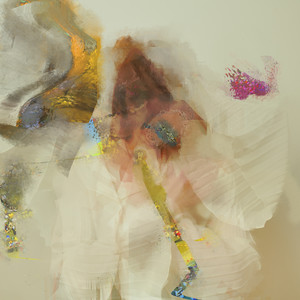 Flock Of Dimes – Price Of Blue
Flock Of Dimes, aka Wye Oak's Jenn Wasner, has released Price of Blue as the second taster of the album Head Of Roses. Jenn says "This song is about trying, and failing, to connect. It's about the ways in which, despite our best efforts, we misunderstand each other, and become so attached to stories that we're unable to see the truth that's right in front of us." Wasner's robust delivery is accompanied by lush meadows of harmonies. The song has a raw, grungey vibe to it, and it ends with a beautifully fuzzy guitar solo that features a tasteful amount of whammy-bar abuse.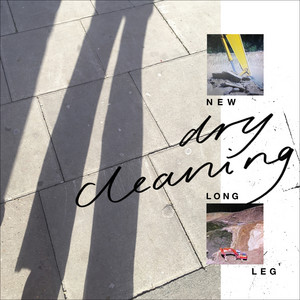 Dry Cleaning – Her Hippo
New Long Leg is Dry Cleaning's outstanding debut album full of surreal images, bizarre obsessions, and sense memories. The cumulative effect of Florence Shaw's narration is inexplicably wonderful. The spoken word is set to predominantly post-punk arrangements, with shadowy Gothic basslines and occasional dustings of psychedelic guitar. Shaw captures the mood of the whole album on Her Hippo with the tagline, "More espresso, less depresso." Life, of late, has been anything but caffeinated.
Attawalpa – Please Take Care (ft. Misty Miller)
London based indie newcomer Attawalpa (aka Luis Felber) releases new single Please Take Care from his upcoming Patterns EP. The track is a potent indie-ballad rooted in self-examination and in our opinion, has flavours of Jamie Taylor from The Phobophobes in the vocal delivery. Nestled within smoky atmospherics, soft acoustic guitars and soaring choral motifs is a stark and wholly relatable sentiment, with the wonderful Misty Miller (who we've been a fan of for years) providing backing vocals on the track. "Please Take Care is a song about being kind to yourself," Attawalpa explains. "It touches upon the endless pursuit of stable mental health, along with the acceptance that our demons and crutches are immobilising assholes."
You can check out the whole playlist here. Please follow the socials below for our weekly updates and share about the place!