Hello world,
Here's your latest FP Picks update .. loads of great new music as always inc Holy Youth Movement, Violet Skies, Jack Flanagan & much more … If you like what you hear please follow and share this playlist, it helps us keep doing our thing by getting the algorithms on our side. Also please support the artists featured in any way you can!
Until next week
Helen (Futureproof) x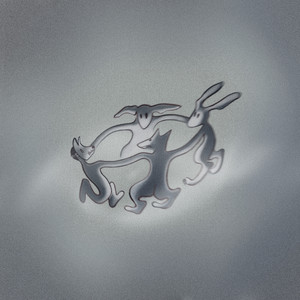 SBTRKT – BODMIN MOOR
English producer SBTRKT has returned with banging new single and the first in six years, BODMIN MOOR. "The title references a place in the south west of the UK called Bodmin Moor where in the late 70s there were sightings of a large cat… known as the 'Beast of Bodmin Moor' that was hunted… it was the seed for the creature on my second album cover… it represents my existing art." Immersive electronics gained with darkness, the new track finds SBTRKT re-contextualising club tropes within a distinct universe.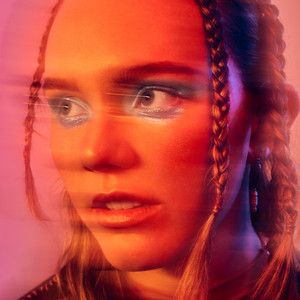 Sycco – Jinx
Australia's Sycco heads in a new direction with bass-driven infectious new single Jinx. The track digs into bassier synths and gritty beats inspired by UK garage, which makes sense given the 20-year-old started on the song in 2020 while visiting family in England. A Tame Impala fan, Sycco got the seal of approval from the band themselves when they selected her to support them on tour. For Sycco, Jinx isn't simply a feelgood bop. "I was in my Charli XCX praise phase," she explains "and in my feelings about leaving my UK family the next day, so I wanted to create something dark, melancholic, sad and quite stressful – I think the production reflects this, as well as the lyrics."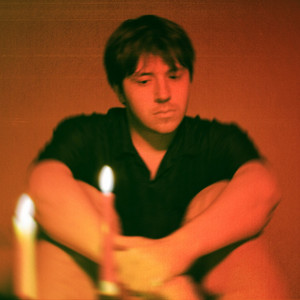 Kai Bosch – Blood
London based singer Kai Bosch has dropped hypnotic new single Blood, an exploration of mental illness, from debut EP Slipping out next month. High in drama and layers of delicate electronica, it's all topped off by Kai's unique and deeply emotional vocals. "Though the relationship in Blood was a purely fictional one at the time of writing, there have since been moments in my romantic life where the song manifested into reality – lyrics I had perhaps written before without much context suddenly held huge emotional weight," explains the 20-year-old. The track demonstrates how uniquely creative Bosch is. At 19, he produced this track in his bedroom.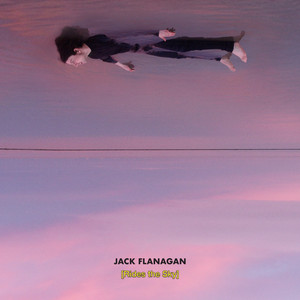 Jack Flanagan – Why Am I Only Here
Rides The Sky is Jack Flanagan's emotional and confessional rebirth debut record and the track Why Am I Only Here reverts to sunset-sheened guitar harmonies, breezing between the tones of Big Star and Gene Clark. Why Am I Only Here, co-written with his friend Martin, who plays guitar with Spiritualized, tells a story of each of them of being in stasis. Martin was due in the studio for a session with Flanagan, but having started his day with a joint, he arrived late, telling Flanagan he'd gotten to the end of his street and felt like he'd been walking for hours, and his only thought was 'Why am I only here?' Hearing the phrase, Flanagan told Martin they had to write a song with that title there and then. "At the time I was splitting up with the mother of my kid, so I wrote the first half, which is this very personal message to her, and then he wrote the end, which is about him smoking too much weed and not realising where he was!" – Line of Best Fit.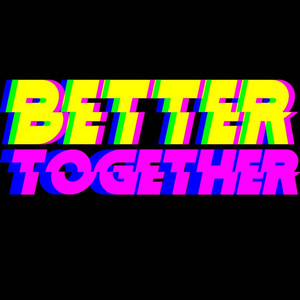 Holy Youth Movement – Better Together
Bristol 5-piece electronic rock'n'roll band Holy Youth Movement have dropped new single Better Together. With an arresting but super-cool groove and a fat bassline that just sits right in there, this track has touches of Kasabian and Primal Scream neatly tucked into its production style. Hypnotic backing vocals enter after a minute to drive the track forward, while a tastefully understated instrumentation slowly builds throughout before fading (wow, a fade… how 80s!). Loving the touches of slide guitar too, all intertwined amidst bubbling arpeggiated synth lines that poke their head up from time to time. No wonder Radio X's John Kennedy made it his X-Posure Hot One last week – oh summer daze!
Gently Tender – Love All The Population
Gently Tender recently shared new single Love All The Population and announced debut album Take Hold of Your Promise! Writing during the first lockdown, lead vocalist Sam Fryer notes that "like lots of people I had spent many hours reflecting on the togetherness of our existence pre-pandemic". The track is a philosophical musing about our ever-changing and ever-volatile current climate. Fryer says that "I was thinking a lot about the now-empty spaces – empty music venues particularly… So, this song was a bit of a lament to those." The band comprise members from Palma Violets, The Big Moon and Broadside Hacks so this track is a brilliant amalgamation of musicians who seldom fail to provide their growing audience with innovative, authentic and compelling music.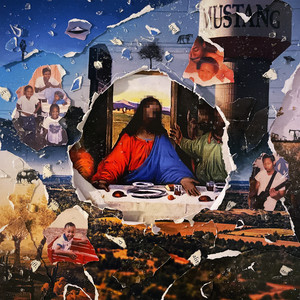 Bartees Strange – Black Gold
New album Farm To Table is a reference to Bartees Strange's newfound success: "I used to be on a farm, but now I'm at the table," he explained to Rolling Stone, referencing his childhood that was spent mostly in Oklahoma. On Black Gold, he intersperses snippets of conversations that were recorded (per the liner notes) during "dinners at my mother and father's house throughout the pandemic." It's a song about our tendency to want to immediately escape what raised us. "I was way too rough with how I left my town," he sings. "Now it's big city lights for a country mouse." Strange's genre leaps land so clean because of his remarkable voice. As a kid, he sang opera, and he can do pretty much anything. This album is totally enthralling and inventive.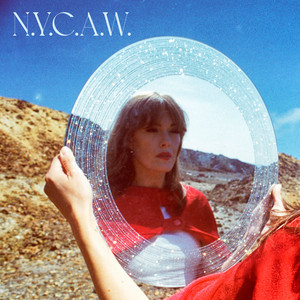 Gwenno – N.Y.C.A.W. (Radio Edit)
Cornish language art rocker Gwenno has just released her third album Tresor. Of track N.Y.C.A.W. Gwenno explains "A satirical prod at our current neoliberalist thinking, N.Y.C.A.W. (a well-known slogan in Wales against the rise of second homes) is a gentle reminder that community will always trump capitalism, and that all that matters in the end is love." Tresor, which translates as Treasure, is Gwenno's third album, and her second sung almost entirely in Cornish (Kernewek). It is a journey through different stylistic approaches, traversing folk influences, hitting the bright pop tones she's best known for, and looking in a more assertive direction.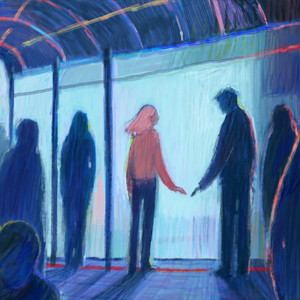 Alex Amor, The Deep Blue – Bad Tattoo
Glasgow indie-pop newbie Alex Amor brings rich vocals on the new single from upcoming EP The Art Of Letting Go. Written with Manchester indie-folk coven The Deep Blue who also lend backing vocals to the track, Bad Tattoo is a clear account of the aftermath of a relationship turned sour. "Bad Tattoo was written about a time when I wanted to forget someone," Alex explains. "They kept making unwanted appearances in my thoughts across the day: while I was walking home, doing chores, lying in bed awake at night. I find it bizarre how it's much easier to forget the good times but impossible to forget the bad. It seems that our worst memories are stored somewhere deep inside of us and as much as I wanted to erase this person from my head, they persisted on my skin like a bad tattoo."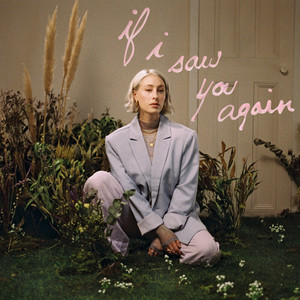 Violet Skies – Settle
Violet Skies – the Welsh singer-songwriter who has written for Diana Ross, LÉON, Mabel, Tiësto, and more – recently dropped her debut album If I Saw You Again. Back in 2019, the Welsh singer/songwriter was in London "after Notre Dame burnt down" and "there was a crazy cold snap in LA," which led to her reflecting on life: "Settle is the song I knew was immediately meant for the album," Violet Skies said in a press release. "Vocally it was the hardest to record but feels more like me than anything I've made in a long time. I chose to settle for a life I didn't really want for too long and I wasted time, and I feel like we all settle – for our governments, for our climate, for love – when sometimes you need to be brave and choose otherwise."
You can check out the whole playlist here. Please follow the socials below for our weekly updates and share about the place!