Hello world,
Here's your latest FP Picks update .. loads of great new music as always inc Yard Act, Guy Horne, Rainn Byrns & lots more. If you like what you hear please follow and share this playlist, it helps us keep doing our thing by getting the algorithms on our side. Also please support the artists featured in any way you can!
Until next week
Helen (Futureproof) x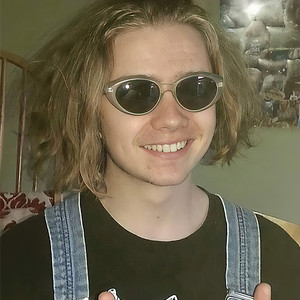 Rainn Byrns – How Can I Get You Out Of My Life
Infectious track How Can I Get You Out Of My Life, about moving on from relationships & cutting out the toxic elements in your life, is taken from Rainn Byrns' debut album New In Town – a treasure trove of lo-fi indie gems that express in intimate detail the songwriter's crappy-go-lucky take on life, relationships & navigating his way through early adulthood. Playing all the instruments himself, Rainn has an innate talent for writing from the heart with total honesty, even if it's a bit ugly sometimes, catching a mood that can be full of sadness but equally hopeful. His debut album is jam-packed with melodies & Rainn's on the nose lyrical delivery.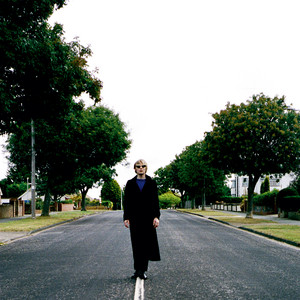 Dan Lyons – Frank
Frank is taken from Dan Lyons' debut album SubSuburbia which is best described as a trip – a story of loss, love, abuse and friendship, all set in the semi-fictional world of SubSuburbia. Dan states: "Frank was originally called Franc, and I can't remember why I changed it. It's about missing somebody you shouldn't, because they're bad for you. Maybe it's about being in love with somebody who's in a relationship with someone you know isn't good for them, who treats them badly. As with lots of the songs on the album, you can kind of take it how you like. There's no actual message there. East London features heavily…" Fantastic songwriting from this talented indie artist whose musical influences range from The Go Betweens to Radiohead, through to Leonard Cohen and Serge Gainsbourg.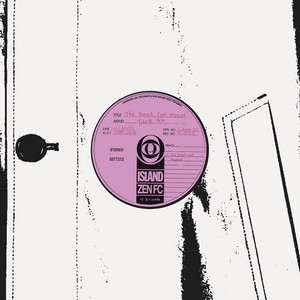 Yard Act – The Trench Coat Museum
Leeds indie heroes Yard Act recently dropped a new single. Frontman James Smith states: "The Trench Coat Museum is about how our perception of everything shifts both collectively and individually over time at speeds we simply can't measure in the moment. We often see our own beliefs as being at the absolute pinnacle of what should be the 'cultural norm', and whilst the completely human trait of being self-assured can't be helped, it's an absolute hindrance on our collective process." This witty, yet poignant track shows an evolution from the classic post-punk guitar sound into indie-dancefloor heroes. Another cracker!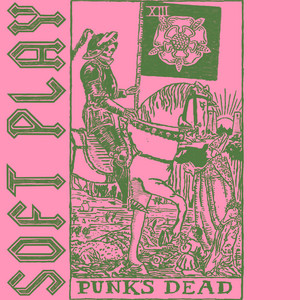 SOFT PLAY – Punk's Dead
Kent duo SOFT PLAY, previously known as Slaves, changed their name in late 2022 after acknowledging the historical baggage associated with it. The Mercury Prize-nominated duo have returned with Punk's Dead, a three-minute slice of riotous guitar rock that reflects on the name change: "We put that post up about our name change and the one thing we hadn't prepared ourselves for was the idea of pissing off people that thought we shouldn't change the name," Laurie Vincent told Rolling Stone UK. Release only comes at the song's bridge, which contains a surprising guest appearance from ex-Take That member Robbie Williams. The punk-inspired guitars subside in favour of soft, warped acoustic strums, as Williams declares, "I love you but I disagree". He dubs SOFT PLAY "snowflakes", though he adds, "But I'll still see you at your show".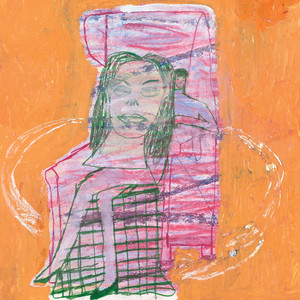 CMAT – Stay For Something
Irish artist CMAT has shared dramatic new single Stay For Something, about claiming your life as your own, pushing aside bad relationships and reclaiming your self-worth. Led by a rousing CMAT vocal, it's an amazing piece of songwriting. She states: "It's basically just about questioning why I stayed / suffered in a bad relationship for as long as I did, trying to desperately find some kind of meaning in the mess and then being embarrassed when I remember the good parts. It's not very lyrical or poetic, it's just a lot of emotion and energy – this song, to me, sounds like going for a run at 1am with your headphones on full blast, screaming through the streets in order to get away from your problems."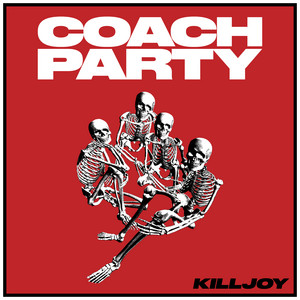 Coach Party – Be That Girl
Isle of Wight indie rock band Coach Party have dropped their new single Be That Girl from debut album, KILLJOY, out tomorrow.  The track is a cathartic alt-rock track about the realisation that you're no longer the person you once were. Drummer Guy Page shared: "It's one of the more inward and self-reflective songs on the record, and the one with the softest sonic edges. Retrospectively, it feels like a step closer to our early style as a band, which is nice". The song's home-footage-style music video acts as a visual diary of the band's life onstage and backstage over the past year, as they've performed over 100 shows while opening for the likes of Queens of the Stone Age and Wet Leg, playing major festivals such as Glastonbury, The Great Escape and more.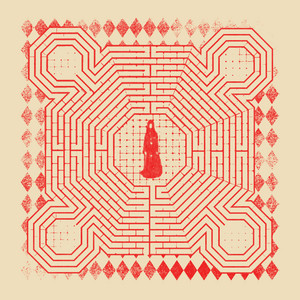 Slowdive – chained to a cloud
The haunting and beautiful new single Chained to a cloud from Slowdive builds around an electronic loop to emerge sounding sepulchral and hymnal, taken from the album Everything Is Alive – a selection of exquisite songs from the comback kids of shoegaze. Most of the lyrics are enigmatic and indecipherable, but the album is dedicated to Goswell's mother and drummer Simon Scott's father, who both died in 2020, and the title possibly reflects a quiet determination to stay positive. A skillfully constructed tune that keeps you enthralled.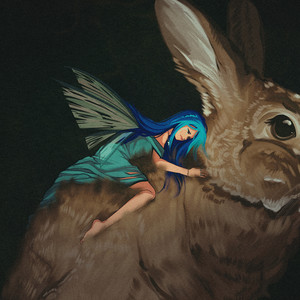 Kings Elliot – It's My Birthday
Kings Elliot has shared stunning, melodious new single It's My Birthday and says of the track: "This song explores the thoughts I have when the demons trapped in my head take over… they seem to get especially noisy on a day like my birthday. It's a day that carries a lot of pressures with it; subconscious pressure caused by expectations of how you're supposed to feel and act on that day. You should be happy, you should be social, you should celebrate. The light that shines on these days only serves to make me see my darkness more starkly, reminding me of how different I am." More great songwriting from Kings Elliot – a gentle lilting melody lifts this intimate lyric about those thoughts we've all had in some way around the yearly watershed. Keep calm & carry on…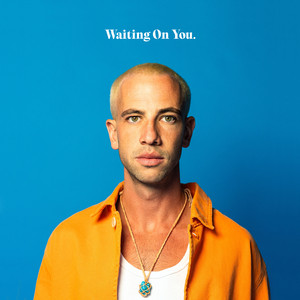 Guy Horne – Waiting On You
With a unique blend of soulful pop and heartfelt lyricism, the sun-kissed infectious track Waiting On You is a feel good anthem laced with dreamy guitars, live hand percussion, and innovative blues-tinted progressions. Hallmarked with his signature vocal rasp, Guy's enchanting lyricism and raw emotion come together in a track that makes for a fresh, captivating listen. Guy explains "Waiting On You is about getting on with things in your life rather than waiting for life to happen to you. I was frustrated and felt helpless so I picked up the guitar whilst sitting on the end of my couch and the song came out of me within 10 minutes." Guy has an innate ability to blend genres and experiment with different sounds he's influenced by in a fresh and modern way & we can't wait to hear more.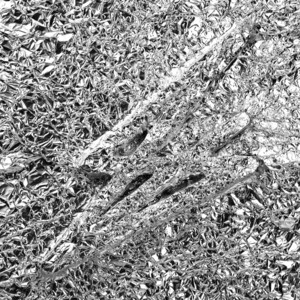 Say She She – Astral Plane
Discodelic pioneers Say She She recently shared funky, enchanting new single Astral Plane from their upcoming album Silver. They state: "Climb aboard the dream line and buckle up for a fantasy-facing cosmic ride. With stellar stargazing harmonies, the Say She She sirens will send you soaring on coloratura riffs to a celestial celebration where you'll meet your dream lover on an astral plane." Instantly infectious, it's a dose of all-out positivity, perfect for the summer months, with lush vocal harmonies – stunning!
You can check out the whole playlist here. Please follow the socials below for our weekly updates and share about the place!