Hello world,
Here's your latest FP Picks update .. loads of great new music as always … If you like what you hear please follow and share this playlist, it helps us keep doing our thing by getting the algorithms on our side. Also please support the artists featured in any way you can!
Until next week
Helen (Futureproof) x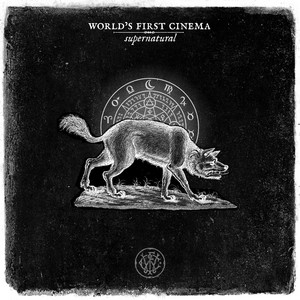 World's First Cinema – Supernatural
Dark, yet upbeat, pop-rock track Supernatural is the latest release from World's First Cinema and it takes you on an adventure through Victorian-inspired storytelling and other-worldly themes. They cleverly blend bedroom pop with electronic production and epic rock riffs to create a cinematic sounding bop that takes listeners on a journey into a "supernatural transformation". "Supernatural is a nod to the cinematic roots where this project first began", the duo share. "We feel that we've grown so much since we released our debut EP, and we feel our music is reflecting that."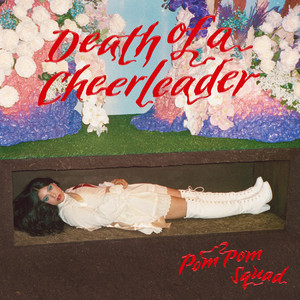 Pom Pom Squad – Crimson & Clover
Brooklyn indie-rockers Pom Pom Squad shared a new video for their horror-movie-inspired take on Tommy James & The Shondells' Crimson & Clover in honor of both Pride Month, and to support Bandcamp's Juneteenth Fundraiser. Both the song and video were made completely in quarantine. Frontwoman Mia Berrin said: "This year would have been my first Pride as an "out" person. It took me a long time to come to terms with my identity in a true and honest way … this song is my small celebration of the scary, complicated, empowering process of owning my black, queer identity."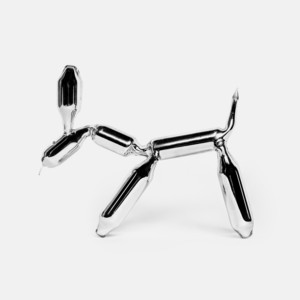 Fuzzy Sun – Fake It
Manchester alt-rock, indie-pop quartet Fuzzy Sun have made quite a name for themselves in their last three years of making music. After a tough year, and some time out to figure out the sound they want to put out, Fuzzy Sun have returned with Fake It, their first single of 2021. Of the track, vocalist Kyle Ross explains "The song itself is about feeling rather disenchanted with society and putting on a brave face when in fact you feel the complete opposite, which is something we can all relate to. It was inspired by a dark time, with the hope of things getting better."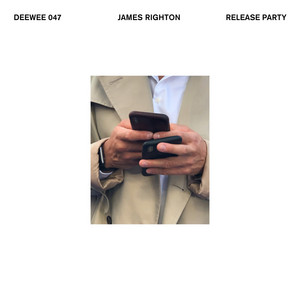 James Righton – Release Party
Release Party is a synth-pop number about "tension and release and the dreams and fantasies we make," former Klaxons member James Righton explains. It is featured on Soulwax's DEEWEE label and its new compilation Foundations, where Righton sits alongside artists like Laima, Bolis Pupal, Each Other, Extra Credit, Sworn Virgins, and Phillipi & Rodrigo. The slow-burning synth-pop jam has plenty of dancefloor-ready energy, with propulsive disco drums and elastic keyboard bass bobbing back and forth to create an elastic groove primed for any party you might be having.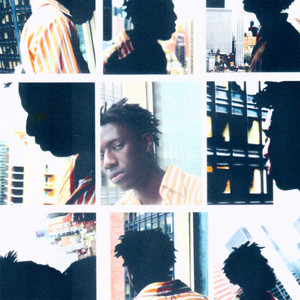 binki – Revolve
Binki has become synonymous with gritty, punkish energy. A second-generation Kenyan immigrant born in Pennsylvania, he became drawn to a career in music upon graduating from university and moving to New York City. Binki has quickly turned heads for his innovative fusion of pop, cavalier funk and bratty rock swagger. His debut is wholly charged with emotional clarity and an unrelenting commitment to the groove. Of the track, he said "Revolve is about magnetism. Opposites attract and all that, but also the opposite is true. For better or worse. What pulls us together and what pushes us apart?"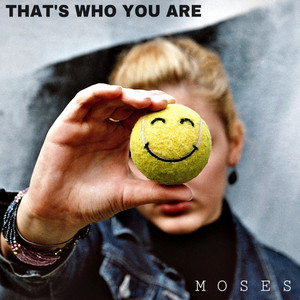 MOSES – That's Who You Are
London quartet MOSES have been gaining more and more attention thanks to their fusion of innovative contemporary music and rock and roll. Their previous success has built up to the release of debut album Almost Everything Is Bullshit – a 10 song record with their most recent anthemic tracks. Their unique take on songwriting and quirky lead singer Victor Moses' vocals runs steadily throughout the whole album, merging consistency with experimentation.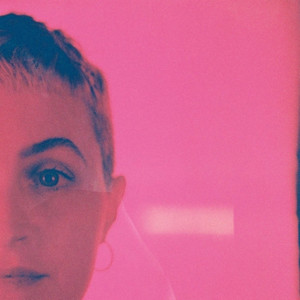 HAVVK – Automatic
Irish ethereal post-rock outfit HAVVK have announced their sophomore album Levelling and shared their stirring latest single. "Automatic is about cherishing childhood friendships and the way that they evolve," singer and bassist Julie Hough says. "It's about snapshots that will always be imprinted in our minds". Since their debut release in 2016, HAVVK have continued to produce a relentlessly dynamic, haunting sound that steers and surprises the listener from moments of immersive shoegaze to thrashing punk rock.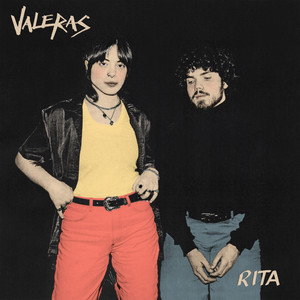 VALERAS – Rita
Reading duo VALERAS have been busy during the pandemic writing, recording and working towards their debut album. With a new EP planned for late summer, the band return with a bang to preview this new material with their hook-heavy new single, Rita. The track finds the band combining the frenetic indie-rock sensibilities that have seen them earn early plaudits across press and radio, with alt-pop inflected songwriting that is simultaneously more personal, energetic, and melodically encapsulating than anything released to-date. Speaking about the themes behind the new single and video, vocalist and co-songwriter Rose Yagmur says "Rita is a reflection of an experience a lot of people including us have gone through. It is a story about a hard-working woman named Rita who defies the negative surroundings that try to stop her from doing what she is truly passionate about."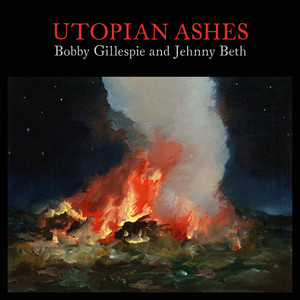 Bobby Gillespie, Jehnny Beth, Primal Scream – Your Heart Will Always Be Broken
Primal Scream frontman Bobby Gillespie and Savages frontwoman Jehnny Beth are an odd coupling — he's prone to loose, decadent, druggy overtures while she actually screams primally — and their differences become even more apparent on Utopian Ashes, a concept album of sorts that they made together about two lovers' preamble to a divorce. And like any couple in disarray, the Venn diagram of their respective worlds seem only to intersect barely. When they do, it can be beautiful; when they don't, it's uncomfortable to be around, yet even then their unique talents can sometimes be a song's savior. Americana sounding Your Heart Will Always Be Broken recalls Gram Parsons's work with Emmylou Harris and is a kind of sawdust flavoured lament to lost love, and lingering trauma.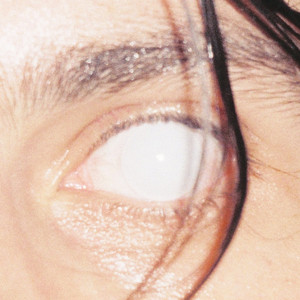 Armlock, Nearly Oratorio – Turf War
Armlock, the project of multi-instrumentalists, Simon Lam and Hamish Mitchell, recently shared single Turf War, an ode to moving on without closure. Lowkey strings play as Lam sings, "Never spoke that's how I fight," nailing the way the things left unsaid often hit the hardest. There's an essence of mixed feelings to the track, combining bitterness at the loss of the relationship with thankfulness that it happened in the first place: "I loved when my fingers froze/I loved when we got the perks/I loved when we missed the flight/We were vengeful through the night." The song ends with wordless harmonies over a soft but insistent drumbeat, accepting that things will continue on, for better or worse, with or without reconciliation.
You can check out the whole playlist here. Please follow the socials below for our weekly updates and share about the place!