Hello world,
Here's your latest FP Picks update .. loads of great new music as always … If you like what you hear please follow and share this playlist, it helps us keep doing our thing by getting the algorithms on our side. Also please support the artists featured in any way you can!
Until next week
Helen (Futureproof) x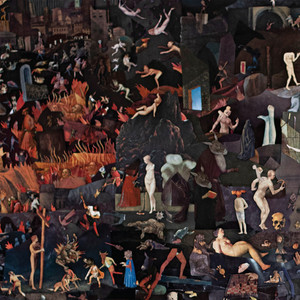 Psychedelic Porn Crumpets – Bubblegum Infinity
Perth-based rock quartet Psychedelic Porn Crumpets just dropped their first new music of 2022: the upbeat, infectious single Bubblegum Infinity, from upcoming fifth album Night Gnomes. In a press statement, vocalist/guitarist Jack McEwan said that although there were "mixed opinions of this song in the group", he is "sticking by" Bubblegum Infinity. "I like its pop sensibility and melancholy notions," he said. "It's cheerful and good natured; it's not trying to be something profound, more a statement of life at this time and by calling it Bubblegum Infinity, we're showcasing that lighthearted vulnerability." We certainly can't stop singing along & check out the wacky video – nice!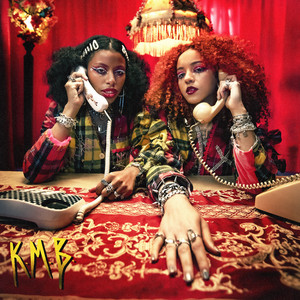 Nova Twins – K.M.B.
Latest catchy yet aggressive single K.M.B. ("Kill My Boyfriend") from Nova Twins is a break-up revenge fantasy that the band says "will stitch-up the hearts of the heartbroken, teaching the ones who broke it a lesson." It comes from their forthcoming album Supernova out this spring. The track is accompanied by a tongue-in-cheek music video which was co-directed by the band themselves. "Inspired by the sound and feel of the '90s, we wrote and filmed our version of a playful horror movie," Nova Twins explain. We're loving it here – what an earworm!!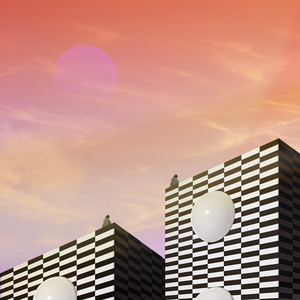 Melt Yourself Down – Nightsiren
Lauded London 6-piece Melt Yourself Down are back armed with a new approach for their fourth studio album Pray For Me I Don't Fit In, released via Decca Records on 18th February 2022. Created for misfits, by misfits, the album sees Melt Yourself Down embrace a celebratory punk agenda. Having realised they are never going to fit the mould, the group deliberately draw on their myriad influences, speaking all languages musically and lyrically. On the ethos of the album, Sax pioneer Pete Wareham says: "We don't fit the archetype. This has felt like a problem, for too long, but poetry and art rely on exploiting archetypes. Now we understand that being who we are is all we have and, if that doesn't fit, so be it."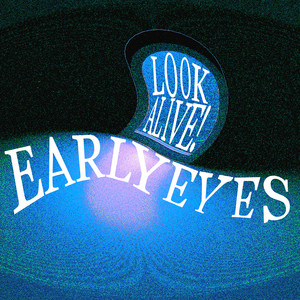 Early Eyes – Dying Plant
Minneapolis-based Early Eyes have dropped the single Dying Plant fm upcoming album Look Alive! "It almost feels like Look Alive! is a direct response to the pandemic," bandleader Jake Berglove reflects. "It was like, oh, my goodness, all of our capitalist anxieties just came true! We took all of that anxiety and angry energy and put it into making a really f***ed up album." Look Alive! vibrates with angst, punctuated by computerised glitches and disintegrating threads of abandoned melodies that echo in the distance before roaring back to life. It looks ahead to a post-genre future where emo, post-hardcore, Japanese city pop, and musical theatre can coexist peacefully on one album.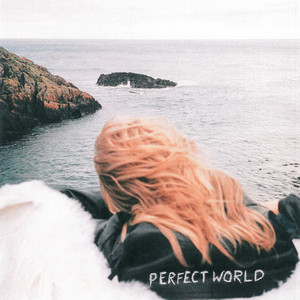 Wings of Desire – Perfect World
UK dream-pop duo Wings Of Desire have released soaring new single Perfect World. It was inspired by a trip to Berlin during which the duo visited the legendary Hansa Studios. "Perfect World is about everything around you falling apart so that something even better can form in its place," they explained in a statement. "Out with the old and in with the new as they say. It's a melancholy sweetness against a backdrop of industrial optimism." Definitely a Bruce Springsteen vibe going on and we're loving it.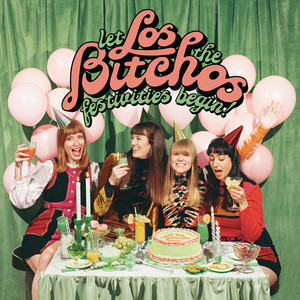 Los Bitchos – Try the Circle!
Let the Festivities Begin! is the debut album from instrumental London-based quartet Los Bitchos – it's unconventional, rule-breaking and mind-bending! An intoxicating mix of retro-futuristic surf guitar sounds and galloping drums, the record boasts the exact feeling of a Tarantino soundtrack to an all-female 70s Western. Their global lineup feeds into their purely instrumental sound, with everything from Latin American pop to Anatolian rock thrown into the pot. Get your cowboy hat and lasso ready with spaghetti-western psych & surf-stomper Try The Circle!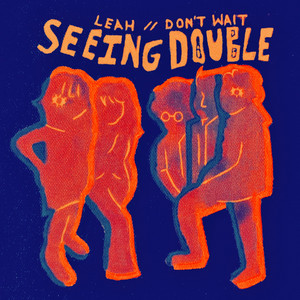 Seeing Double – Leah
NY based rock band Seeing Double is electrifying the college music scene in their tiny upstate town by building a fanbase and reputation among the community with their high-energy shows. The band sees playing live as an opportunity to make a connection with the audience through their eccentric stage presence and upbeat original music. Combining their signature twin harmonies, feel-good grooves, and punchy instrumentals, "The Doub" creates a unique sound reminiscent of 70s pop-rock and modern indie with their growing catalogue of songs. Their first release: a double single called Leah//Don't Wait, has got us grooving here!
Mall Girl – For Hannah
Norwegian art-pop outfit Mall Girl share new single For Hannah fm upcoming debut album Superstar, out April 29th via Jansen Records. The band said "All the feelings and thoughts you hide from the other person in a relationship, where do they end up and what will they lead to? As life keeps on moving forward towards an uncertain future, you sit and wonder what your desires are in the midst of all the uncertainty." An experimental shift in their creative process led to the creation of songs bursting with infectious hooks, hypnotizing grooves and punchy lyrics. What a great track.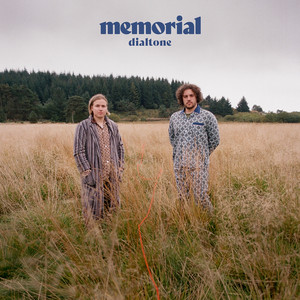 Memorial – Dialtone
Folk-pop duo Memorial release their self-titled debut studio album on April 29th. They said "The album was a joint therapy for us, there would be no songs if we didn't create a sacred space to talk openly and honestly without prejudice. In the process we were able to reach the depths of our heartbreak, family issues, loneliness and friendship and cathartically wrenched them into 12 songs. Of the new single, they said, "Dialtone was written after we'd moved a long distance away from each other. We'd worried about the impact it could have on our friendship. It just so happens that in that year or so we'd both endured some drastic changes in our lives, but the distance created a pathway for more meaningful communication." It's an enchanting, beautiful track.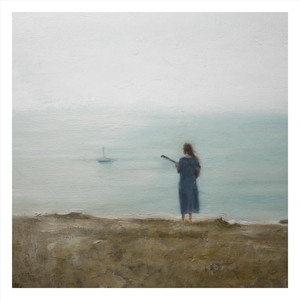 Malin Andersson – Reef
Scandinavian singer-songwriter Malin Andersson has dropped new single Reef – the first single from her upcoming album Space To Feel. The track's lush arrangement of ethereal guitars & textured strings is the perfect accompaniment for Malin's mellifluous vocal style & intense sensitivity. The idea behind Reef grew from concerns around the world's environmental crisis & humanity's elemental connection to nature & Malin says "Reef is the first in a collection of songs I'm writing about 'high sensitivity', deciding to no longer apologise for my own vulnerability whilst encouraging others to do the same. It's a gift to be sensitive, use it & don't hide it!" It's a stunning, beautiful track – do yourself a favour and have a listen!
You can check out the whole playlist here. Please follow the socials below for our weekly updates and share about the place!