Hello world,
Here's your latest FP Picks update .. loads of great new music as always including Divorce, Emmrose, Cooper T & more. If you like what you hear please follow and share this playlist, it helps us keep doing our thing by getting the algorithms on our side. Also please support the artists featured in any way you can!
Until next week
Helen (Futureproof) x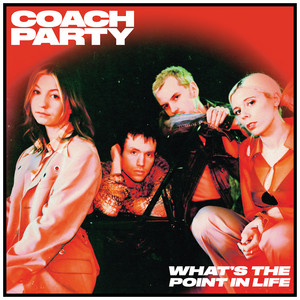 Coach Party – What's The Point in Life
Isle of Wight's Coach Party have dropped upbeat, infectious new single What's The Point In Life from their forthcoming debut album KILLJOY. The band's Guy Page says: "We set out to write an opening track for KILLJOY and We're All Gonna Die – as it was initially named – was almost fully formed that afternoon. It's not really a negative sentiment, but is more our way of saying that life is for living. So, do what you wanna do, we'll do what we wanna do, and then everyone's happy. We ultimately share the same fate, so make your life your own". The band embark on an EU headline tour this autumn, accompanying their UK dates in September and October.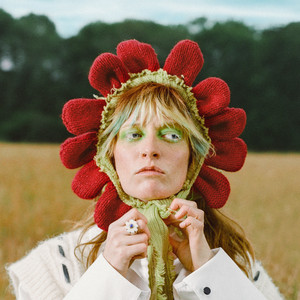 Orla Gartland – Kiss Ur Face Forever
Irish indie-pop icon Orla Gartland has made her highly-anticipated return with new cynical, soppy single Kiss Ur Face Forever and it sees the artist lean into the more upbeat, electronic and rock-infused side of her sound. "This song is about being in love and split down the middle by it," she explains. "On one side excited and energised, the other side cynical and withheld. I really love the erratic guitars and the urgency of the drums in this track – hearing the intro literally gets my heart rate up." An infectious belter for sure!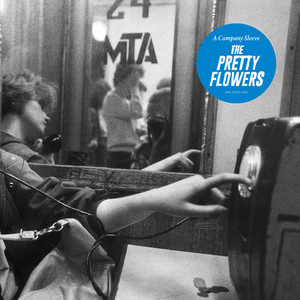 The Pretty Flowers – Wildflowers
LA four piece indie-rock band The Pretty Flowers have dropped an explosive third single from their album A Company Sleeve. The lyrics partially deal with the challenge of working a corporate job and trying to stay creative and happy with art outside of work. Their music has been described as hooky, heartfelt and literate. What a great sounding band arrangement on this track with crashing guitar chords, soaring melodic top-lines and a drummer that takes no prisoners with those snare drum rolls – epic stuff!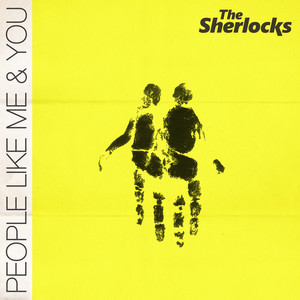 The Sherlocks – People Like Me & You
The Sherlocks have just dropped their new album People Like Me & You and we give you the infectious, upbeat title track. Speaking of the album, vocalist and guitarist Kiaran Crook said: "The new album is honestly full of really good songs with strong choruses. When we were going in to make this album, we went in there with ideas as opposed to fully fledged songs and I believe that's where the magic lies in this record. We went with our gut every single time when it came to making decisions about the structures, the lyrics and all the sounds used to create something we would be proud of and I'm absolutely blown away with how it has turned out." An anthemic banger for sure – amazing stuff!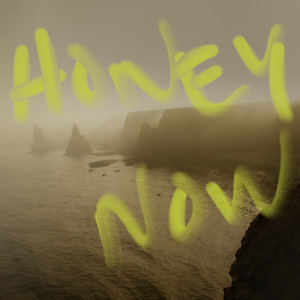 Neon Waltz – When All Is Said And Done
As with their previous release, Scottish indie-rock band Neon Waltz have done it again and produced a real earworm with new single When All Is Said And Done. We're loving the lyrics in the chorus & the backing track just keeps on giving on the energy front. Lead singer Jordan Shearer states: "It started out as an acoustic guitar demo during lockdown. It's based on relationships and people that fell apart in the past few years, watching it happen in real time but being powerless to change the course of a downward spiral. You observe that sometimes people can't be mended, no matter how much help they've received. Although, even at its worst you have to keep hope".
Megan Wyn – You Don't Get It
Singer-songwriter Megan Wyn has dropped debut single You Don't Get it, a hugely confident debut with a subtle alt-Americana undercurrent showcasing her rich emotive voice. Wyn states: "It's a song about coming to terms with the feelings that come with starting a new chapter in your life. When I was 16, I moved from a very small town on Anglesey to Manchester, which is, of course, a much bigger city. With starting such a different chapter in my life, I experienced a lot of overwhelming feelings that I didn't quite understand or expect to feel. This song is me explaining to myself that it's okay to feel those feelings. Although I had an overwhelming feeling of homesickness, I knew that this was the right step in order for me to grow as a person. This song is all about that journey." A stunning track with beautiful vocals and heartfelt lyrics.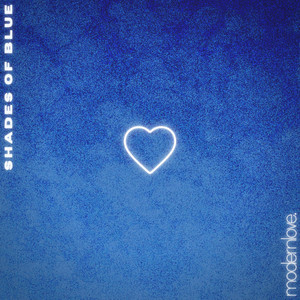 modern love. – Shades of Blue
Irish indie-rock band modernlove. have shared their banging new single Shades of Blue. The band states: "Shades of Blue is a love song at heart that celebrates the small moments that you cherish with your partner and the freedom of fully embracing someone. It also reflects on the challenges of maintaining a relationship whilst on tour, having no money and making mistakes that leave you wondering if you're subconsciously not allowing yourself to be happy. Pretty deep. Sonically, we wanted to capture that sense of feeling overwhelmed, that all-engulfing sound, so we brought in everything from our softer side and heavier side into one." The track features subtle electronic intricacies and heartfelt lyrical vulnerability, with lots of anthemic heavy rock energy in the chorus.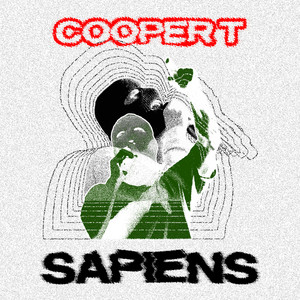 Cooper T – Original
Mancunian masked marauders Cooper T recently dropped their debut EP SAPIENS alongside the stunning visuals for new single Original. Of the single, Jack notes: "Dunno who needs to hear this song but it's meant to be a friendly wake up call to a generation of wanna be creatives who lack substance and integrity in their work. Its more about everyone else being unoriginal rather than it being a big ego show for us, we are just aware we do our own thing without trying to." A mixture of influences sit well together on this intrinsically British creation that expresses feelings of social alienation – an interesting, unique track. They're gaining a reputation as one of the most exciting, energetic, and relevant must-see live acts – great stuff!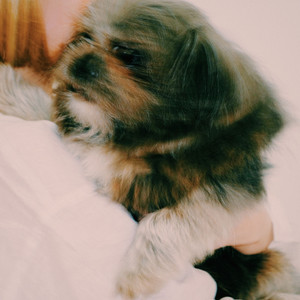 Divorce – Birds
Nottingham band Divorce recently shared their track Birds. Co-vocalist/guitarist Felix Mackenzie-Barrow stated: "I was carrying a lot of insecurity that felt like it was piling in on me from all angles but this song was an attempt to reshape those feelings into something positive. I wanted to remind myself and all of us in the band how much belief we have in each other and in the truth of what we're doing together." Divorce will be head­ing out on a head­line UK tour this Novem­ber, with tick­ets going on sale at 10am on 15th June, and the four-piece will also play a string of dates sup­port­ing Willie J Healey. Great songwriting and a beautiful mix of vocals on this catchy track.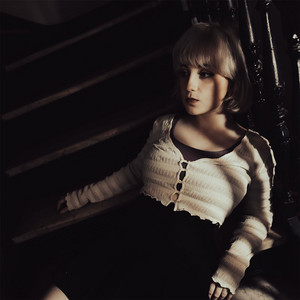 Emmrose – Electric Nights
Indie Artist Emmrose has shared her new Indie-Pop single Electric Nights, co-written and produced by fellow Brooklyn indie pop artist Richard Orofino. We're loving the Cigarettes After Sex feel of this production and the sense of melody on the vocal performance combined with excellent lyrics – it's well on the money with touches of Holly Humberstone in there for good measure too. Emmrose states: "My own idea for a 1980's era John Hughes movie inspired the lyrics of the song. A guy has a huge crush on a cheerleader (who was dating the football captain, of course) and he asks her to go to prom with him, and, surprise-surprise; she says no. I wrote the lyrics as if we were watching a slow dance where you didn't have anyone to dance with, and you were rejected by the person you liked."
You can check out the whole playlist here. Please follow the socials below for our weekly updates and share about the place!