Hello world,
Here's your latest FP Picks update. We've got fantastic tunes from Mount Forel, Hazlett, Al Costelloe & so many more. If you like what you hear please follow and share this playlist, it helps us keep doing our thing by getting the algorithms on our side. Also please support the artists featured in any way you can!
Until next week
Helen (Futureproof) x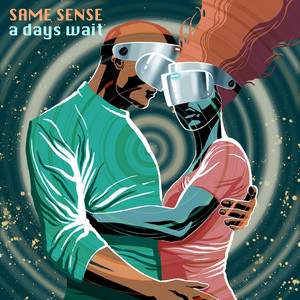 A Days Wait – Same Sense
Canadian based duo A Days Wait recently dropped new dream-pop single Same Sense taken from their upcoming EP Lifeline with all proceeds from this project going towards charity. A Days Wait state: "It's about how often in a relationship one person is up and one person is down. You try to pull each other up and optimistically find those blissful moments where everything clicks." A Days Wait produce Nostalgic synth/dream pop tunes and have been making music together since early high school. The band started organically in 2020 and three EPs later, with help from producers Day Wave & Mitch Bowden, they're still producing the melodic music they love.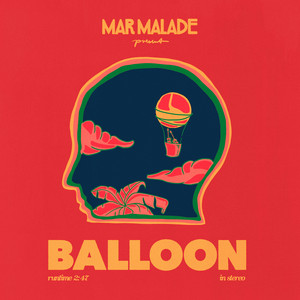 Mar Malade – Balloon
Mar Malade is the duo of Alexander Hauer and Michèl M. Almeida, two friends who actually only met regularly for coffee and at some point found themselves in a band almost by coincidence. Over time, their first recordings together grew into an entire album, which now has more than 300,000 monthly Spotify listeners and over 15 million streams. New single Balloon is released alongside the announcement of their second, same-titled album which reveals, as on their debut MAR Malade, their deep love for special, organic sounds: The rattling and rustling beat in the background, the deep-vocal ornaments and the reduced acoustic guitar, which is enriched in the chorus by very timid string inserts.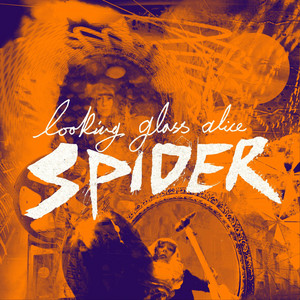 Looking Glass Alice – Spider
A great production here with discordant ear-candy playing off against a confident vocal performance. In some ways the various sections shouldn't in theory work but they do, and very well too. The middle-8 comes out of nowhere to totally change direction before dropping back into the simplistic vocal hook to great effect. The brashness of the production with flecks of reverb & echo added to the odd word makes this a bold addition to this weeks playlist and we love it! With a name like Looking Glass Alice and singing about the spiders running around inside their brain, this is a truly original take on contemporary psychedelia – bring it one why don't cha!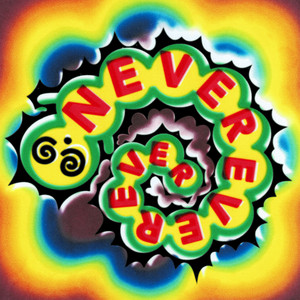 Sharktank – Never Ever Ever
Vienna based alternative indie trio Sharktank have dropped a new single with twangy bass and conscious 90's rap lines, from forthcoming album Acting Funny, due for release March 2023. The band explains, "Never Ever Ever is about standing up for yourself and not letting anybody tell you how to act, what to think, and especially how to feel. Even if it's a person you're really close to, you shouldn't let them dictate those aspects of you. It's good to have your own thoughts and let yourself feel certain feelings and express or speak what's on your mind." With its laidback drums, gorgeous vocals and warming basslines, the upbeat Never Ever Ever is definitely one to check out.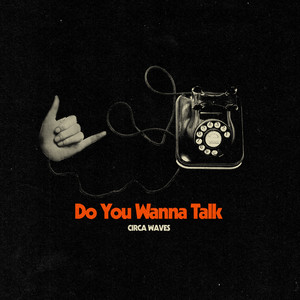 Circa Waves – Do You Wanna Talk
Liverpool indie band Circa Waves announce fifth album Never Going Under and share upbeat new single Do You Wanna Talk. Speaking of the album, frontman Kieran Shudall explained: "Never Going Under speaks to that uniquely modern phenomenon of genuinely not knowing what type of world our kids are going to find themselves in in 30 years. Physically, environmentally, politically we are completely in the unknown. That scares us all but ultimately we know we can never give up on the future because how can you?" An infectious indie banger, the track combines upbeat lyrical delivery with raucous, rousing instrumentation and we love it.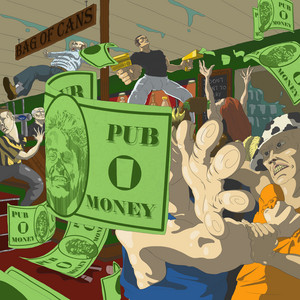 Bag of Cans – Pub Money
Indie punk quintet Bag of Cans recently dropped a banging new single. Pub Money is the band's shameless attempt to write "an anthem for the terraces", with football chant-style vocals alongside now-signature squealing guitars and a pounding rhythm section. At the song's core is the all-too-familiar inner grappling that occurs whenever the threshold of a drinking venue is crossed. "I don't want to worry, come on pub just take my money," muses lead singer George before the confession: "I'm a little short on money, maybe pub don't take my money." Pub Money points the way towards a debut album, due spring 2023 or whenever they can be prised away from the bar!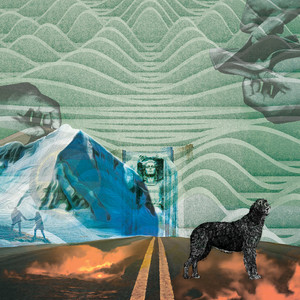 Mount Forel – To Hell With You All
London based avant-rock band Mount Forel return with their second album Sub Rosa Stories. It's an uneasy group of secret symphonic modern tales telling stories of chaos & consequence from somewhere in the world. The connection between the tales isn't so much the people involved, but in how the repercussion from a seemingly small decision can end up affecting people on a much grander scale. To Hell With You All is about the ethos of the powers in the UK with important public bodies being told "do more with less" year on year which is directly affecting the general public. We're now hitting a crunch point where important work isn't getting done, resulting in necessary systems and safety nets being defunded and scrapped. The 'haves' in government seem to be pulling up the ladder with the end point being either mutual destruction or either the 'haves' or the 'have nots' wiping the other out. Amazing stories from a fantastic rock band – definitely an album to check out and go see their fantastic live performance if you get the chance.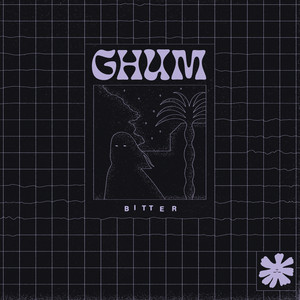 Ghum – Shallow
As this epic adventure slips into view, you could be forgiven for thinking this a lost Joy Division tape but then Laura Guerrero Lora's distinctive vocal brings you right back in the present and leads you by the nose through this wonderful piece of darkness amidst the light. As the track crescendos, the vocal keeps the tension bang on the money intensifying the mood with surgical precision, while the band steadfastly go with her to create a block of pure aural emotion – seriously cool and reassuring to know there are bands like this in the world these days!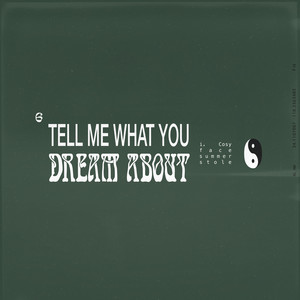 Hazlett – Tell Me What You Dream About
Stockholm based indie-folk artist Hazlett has announced his upcoming debut album Bloom Mountain, due out Jan 2023. To accompany the announcement, Hazlett has shared his infectious new single Tell Me What You Dream About. Featuring hypnotic guitar work and irresistible melodies fit for a road trip, the song dares us to see things from a different perspective. "I think you need to step out of your own self to see things clearly sometimes. Life becomes pretty heavy when you can't brush by a little inconvenience or the fear of failing," Hazlett explained. "So, I tried to picture what my future self would be telling me if we were friends. Waiting for me, cheering me on and reminding me of everything I've done so far. I think we forget that we need to encourage ourselves from time to time." We have supported this artist previously and love his stunning vocals and great songwriting – we look forward to more!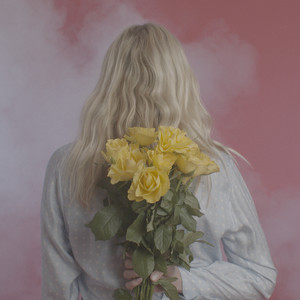 Al Costelloe – The Other Side
A while back, London-based singer-songwriter Al Costelloe released indie-pop track The Other Side, recorded both in her bedroom, and Yuck's Max Bloom's studio. She says of the track: "The Other Side is about finding happiness after a dark time. It was written towards the end of the first national lockdown and embodies an optimistic hopefulness for the future." It's a homage to America's west coast with vibrant breezy melodies, reminiscent of halcyon days gone by and a hopscotch of emotive lyrics that hit all the right notes. What a beautiful, highly infectious track with stunning vocals and lyrics we can all relate to – can't stop listening to this one!
You can check out the whole playlist here. Please follow the socials below for our weekly updates and share about the place!