Hello world,
Here's your latest FP Picks update .. loads of great new music as always … If you like what you hear please follow and share this playlist, it helps us keep doing our thing by getting the algorithms on our side. Also please support the artists featured in any way you can!
Until next week
Charlie (Futureproof) x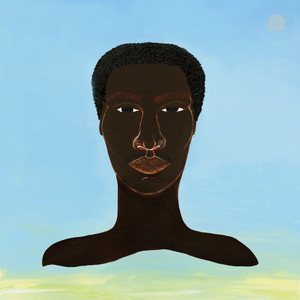 Made Kuti – Free Your Mind
Made Kuti is the grandson of legendary Fela Kuti and son of four-time Grammy nominee Femi Kuti. Speaking about his latest release, Made says, 'Free Your Mind' is very much inspired by the teachings I received from my father and his efforts to make me understand exactly what the black man and woman's situation is in Nigeria, Africa, and around the world. I think freeing your mind is, in a way, the opposite of what the phrase actually sounds like. 'Free your mind' almost sounds like decadence, like 'don't be constrained by anything, just take things as they are.' I think the true meaning of 'free your mind' is to be critical. It means use your mind to its full potential—to think, to try to find answers and ask the right questions.'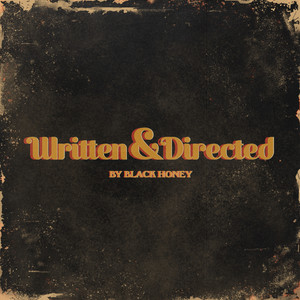 Black Honey – Believer
'Believer' is the first taste of Brighton group, Black Honey's new album 'Written & Directed, out on 19th March. The band's Izzy B. Phillips explains that, 'Believer' is a song to accompany your existential crisis. I wanted a religious satire that was eye rolling at all the patriarchal nonsense of spiritual sense of self. I wanna believe in me, the outsider and the underdog. It's like coming of age, coming out and coming up.'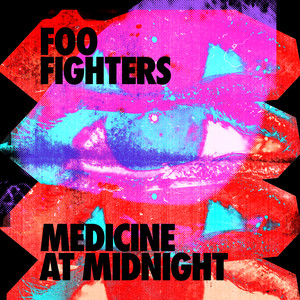 Foo Fighters – Waiting on a War
'Waiting on a War' is the third single released from Foo Fighter's tenth record 'Medicine At Midnight', out this week. Frontman Dave Grohl explained the lyrics' conception: 'last fall, as I was driving my daughter to school, she turned to me and asked 'Daddy, is there going to be a war?'. My heart sank as I realized that she was now living under the same dark cloud that I had felt 40 years ago. I wrote 'Waiting on a War' that day. Everyday waiting for the sky to fall. Is there more to this than that? Is there more to this than just waiting on a war? Because I need more. We all do.'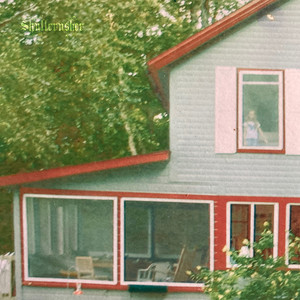 Skullcrusher – Song for Nick Drake
Skullcrusher is back with a new song called 'Song For Nick Drake.' 'Song for Nick Drake' is about my relationship to the music of Nick Drake. It recalls moments in my life that are viscerally intertwined with his music, specifically times spent walking & taking the train,' Skullcrusher said in a press release. 'The song is really my homage to music and the times I felt most immersed in it.' I've told this story before but whenever I hear Nick Drake I think of a girl in Scotland who I met on my semester abroad. She made me a tape with The Best of Leonard Cohen on one side and a homemade collection of Nick Drake songs on the flip. (This was years before the "Pink Moon" Volkswagen commercial.) She was smart and funny and pretty but troubled, and the exoticness of my Americanism only kept her interest for a short time. But I'll always be grateful that she introduced me to those two artists.'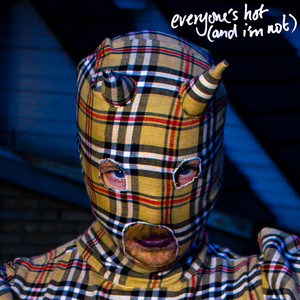 Lynks – Everyone's Hot (And I'm Not)
Lynks is an up and coming South East London based pop artist. His latest single is 'Everyone's Hot (And I'm Not). Speaking of the new song, Lynks wrote: 'I wrote it on the bus home after a night out where I got pretty violently rejected by a guy I wrongfully assumed was gay. That's a very specific feeling that I think only queer people will fully understand.'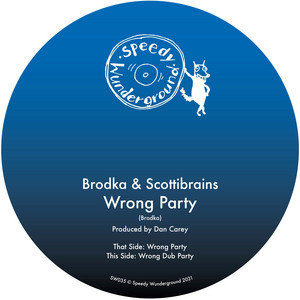 Wrong Party – Brodka, Scottibrains
The new release on Speedy Wunderground and the 35th in the label's single series comes from Brodka and Scottibrains. In their strong tradition of new / unlikely collaborations the new single 'Wrong Party' is a collab between acclaimed Polish superstar Brodka and in-house Speedy band Scottibrains (made up of label boss Carey, Boxed In's Oli Bayston and drummer Liam Hutton).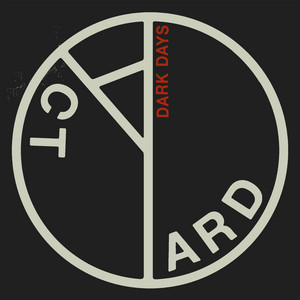 Yard Act – The Trapper's Pelts
Fast-rising Leeds group Yard Act recently released their debut EP 'Dark Days', Taken from it is single 'The Trapper's Pelts'. The band say: 'it was the first tune we ever wrote, the bass riff felt so instant and primitive. We wanted to stay true to that gut reaction so we didn't change a thing about it. The gnarly, knuckley sound looping round and round made me think about the sheer brutality of routine. Lyrically it came together really fast, I like to write in a stream of consciousness style and then tailor to fit after when I've got to grips with what I'm going on about.'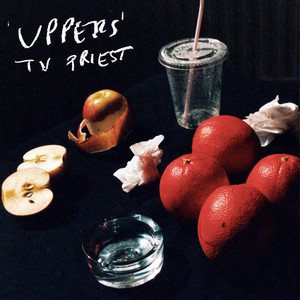 TV Priest – Press Gang
'Press Gang' is  taken from TV Priest's debut album 'Uppers' released last week The track got its first play from Lauren Laverne on BBC 6Music yesterday morning. Press Gang takes inspiration from lead singer, Charlie Drinkwater's, grandfather's work as a photojournalist and war correspondent on Fleet Street, between the 1950's and the early 1980's. Press Gang is a commentary on the distribution of ideas and information, and how the narrative of the 'death of the print media' has been instrumental in a post-truth world.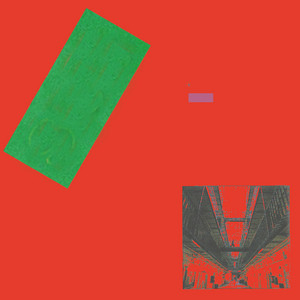 Butch Kassidy – Heath
Butch Kassidy are a  London based four-piece. 'Heat' is an explosive, vigorous post-rock masterpiece. Inspired by bands like Swans, Slint and Godspeed You! Black Emperor, their deafening live performances place them amongst London's most compelling new guitar projects. Their coruscating walls of sound, affinities for improvisation, minimalism and metal set them apart from other newcomers, and on the strength of early live shows, they were long-listed for Glastonbury's Emerging Talent Competition and invited to perform at BBC Radio 1 Huw Stephens' 'Presents' showcase.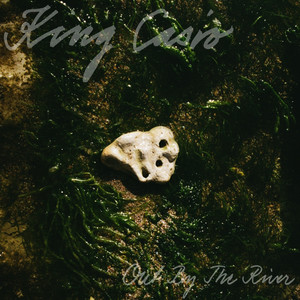 King Casio – Out by the River
Anglo-Swedish trio King Casio released single 'Out by the River' back in November, following on from the success of their singles 'BBBC (Big Black Black Black Cloud)' and 'Shadows'. Their charming lo-fi sound has been championed by the likes of John Kennedy at Radio X, KCRW and The Line Of Best Fit. Vocalist Aaron King teamed up once again with Swedish-formed, London-based Indie group Francobollo this time with Oli Bartoon Wood (Porridge Radio, Molly Payton, Declan McKenna) on mixing duties. 
You can check out the whole playlist here. Please follow the socials below for our weekly updates and share about the place!