Hello world,
Here's your latest FP Picks update .. a day early this week as we're off to have fun at The Great Escape & watch our artist Rainn Byrns play! Loads of great tunes again and if you like what you hear please follow and share this playlist, it helps us keep doing our thing by getting the algorithms on our side. Also please support the artists featured in any way you can!
Until next week
Helen (Futureproof) x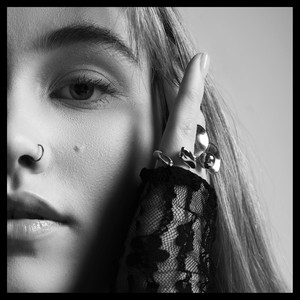 Emilia Tarrant – When it Was Chaotic
What is better for creativity – chaos or quiet? It's a question that rising 20-year-old singer-songwriter Emilia Tarrant tackles head-on in her new single, When It Was Chaotic. With Tarrant's ethereal vocals as the throughline, the song charts a path through melancholy towards personal resolution in a catchy yet thoughtful pop style. She stated: "I wrote the song in a period of my life when I had continuous writer's block. At the time I was so consumed by the chaos of my mental health, and on the other hand, how it continuously numbed my mind. As someone who writes songs based on how I feel, there is nothing worse than feeling numb and having nothing to write about… So ironically, I wrote a song about not being able to write songs!"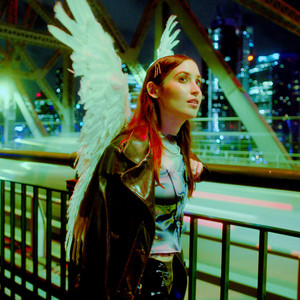 Hatchie – Take My Hand
Harriette Pilbeam aka Hatchie has recently released debut album Giving The World Away. The track Take My Hand, arrives on the album after three songs of anthemic dream pop and immersive shoegaze, genres the Australian musician has always worked to make her own. Here, she finishes the chorus with simple yet sincere words of acceptance, "No you don't have to change." Pilbeam has declared Giving The World Away as a turning point. "This album really just feels like the beginning to me," she said, "and scratching the surface—and even though it's my third release as Hatchie, I feel like I'm rebooting from scratch." It's easily her most confident and rewarding work to date.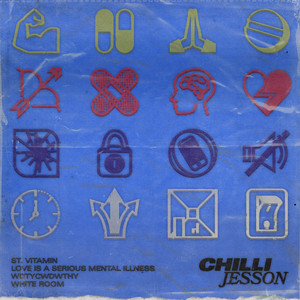 Chilli Jesson – WDTYCWDWTHY
Having discovered the darkly comedic Chilli Jesson a few weeks back when we added his track Love Is A Serious Mental Illness to the playlist, we find ourselves this week adding another track from his EP: WDTYCWDWTHY. The track pulls you in right from the start and with its mesmeric chorus vocal line, it's clear this artist certainly knows their way around a tune or two. Acutely observational lyrics seem to be this guys forté and set amongst the rich harmonic tapestry of sound in this song's production, we're left feeling pensive and wanting more. On a mission to open up a dialogue on what healthy relationships are and the way they're presented to us in popular culture, here's a songwriter we all need to get familiar with.
Harvey Jay Dodgson – Oxygen
Indie prodigy Harvey Jay Dodgson has revealed colossal new single Oxygen, alongside the release of his debut EP of the same name. Intensely captivating and atmospheric, the song serves as a perfect example of British alternative music at its grandest and most epic. He states "With big sub basses, gospel backing vocals, strings and a huge final chorus, Oxygen wraps up 'chapter one' of my released songs written from the ages fifteen to eighteen. A song to put you in the zone. Breathe with me and connect with my emotion as you listen to the song I have been anticipating for the longest, Oxygen."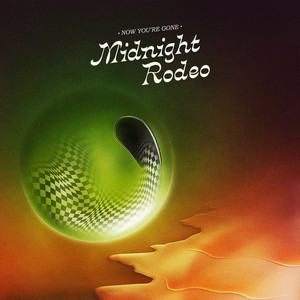 Midnight Rodeo – Now You're Gone
Nottingham band Midnight Rodeo recently dropped their psych-pop new single Now You're Gone. Midnight Rodeo stated: "Now You're Gone laments the sometimes frustratingly ephemeral nature of life, and the futility of "chasing a time that we know is over."" The track invokes the spongy cinematic trip of Juniore alongside the wispy surf rock of La Luz. Citing both these artists as influences, Midnight Rodeo experiment with piercing synths and sultry guitar phrasing to fabricate a crisp sound that stirs and swells as the track plays out.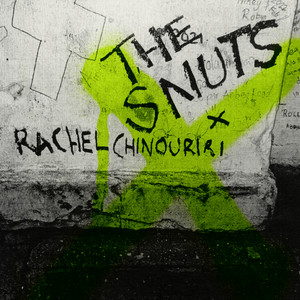 The Snuts – End Of The Road (feat. Rachel Chinouriri)
The Snuts have collaborated with Rachel Chinouriri for their new single End Of The Road and the guest vocalist adds something totally different to the mix, adding a feminine twist to their indie rock songwriting. They state: "End Of The Road is intended to be a musical antidote. A remedy for heartache. We wanted the track to be direct and truly versify a sense of self-forgiveness and redemption. The soothing tones of our friend Rachel Chinouriri, who features heavily in the song, helps inject an almost confessional burst of light throughout." Chinouriri states: "This song came about quite spontaneously, which is sometimes how the best things come about. I really loved it when I first heard it and when I met the boys the lyrics and melody came to us so naturally."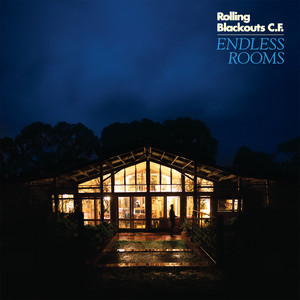 Rolling Blackouts Coastal Fever – Bounce Off The Bottom
Melbourne indie rock band Rolling Blackouts Coastal Fever has three guitarists who alternate lead vocals – the guitars are their reason for being. The album Endless Rooms never stops paying off with fidgety riffs, voluptuous tones, and sparkling flourishes. It was born out of the pandemic: singer and guitarist Tom Russo, one of three songwriters in the band, has admitted that a lot of his ideas "came from endlessly walking around the same streets of [Melbourne neighbourhood] West Brunswick". Fran Keaney spent his weekends "building stuff on Garageband, writing without having any sense anybody would listen to it".  Bounce Off The Bottom is all heart and hopefulness wrapped in a chorus that has something of New Order and The Cribs about it.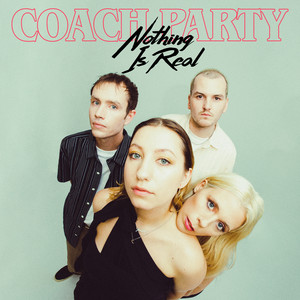 Coach Party – Shit TV
Isle of Wight indie-rock four-piece Coach Party have recently dropped their third EP Nothing Is Real on Chess Club Records. Frontwoman Jess Eastwood says: "This third EP is much more of a self-contained piece of work as far as we're concerned; it has a vibe that we think is different to anything that we've done before, and maybe to whatever we do next. So much happened in that time, but in parallel it's like nothing happened at all … We wanted each song to be its own event, and to make a record which couldn't be played from start to finish without demanding attention." The track Shit TV, with its great rumbling bassline and hooky guitars, compares an abysmal yet addictive TV show to a failing relationship, and the conflicting feelings of both comfort and numbness that come with wasting time on both.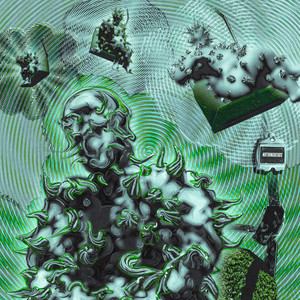 Nothingheads – Jukebox
London based doomy post-punk band Nothingheads have unleashed the energetic track Jukebox with its disco beat & rolling baseline. It's the lead single from their upcoming Digging EP that will be released digitally via Holy Dotage Records and as a limited edition tape cassette via Just Step Sideways Records. Nothingheads say about the release "Jukebox is about retreating into your own 'doom cave' away from outside noises and confusion, then tuning out and turning it up to wash the doom blues away". Crank it up and have a listen to this banging tune.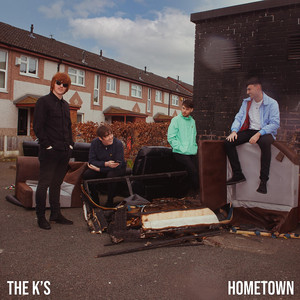 The K's – Hometown
Hailing from suburban Merseyside, indie band The K's know exactly what it's like to try and find some form of excitement in an otherwise monotonous work week. It's something their fans know too. For that reason, recently released anthem Hometown is the band's most relatable single to date. Four and a half minutes of soaring indie rock that explores ideas of living for the weekend, and the hedonistic ways in which people opt to escape the mundane, only to wake up in debt and regretful. However, they have managed to make things feel a little more brighter, that little more optimistic, and god knows we could all use a little bit more optimism at the moment.
You can check out the whole playlist here. Please follow the socials below for our weekly updates and share about the place!