Hello world,
Here's your latest FP Picks update .. loads of great new music as always … If you like what you hear please follow and share this playlist, it helps us keep doing our thing by getting the algorithms on our side. Also please support the artists featured in any way you can!
Until next week
Helen (Futureproof) x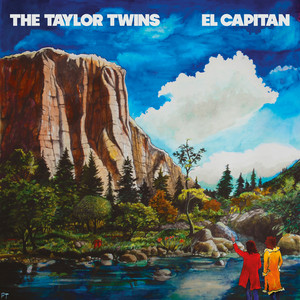 The Taylor Twins – El Capitan
With just two singles to their name, The Taylor Twins have earned the support of Radio X and Wonderland, adding to the initial backing they received under the name Butterfly, which included Radio 1, 6 Music, Ruben Nielson (Unknown Mortal Orchestra), Sean Ono Lennon, Willie J Healey, Mystery Jets, Dave Gregory (XTC) and Rodney Bingenheimer. Now The Taylor Twins – Ollie (vocals/guitar) and Eddie (vocals/bass) – continue their colourful, multi-genre adventures with their new single El Capitan, via their own Rørvig Records. The track finds the 22-year-olds diving into a kaleidoscopic melting pot of muscular alt-rock, exuberant power pop and stylish psychedelia. It's a sound which is sweet and stinging in each measure, their space-age synths, celestial harmonies and raucous riffs bringing a flash of effervescent colour as winter approaches.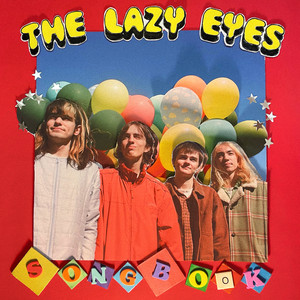 The Lazy Eyes – Fuzz Jam
Australian psych-rock four-piece The Lazy Eyes have shared a fuzzy, dreamy banger with Fuzz Jam, alongside the announcement that their debut album Songbook will be arriving in March next year. The band will also be supporting The Strokes for their Australian tour dates. The band's vocalist-guitarist Harvey Geraghty said "I wrote Fuzz Jam to use this instrument that [guitarist Itay Sasha] bought live … It's this Hohner Pianet T, and we wanted a more hard track to play on it, instead of just singing songy ones."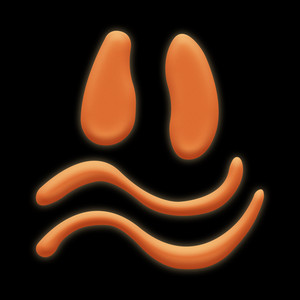 Swim Deep, Phoebe Green – On the Floor
Birmingham band Swim Deep have released their first single in two years in the Phoebe Green collaboration On The Floor. Written during lockdown, On The Floor began life as one of a series of "pretend pop songs" that Swim Deep frontman Austin Williams worked on in his fiancée's garden shed in Golders Green – imagining that the song wasn't for the band, but for someone else who helped him push through a creative block and led to a collaborative EP that will arrive next year. Williams described his vision for On The Floor as a "rom-com anthem when the camera's going down through a big American suburban school". The song – the first to be taken from next year's Familiarise Yourself With Your Closest Exit EP – boasts a widescreen, cinematic quality, Williams and Green's voices intertwining to continue the theme of getting lost in your imagination.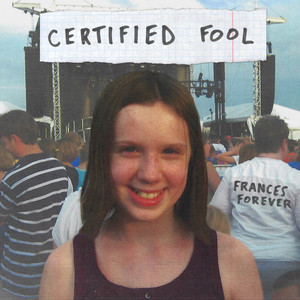 Frances Forever – Certified Fool
Frances Forever — the indie-pop project of Boston's Frances Garrett, who scored a viral TikTok hit last year with Space Girl — is following up their recent debut EP Paranoia Party with a brand new single. The anthemic Certified Fool arrives as Frances gears up for a tour supporting Misterwives, which includes their first proper headlining show at the Echo in Los Angeles. A press release explains: "The new song is a galvanization of their undeniable ear for melody, expert songcraft, and velvety vocal harmonies, manifesting as a timeless and energized anthem that would be equally at home on a modern pop playlist as on 80's college radio."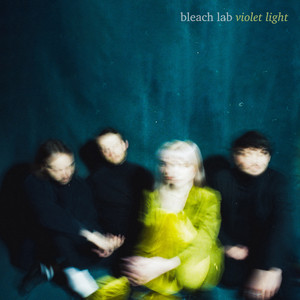 Bleach Lab – Violet Light
South London indie pop band Bleach Lab recently dropped new single Violet Light and the band's new EP Nothing Feels Real landed on October 15th. Each single seems to amplify expectations, and gorgeous indie pop pearl Violet Light certainly strengthens their case. Hazy guitar lines and that purring vocal, the song's low-key effervescence disguises a lyric about grief, and learning to move on. Prompted by the passing of bassist Josh Longman's father, Violet Light is a wonderfully affecting search for acceptance. Josh Longman says… "During lockdown I went to live with my mum as otherwise we both would have been on our own. I think the idea to write a song entirely about him came to me during that period as I got to dig out old family photos. I think this track has really helped me overcome a lot of things that maybe I thought I would never talk about."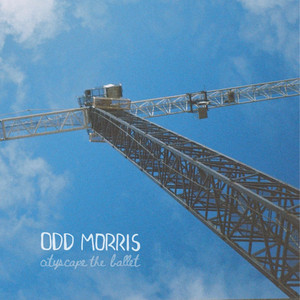 Odd Morris – Silhouette
Fast-rising post-punk Dubliners Odd Morris recently dropped their brand new single Silhouette, taken from their debut EP Cityscape the Ballet, which was released on 27th October. Described as a 'cornerstone' of the band's live set, the track was conceived by frontman Daragh Griffin as a form of 'pen-and-paper therapy'. "I had bottled things up, so I just let my subconscious do the talking," he recounts. "I think lads specifically could benefit from being more open with each other. This isn't a song about bashing masculinity, not at all," he clarifies. 'I see it almost as an invitation to be more open so we don't keep making the same mistake.'
Nrvs – Breeders
Mysterious London-based outfit Nrvs return with the industrial psyche ballad Breeders – a continuation of their explorations into social dislocation, ecological collapse & the dystopia of the ordinary. Emerging out of time & space, Breeders slowly unfolds with a sense of unease conjured up by its sparse ethereal electro and guitar arrangement which morphs into an ever more chaotic landscape as the song progresses. As with their previous single, Breeders is accompanied by a sci-fi tinged visual from London director Grain Freeze (Dinosaur Pile Up, Attawalpa, Noel Gallagher). Mystic Sons describe the track as a "brilliantly bold and atmospheric post-punk-inspired stunner" so go check out this infectious banger!
Snail Mail – Forever (Sailing)
Snail Mail, aka Lindsey Jordan, has dropped an engaging indie folk album for anyone who's been bloodied by Cupid's arrow. Offered up by a self-professed but seemingly unlucky romantic, Valentine documents love in all stages, but mostly in disrepair. Its palette extends beyond pinks and reds: There's the envious green of seeing an old love with someone new, the consuming black of bottoming out, and, occasionally, the clear blue of weightless bliss, however fleeting. The slinky Forever (Sailing) brings trip-hop atmospherics to a tale of betrayal, borrowing its chorus from a 1979 song by the Swedish pop singer Madleen Kane. "Doesn't obsession just become me?" Jordan sings knowingly here, handing down her thesis statement.
Lucy Blue – First Man On The Moon
Rising Dublin singer-songwriter Lucy Blue elevates her cinematic soundscape of releases with First Man On The Moon. The 19 year old's contemporary soul is formed by blending classic influences with a distinguishable edge. Blue's latest single First Man On The Moon is built around hazy sonics. A simple piano melody communicates her feelings effectively: feeling lonely in the busiest of places upon a trip to London. While it's a larger-than-life metaphor, it's an instance of clarity for Blue, rooted in the most overwhelming of human experiences. With an admiration for legendary songwriters like Joni Mitchell and Van Morrison, today, her music lands closer to the sonic worlds of PJ Harvey, Lana Del Rey, and Frank Ocean.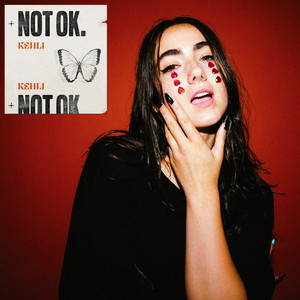 KEHLI – Not OK
Dublin based pop artist KEHLI has dropped new single Not OK, which is a ballad in its nature, but is layered with bold and euphoric textures. Having already made a name for herself in the music industry with her previously releases Hypnotized, Believe It, Summer Lovin and her collaboration with Louis III on Ur So Cool, the release of Not OK marks her long-awaited return to the music scene. KEHLI has become renowned for her warm and inviting approach to an alternative-pop sound. The production of the track also perfectly complements her beautiful vocals, with the two perfectly balancing one another out. There is no denying that her vocals are powerful, but in this track, the emotion in her vocals is truly exemplified. KEHLI said "Not OK was a song I felt a lot of release from! It's about the very moment you realise someone is falling out of love with you or your reality is falling apart and that is one of the worst feelings I've ever felt."
You can check out the whole playlist here. Please follow the socials below for our weekly updates and share about the place!