Hello world,
Here's your latest FP Picks update .. loads of great new music as always … If you like what you hear please follow and share this playlist, it helps us keep doing our thing by getting the algorithms on our side. Also please support the artists featured in any way you can!
Until next week
Helen (Futureproof) x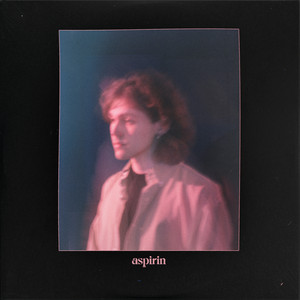 JWestern – Aspirin
New single Aspirin by jazz-meets-hip hop-meets-R&B songwriter JWestern (aka John Gooding) explores his inner thoughts, detailing his overthinking in everyday situations over a vibey groove. The track oozes jazzy drum fills, funky basslines and bedroom-poppy guitar licks. "With Aspirin, I found myself writing something quite cathartic," Gooding explains. "Musically, I wanted something that would make me get up and nod my head, but lyrically, it was all about pulling myself out of a rough headspace. I imagined myself in a club full of people, head down, shuffling mindlessly to the music, just consumed by thoughts".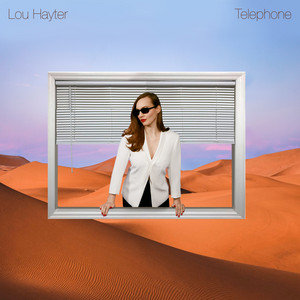 Lou Hayter – Telephone
Lou Hayter, London's premier expert on dance-punk and pop-rock, has released the new song Telephone, via Skint Records, from forthcoming album Private Sunshine. Previously the keyboardist in New Young Pony Club, Hayter currently collaborates with Air's JB Dunckel as Tomorrow's World, who released their self-titled debut in 2013. "I started making pop tunes in a hip hop kind of way by sampling and looping and then it opened up a whole new world of making music for me," Hayter says in the song's press release. "Telephone is one of the first ones I made like this. I love the vibe it has, it's a nice laid back summery tune. The sax solo was the cherry on top."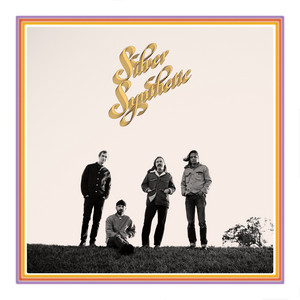 Silver Synthetic – Around The Bend
New Orleans garage-psych band Silver Synthetic bring new single Around The Bend, from their self-titled debut album due out April, via Third Man Records. Perfect for being blasted full volume during a road trip, the track is driven by a noodling bass and strumming guitar. The Louisiana quartet was founded by Chris Lyons, a member of the garage punk band Bottomfeeders, in 2017, when he recruited his friend and former band drummer Lucas Bogner to form this new project with him and bassist Pete Campanelli and Prakash, both from the band Jeff the Brotherhood. Think Velvet Underground, T-Rex & The Kinks.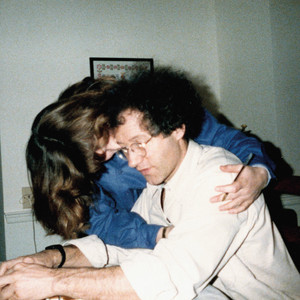 Flyte – Everyone's A Winner
Flyte's highly-anticipated second album This Is Really Going To Hurt was recorded in LA last year with collaborators Justin Raisen (Angel Olsen, Yves Tumor), Andrew Sarlo (Big Thief, Bon Iver) and mixing engineer Ali Chant (Aldous Harding). The record is a lucid documentation of lead singer Will Taylor's formative relationship break-up, and follows the ending of a relationship through the stages of grief and acceptance. Easy on the ear while plucking at the heartstrings, it's a mixture of sunshine guitar pop and downbeat acoustic balladry, offering something truly affecting at every turn. The wistful track Everyone's A Winner is genuinely gut-wrenching & an emotional punch to the gut.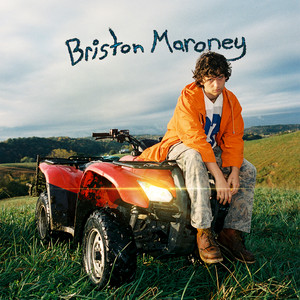 Briston Maroney – Rollercoaster
Nashville based Briston Maroney's album Sunflower, recorded with acclaimed producer John Congleton, is now out & it flips between the lens of childhood innocence, youthful ignorance, and the crushing sentiments of adulthood on a dime. Fan-favorite Rollercoaster, a frequent closer at his live shows, is drenched in the nostalgia for a bygone youth – "There's a party at your older brother's, let's go and sneak out late." Of the album, Maroney says that the most important thing he learned during the recording process was that "you don't have to be falling apart to make beautiful art".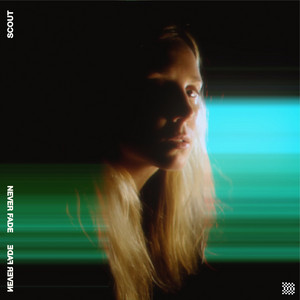 Scout – Never Fade
London-based multi-instrumentalist, singer-songwriter & producer Scout brings new song Never Fade from upcoming debut EP, demonstrating a flair for blending indie with synthpop. "Its a kind of snapshot of the stage of heartbreak when everything feels like a reminder/brings up memories of your ex," they say of the lush, expansive track. "I guess I like to roll around in the darkness and romanticise for a bit too long because ultimately that's all thats left of the relationship at that stage and it's hard to let go, but it's also the process and the birth place for a lot of relatable music, at least for me."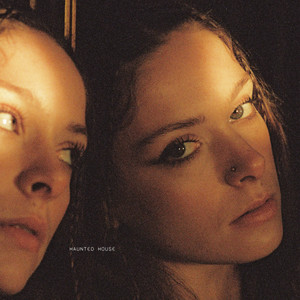 Holly Humberstone – Haunted House
Exploring themes of home, family and displacement, Haunted House is the first new music from singer-songwriter Holly Humberstone this year, and is taken from her upcoming EP. Expect soothing piano melodies, expanding cathartic harmonies, a seamlessly hidden hook, and, above all, unbelievably poetic lyricism. Holly explained "I wrote this song about the old and characterful house I grew up in. The house is such a huge part of who I am and our family… coming home feels very comforting and one of the only things keeping us all connected."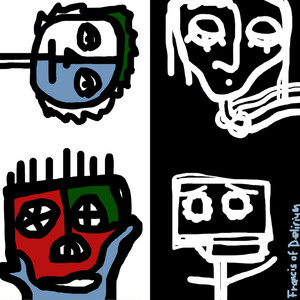 Francis Of Delirium – I Think I'm Losing
On their meditative new EP, Wading, Francis of Delirium confronts grief, acceptance, isolation, identity, change, failure, and self actualization. The band consists of 19-year-old singer/songwriter Jana Bahrich and drummer/producer Chris Hewett and this fiery emo duo tackle big existential questions and turbulent emotions with promising sparks of brilliance. I Think I'm Losing provides an explosion of melancholy which is devastatingly beautiful and it closes a record which is bursting with emotional trauma and unbound potential.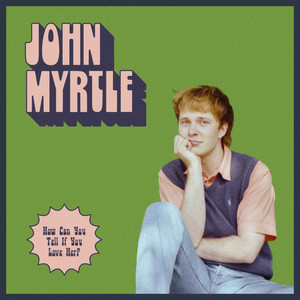 John Myrtle – How Can You Tell If You Love Her?
With his debut album Myrtle Soup arriving on 18th June via Sad Club Records, indie-pop charmer John Myrtle is giving us a taste of what's to come, with new track How Can You Tell If You Love Her? With its infectiously retro vibe and sunny vocals, the track spreads a sense of hopeful positivity but underneath, John confronts anxiety and self-doubt. "I guess the song is about being sure of the relationship you're in – you can never really be certain you're doing the right thing, you've just got to trust yourself," he explains. A great cheery, catchy track.
Courting – Crass
Liverpool four-piece Courting release new EP Grand National via indie label Nice Swan Records. Courting, like Sports Team before them, are well on their way to the forefront of this new wave of Britpop. Frontman Sean Murphy-O'Neill said of the EP "Grand National is our best and last look at Middle England. Parents evenings, horse racing, and watching the chemtrails from lawns lined with astroturf." Crass's guitar lines are as jagged as its lyrics, magnetic spoken-word slicing relentlessly through poverty tourism and the north/south divide. The EP in full is the sound of a band with a lot to say and a distinctly biting way of saying it.
You can check out the whole playlist here. Please follow the socials below for our weekly updates and share about the place!