Hello world,
Here's your latest FP Picks update. We've got Childe, Do Nothing, Nightbus & more great tunes. If you like what you hear please follow and share this playlist, it helps us keep doing our thing by getting the algorithms on our side. Also please support the artists featured in any way you can!
Until next week
Helen (Futureproof) x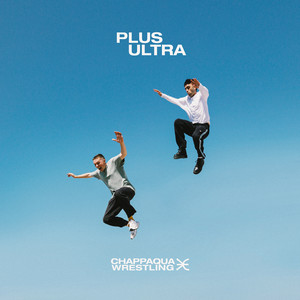 Chappaqua Wrestling – Need You No More
Indie-alt band Chappaqua Wrestling recently dropped anthemic new single Need You No More fm their debut album Plus Ultra. The band state: "We wanted a song that is pure energy, pure elation and pure vibe, and we recorded it all live in one room together, lights off, getting rid of the prior considerations. Its message gets close to a love song, but its oxymoron-laced lyrics and rawness gave us the hedonistic release that we needed. Sometimes it's more difficult to switch off that to stay on, so ecstatically enjoying the present moment when we can is something we should all celebrate." It's a banger for sure!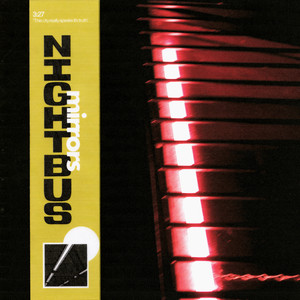 Nightbus – Mirrors
Recently released single Mirrors from Manchester-based trio Nightbus revels in the smoky confusion of night-time. "Mirrors was one of the first tracks we wrote," explain the trio. "The lyrics track the mind of delusion and confusion, a warped narrative that can only be resolved by that moment of realisation … these nights always lead to regret, embarrassment or having to soothe yourself with some kind of justification." It's eerie & mesmerising & those vocals are just hypnotic – a great track.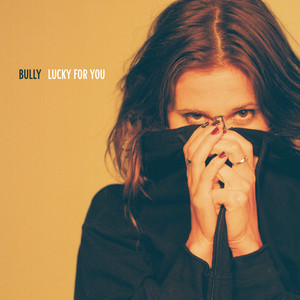 Bully – Days Move Slow
Bully recently shared infectious, gritty new banger Days Move Slow from upcoming album Lucky For You which continues the move away from rocket-fueled aggression in favour of a slower, poppier kind of crunchy guitar action. This one is a tribute to Bully mastermind Alicia Bognanno's late dog, Mezzi. She states: "As someone who has spent the majority of my life feeling agonizingly misunderstood, there is no greater gift than experiencing true unconditional love and acceptance. I waited my whole life for the bond and irreplaceable companionship I had with Mezzi. She was my best friend and my only constant through some of the most pivotal moments and phases of my life." A fantastic tribute to Mezzi – it's a hard loss but what a great way to help deal with it.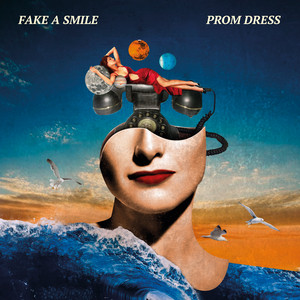 Fake A Smile – Prom Dress
Bournemouth based Fake A Smile have dropped their laid-back, catchy debut single Prom Dress and it embodies all that is indie, full of crunchy textured guitars, an addictive drum beat and a catchy melody that will take days to get out of your head. The band explains "We wanted to create a body of work that introduced listeners to our core sound. Prom Dress came together after a conversation we had about staying present and not getting too hung up on the past. We worked with producer Gianluca Buccellati (Arlo Parks, Biig Piig, White China) in LA to refine our sound and solidify what we wanted to say as a band." A great summery indie tune – get down to the beach!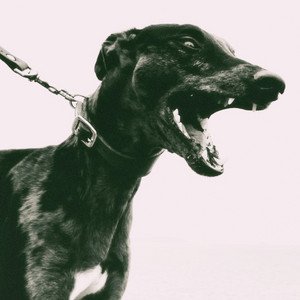 DEADLETTER – The Snitching Hour
DEADLETTER produce a strain of darkly grooving post-punk (drawing comparisons to Gang of Four and Talking Heads), aiming to explore the darker side of existence through a lens of narrative-driven levity. Of recent single The Snitching Hour, lead singer Zac Lawrence comments: "Are we slowly but surely being tacitly tempted into a culture of casual betrayal? The messages we are fed, on the outside, might be read as being solely in the interest of public safety – but take a closer look, and perhaps there's a more insidious undertone to it all…" Loving the saxophone on this great track with spoken word reminiscent of Yard Act and much bopability (if there is such a word!) Can't wait to see them at The Great Escape this May.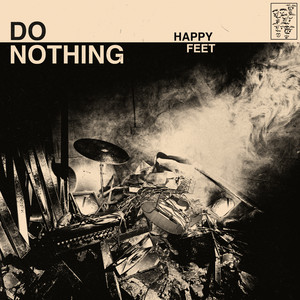 Do Nothing – Happy Feet
Back in Feb, Do Nothing dropped their distinctive single Happy Feet. The track speaks to the artistic process, inspired in part when the band hit a spell of writer's block while working on their forthcoming yet-to-be-announced debut album. Vocalist Chris Bailey explains: " [The lyric] 'I put a leaflet in your bag for you to find later and burn' is sort of a play on the idea that when you make music, you put it out in the world because you want people to hear it. It's meant to be this pure expression of something, but there's always that element of wanting people to like it." A great melody & loving the witty, relevant lyrics on this catchy track.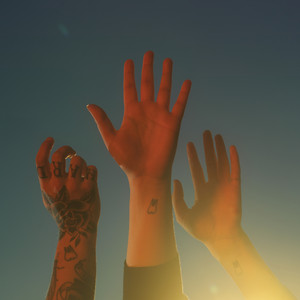 boygenius – Not Strong Enough
The latest collection of singles from boygenius prove that their acclaimed collaboration continues to be a fruitful enterprise. Consisting of Grammy nominee Phoebe Bridgers, Lucy Dacus & Julien Baker, the band released the fourth single off their debut album The Record titled Not Strong Enough on March 1st. "The two wolves inside us can be self-hatred and self-aggrandizing," Bridgers told Rolling Stone. "Being like, 'I'm not strong enough to show up for you. I can't be the partner that you want me to be.' But also being like, 'I'm too fucked up. I'm unknowable in some deep way!' Self-hatred is a god complex sometimes, where you think you're the most fucked-up person who's ever lived. Straight up, you're not. And it can make people behave really selfishly, and I love each of our interpretations of that concept."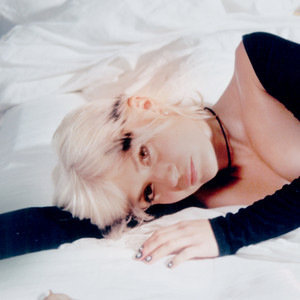 Viji – Down
Viji recently dropped an intense slice of alt-rock. "Down is a song about tapping into your creative potential. I have this thing where the happier I am the less I create. I think a lot of artists can relate to that. There is also a short story by Murakami that follows this female protagonist who is happily living her family life, until one day she stops sleeping. She then spends all of these extra hours in the day to read, and do whatever SHE wants. Realising that you only really claim your individualism in these moments is a big theme in my songwriting… Do you have to suffer to create?" Great songwriting on this infectious banger.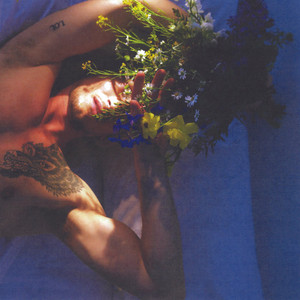 Childe – Death Wish
Childe has dropped beautifully captivating new single Death Wish. Over a stripped-back yet thoughtfully constructed production, the song presents listeners with powerful lyricism. Slow-burning and intimate, the track works as an "inverse unrequited love story," contemplating being loved when you don't feel like you deserve it. The hook — "don't start making me laugh / I don't know how to stop / I can't get enough" — is derived from Childe's experience of laughing during moments of emotional stress with a partner. Emotional & vulnerable with stunning vocals – what's not to like about this one?! Just gorgeous.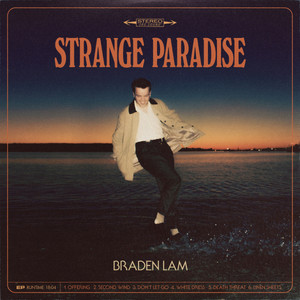 Braden Lam – second wind
The single second wind comes from Indie-folk artist Braden Lam's new EP Strange Paradise which pulls many collaborators into a cohesive album that keeps his lyrical prowess, honey vocals, and catchy melodies as its centre, while nudging out toward the margins with lush arrangements and surprising darkness. Blending authentic songwriting with modern indie flare, Braden Lam is forging the path to a new 21st century folk. The young artist from Halifax, Nova Scotia sounds like The Lumineers and Phoebe Bridgers met at a campfire in Canada and has been described as "Nova Scotia's emerging songwriting sensation" by Grid City Magazine.
You can check out the whole playlist here. Please follow the socials below for our weekly updates and share about the place!