Hello world,
Here's your latest FP Picks update .. loads of great new music as always … If you like what you hear please follow and share this playlist, it helps us keep doing our thing by getting the algorithms on our side. Also please support the artists featured in any way you can!
Until next week
Helen (Futureproof) x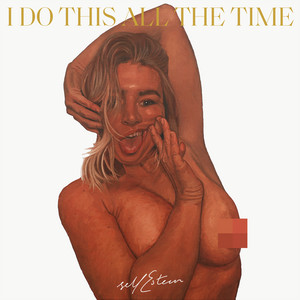 Self Esteem – I Do This All The Time
Self Esteem, aka Rebecca Taylor, returns with powerful new experimental-pop song I Do This All The Time, with spoken-word verses & gorgeous melodies. Speaking of the track and more new material that will follow, Taylor said: "All my upcoming work is exploring how complicated it is to just be a human. I'm wonderful and I'm terrible. I hurt people and people hurt me. I feel everything and nothing. It's a shit laugh but then it can be quite jolly can't it." Look out for Self Esteem's upcoming 18 date UK tour.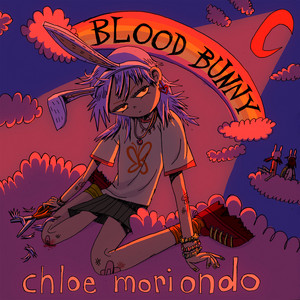 Chloe Moriondo – I Eat Boys
New single I Eat Boys is an alluring, even endearing piece of laid-back, alternative pop that highlights the soft lushness of artist Chloe Moriondo's vocal talents. The track however, is brutally offset by it's harrowing lyrics. "I wrote that song as a way to vent my hatred for the percentage of the male population that is terrible", Moriondo notes. "I wanted people to see my music as a little heavier, more pop rock-influenced," she states. "I've always been obsessed with Avril Lavigne and Paramore. They are such big inspirations for me. I was hoping that people would hear that."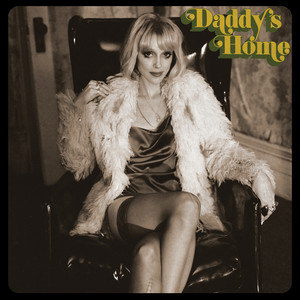 St. Vincent – Down
American singer-songwriter Annie Clark, aka St. Vincent releases slick and funky new single Down with an accompanying music video. The album is inspired by her father's release from prison at the end of 2019, as well as the musical palette of New York City in the first half of the 1970s. St. Vincent said of the album, "I was interested in going back to the music I've listened to more than any other – Stevie Wonder records from the early 70s, Sly And The Family Stone. I studied at the feet of those masters."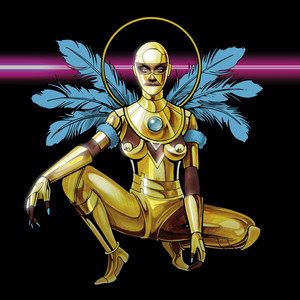 Dawn Richard – Nostalgia
From adventerous R&B artist Dawn Richard's sixth solo LP Second Line (a nod to the parades of her hometown, New Orleans), Nostalgia celebrates dance music of yesteryear, while remaining sonically contemporary. Written and produced by Richard, the song's pulsating, wobbly bass line is balanced by spacey synths and ad-lib-style vocals. The album as a whole, Richard says, is "a movement to bring pioneering Black women in electronic music to the forefront." Nostalgia is light on lyrics yet brimming with cleverly arranged melodies and Richard's voice freely bouncing over the beats.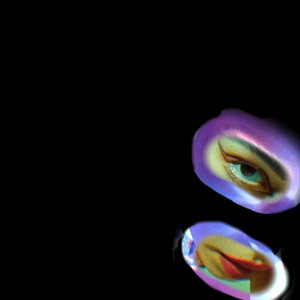 BETWEEN FRIENDS – lonely
Los Angeles-based brother sister duo Savannah and Brandon Hudson, aka BETWEEN FRIENDS, bring spellbinding vocals and rapturous sounds with their new single lonely. The pair describe their music as Laptop-dream pop. While Brandon is in charge of production from their home studio, and Savannah writes the lavish tunes, the band takes charge of everything they do creatively. The utterly consuming video for lonely accentuates the idea of isolation and highlights the bittersweet feeling that accompanies it.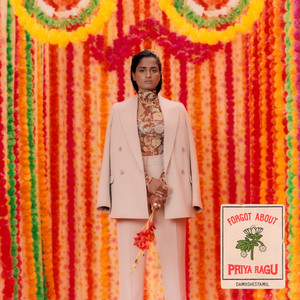 Priya Ragu – Forgot About
Priya Ragu releases fantastic R&B slow-jam Forgot About which, she states, is "about being in love with that 'forever' person, who has feelings for you but it's not quite love. It's about being afraid of letting go, because you know that you'll never meet someone like this again in your lifetime – so you decide to carry them always in your heart." Priya will be on the road for her European tour in November, to include London's Jazz Café.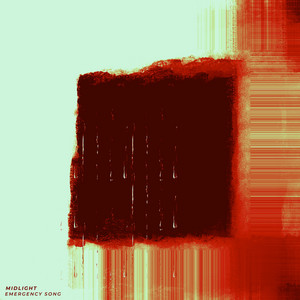 Midlight – Emergency Song
Brighton alternative rock quartet Midlight combine acoustic guitar with hypnotic synths in exciting new single Emergency Song, via Airdriver Records which reflects a balance of anxiety and hope as we move through periods of uncertainty. The band introduce this new song by saying it "was written at the very start of the pandemic, as the workings of society came to an abrupt halt. The song explores the crisis in a nuanced way, examining the experience of a character who is in a position of power – someone who only knows what it is to live for today in a dog-eat-dog world."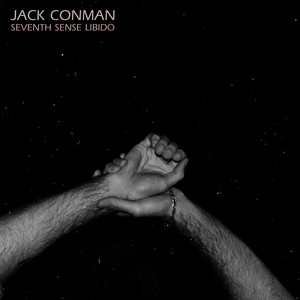 Jack Conman – The Second I Choke
The Second I Choke is a fantastic track from singer-songwriter Jack Conman's recently released heartfelt & intimate album Seventh Sense Libido, via Jon Boy Records. Jack says "I wrote The Second I Choke with my good friend Leonard Hammersley when we were working together in an 80s porn themed bar in Manchester. We'd just finished a shift around 5am, when we started drunkenly banging on tables and singing like in a medieval bar scene." Citing Jeff Buckley, Pete Doherty, Aretha Franklin & Chet Baker as musical influences, Jack's beautiful vocals and great lyrics make this album about relationships one definitely not to be missed.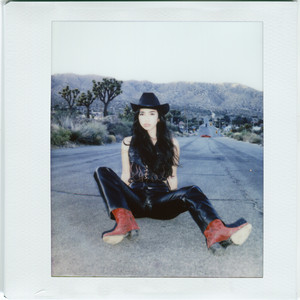 Wallice – Off the Rails
L.A. distinct and emotive alt-popster Wallice brings brand new track Off the Rails from upcoming EP set to be released June 4th. Wallice explains, "Off the Rails is about feeling like you don't have any control over your life and that the world is against you – and that you're the only one that feels that way… you have to do your best to get out of them, roll with the punches, and try not to be a shitty person." Wallice has quickly become known for blending bedroom pop with the energy and ethos of indie rock.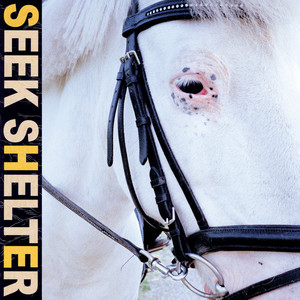 Iceage – Vendetta
To accompany the release of new album Seek Shelter, out May 7th via Mexican Summer, Copenhagen post-punk quartet Iceage bring dark new single Vendetta. "Crime is the undercurrent that runs through everything," frontman Elias Bender Rønnenfelt said of the track. "If you don't see it, you're not looking. In its invincible politics, it is the glue that binds it all together. Vendetta is an impartial dance along the illicit lines of infraction." This track steers far more into an anthemic, space-rock realm & the result is a groovy spellbinding experience.
You can check out the whole playlist here. Please follow the socials below for our weekly updates and share about the place!