Hello world,
Here's your latest FP Picks update with a host of great artists inc Rainn Byrns, Hamish Hawk & Attawalpa + many more. If you like what you hear please follow and share this playlist, it helps us keep doing our thing by getting the algorithms on our side. Also please support the artists featured in any way you can!
Until next week
Helen (Futureproof) x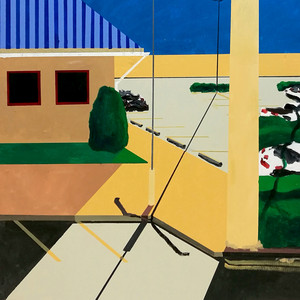 Rainn Byrns – Tailspin
Rainn Byrns has dropped new single Tailspin – an indie lo-fi diamond bursting with melody that comes out alongside the artist's fantastic debut album New In Town, out tomorrow. With its 'straight out the box' infectious intro riff & upbeat, happy feel, Tailspin hits the ground running, while in keeping with his own 'crappy-go-lucky' take on life & relationships, Rainn paints a more sombre picture singing about seeking closure in relationships & the unease felt when things are left open-ended & unresolved. As with all of Rainn's recorded music, Tailspin was recorded at his home studio in Peckham where he plays all the instruments himself using only analogue recording techniques and it's a captivating slice of bedroom pop.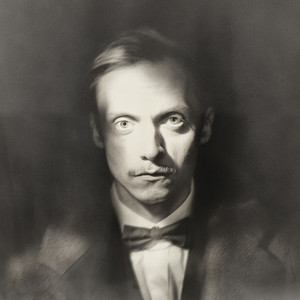 Hamish Hawk – Think Of Us Kissing
Edinburgh songwriter Hamish Hawk has released bold & energetic new single Think Of Us Kissing & his second album Angel Numbers is due out on 3rd February 2023. He states: "Think Of Us Kissing comes at you like a cannonball. It's a tragic, romantic song about the music industry. It looks at the lengths an artist may or may not go in order to have glory showered upon them. It's about the pitfalls of success, the perils of fame and the curse of ambition. It's as loud and dangerous as a speeding train, and it's a true anthem. It's the biggest song I've ever written." Last year's self-released Heavy Elevator received critical acclaim and saw three singles playlisted by BBC Radio6 Music. This new single is one of Hawk's strongest to date cementing the fact that we continue to love this artist!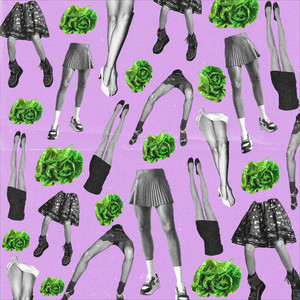 Shelf Lives – Skirts & Salads
Electronic post-punk duo Shelf Lives thrash out at gender stereotyping on explosive new single Skirts & Salads. "It's written and delivered in a tongue in cheek manner and we thought it would be interesting incorporating chauvinistic language but using it to our advantage in a way; referring specifically to the line "I like/want my girls like that", vocalist Sabrina said, "we are highlighting how annoying it is, as well as how deeply rooted these ideas and language are in our society and….sub-consciousness." Wow one to crank up and blast out – what a banger!!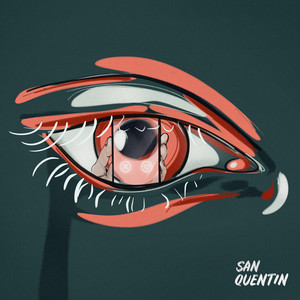 San Quentin – You Got Some Nerve
Alt indie-rock band San Quentin have dropped energetic & emotive new single You Got Some Nerve. The track begins with a catchy and groovy guitar riff, accompanied by a steady rock beat and hard hitting gritty bass lines. The band is named after the album San Quentin by Johnny Cash – his music, rooted in a genuine depiction of the working class and the attitude of rebellion, is a major inspiration for the band. "This song was inspired by a conversation with a friend." said songwriter/guitarist Liam Cass. "They were saying, 'Modern day romance is like a Mexican standoff. The first to reply is the first to be done.' Hearing this I decided to use it as an opening line for the song. Overall, the process of writing came quickly but has been my favourite song to create so far. The riffs are all fast paced and spaced out to create that tension. The second verse talks about the black mirror culture we have created and become so accustomed to."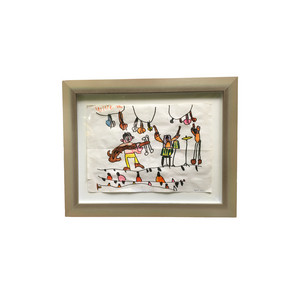 Personal Trainer – The Lazer
Dutch band Personal Trainer are back with The Lazer, a track off their forthcoming debut album, Big Love Blanket, out on November 4th. Frontman Willem Smit states: "The Lazer always felt like my big Personal Trainer anthem. We used to have this shifting line-up situation where I didn't want to rehearse much, so I wanted to make songs that were very easy to play. "Can you play an A chord and a D chord? Do you want to be in my band?" was the vibe. And that's The Lazer." Personal Trainer began as an attempt to bottle the fervent energy of Amsterdam's indie scene and to allow for something entirely unpredictable on stage and in the studio – an ever-shifting line-up of friends and peers playing together with only one rule: there are no rules.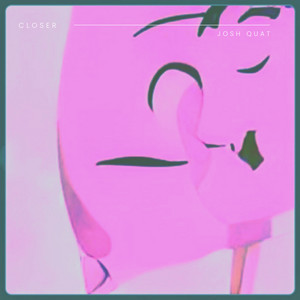 Josh Quat – Closer
Josh Quat has dropped new single Closer, the first release in a series of songs which will make up his second EP. The themes are about how external forces can have such a strong effect on our internal state of being, and the things that we do to try to get "unstuck". Josh Quat is a singer, guitarist, writer & producer with a diverse range & wide variety of influences. His debut single Fake Smile was born out of a love for indie rock/pop music, taking cues from popular artists such as Broken Bells, Portugal. the Man & The Strokes. He is the founder & frontman of Brooklyn-based rock trio The Kristys, who released their self titled full-length album in 2016. Additionally, he is the primary musical collaborator of  "soul sonic superstar" Jomama Jones. In 2019, he co-wrote/produced the album Anew, and also contributed musically to the off-Broadway show Black Light.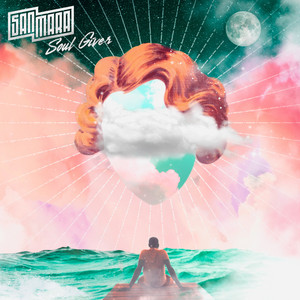 San Mara – Soul Giver
San Mara's epic and uplifting alt-pop-rock debut is a musing on what might have come from a fleeting, heavily intoxicated moment in a surfer's paradise. "The sum total of our interaction that day can't have been any more than 5 seconds. Most likely much less and I'm pretty sure she never saw me. I was doing what you do at a music festival while watching JK singing Seven Days in Sunny June on a beach so was already well on my way to forgetting some rough stuff that happened over the previous few months. I caught sight of her and that was it … When I got home the boys scooped me up and forced me into the studio. A few songs came out actually but this was the first. I didn't know who she was so just let my imagination run with it. Allowed myself to indulge in the fantasy of what might have been. That's all it was, a fantasy. Until it wasn't."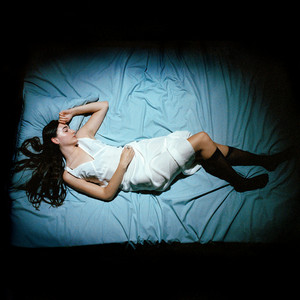 Etta Marcus – Nosebleed
Melodic indie-pop tune Nosebleed is the first taster of new EP Heart-Shaped Bruise from singer-songwriter Etta Marcus, set to land on 4th November. Etta states: "Nosebleed grapples with subconscious doubts. The song stems from a dream I had, filled with stark imagery and uncomfortable scenarios that made me second guess things. I would ask myself 'is my brain trying to hatch an evil plan against me? Or is it trying to tell me something?' I felt like so many people would be able to empathise with that." Of the new EP, she reveals, "There's a gritty, unfiltered, and unhinged quality to Heart-Shaped Bruise. I wanted to capture an honesty in this body of work that included the more brutal side of things that we usually keep hidden away and feel embarrassed about." Stunning vocals & heartfelt lyrics on this track.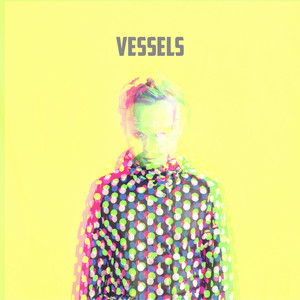 Josa Barck – Vessels
Danish artist Josa Barck has dropped new single Vessels, the last from his upcoming album An Exiles Guide To Amnesty. It's a song about kinship and friendship – and about feeling at home around the people you care about. It is about standing by the ones you love through harder times. It is also the first glimpse into the softer side of the album and showcases a broader spectrum of inspirations in the songwriting and production of the entire album. The track is packed with references for the attentive listener, and aside from the obvious 80's references, it draws inspiration from a wide range of artists from german electronic pioneers Kraftwerk to dream pop superstars Beach House – there is even a bit of Queen hidden in there if you listen closely. Mellifluous vocals with an intricate landscape of electronica – beautiful!
Attawalpa – Look Away
British-Peruvian artist Attawalpa recently dropped new single Look Away, accompanied by a Ralph Fuller-directed, Grain Freeze-produced video. "Lyrically, it comes from a feeling I would (and still do) tackle in my day-to-day: the inability to express my feelings in the moment, the inability to say no when I want to say no. It's a work in progress and people are complex. To sail through life, we have to be honest with our feelings as we get them. Dealing with dissociation most of my life, I find this song to be a good reminder and it all falls under the album title Presence. We are not alone and all we have is our ability to make choices," Felber says. With a lyric that seems to tell a story of lacklustre love & trying to move on from it, this sensual multi-layered track with touches of MGMT & Lennon (circa Mind Games era) in its sound & delivery, makes for a solid introduction to this artist's upcoming debut album Presence which is well worth checking out.
You can check out the whole playlist here. Please follow the socials below for our weekly updates and share about the place!