Hello world,
Here's your latest FP Picks update .. loads of great new music as always … If you like what you hear please follow and share this playlist, it helps us keep doing our thing by getting the algorithms on our side. Also please support the artists featured in any way you can!
Until next week
Helen (Futureproof) x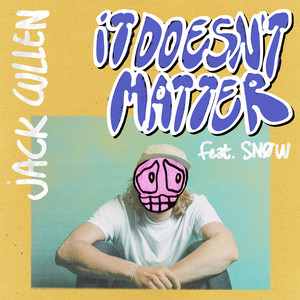 Jack Cullen, Snøw – It Doesn't Matter (feat. Snøw)
Jack Cullen has released his debut feel-good indie-pop single It Doesn't Matter feat. multi-platinum rapper Snøw, all about maintaining good vibes. "I want to see the world in a positive way and help other people too," Jack explains. "Flipping negatives into positives and spreading that message is what I'm here to do. It Doesn't Matter is about all the small things in life…that just don't matter. To put into perspective the little daily things that seem to go wrong, a celebration of those things like, spilling coffee on your t-shirt and getting caught in the rain." What a lovely heart-warming track with great laid back vocal – fantastic to hear positivity!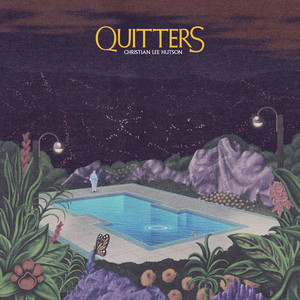 Christian Lee Hutson – Creature Feature
California songwriter Christian Lee Hutson tells conversational, painfully precise stories of sad sacks, lost souls, hopeless drunks, and ex-boyfriends on recently released album Quitters. Production is managed by good friend Phoebe Bridgers, this time as a co-effort alongside Bright Eyes' Conor Oberst. The track Creature Feature is driven by understated electric drum loops, and underpinned by Bridgers' intuitive, inventive backing vocals. What an amazing songwriter – earnest and humorous lyrics on an album well worth listening to.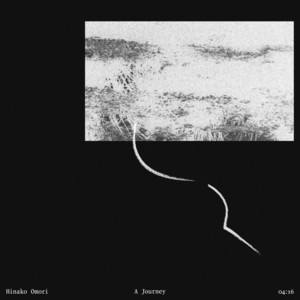 Hinako Omori – A Journey
London-based ambient composer Hinako Omori recently dropped her beautiful, calming album A Journey. Across 10 tracks that seamlessly flow into one another, Omori invites her listener on a participatory journey in which memory and consciousness are configured through forests, oceans, and gardens. In the process, she harmoniously reconciles the self and the natural world. Much of the music on the album was made almost by chance, stitched together from happy accidents made using Omori's semi-modular synth patches or circular, randomly occurring sounds from her natural environment. Lie back, relax and be carried away by the music!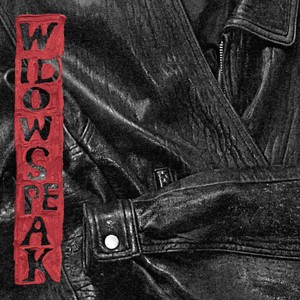 Widowspeak – True Blue
Brooklyn indie-rock outfit Widowspeak recently dropped their sixth album, wonderfully cinematic The Jacket. The album tells a story of leaving the life of daily security (working on outfits for various artists) to joining a band that goes from doing covers to writing original material. Widowspeak support the theme with some incredible vocals by Hamilton (try the opener While You Wait or True Blue) and great guitar work, particularly on the title track. The album incorporates elements of pop, folk, country, and Americana and the graceful, quietly smouldering track True Blue, with its dazzling, twangy guitar riff, is a tale of betrayal.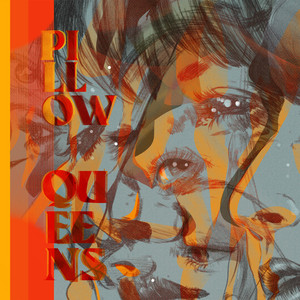 Pillow Queens – House That Sailed Away
Pillow Queens have dropped their second album, the ethereal Leave The Light On. Exploring duality in their being, navigating their own sensitivities alongside strength, they have constructed an album of total vulnerability and heart wrenching beauty. They search inward and analyse their symbiotic connections with one another. The ten tracks talk of the positives and negatives of relationships and the track House That Sailed Away plays on a heartstring usually silenced by either ignorance or self-preservation. The album is cohesive but each track varied enough to hold your interest – an amazing listen.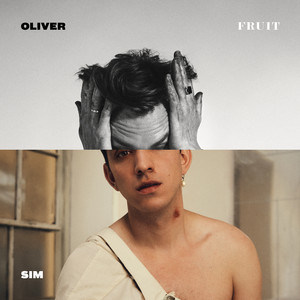 Oliver Sim – Fruit
Oliver Sim has dropped infectious dream-pop single Fruit, with its strong vocal performance & production by The xx bandmate, Jamie xx. The track is described as "a joyful celebration of queer identity and self-acceptance penned to his younger self". Sim will play his first-ever solo show in London at the Shoreditch Town hall on May 10th before heading to Europe and the USA. Sim said he will be "joined by some very talented new friends" and will be playing his "extensive back catalogue of two songs" as well as the promise of "something extra".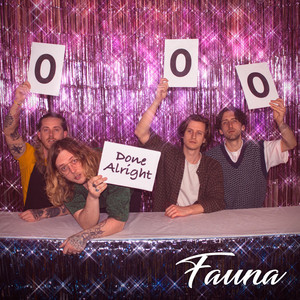 Fauna – Done Alright
Manchester-based four-piece Fauna's new single Done Alright is a characteristically upbeat indie pop anthem. Lead singer Danny Williams said: "The song came into being last year, during a time when women's safety on our streets was under the spotlight. As a band of 4 dudes we felt it was important for us to understand what we could do in our own lives to improve things. Creatively, this was our response. We wanted to join the conversation and encourage others to take a look at the world around them, learn to empathise and strive for a better and safer society." Fauna's on-stage energy is infectious, this is a band that need to be heard live and loud. The track's video is a glittering pastiche of a traditional working men's club talent show with the boys staring as the eccentric contestants.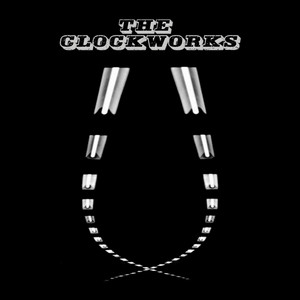 The Clockworks – Endgame
Galway born, London based band The Clockworks recently dropped the eponymously-titled: The Clockworks EP. First single of 2022 Endgame is as literary as it is biting literal; it's a song that grapples with the paranoia of losing your edge as the crushing cogs of time roll-on. Lead singer and guitarist James McGregor says: "The idea for the lyrics was to have this character who's a bit obnoxious playing a game of pool at the pub, and as the song progresses we get to peel him back and see that the game he's playing is really against himself.  The title, apart from relating to the game in the song, is a reference to Beckett's play Endgame, which we thought touched on the themes/ideas/feelings of the song.  I also liked the way that Beckett's play had a through line of a chess game, like this song has a through line of a game of pool." Ruthless pop hooks build towards a blindsiding crescendo.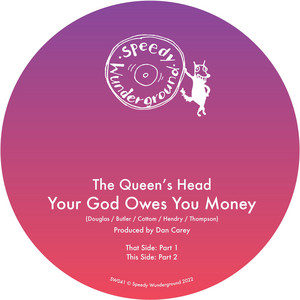 The Queen's Head – Your God Owes You Money
The Queen's Head have dropped energetic new single Your God Owes You Money. It weaves elements of electronica, post-punk, disco, and psychedelia into a grand display of confrontational danceability. With the band creating this version of the tune in only one day, they hope to capture "the rage and range of [their] live show" and give "a direct glimpse into the band". The band explain: "We are a band interested in world-building, with our process normally meticulous, pouring over tiny production and song-writing details. Taking Your God Owes You Money into (producer) Dan Carey's space and method was a deliberate attempt to disrupt our complacencies. We played live, welcomed error and followed improvised ideas, under Dan's guiding hand."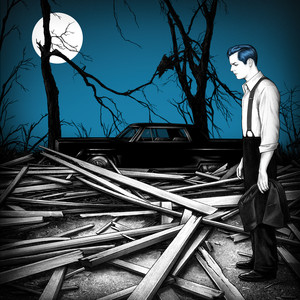 Jack White – What's the Trick?
Jack White's new album Fear of the Dawn inhabits that same risky space that keeps listeners coming back to see what he's trying next and it's hard to deny the raw energy of What's the Trick? As stated by Consequence of Sound: "The track is anchored by a steady guitar riff and offset by White's speak-singing. It's a high-energy monologue that reads more like a neatly organized poem when the lyrics are laid out on paper, far more organized than the song feels on first listen…He wrote the song, played the drums, guitar, bass, and additional percussion, acted as the co-sound engineer, and then had a hand in the mixing…White pays no mind to what's trendy, or sleek, or polished. He's going to make the art he wants to make."
You can check out the whole playlist here. Please follow the socials below for our weekly updates and share about the place!