Hello world,
Here's your latest FP Picks update .. we've got great new music from Hamish Hawk, Tom A. Smith, Matilda Mann & lots more … If you like what you hear please follow and share this playlist, it helps us keep doing our thing by getting the algorithms on our side. Also please support the artists featured in any way you can!
Until next week
Helen (Futureproof) x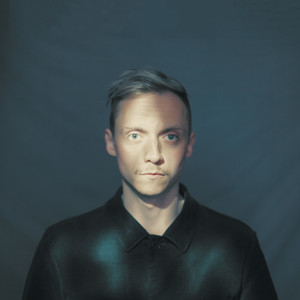 Hamish Hawk – Angel Numbers
Edinburgh's fantastic songwriter Hamish Hawk is back with an anthemic new single, yet again demonstrating his compelling vocals and lyrical prowess. Speaking about the track, Hamish said "Angel Numbers is an ode to the life less traditional. It takes a look at the sacrifices we all make in order to feel we belong. It's a song that asks questions of accepted wisdom; it looks for get-out clauses in mortgage contracts and pokes holes in wedding dresses. It lives in the twists and turns in the out of the ordinary. If there's no blueprint for any of this stuff, how are we supposed to know we're doing it right? Are we all just kids in suits?" After a great album and a wonderful performance at TGE this summer, we have been awaiting his return and this single will hook you in! Do yourself a favour & go catch Hamish live!
Katy J Pearson – Alligator
Of recently released single Alligator, Pearson stated "I wrote this track with Dan Carey at his Streatham studio. The day we did so I was having the worst morning ever; I was really stressed as I had a £500 electric bill that I had to pay. I burst into tears at the studio and from that feeling, the song just surfaced from all my anxieties. The lyrics are quite literal and were born from the idea of dissociation when experiencing anxiety." The track takes the best bits of her folk-inspired debut record Return, famed for it's tight and earnest lyricism, while simultaneously introducing an altogether more electronic sonic palette. The video explores the song's themes of paranoia, anxiety and intrusive thoughts, playing with perspective to mimic the effects of a panic attack. Katy is placed in a shrinking cafe of hysterical bean shovelling, age switching and glass eating customers.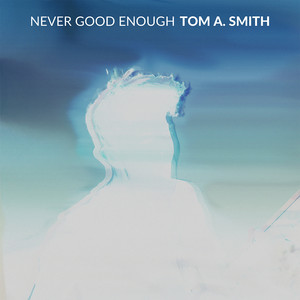 Tom A. Smith – Never Good Enough
After supporting Sir Elton in Hyde Park and performing at Glastonbury this summer, Tom A. Smith isn't showing any signs of slowing down – the 18 year old has confirmed the details behind his second album EP2, out on August 5th. Single Never Good Enough is yet another powerful indie-rock anthem & Smith states "Never Good Enough was our final pick when we were deciding which songs to record and wasn't thought of as a potential single. As soon as it went into the studio it became this monster especially when the saxophone appeared on it. So grateful to Alex from Fat White Family for recreating my vision on the Sax. It's arguably my favourite song now." Check out this catchy track & go see Tom live while you can still get tickets! We love him!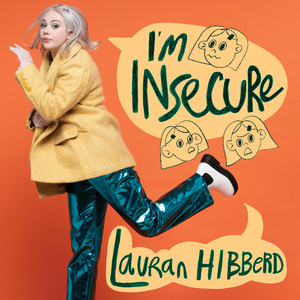 Lauran Hibberd – I'm Insecure
Lauran Hibberd recently dropped new single I'm Insecure from upcoming debut album Garageband Superstar, out 19th August. Hibberd's lyrics ooze rhythm with her vocal delivery nodding subtly to a West-Coast sound as she explores her own insecurities and gaslighting culture. "You know when you are so insecure but also sure enough of yourself to attempt to rap – yeah, me neither", says Lauran of the song. "This song was such a turning point for me writing wise, it solidified the album for me early on. It's a track about being stuck in your own head, I've struggled a lot mentally being a very small pawn on the very big chess board that is the music industry and I think this is the most honest I've ever been about it in a track. Gowaaan – check out this infectious tune with its quirky lyrics.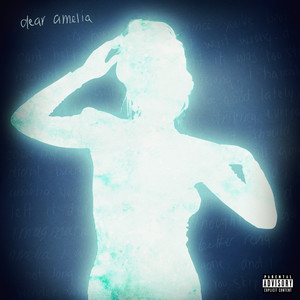 renforshort – i miss myself
Vulnerable & heartfelt new track i miss myself is the latest preview of Canadian artist renforshort's recently released, and eagerly-awaited, debut album, dear amelia. A bold, highly emotional piece of songwriting, the track deals with anxiety and mental health, while offering reflections on recovery."i miss myself is about feeling like you need to be all these other people, until eventually you don't know who you are anymore," renforshort said of the new track. "I wanted the song to feel like when you're having a conversation and trying to stay calm, until you finally can't hold back anymore and everything just explodes." Expect dizzying highs, self-affirming lows, and everything in-between on the album.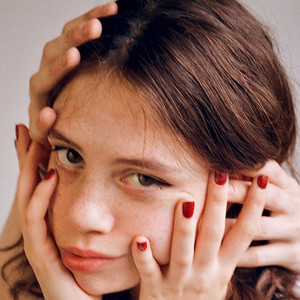 Matilda Mann – Hell
Out of 1,000 instances of sexual assaults, 975 perpetrators walk free, with only 310 of said instances actually being reported to authorities. West London-based musician Matilda Mann is speaking out on these injustices, boldly leading the call to arms with Hell. The track is an expression of cathartic rage that has been simmering under the guise of a well-put-together façade, patiently waiting to be unleashed. Mann has charmed listeners all over the world with the richness of her voice and the vulnerability she showcases within her indie-pop discography. Mann states: "It's not a song of heartbreak, of forgiveness, or losing someone or ending something. It's anger and exhaustion. It was written so quickly because it was everything I had to say. This song means more to me than I'll ever be able to express."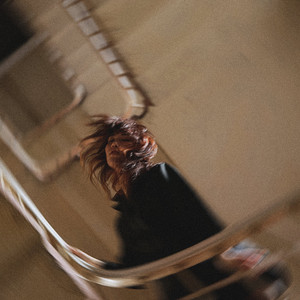 Femes – Collateral Damage
New single Collateral Damage follows last months's debut Voices but channels a different kind of melancholy. It's a mood piece that screams out tenderness under the veneer of a vaseline-smeared nostalgia, balanced by Lin's radically balanced use of synth – emotive, never cloying, and even mesmerising at times. "It dives headfirst into the theme of mental health struggles and heartbreak colliding," Lin explains of the song. "Writing about the most difficult feelings is really cathartic because finding the language to describe what you are going through helps to make sense of it all and starts the healing process." The London-based songwriter puts out her debut EP next month and it's a long time coming. Lin's pedigree has been shaped by musical training in her native Finland as a teenager plus stints in Glasgow band The Ninth Wave before joining Sundarna Karma, and then Courteeners, as a touring member.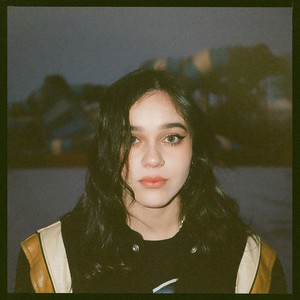 Juliana Madrid – Savior
Texas-based alt-pop artist Juliana Madrid has dropped an irresistible new single. "I wrote Savior when I was pretty fresh out of my first real long relationship," Madrid shares. "It's about having this intense love that slowly starts to fade when you come to the realization that you have been giving up more of yourself than you are receiving, and it's drained you completely. You know there will never be enough to give to this other person and it has created this apathetic attitude that eventually leads to the end." With rousing pop choruses and masterful lyrics, her debut self-titled EP is out on 19th August.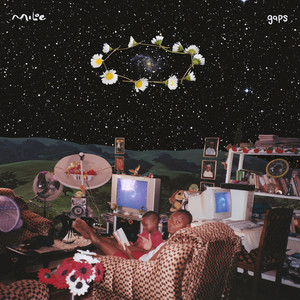 Miloe – make ur way (Feat. 80purppp)
Miloe has just released his new single, make ur way featuring 80purppp and the track is taken from his just-announced Gaps EP, due out on September 16th. On the track, 80purppp lends a silky smooth verse, blending seamlessly with Miloe's harmonically rich vocals. Of the track, Miloe said, "Make ur way came through exploring dance hall and EDM vibes in garageband in early lockdown. The organic nature of the instrumental and sounds made me think of 80purppp. I was blown away by the beautiful chorus of harmonies and the gentleness in his delivery when he sent me his verse." Miloe makes deftly-produced tracks uniting traditional Congolese beats of his roots with American bedroom-pop.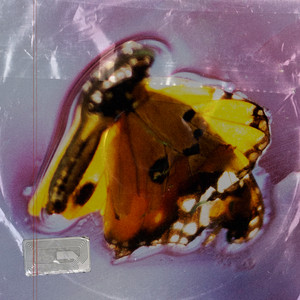 Jordan Nash – Fear and Loathing
West London artist and producer Jordan Nash has dropped new indie-pop stunner Fear and Loathing. Nash summarises: "Fear and Loathing is just sun shining, car driving, heartbreak music. A portal into the dirtier side of pop music, where the rooms smell like incense and smoke, and all our vices are served on a plate. It's a look forward into all the worst and best parts of the day after the party. All your troubles are covered in a haze of blind happiness." Effortless vocals skip over a backdrop of glowing guitars guiding us into the light, while harmonies and bittersweet lyricism are riddled throughout. What a fabulous summer anthem – gorgeous!
You can check out the whole playlist here. Please follow the socials below for our weekly updates and share about the place!