Hello world,
Here's your latest FP Picks update .. loads of great new music as always … If you like what you hear please follow and share this playlist, it helps us keep doing our thing by getting the algorithms on our side. Also please support the artists featured in any way you can!
Until next week
Helen (Futureproof) x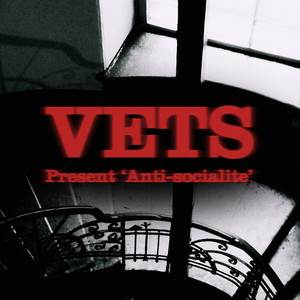 VETS – Anti Socialite
Multi-instrumentalists Lilla Vargen and Nick Hahn are VETS. "When COVID hit, we went from writing together pretty much every week to not writing at all for over a year," says Lilla. "Our first session back together was meant to be a Friday afternoon session, but it turned into a full weekend of venting about everything that had built up since we'd last seen each other. Anti-Socialite was born out of boredom and my frustration with the record deal I was in at the time." Nick adds, "After a year of isolation, we both arrived at that session with a state of mind that brought ideas to the surface that we had not approached before. For our own sanity, we needed to try something completely different, and that's how we started VETS." There is a contrast of alt-pop innovation and shoegazey atmospherics with their blunt, take-no-prisoners lyricism.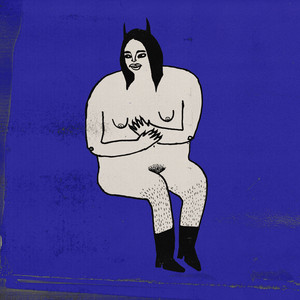 Brimheim – favorite day of the week
Danish-Faroese artist Brimheim has dropped new single favorite day of the week and says of the track: "favorite day of the week is about the uncertain phase in the beginning of a romantic relationship. You really want each other, but you are not attentive to each other's needs and love language yet. You are caught up with your own story and you prioritize yourself. It takes time to build up the trust that it takes to have a healthy and deep relationship. Especially if you are struggling with something else simultaneously and if you have been hurt before." The gorgeous vocals and ethereal harmonies create a powerful sense of aching melancholy.
Coco – Anybody's Guess
Coco have dropped ethereal Anybody's Guess, the final single ahead of the release of their self-titled debut album on October 29. "In general we were thinking less about traditional song form and more about creating a narrative arc through scene changes – a suite. The bassline melody that accompanies the "doot doot"s is worth pointing out because its origins were in some ways emblematic of the whole record's approach – we all came up with our own basslines and stitched together the best bits from each one." It's a gorgeously hazy & harmonic slice of dream pop with a fantastic accompanying video.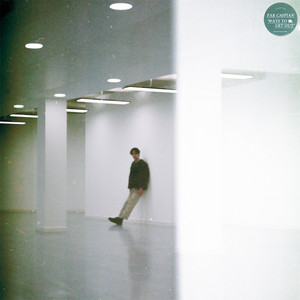 Far Caspian, SOMOH – Our Past Lives
Far Caspian is Irish multi-instrumentalist and producer Joel Johnston. Living in the rural area of Fermanagh he keeps a DIY approach, recording, playing and mixing everything himself and his debut album Ways to Get Out is the definition of easy listening. Joel explains "Ways to get out of a small town, ways to get out of a relationship, ways to get out of your own head. The Album as a whole is about the things I came across in my twenties, but could be applied to any transitional period in life: depression and anxiety, tired relationships, feeling stuck within a scenario and place, wishing things were easy like childhood, rejecting your identity and becoming someone else." The soft vocals accompanied by harmonic melodies and chiming guitars make for an album that is soothing & heartfelt.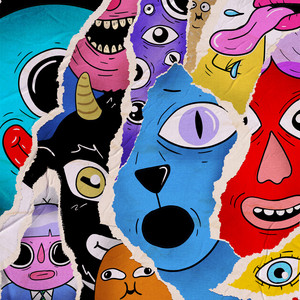 Dirty Nice – Paint Your Nails Blue
Dirty Nice assures their status as a Gen-Z appealing outfit by releasing animated TikToks in addition to songs. Their music itself builds upon the sounds we associate with virtual groups, along with a touch of vibes à la indie rock. The resulting sound is one original and fun, undeniable and honest, dripping with creativity and seasoned with nostalgia. The surreal quality of their work, and the refreshing weirdness of their online personality crafts a world of imaginative capability without straying too far from the odd style that is all their own.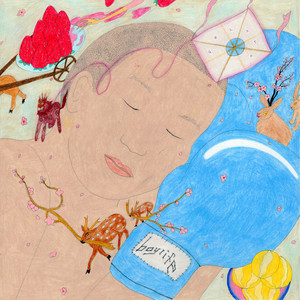 boylife – lush
Southern California's Neo – R&B artist boylife, aka Ryan Yoo, recently released lush, a stunning and brooding song about vulnerability. "It's about a dude who doesn't know how to be honest," says Yoo when speaking about the song. As it progresses, the lyrics peel back the layers behind the boast of the first line, building the vocals and sting section into a compelling mix. Leading the way is boylife's voice; the honey-coated, smoothness of his R&B croon steal the spotlight – deservingly so. "The voice is an instrument, and I like my instruments to be versatile and malleable," he shares.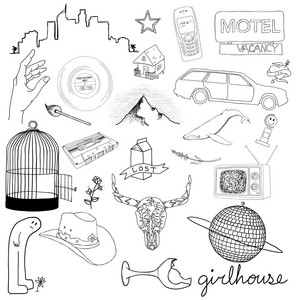 girlhouse – boundary issues
Fast-rising indie bedroom-pop artist girlhouse (aka Lauren Luiz) recently dropped boundary issues. The song was inspired by her self-described lack of boundaries with strangers, and delivers a power punch of euphoric hooks that sees her in a far more adventurous guise than most. "boundary issues was inspired by my lack of boundaries with strangers. Keke Palmer made a TikTok about how she doesn't know how to get out of a conversation if someone starts making her feel uncomfortable and I had never related to internet content more. She says 'please don't because I have boundary issues and I need you to help me help myself, so please go away now'. She was the biggest inspiration for this song. Love her a ton for helping me feel seen."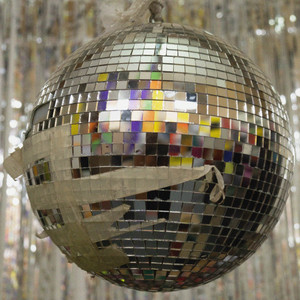 Shelf Lives – Shelf Life
South London Shelf Lives (singer Sabrina and guitarist/producer Jonny) have dropped their catchy debut single – "Shelf Life is about life. It's short and fickle so, who cares! It can be chaotic, beautiful and brutal and all you can do is you. It's essentially an unveiling that living your best life is actually just living your shelf life." It's a slice of energetic punk-pop and it's fun with a capital F. The video is thing of beauty and one you really shouldn't miss! Do yourself a favour and check out this frenetic track with its wacky video.
Alix Page – 25
Rising California-based singer-songwriter Alix Page debuted just last year introducing her storytelling talents that combine themes of romanticism and generational references with alt-pop hooks. She now brings her powerful heart-string pulling new single – "25 is about reminiscing on a past relationship – going down the rabbit hole of wondering what could have been different and where you'll both end up later in life," comments Page. "I wrote it at a time where romanticising the future was the best way to escape everything I was feeling being stuck at home in quarantine. This one is definitely a favourite; in terms of writing and production, I don't think I've ever been prouder of a song."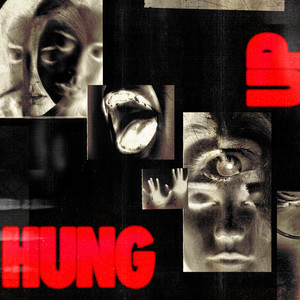 The Mysterines – Hung Up
Liverpool quartet The Mysterines have dropped their new single Hung Up and its a stomping post-grunge anthem. Frontwoman Lia Metcalfe's dangerously brooding vocals are dripping with lustful vengeance as she effortlessly takes down a relationship that's slowly and painfully running its course. Lia explains, "Hung Up is pretty self explanatory and I intended it to be that way. It's also a very revengeful song." The Mysterines are a true force to be reckoned with in UK rock. Barely out of their teens, they sold out their first ever UK headline tour in February 2020, have supported Royal Blood, The Amazons and Sea Girls on tour, as well as headlined the BBC Introducing Stage at Reading and Leeds.
You can check out the whole playlist here. Please follow the socials below for our weekly updates and share about the place!