Hello world,
Here's your latest FP Picks update .. loads of great new music as always … If you like what you hear please follow and share this playlist, it helps us keep doing our thing by getting the algorithms on our side. Also please support the artists featured in any way you can!
Until next week
Helen (Futureproof) x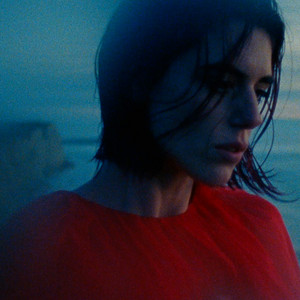 Sylvie Kreusch – Let It All Burn
Belgian artist Sylvie Kreusch shares atmospheric new pop single Let It All Burn. A salty kiss off to a rock star lover which samples the screams of frenzied fans and is anchored by Sylvie's huge, mantric vocals, the track rakes through the ashes of a failed relationship, reckoning with superficiality and groupies along the way. Blurring the autobiographical lines which play into the track, Sylvie playfully notes; Certain incidents, characters and timelines may have been changed for dramatic purposes.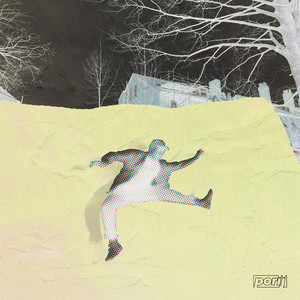 Porij – Ego
Porij bring new single Ego from their debut EP which Eggy from the band explains is about "the moment after a complicated relationship has ended and one person has moved on more than the other. I didn't want it to feel one sided and it was interesting trying to give a voice to both parties." They write, record and produce their distinctive alternative pop sounds and the debut EP takes the band's influences and manages to create a sound unlike anything else in 2021. The band's last four singles have all been playlisted at BBC 6music with recent single Nobody Scared making the A-list. There has also been consistent support from BBC Radio 1, Radio X and BBC Introducing.
Jen Cloher, Hachiku – Fairytale in the Supermarket
Jen Cloher has teamed up with Milk! labelmate Hachiku for a cover of The Raincoats' 'Fairytale in the Supermarket'. The track was recorded for US label Kill Rock Stars' cover series 'Stars Rock Kill (Rock Stars)'. The pair's interpretation of the song offers softer vocals and instrumentation compared to the original, while staying loyal to its gritty, post-punk backing. "The Raincoats' Fairytale in the Supermarket is like jumping aboard a moving train and landing in a carriage of '70s post-punk mischief that's giving a huge middle finger to all the things cis hetero white dudes had decided punk was meant to be," Cloher explained.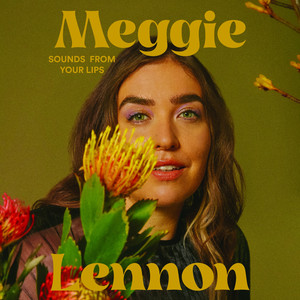 Meggie Lennon – Victim of Excess
Montreal-based singer-songwriter Meggie Lennon has just released her album Sounds From Your Lips, with a great selection of hazy dream-pop tunes. Aptly described by Lennon herself as "make-out dream-pop", the atmosphere of Sounds From Your Lips is thick with love and lust, like humid tropical air.  Victim of Excess is woozily over-indulged, revelling in mistakes made while under the influence. Each track is potent and heavy, swallowing you whole and absorbing every sense.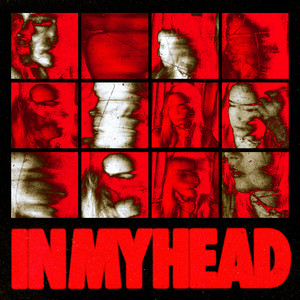 The Mysterines – In My Head
Liverpool hard rockers The Mysterines have shared a new preview of their forthcoming debut LP with a new single. "In My Head appears to be a love song, but that was not the original intention," vocalist Lia Metcalfe says of the band's new single. "I did want it to superficially be seen as that, but in reality it's a song about people who struggle with their mental health." With elements of metal and alt-rock, The Mysterines excel at pulse-pounding, ear-splitting power chords and thunderous drums and they're here to prove that rock is very much still alive.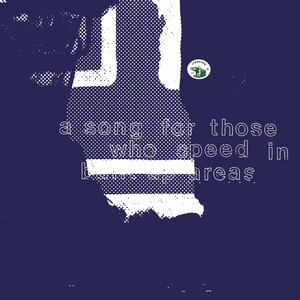 JOHN (TIMESTWO) – A Song for Those Who Speed in Built-up Areas
London duo JOHN bring new single A Song for Those Who Speed in Built-up Areas. "Musically, the tempo is rather consistent, perhaps less frenetic than some of our past material, and we recognised and enjoyed this difference. Using 'less is more' as our mantra, we were interested in the way the track could gradually carve itself from a pretty constant groove, a bit like a car meandering on a long journey." The single serves as a stark reminder that there is a world beyond individualist self-improvement, and it too is in need of attention. As venues begin to reopen, check out tour dates to catch a band who've built a devoted following through the sheer energy of their live show.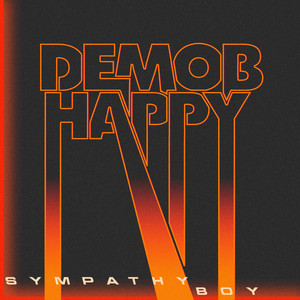 Demob Happy – Sympathy Boy
Brighton's Demob Happy have released a new single Sympathy Boy. Premiering on Jack Saunders' BBC Radio 1 show, the synthy song was produced and recorded by the band's frontman Matthew Marcantonio and mastered at London's iconic Abbey Road Studios. Of the track, Matthew said "It's a simple message: try to be empathic. Try to be sympathetic with people. Try and connect back to nature. We all came from a single place, we all came from the soil. What's the difference between anyone? There is no difference." Perfectly stated we say. Check out their UK headline tour later this year, including opening Reading and Leeds fest main stage.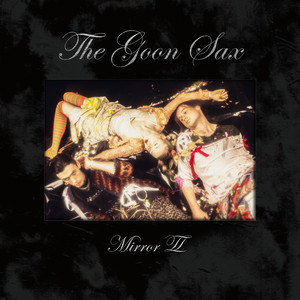 The Goon Sax – In the Stone
Brisbane trio The Goon Sax release single In the Stone from their new album Mirror II. According to a statement, the band said the new album offers a sound that is "expansive, more universal, more weird" – similar to the avant-pop stylings found in In The Stone – and a step away from the guitar pop elements of their first two records, Up To Anything and We're Not Talking. "In The Stone is set in Berlin where I moved with my partner at the time, just after finishing school and recording our last album We're Not Talking at the end of 2017," Louis Forster explains in a statement released alongside the single."We were both exploring ourselves – accepting each other's changes and celebrating flux – but also reckoning with the complicated need for a solid sense of self and the person we loved." Fantastic songwriting on these deeply relatable songs from this amazing indie pop trio.
Orla Gartland – You're Not Special, Babe
With her debut album Woman on the Internet landing on 20th August via her own label New Friends, talented Dublin songwriter Orla Gartland releases her latest single You're Not Special, Babe, a direct message to herself. "Growing up is weird and my twenties feel like chaos," Orla says. "You're Not Special, Babe is a coming-of-age song written to remind myself that everyone goes through all of it; good times, bad times, strange times, dizzying highs & extreme lows. The title sounds mean but it's really meant to be a comforting message!" Her steady musical development has both allowed Gartland to hone her skill as a guitarist and songwriter as well as grow her loyal fanbase.
Memorial – A Hero's Death
Brighton/Manchester duo Memorial release a heartfelt slowed down and genteel cover version of Fontaines D.C's amazing track A Hero's Death, the first to be shared from a forthcoming new covers EP, which features covers of Solange, Nirvana, and Warpaint. Of the track, the duo said "A Hero's Death is an incredible song. It's immediate and creates this constant rising buzz of energy, which is intrinsic with the lyrics, like it's persuading you to lift yourself out of whatever lull you're in. It was one of those songs that found us when we needed it. Covid lockdown had taken its toll, the inner demons, lethargy, monotony had all made themselves pretty comfortable in our everyday lives and this song just connected and kept pulling us out of that murky water."
You can check out the whole playlist here. Please follow the socials below for our weekly updates and share about the place!